Marketing Automation has become more and more important in the past few years. Tools came into life to facilitate your prospecting. Today we are going to focus on LinkedIn Automated Invitations.
Marketing Automation software can be found on almost every marketing canal.
Creating specific scenarios and sending personalized emails to your users increase the performance of your campaigns. It also saves you a lot of time. This is also true for LinkedIn: with some LinkedIn Automation, you can easily increase your number of leads! 😜
What is LinkedIn Automation?
LinkedIn Automation is a form of marketing automation used on LinkedIn. You create your own automated scenarios to send, receive et answer messages on LinkedIn. The purpose is to engage with new leads in a fully automated way.
LinkedIn Automation can happen at every step of your funnel: you can use it to add contacts, start a conversation, set up a meeting or a call with a prospect, make a sale, end a conversation… It all depends on your scenarios!
Some examples of what you can do with LinkedIn Automation
Sending personnalized invitation to potential prospects.
Sending invitations on LinkedIn can take a lot of time if it is not automated. When you have dozens of leads a day, writing a specific message to all of them is exhausting. You could also send the same message to all of them, but that would certainly mean that your conversion rate would drop. Or you could just send your invitation on LinkedIn, with no message attached. The risk of being ignored would then be more important.
Thanks to automation on LinkedIn, you can send personalized invitation to your list of prospects. You can use the public information on their LinkedIn profile to create your Inmail: name, job, company… It is a much better way to engage your lead.
Sending automated reminders after a few days
Every sale knows the feeling: you sent an invitation to a prospect a few days ago, and still have no answer. Are you being ignored? Did they see your message? No worry: with a bit of LinkedIn Automation, you can make sure that your prospect will receive a reminder after a couple of days with no answer. See here. 👌🏻
Big plus: the reminder might be automatic, but it does not have to look like it. Once again, use the public information of your prospect to create personalized messages.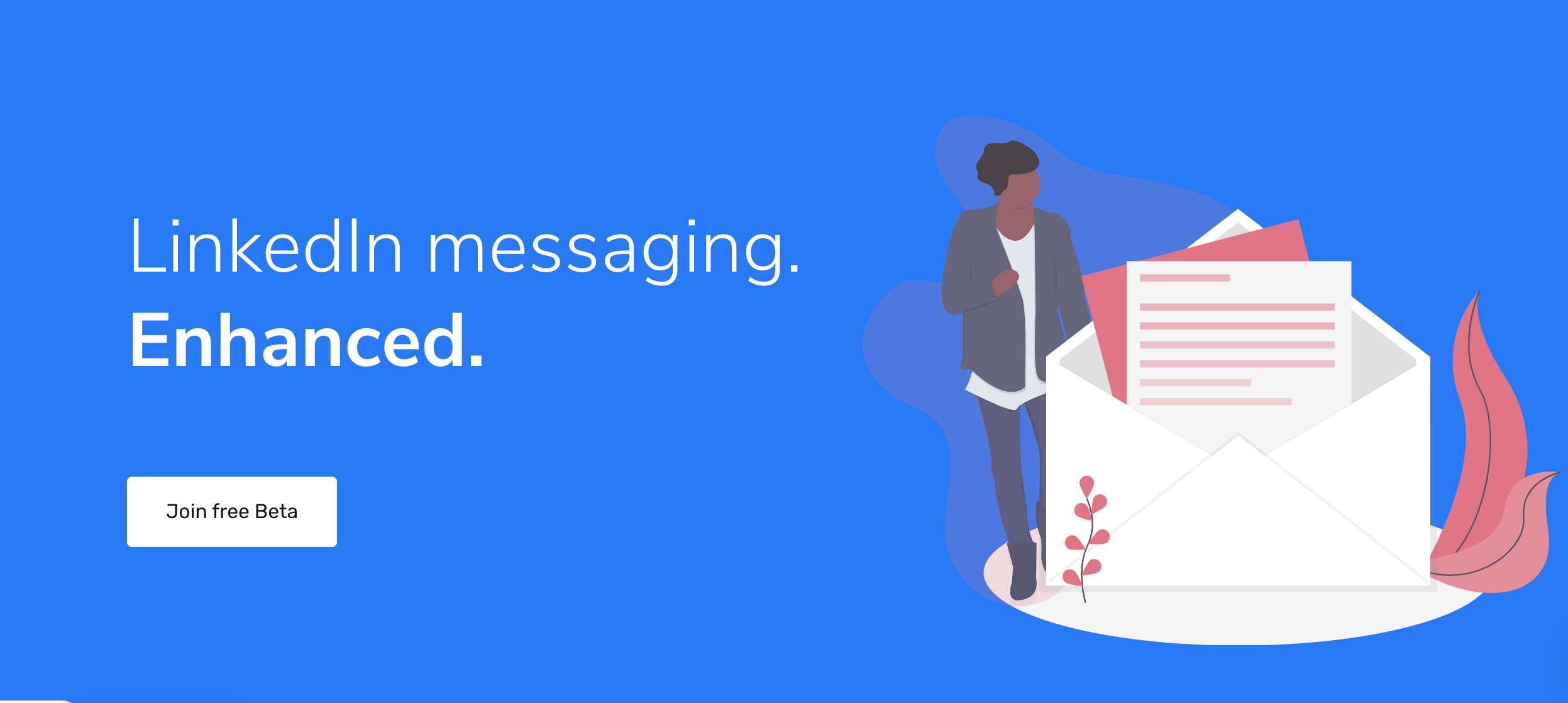 With LinkedIn Automation, automate your prospection and reach a larger audience!
Why use LinkedIn Automation?
The performance of your campaigns of LinkedIn Automation will depend on the quality and the precision of the scenarios you have written. The better they are, the more efficient your automation will be.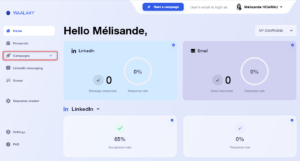 Automate on LinkedIn to save time
The first reason to use automation on LinkedIn is to save time. The same can be said about marketing automation in general, of course. Identify your time-consuming tasks to automate them. This way, you will only have set them up once, and run your campaigns: you do not have to worry about them anymore! 😉
Use all the data you can find on your prospects, from your CRM or from their LinkedIn page, to launch your automated Inmails and scenarios and write them once. Your LinkedIn Automation tool will then adapt them and send them to your prospect, while you are busy doing something else – more strategic, more important.
Send personalized messages to your prospects and leads
Just like we said before: you can use public information from the LinkedIn profiles of your prospects to evaluate them and use the correct scenario with them.
The main difference between traditional email marketing and LinkedIn Automation is the personalization. With LinkedIn Automation, you send message to your prospects just like you would do with an actual conversation – it is a one-to-one scenario. 🔥
Improve your prospecting on LinkedIn
Last, but not least: the final goal of your campaigns of LinkedIn Automation is to increase your performances. Get more leads, more prospects, and sell them more of your product or service.
If you manage to target the right audience, and use great messages and scenarios, your conversion rate will go up. Your prospecting is more efficient, with a greater number of conversions: you get more and more business.
Automated LinkedIn messaging
It is absolutely possible to send mass messages with LinkedIn. You can do it from the platform itself but it will never be personalized 😿. To send one message to many people, it's very simple :
Go on LinkedIn.
Click on the icon "messages".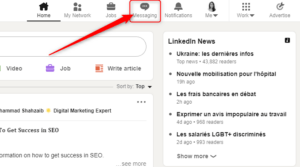 From here, you can put the names of the people you want to send a message to.
It is good to do that when you don't have that many people to send messages to.
Luckily, there are some tools you can use to make your to automate your messages.
How do you do automation on LinkedIn?
There are three main steps in a good LinkedIn Automation campaign: set-up, test, improve.
Set-up your LinkedIn Automation campaigns
To set-up your campaigns of LinkedIn Automation and make sure they are as efficient as you would like, you need to create automated scenarios. It is the most important step: the more they are detailed and specific, the better they will perform.
The concept of an automated scenario is quite simple: every prospect is evaluated. This evaluation is based on the data you can collect from him. They will then be placed in one or another scenario. Their behaviour, their answers, will determine how they will proceed in all the steps of this scenario.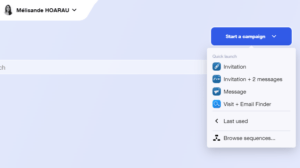 For example, let's say you are currently trying to engage with sales representative in the IT industry. You have a great offer for them, and a long list of prospects. Before sending them your invitations, you create a scenario, with three different answers.
If your prospect is interest by your product or service: they will receive an automated answer, with a link to your website, where they can get more information on the product or the offer and where they can purchase it.
If your prospect is not interested by your product or service: you will automatically send an message saying that you understand their position. However, if they are interest in your offer in a near future, they can contact you through LinkedIn to try your product for free for a period of time.
If your prospect never answers, no worry: you knew it could happen and you create a third option in your automated scenario. After four days with no answer, your prospect receives a reminder in his LinkedIn messages, to make sure he simply did not forget to answer back.
Do you see how powerful LinkedIn Automation can be, and how important the set-up of your scenarios is? 😊
You have nothing to do in all the situations above: it is all automated. You can reach out to thousands of prospects, and it will require no more time for you than if only had to contact a couple of them. The set-up might be the most important part of the automation on LinkedIn: make sure to create good scenarios, evaluate your prospects, and have all your automated answers ready. Once it is done, your campaign can run with no effort.
Test & Learn to improve your connection automation on LinkedIn
When your campaigns are live, test, measure, and improve them. All the best LinkedIn Automation tools on the market will provide you the data you need to take these strategic decisions and identify where you have room for improvement.
 For example: let's say your launched your campaign of automation on LinkedIn and used the scenario described above. After a few days, you notice that a lot of your prospects are curious about your offer, but not really interested. You can improve your scenario and add a new answer:
If your prospect is curious and would like to know more about your offer: you will now send them an message with a more detailed description of your service or product and a link to the website. You will also ask them for a call, to talk about how your offer can match what they need.
How to automate messages on LinkedIn ?
You can use Waalaxy to automate messages on LinkedIn. Here's what you need to do :
Connect to your LinkedIn account.
Open the Chrome extension Waalaxy.
Import the people you need to send a message to (they must be part of your network 🕸️ or you can use the scenario for connection requests and add a note).
Create the model of your message, save.
Send your message to all people you imported.
Best tools of LinkedIn Automation
You can find a lot of LinkedIn Automation tools on the market. They do not have the same features or options. It is important to know them and compare them to choose the right one. Here are some features that you should consider, if you want to run some LinkedIn Automation campaigns.
Personalization of messages and connection requests.
Automated scenarios,,
AB Tests,
Synchronization of other marketing tools, such as your CRM,
Security for your LinkedIn Account,
Waalaxy is a LinkedIn Automation Tool with all these features: it is one of the most complete tools of the market. Reach us out! 😜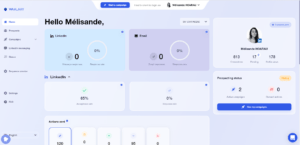 FAQ of the article LinkedIn automated invitations
Can you automate LinkedIn invites ?
The answer to this question is a big YES ! You can automate your messages, so you can automate your connection requests too.
All you need is a tool like Waalaxy. How does that work ? You are going to download the Chrome extension and then you are going to go on LinkedIn. From here, you are going to target the audience you want to invite into your network and then put the keywords in the search bar.
Then you will open the extension and import the prospect. Then you will chose the right sequence which is "invitation" and send mass connection requests. That's all folks 😜!
LinkedIn invitations : With or without a note?
This question comes up very often. In theory, invitations without notes work better than the ones that have a note. But this is only in theory because it depends on a very major thing : copywriting.
If you don't know how to target your audience and how to talk to them, chances are that you will not be able to make someone accept your invitation. Think about them first : they need you to be interested in them. They don't really care about you (it is sad but it is true). Answer the question : What can you do to answer their need?
You know everything about LinkedIn automated invitations 🤩.