Ever heard someone talk about return on investment but don't know what it is or how to calculate roi? Good thing, here we're going to talk about that, and more specifically about :
The definition.
The calculation.
After how long can we calculate the return?
How to improve it?
Ready to become an ROI ace? 🃏 Ladies and gentlemen, here we go! 🏎️
Return on investment definition
Let's start with the basics, what is it ? 🤔
You have many more or less complex definitions on the subject, but, to put it simply, it is a financial indicator that allows you to measure in percentage the profitability of the money invested. Also called rate of return or rate of profit, the investment return can be positive or negative, it all depends on how much money you made or lost. It can be used in real estate, digital, content marketing and more.
With this indicator, you will be able to guide your choices to determine which investment is the most profitable. It can be used in real estate, in digital, in marketing strategy and many others. Do not hesitate to ask yourself the following question:
If I put in x amount of money, how much will I get for it?
Below, we explain how to calculate this KPI as well as an example. ⬇️
Return on investment calculation
Let's get to the heart of the matter, the famous investment calculator ! It is not very complex, here it is: 👇🏼
💡Don't forget, the result is in percent! You see, this isn't a formula with 10 lines of wacky calculations. Here, we're just talking about the gains and costs of the investment. 💰
As said before, this is one of the key financial indicators that allows us to measure the return on an investment. This one is important because it will help determine which project will bring in the most money in relation to the amount initially invested. It can be used in two cases:
Within a company: it will determine from the investment returns, the most profitable projects or products.
Investors: this one will take into account the good ROI to make its choice on the different products and financial investments.
In order to be total assets comfortable with this formula, we're going to explain in detail what the gains and costs of the investment are, with an example as a bonus! Here we go. ⬇️
Costs on investment
Let's start with the costs. This is simply an amount necessary for the successful completion of the project. They can come from personal contributions, financial credits, promoters or suppliers and are divided into two categories:
🥇 The fixed capital: it is one of the biggest parts of expenses, because it takes into account all the construction and the installation necessary to make the company work.
🥈 Working capital: this is the second part, which takes into account all the equipment, once the facilities are completed.
Again, the cost of investment exist even for a company in content marketing or communication, we will see that below.
Gain on investment
The gain of the investment is equivalent to your realized turnover. Don't get caught up in the cabbage 🥦 (no judgement, there's no cabbage emoji…) looking for an exact definition. Gain from investment = revenue
To illustrate our point, let's move on to an example! ⬇️
Example of ROI
To reach as many people as possible, we will take three cases.
1) A communication and digital marketing company.
For a Christmas marketing campaign, A company that sells showcase sites invests 1,500 euros and the gain from this project is 4,400 euros.
The 1,500 euros of investment includes:
Graphic charter specially designed for Christmas.
Physical advertising posters (bus shelter, subway).
Visuals for social networks and writing of posts.
Sponsorship for one month on the social networks Facebook and Instagram.
Addition of landing pages for this campaign.
Concerning the earnings, thanks to this campaign, the company was able to sell 3 websites for 4 400 euros.
We therefore make the following calculation:
2) A start-up in cosmetics
This company carried out an emailing campaign to promote one of its new products.
To do so, it had to invest 1,000 euros in :
Using an emailing tool like Mailchimp or Sendinblue,
Realization of packshot of the product,
Derivation of the packshot into a visual for social networks and the template for the emailing campaign,
Sending and sponsoring the newsletter.
Thanks to this campaign, the company sold 162 times the product, at a price of 9.99 euros, for a total of 1,618€.
So we make the following calculation:
3) A driving school.
This one wishes to change its cars for more recent models. For an investment costing 45,000 euros, with a gain of 60,000 euros, the higher return on investment is :
The ROI metrics is therefore 33.3%.
When do we have to use the marketing ROI ?
As said before, the Marketing ROI is used to measure the performance of actions and useful for its simplicity because as you have seen, the formula is relatively simple but also for its notoriety, because we have all heard this word somewhere. 👀 Let's take a closer look at this KPI metric.
How can ROI help make informed investment decisions?
ROI is a financial measure and an important tool for making decisions because it allows you to compare different investment projects in terms of profitability.
For example, it can help you to :
➡️ Compare investment projects: It allows you to compare the profitability of different investment projects using a standard measure. By comparing these different ROIs, it is possible to determine which one is the most profitable and make a decision based on your budgets.
➡️ Evaluate the profitability: By comparing the amount of gains obtained with the amount invested. If the ROI is high, then the project is profitable.
➡️ Identify unprofitable investments: If your ROI is low or negative, it means that the investment is not generating enough gains to offset the initial cost of the investment.
➡️ Measure the performance of existing investments: It can be used as a method of calculating the performance of marketing campaigns you already have for example. By comparing your different ROIs, it is possible to determine which one is the most profitable and make informed decisions about managing existing investments.
When trying to determine the profitability of your project, if you are trying to get new customers, you will need to know your cost of acquisition.
ROI : profitability indicator
This indicator is also known as ROI. 😇
As a reminder, a KPI means a performance indicator, such as conversion rate, interest rate transformation rate, internal rate of return, cap rate, gross-profit, discount-rate or click rate. This KPI is often used in marketing action and digital communication, to measure the profitability of an action, here are some examples:
E-mailing campaign,
Marketing campaigns,
Advertising campaign,
SMS campaign,
Communication campaign,
Adwords campaigns,
Inbound marketing campaign,
Lead generation,
Launch of a new product,
Purchase of new equipment,
Renting a new space.
In short, it is your financial scale, which allows you to know whether or not your total investment was worth it! Besides the marketing aspect, you can also measure ROI in real estate, and that's what we'll see right now. 🔎
Return on investment capital
The principle remains the same and so does the calculation. In real estate, ROI allows you to measure the capital invested.
This method is useful  where people want to annuities in real estate quickly. However, there are several factors to consider, including the type of property, repairs, renovations and maintenance.
If along the way you find that your expenses and costs put into your property are going to exceed your return on real estate investment, then the question of "Do I continue or do I sell?" arises. 🤔
To imagine what we are talking about, here is an example of an Excel table with explanations! ⬇️
YEAR 1
YEAR 2
YEAR 3
Costs
Gain
Costs
Gain
Cost
Gain
Acquisition of the property
200 000

Location

5 400

Maintenance

5 000

Location

21 600

Maintenance

5 000

Location

21 600

Amount of work
10 000
Equipment
3 000
Notary fees
7 000
Agency fees
6 000
Well, in the first year, we can see that in terms of costs, we are at a total of 226,000 euros, including all aspects.
We also have a gain of 5,400, which corresponds to 3 months of rent at 1,800€, because the house was quickly rented.
Concerning the second and third year, the costs are up to 5,000 euros per year, including the charges and the maintenance of the pool, and the gains correspond to 12 months of rent, that is 21,600€.
If we go back to our ROI calculation formula, this is what it looks like: 👇🏼
As you can see, real estate ROI is a little different from marketing ROI, but, still, it's just as useful and interesting! ✨
What is a good return on investment ?
This question is quite tricky, because the total return depends on your project. In some cases, it can be called the annual rate of return, that is, the ROI calculated over a whole year.
It is rare to have a positive ROI in the first year, because if you are a new b2b company in the digital field for example, it takes time to make your business known, and to generate profits.
In this case, the costs will be higher than the profits and you will be in the red the first year at least. It takes between 2 and 3 years to have a positive ROI. 😊
How to improve your ROI?
The question we all ask ourselves, "But how can I improve it?" 🤔 Well, there is no magic bullet. 🎇
Nevertheless, there are a few tricks that will, in the long run, help you improve your ROI.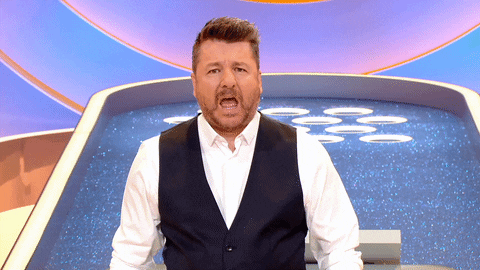 #1. Reduce your costs
It may seem trivial to you and you must have already thought about it but, the present-value of reducing the costs of certain purchases would greatly help in improving your profitability rate. Of course, this task is not easy because I dare imagine that you have already tried to invest in quality products at low cost, but try to analyze each expense and see what you can perhaps remove or look elsewhere for less.
See what works and what doesn't, and do accordingly, and you will quickly see a change on your annual rate of return. ✨
#2. Improve your networking
Inevitably, word of mouth is one of the oldest or yet most effective ways to improve your sales and therefore, your ROI.
To do this, do not hesitate to network on communication channels such as social networks, namely Facebook, Instagram, LinkedIn or even TikTok, all depends on your industry. For example, on LinkedIn, you can develop your network, talk about your company or project to your community and, one thing leading to another, develop your business.
#3. Analyze your customer feedback
In the heat of the moment 🔥 you can sometimes forget this aspect that is, to say the least, essential: customer feedback! ❤️
Starting your business is great, but taking the time to analyze and respond to your customer feedback is just as important. Without them, your business would fail, don't forget that.
Conclusion of the article: return on investment def
This article is coming to an end and I hope you've now mastered ROI like a king! (A round of applause for the pun 👏🏼). On a more serious note, you also know:
What is a great returns on investment,
What is the ROI formula,
When should you use it,
What is the average ROI time,
How to improve it.
We're sure you have more questions, and since we're mind readers 🧠 we'll answer them right now! 👇🏼
Frequently Asked Questions
Calculating return on investment in months
This question is just as tricky as how long to measure ROI because again, while it depends on your business and your company, calculating this KPI in months can be done with some adjustments. Instead of taking the sum of the costs and gains of the marketing investment in years, you should do it in months.
Yes, you get the idea, divide your investments into 12 or else, see what you spend and what you earn per month and you'll have the roi calculation! ✨
What is the ROI formula ?
As I said before, the roi calculator is :
[ (Investment gain – Investment costs) / Investment costs ] x 100.
You can use it as you wanted to, if you want to invested capital, see your cost-of-goods-sold, discounted cash flow, financial metric, return-on-equity or see your marketing budget. ❤️
Return on investment synonymous
Admittedly, I have used many synonyms in this article, but to save you from looking them up one by one, here is the list of synonyms :
🟪 Rate of Return.
🟪 ROI.
🟪 ROI.
🟪 Profit rate.
There you go, you now know everything about return on investment! Now all you have to do is start calculating. See you soon. 🥰