You read that right, today we show you 8 types of marketing strategies for your business! An effective marketing strategy must be established by taking into account several factors. Shall we take a closer look? 😁
Ps: this is a summary of the marketing guide.
What are the steps to take to make an effective marketing strategy?
Every company has different goals and targets, so there is no single marketing strategy. However, there is a process to follow to develop an effective marketing strategy. 😍
The first step is to define the company's objectives, namely what you want to achieve. The second step is to define the target, that is, who the marketing strategy will be aimed at. Then, the competition must be analyzed and finally, a marketing strategy must be developed based on the objectives, the target and the competition. Let's recap?
🎯 The company's objectives,
🏦 The target market,
😈 The competition.
🎁 The products or services offered,
It is also important to determine:
🚎 The distribution channels,
💰 The marketing budget
In this article we explain how to pass all these steps successfully and then, be able to establish an effective marketing strategy . We present 8 strategies that work!
What are the company's objectives?
Very important: every marketing action = a result analysis. 💡
Before implementing a marketing strategy, the company must determine its overall goals. These can be of different natures:
Increasing sales,
Build customer loyalty,
Develop a new product line,
The point of objectives is to provide specific ideas about what to achieve and how to achieve those results. Action plans should be developed with short-term (weekly, monthly), medium-term (quarterly), and long-term (annual) goals, and each action should be measurable. In marketing, objectives can be quantified.
Let's take the example of an overall goal "increase sales. 🤑"
We'll analyze the following parameters:
Number of clicks on a paid advertisement, (short term).
Appointments made via a landing page, (medium term).
Overall sales volumes, (long term).
Increase in market share. (long term).
Note: It is important to set measurable and achievable goals.
How to find the market positioning?
Market positioning is an approach that consists in finding the place that your product or service will occupy on the market, according to its characteristics and those of your competitors.
In other words, positioning is where a consumer would position your brand in the market.
This is an important step in marketing, as it will allow you to define the different marketing strategies to be put in place to reach your objectives. So, how do we do this? Well, there's the academic side. 👨
We place two variables and draw a cross. We choose the two most important variables to stand out, here it's 'price' and 'quality', but it can also be 'price' and 'distribution'.
Example of positioning
In the example of Amazon, they are much better than all their competitors in terms of ease of purchase, but they are less good in quality.
So they will leverage their competitive advantage to stand out.
They are going to put "product choice" or "user experience" as criterion 1 and "price" as criterion 2, and they are going to look at which of their competitors are the closest in terms of offer. Remember, it's not just about what you sell, but how you sell it. 😜
Do you have a product/service catalog?
The first thing to do is to ask yourself if you have a product or service catalog.
Just because you don't have a print catalog doesn't mean you don't have a product catalog. If you have a website, you already have an online catalog. You absolutely must be able to show all your products or services quickly, have access to their details and be able to explain their price, functionality, options…
With Adiict, you can create product or service catalogs in just a few clicks, customizing each file to the maximum.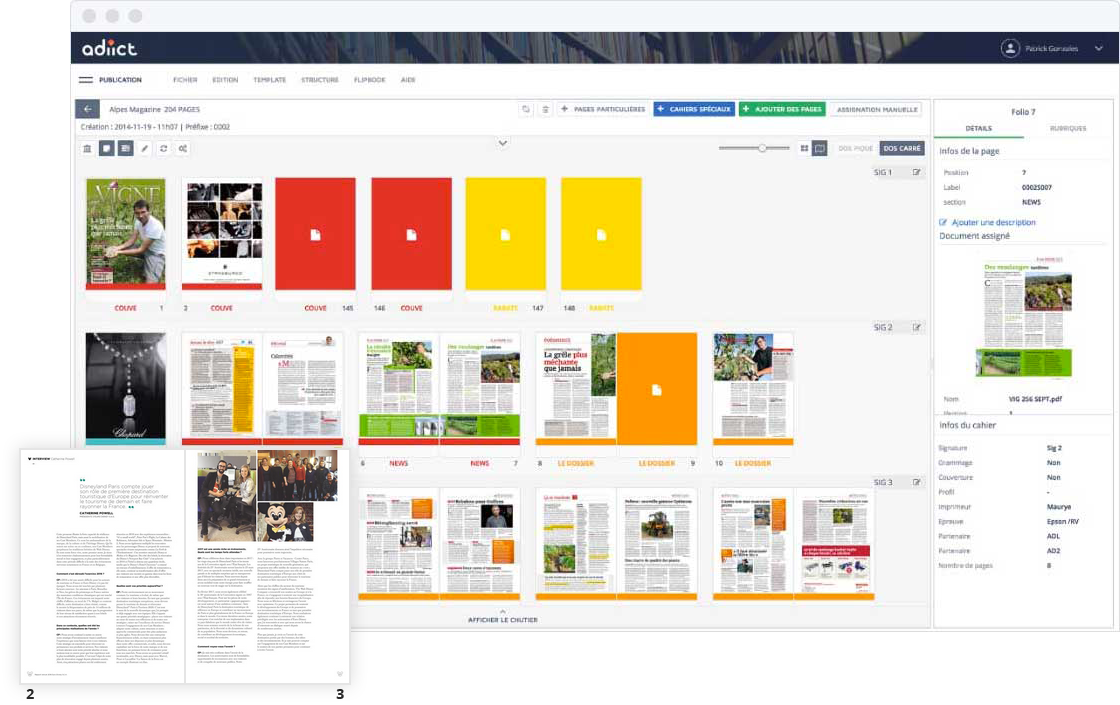 You can create categories and sub-categories. The tool is often dedicated to communication and marketing agencies because it is very complete.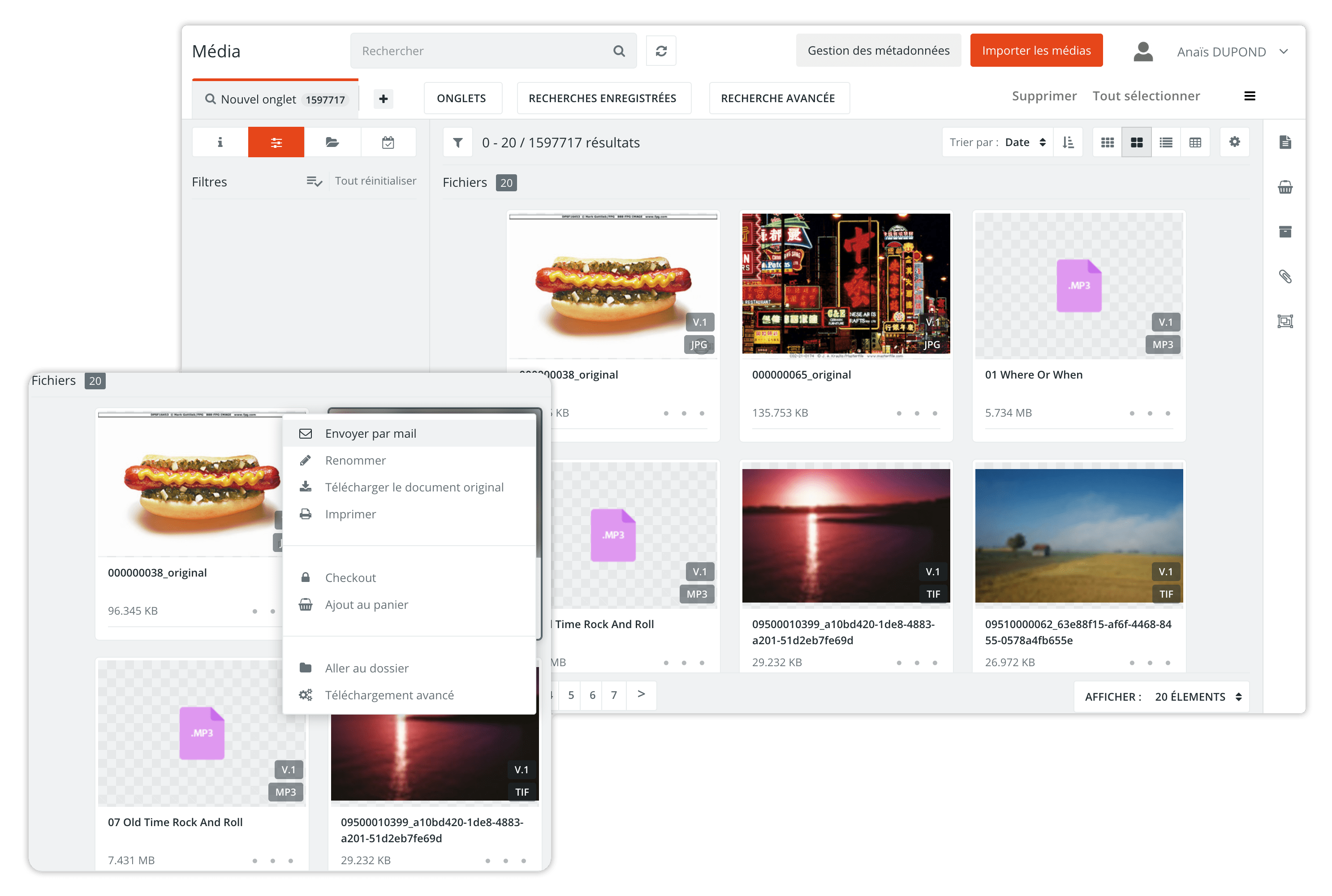 With creately, you can start to create a tree of service offers. The tool is more accessible, easier to use, but less efficient in terms of design and user experience.
How to define prospect segmentation?
Segmentation consists of dividing a market into different groups of customers, called "segments", based on relevant criteria.
Prospect segmentation is an important step in the marketing process, as it allows companies to target their marketing efforts to the specific needs of each customer group. To do this:
Define your typical persona(s), (how to make a persona?)
Draw up detailed portraits,
Write their typical customer journey* according to each persona.
*Customer journey: This is a set of actual or potential steps that a customer/user goes through throughout his or her relationship with an organization or a brand, from visiting the place/website to buying the product/service.
Bonus: How do you find your core target audience on LinkedIn? 🎁
The 3 different distribution channels
Distribution channels are the different ways a product can reach the end consumer. There are three main distribution channels:
The direct channel = direct sale to the producer, direct website.
Indirect channel = through an intermediary, intermediary's website.
The mixed channel = both are possible.
What budget for your marketing strategy?
A marketing strategy can cost thousands or hundreds of euros. If it is well done, the more you invest, the more it pays off. At the beginning, try to reinvest at least 5% of your revenue in generating new leads. Let's say that 5% of your income is 4000 €, then use a % of this amount for each action:
35% for SEO.
25% for SEA.
20% for content creation.
5% for your lead generation tool.
15% for "on the side": tests, new tools…
If your income is very low and does not allow you to invest in advertising, bet on :
A social media strategy, (and more precisely LinkedIn for B2b) = 0€.
A lead generation CRM in the free version. = 0€. (there is only one: Waalaxy).
Découvrir Waalaxy 🪐
Quality content creation on Canva (lead magnet, white paper.) = 0€.
🚨 The budget, spend it in: a super optimized Landing page, very well segmented paid ads.
Otherwise, don't be afraid to invest 5% of your income! Advertising is extremely important. Remember that all your competitors are doing it!
What are the 8 different types of marketing strategies?
Your business needs a marketing strategy to stand out from your competitors and reach your sales goals. Here are 8 essential marketing approaches for your business.
The presence on social networks (but with the right technic),
The lead magnet,
Blogging and natural referencing (SEO)
White papers,
Newsletters
YouTube presence: Tutorials, Webinars, Events…
Lead generation automation.
Cross channel marketing (very easy to implement, I promise!)
#1 Presence on social networks
To boost your presence on social networks, you need to create :
A publishing strategy: what you talk about, who you talk to?
Editorial planning: when do you publish, and how often?
On mondaymarketer, you can create creative editorial planning templates and mix the different media you want to use for your strategy.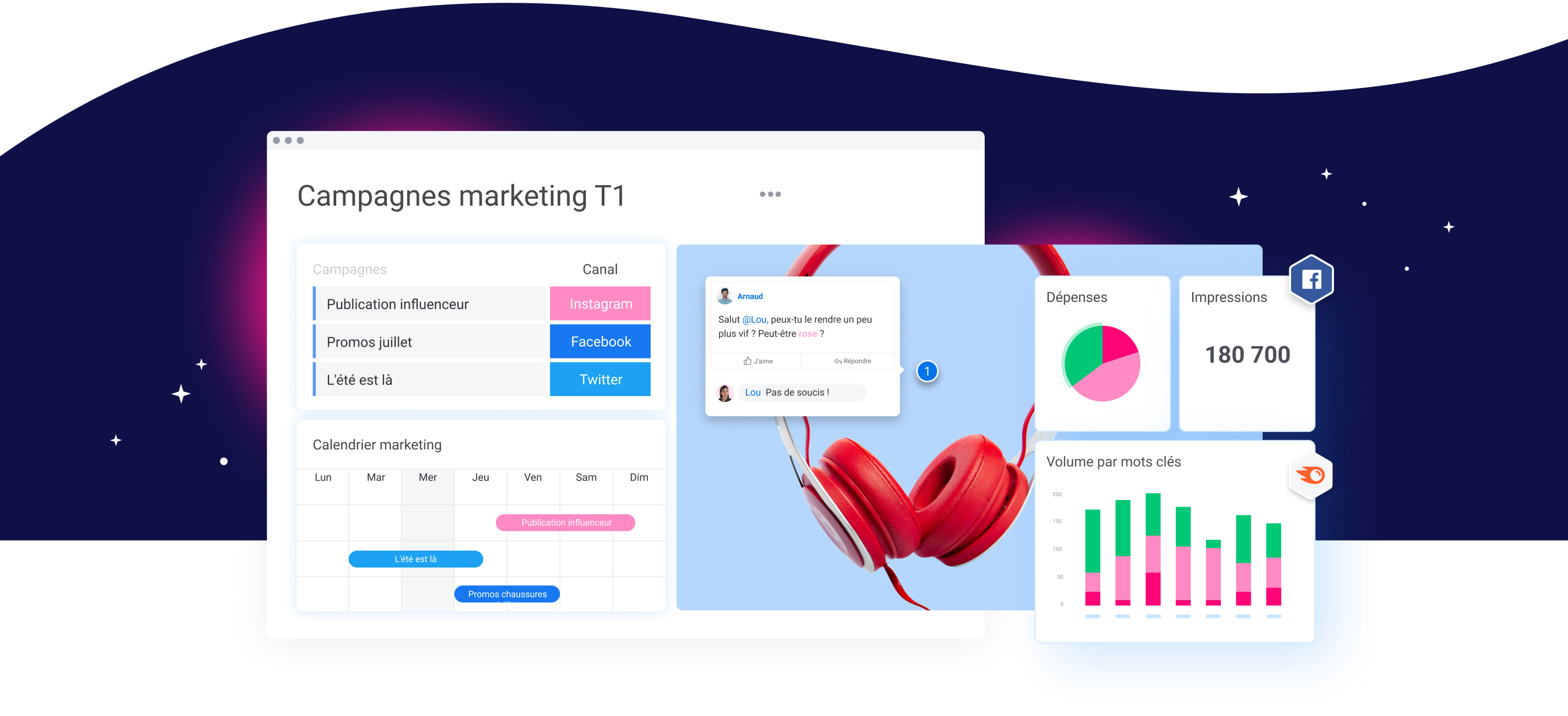 On Hubspot, you can schedule your posts and analyze their results.
Gift 🎁: To define your B2b strategy, we've put together a comprehensive step-by-step guide. Ready to conquer LinkedIn? 🏇
#2 Paid advertising (SEA)
Paid advertising is a major asset to your strategy. It gives a boost to your non-paid content strategy and therefore, helps fuel your lead generation. Generally, it is done:
Either on a cost per click basis (to gain leads)
Or at the cost per thousand, i.e., thousand views (to gain visibility).
Gift 🎁 Here's how to do LinkedIn Ads and why? Our free, step-by-step guide.
#3 Blogging and Search Engine Optimization (SEO)
Surely you've heard of SEO or search engine optimization? It's about landing in the first results of Google when your targets search for your products or services.
On this same image, the first results below the Ads are the best SEO articles, the most optimized ones! This is a very powerful strike force, which brings you a lot of visibility and allows you to gain visitors on your site.
Gift 🎁 Here's a free live on how to get started with SEO when you're just starting out. 🧡
#4 White papers or lead magnets
These are marketing tools that always work super well. Let me introduce you to both concepts:
You offer a virtual book filled with tips related to your expertise in exchange for an email address.
This technique allows you to feed your prospecting CRM with already hot leads. 🔥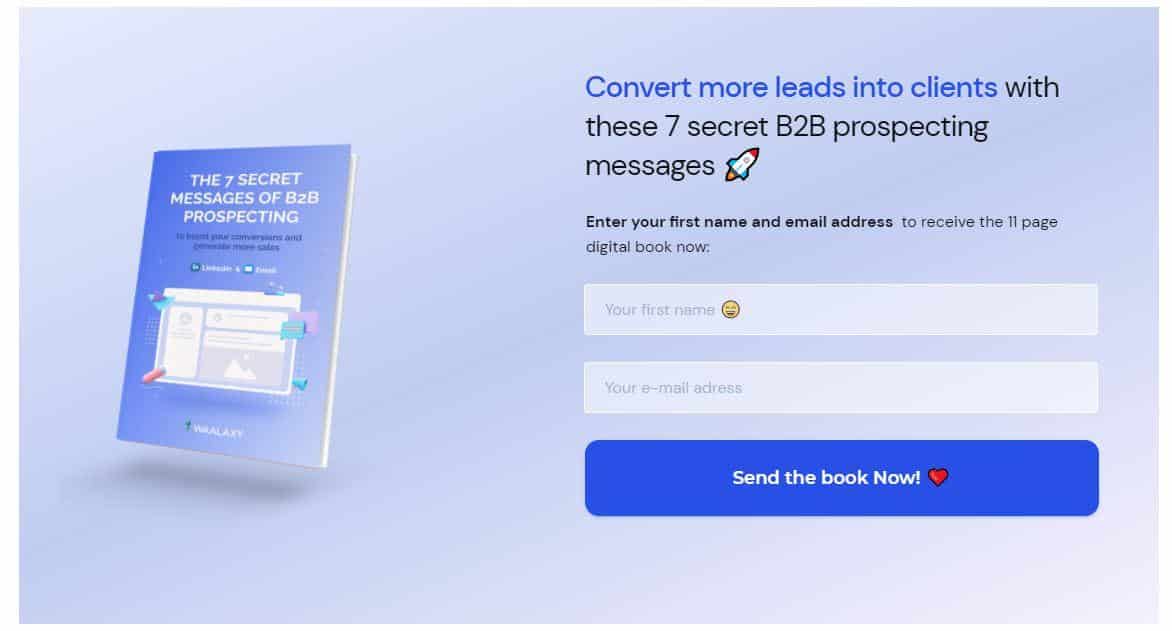 For design, personally we use Canva and Figma. You can choose any tool or go through a freelancer.
The most important is after, when you have the email addresses. You have to know what to do with them. In order to make sure that you are going to convert these new prospects, add the email addresses to your CRM and create an automatic personalized email sequence.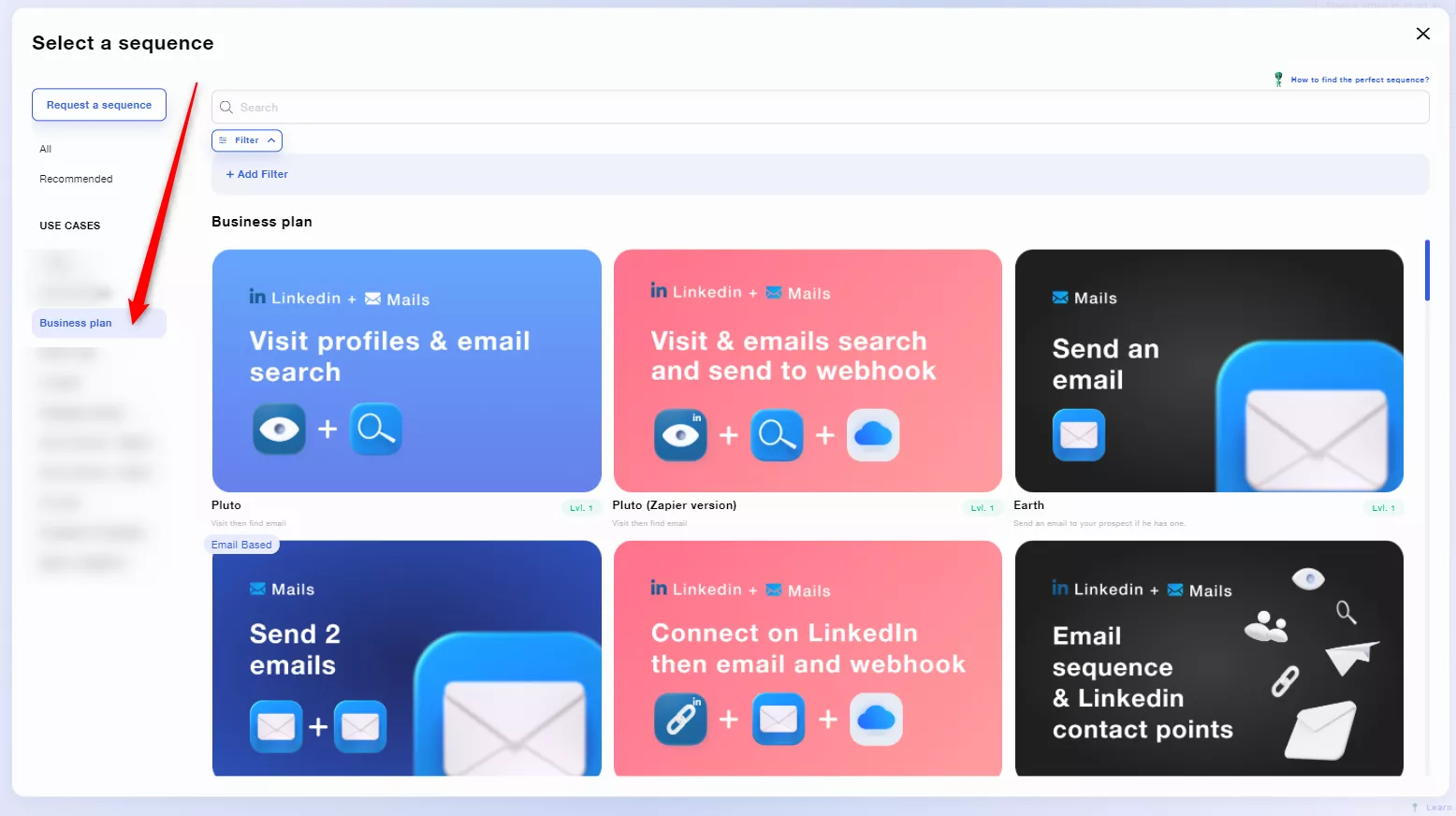 #5 Newsletters
Newsletters are a good way to do lead nurturing* Lead Nurturing: that is to say "taking care of your prospects" and making sure they don't forget you. So once you have their contact, you can create the following sequence: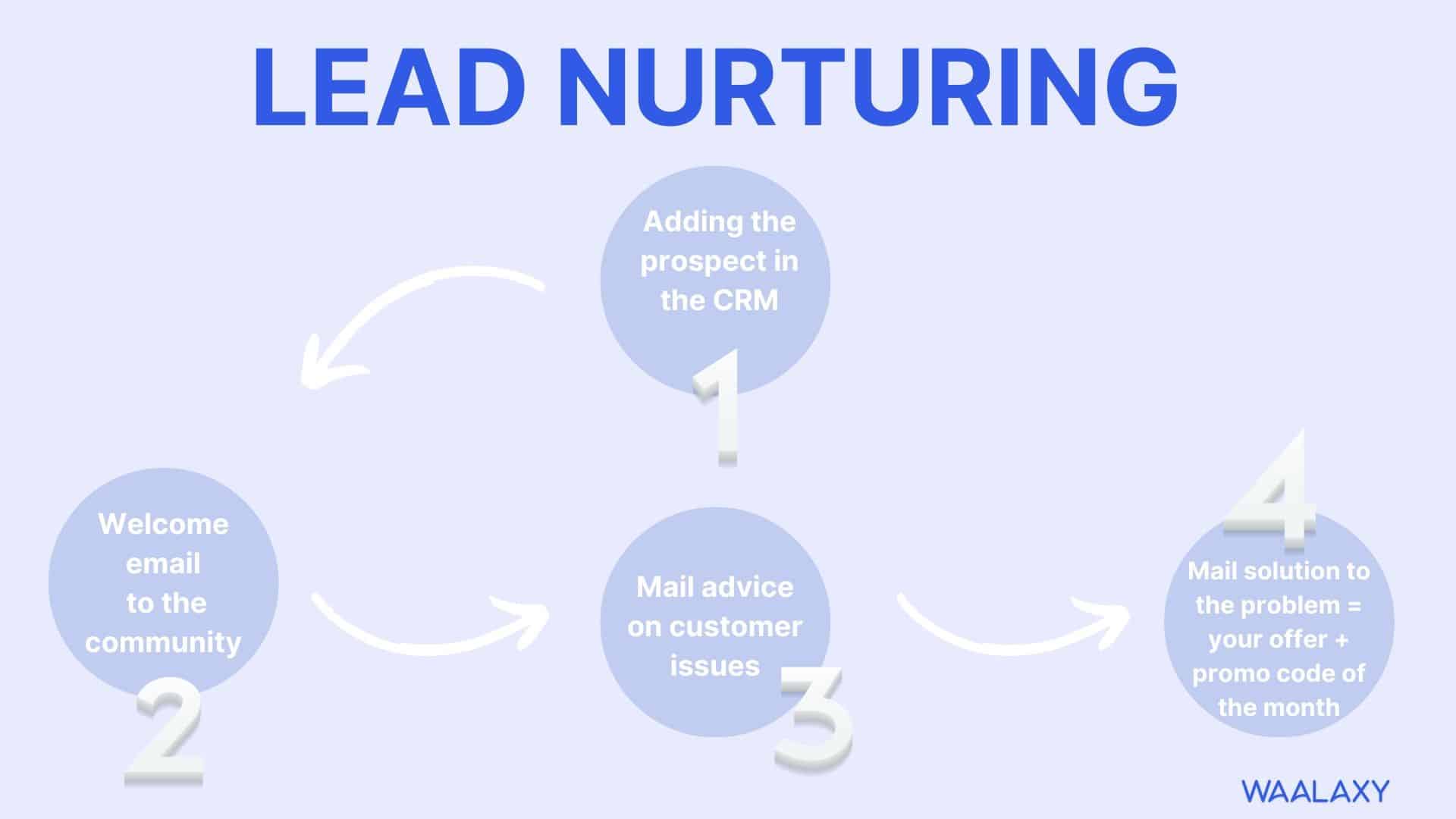 This is just an example of how to start a strategy, then of course you add content every week and make sure that :
You don't repeat yourself too much,
You don't spend your time trying to sell (only 20% of your content should lead to a sale, i.e. 2 emails out of 10 maximum).
That you bring value to your customers.
Gift 🎁 Follow the Scalezia Newsletter, which gives you weekly tips on how to make your email campaigns successful and boost your open rates!
#6 YouTube presence
Youtube has become a mandatory part of your content strategy. Once again, all your competitors are there, and if they are not, then all the more reason to be there before them! The YouTube codes are quite simple to understand:
An image and a title that make you want to click (like in my example 👇)
A bug-free, well-framed, well-sounding content.
Relevant ideas,
No direct sales! We do inbound marketing.
Regular publications (once a month is good!).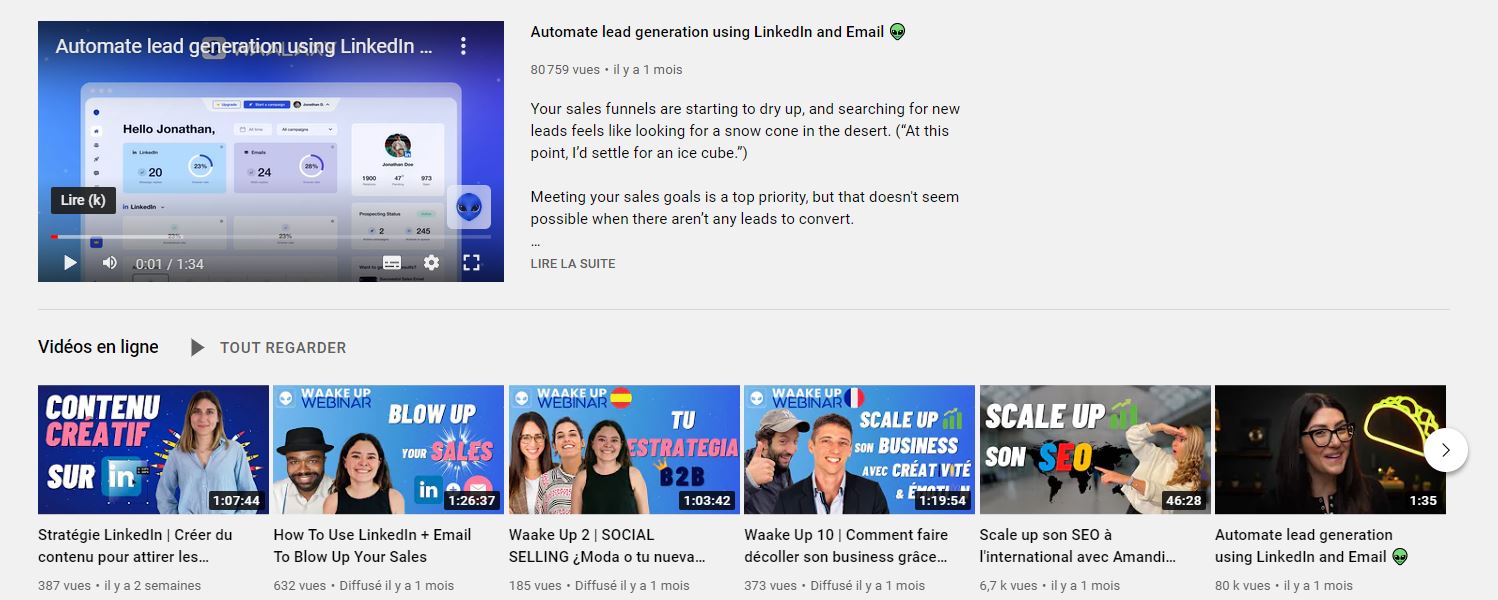 What kind of content can you put on YouTube? 🤨 Well it's all going to depend on your product and your target audience, you can put up :
Tutorials,
Case studies,
Expert guests,
Tips.
#7 Lead generation automation
Yes yes yes 😁 All the tools I just showed you in this article automate your actions, and not for nothing. Sending messages or emails manually is not possible anymore. You'll waste too much time and you'll mostly lack efficiency.
But be careful, automating doesn't mean that it has to be done anyhow. There are technical rules to follow. It's a good thing we've written everything down for you. 😁
Gift 🎁
#8 Multichannel
Last point, but one of the most important: Cross channel for your marketing strategy. 😍 Cross channel, or multichannel, is what allows you to combine multiple channels to talk to the same prospects.
For example you'll send them a message on LinkedIn, then an email, then you'll send them an SMS. Now that's cross-channel, because you're personalizing messages to your targets on different social media! 😜
Waalaxy's advanced option holds a Contact Finder, with this option you can find your prospects' email addresses and phone numbers, simply by having their contact on LinkedIn.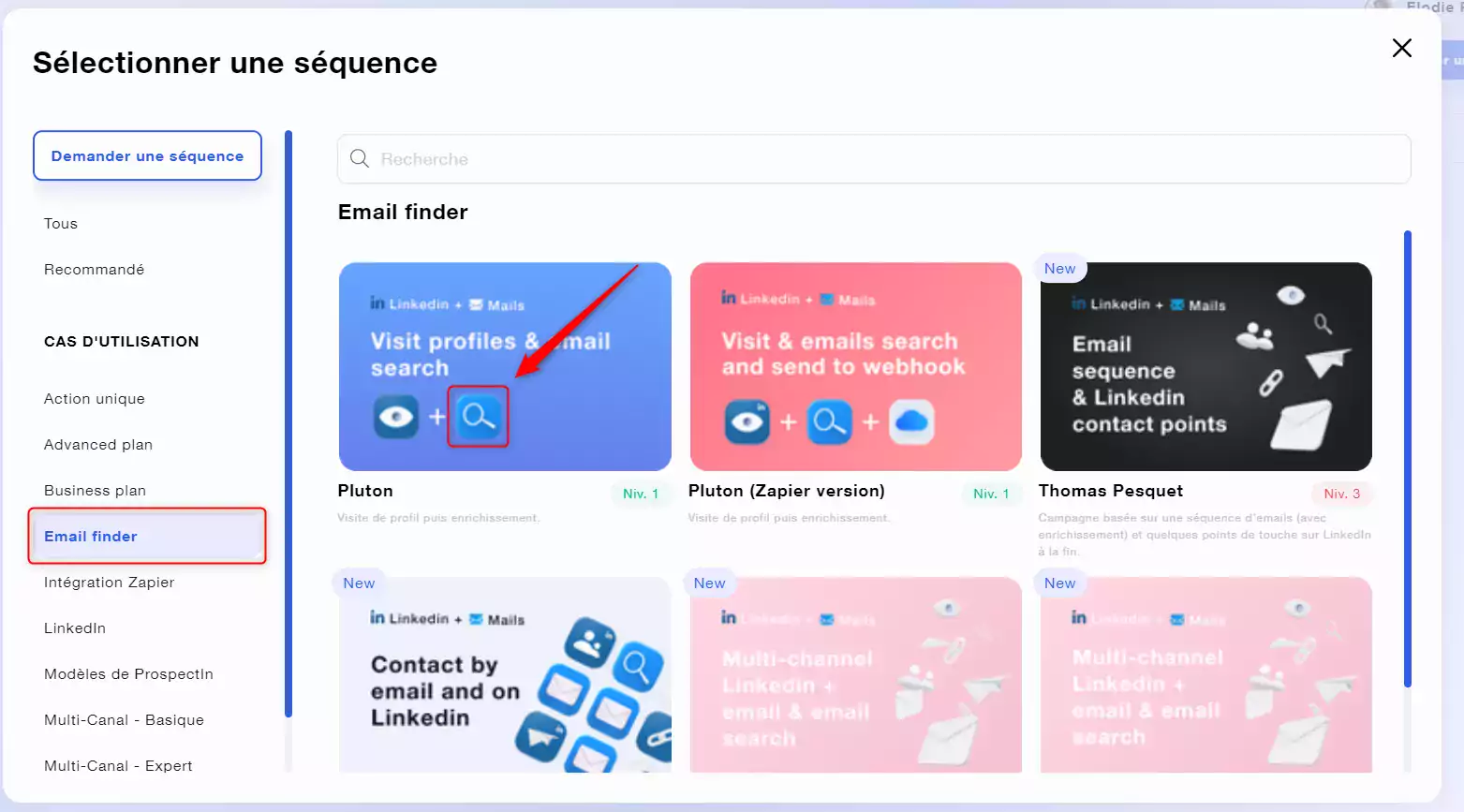 Gift 🎁 Here's a Live that explains how to use multichannel in the best way for your business!
How do you make the right strategic choice?
The best way to know what works best for your target is to try it. 😜 We keep urging our users to do A/B Testing marketing. 😍
A/B Testing is a technique in digital marketing that involves comparing the effectiveness of two actions or sales materials.
You can test the content or the form (example: the type of support or message). But never test both at the same time. The rule 🚨 is that we only change one variable per test and we use the same measure. Example:
If we test a prospecting message on LinkedIn on a given target, say 1000 people,
We will test a different message, still on 1000 people, corresponding to the same target.
Otherwise, the results are skewed. Don't be afraid, test, you have to be wrong to know! There is no better option. 😍
How to ensure the proper management of a strategy?
Managing a marketing strategy relies on several key elements, such as:
Setting quantifiable and achievable objectives for the team.
The planning of actions, thanks to the Scrum master or Trello for example,
Communication within the team throughout the process.
The follow-up of the results.
To create a personalized and adaptable follow-up for the whole team, we use Trello. It works really well and it allows you not to skip any step.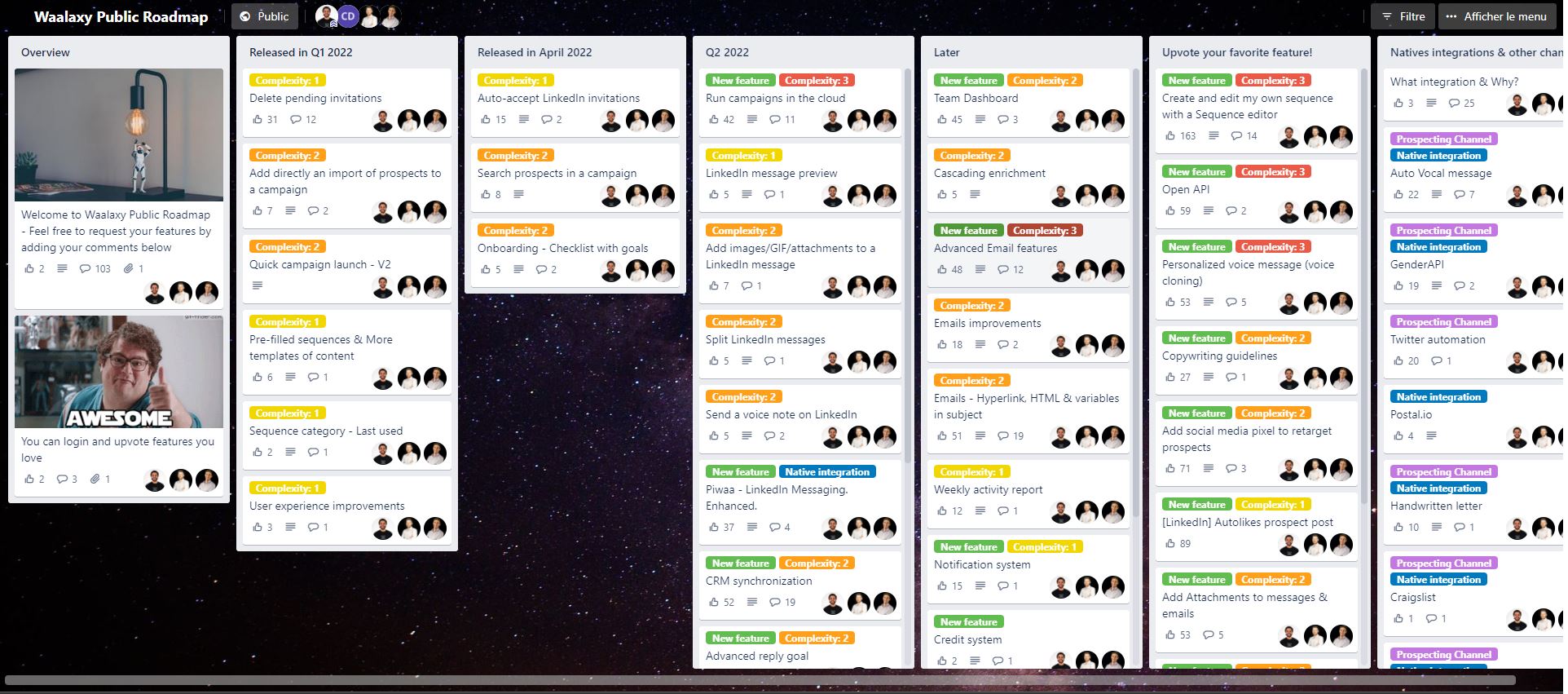 Gift 🎁 If you want to take a closer look at our organization and get inspired, you can access this page, it is in public version.
Conclusion: how to establish a marketing strategy?
To conclude, in this article you have seen how to launch different marketing techniques:
The presence on social networks (but not in any way),
Paid advertising
Blogging and natural referencing (SEO)
White papers and lead magnet,
Newsletters
YouTube presence: Tutorials, Webinars, Events…
Automation of lead generation.
Cross channel.
FAQ of the article
If you have any other questions, feel free to ask them in the Waalaxy chat!
What are the 3 main types of marketing strategies?
There are 3 main types of marketing strategies depending on the positioning you want to have on the market.
Marketing strategy N°1: Domination.
Marketing strategy N°2: Differentiation.
Marketing strategy N°3: Focus.
To learn more, read our great guide. 🎁
How do we make sure we've met our marketing goals?
After you've determined your marketing goals, set a budget, and developed a strategy, it's important to track your results to make sure you're on track. To do this, here are some sample calculations to follow:
Customer acquisition cost = marketing expenses/number of new customers.
Return on investment (ROI) = ( earnings – investment costs)/ investment costs.
Click rate on your publications and/or Ads = (clicks / impressions.) x 100
Response rate to your prospecting messages = (responses/messages sent) x 100
Interaction rate on your publications = (number of views/number of interactions) x 100
Open rate = (Number of email opens / number of emails delivered) x 100
Monthly visits, most visited articles, least visited articles. (If you have an SEO strategy).
At first, the goal is not to compare these results with the competitor, but to make them evolve thanks to using different types of marketing.