The best alternative to Snov.io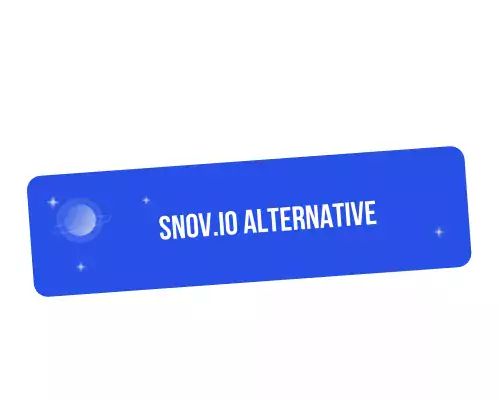 5
minutes
Are you familiar with Snov.io?
This new kid on the block in the growth marketing industry! 🤩
Its little name is easy to remember, but is it the best software to automate your outbound marketing actions? That's what we'll see in this article.
Later you will see how Waalaxy is its best alternative to get more results on your webmarketing campaigns.
Let's start by discovering together what the Snov.io tool is…
What is the Snov.io tool?
Snov.io is an American automation tool to do outreach, that is to say to scrape information on the web like email addresses and then to do email marketing.
The goal of the Snov.io tool is to :
Prospect for new customers.
Boost your acquisition of qualified leads.
Contact your prospects by email without their permission.
Send mass emails to spam your potential customers.
Thus, this tool allows you to search for data, store this information on a database, and aggressively prospect your prospects. Here are some of the tool's features:
Extract email addresses.

Contact management.
Email marketing statistics.
Creation of outreach sequences.
Snov.io is a tool similar to Lusha with the added feature of an autoresponder.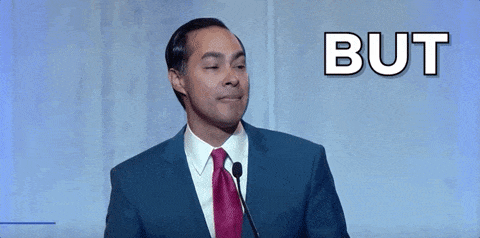 Snov.io versus other automation tools on the market?
Snov.io is popular in the United States.
American companies are fond of more aggressive marketing techniques than in Europe, that's why the tool is more and more known on the overseas continent.
At the beginning, scrapping was considered as a rather vulgar and unappreciated practice. But today the outreach strategy has become mainstream.
More and more companies are using tools to go even faster in finding customers.
And using such a tool requires a certain level of expertise and knowledge in growth hacking.
Let's discover now the #1 asset of Waalaxy that Snov.io unfortunately doesn't have…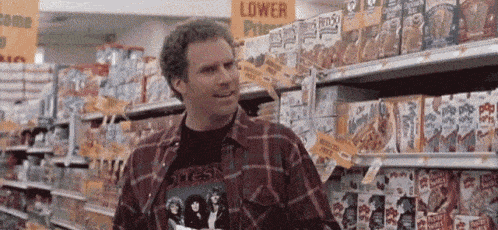 The big plus of Waalaxy, and that

Snov.io doesn

't have
To recap, Snov.io is only based on email marketing. Their tool:
Collects email addresses from any website.
Stores this information in a CRM.
Sends email messages.
Waalaxy is more comprehensive. Indeed, we don't only offer email marketing.
We offer our users the possibility to do omnichannel prospecting sequences: via LinkedIn and emailing.
Soon, social networks will be added to our tool.
Marketing across multiple channels is so much more effective in terms of conversion. And here's why:
Your prospect has more confidence in you when he hears about you on several contact points.
Your message is addressed to several profiles of people: some are more on LinkedIn and others on their inbox.
You are not dependent on a single contact source.
Now you know how Waalaxy has a massive advantage.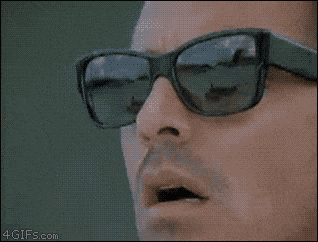 But that's not all, in the next part you will concretely understand why Snov.io is not the best b2b prospecting tool…
Why Waalaxy is better than

Snov.io

?
As we have seen, Waalaxy is more complete thanks to the multi-channel prospecting it offers. In the long run, Snov.io is not a very regulatory tool in terms of RGPD.
That is to say for the protection of personal data.
And here's the difference:
Waalaxy only collects the email on LinkedIn if you are connected to the person (and this works as an agreement to contact them).
Snov.io collects e-mail from websites without the owner's consent.
Imagine, you collect and contact 1000 email addresses of people who haven't asked for anything.
Many people will report you as spam, and some may even start much more annoying procedures.
And if you are doing email marketing you probably know that being reported as spam gives a bad signal to inboxes like Gmail, Yahoo, etc.
Ultimately, your emails fall into spam and promotion without being read by your cold prospects.
Using a borderline data protection tool like Snov.io is not the best option. It is even harmful.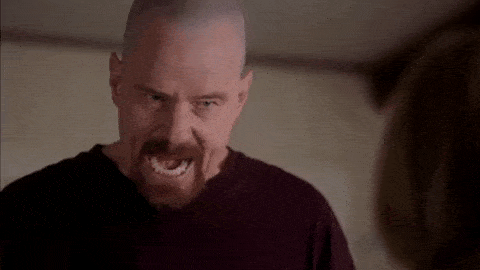 Why choose Waalaxy?
It's undeniable, Waalaxy has advantages as well as disadvantages (yes everything is not perfect yet but we are continuously improving 😜).
However, Waalaxy uses a completely different technology, which doesn't change LinkedIn's source code and leaves no traces.
We offer a secure and hyper-ergonomic marketing tool, and accessible by everyone thanks to its affordable pricing.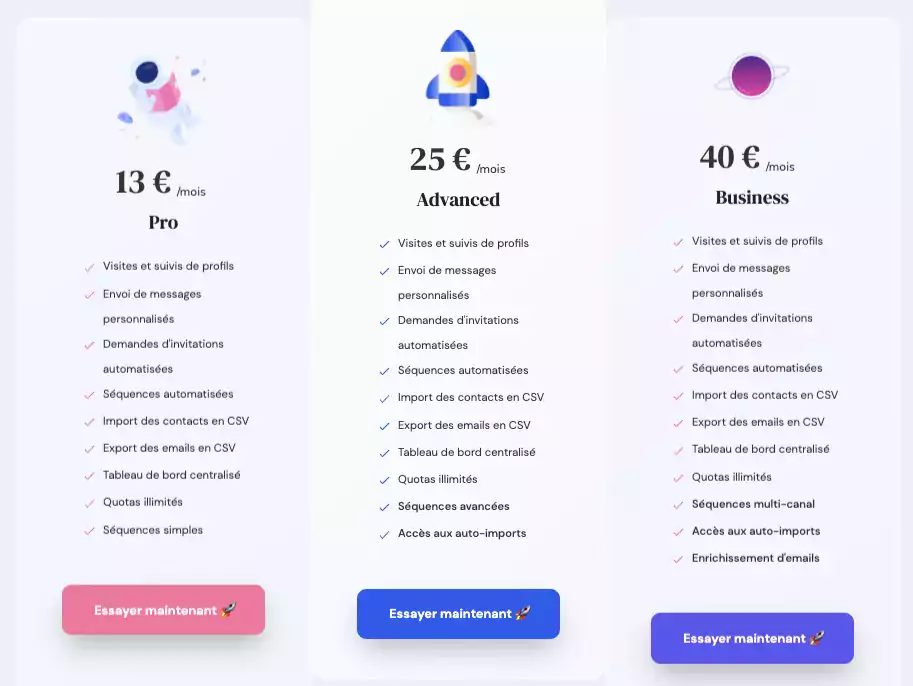 Waalaxy is a simple, uncluttered tool focused on cross-channel performance.
By integrating more ways of prospecting than with Snov.io, with the added aspect of ergonomics and data security!
On Waalaxy you can create LinkedIn scenarios, integrating emails as well. Soon, you'll even be able to integrate Twitter and mailings to reach an audience fond of ecological paper. It's the ideal software to set up a marketing automation strategy using emailing and the power of LinkedIn.
For example, you can send invitations to a prospect, then 4 days after acceptance, send a message, then an email afterwards, etc. You can even send a multi-channel follow-up if the person sees the message or clicks on a link.
Thanks to Waalaxy's clear and intuitive dashboard, you can track the statistics of your marketing campaigns and messages.
You can even easily implement A/B testing to optimize your results in terms of open and click-through rates.

The best alternative to Snov.io – what to remember?
In the end, the real question is "should you use Snov.io for prospecting? ». The answer: no. Here are the reasons why:
It is an omnichannel solution that limits you to emailing.
Too little efficiency, as it is considered as email spam.
It's less beautiful.
It's not really "RGPD compliant".
On the other hand, we encourage you to test our Waalaxy tool for free for 7 days. We trust our software because:
We offer a multi-channel prospecting for a significant return on investment.
We offer a freemium version long enough to test serenely.
We put a lot of emphasis on the user experience (UX).
It's totally secure for your LinkedIn account.
There is customer support via chat.
The best part: thanks to our engineers, you can exceed the 100 weekly invitations imposed by LinkedIn without risk to your LinkedIn account! 💪