Feel like learning more about the professional network LinkedIn? Stick with us, today we're going to teach you how to send mass LinkedIn messages.
LinkedIn's messaging
Unless you live in a cave, Linkedin is no longer in the news. It is THE social network for professionals by excellence. We won't teach you (or maybe we will and in those cases, it makes us happy to be useful 😉 ), it serves to network, meet new professionals (let's get that term right, we're not on Tinder 🍑 !) and potentially serve you to acquire new leads for your business.
Besides, once you have your future targets in mind 🎯, you're going to have to talk to them and that's where a great tool comes in: the LinkedIn messaging. And to make your life easier, did you know that you can send mass messages very quickly on LinkedIn?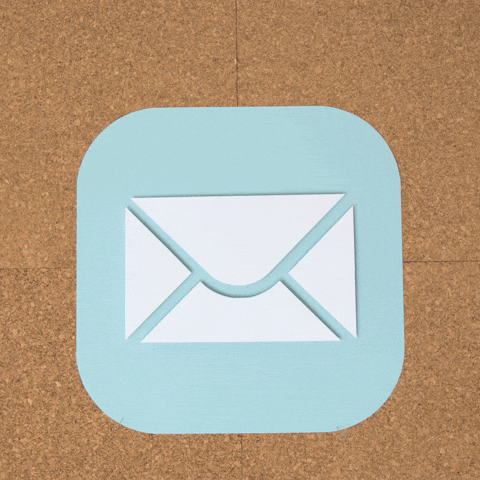 But first, let's start at the beginning. What is mass messaging ✉️? How do you contact multiple people on LinkedIn?
One can contact multiple potential customers without the need for any software or program or any wizardry 🧙. With the basic LinkedIn messaging function, one can send a message (not personalized but we'll come back to that later) to several people in your connections, groups or even colleagues.
On the other hand, with automation tools, you will be able to send messages without worrying about  spam and especially personalize them by naming your different connections.
How to send a message on LinkedIn?
And that's it! You've finally decided to go on LinkedIn regularly and start building your lead base. Congratulations ✨! One might ask: "exchanging by messaging on this network, what does it bring us concretely?". Glad you asked the question because we're going to answer it.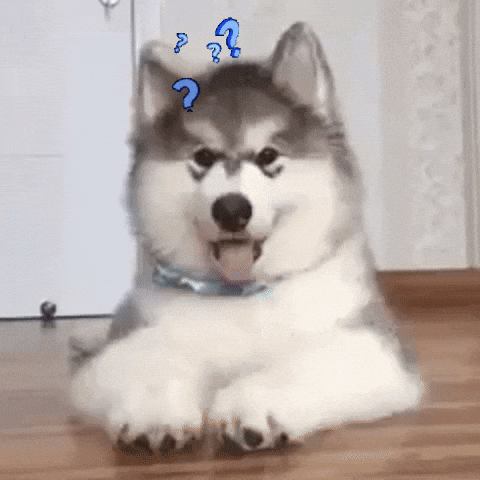 Like any messaging system we are used to use, LinkedIn's messaging system is not really different or almost. This one will allow you to:
To share with your connections / to the same members of your groups or your colleagues.
Exchange on topics that speak to you or that interest you.
To enrich your customer database.
The design aside, it could be likened to Facebook Messenger.
Send message to multiple LinkedIn contacts
We'll show you what it looks like right away.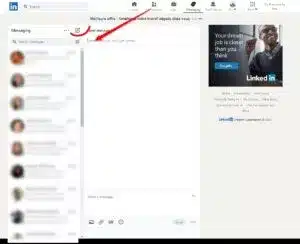 To access this interface, you just have to click on the messaging tab when you are connected to your LinkedIn account. Here you can send and reveive several messages.
Once you're there, in order to send a message to multiple people, all you have to do is click on the little pencil ✏️. This is what will allow you to open a "new conversation".
And from there, you're going to enter the names of your customers or prospects and you're going to be able to text-message them and explain 📗 why you're contacting them.
Using LinkedIn's classic messaging feature has a real advantage when you only have a few customers. Indeed, you are going to be able to send messages on small volumes of prospects. We emphasize "small volume" because this function is limited to only 50 recipients.
We would like to specify that you can only send messages to your relations, your colleagues or to members who are in the same groups as you.
In order to send mass LinkedIn messages to users outside of your network, you can use LinkedIn InMail. However, this means having a premium account.
Why send mass LinkedIn messages?
Even if sending emails remains an excellent way to prospect, you will have to add some steps before that. Mass emailing on LinkedIn can have a very positive effect on your business and your prospecting in general because you will be able to :
Benefit from a considerable time saving ⏲️ (we know, prospecting is a tedious job and who wants to spend hours writing a message per person especially when you have a colossal database 🦛?).
Send a single message to multiple people on LinkedIn.
Get your message/advertisement/offer across.
And all of this with the goal :
To increase your traffic on your site (you present your activity and BOUM 💣 small link of the families towards your site).
To recruit a new person according to your targeting criteria to join your team.
To get your product seen and potentially have a transactional action 🚀.
Well, you've seen that you can do a lot of things with the classic messaging version of LinkedIn, but did you know that there are some really nice tools to make your life easier? Thanks to these, you'll know how to contact people en masse on LinkedIn. We want to tell you about them objectively 😈 to help you make the right choice.
LinkedIn mass messaging tool: which one to choose?
Maybe you already knew this, but there are tools ⛏️ that make your life easier on social networks, especially LinkedIn.
These tools are called automation tools and we'll quickly explain what they are. In the jargon,automation is the use of some technology 🔑 in order to reduce the volume of repetitive tasks you have to do.
You can use computer software to set up your instructions for it to run when you're not around or simply when you're doing something else. Some time ago, you were introduced to solutions resembling Waalaxy 💖. This topic is still relevant today. We leave you with the small comparison.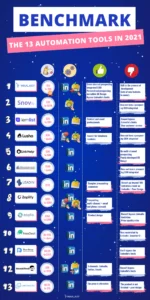 We have counted 13 of them (but of course this list is not exhaustive) in addition to our tool Waalaxy. These tools will allow you, among other things, to :
Find data 📊.
Store information in a CRM.
Prospecting with emailing.
Do multi-channel prospecting.
Scraping.
Doing auto-import
Segment your prospects.
Send automated 🔒 connection requests on LinkedIn.
Send automated messages on LinkedIn.
Etc…(A lot of functionality in these little apps, mind you).
Again, in all objectivity, Waalaxy knows how to do many of these features when some solutions only offer you two or three in most cases, and is, in addition, much cheaper. In fact, we will explain why you should use Waalaxy to contact several people on LinkedIn.
Why use Waalaxy to send mass LinkedIn messages?
We know you've been waiting for this! There now right away, we're going to give you the reasons to use Waalaxy in mass messaging 🔥! You're going to be a master at it.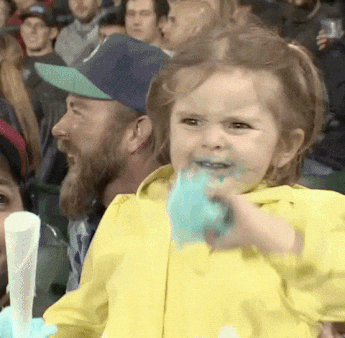 To do things right on LinkedIn, you need to know some rules. First of all when sending messages on LinkedIn, you have to choose your target well 🎯. Absolutely, you're not going to send a message to someone who doesn't fit your segmentation at all. Just imagine the scenario: you work in human resources and you offer your services to a butcher 🌭… Hard to project yourself no?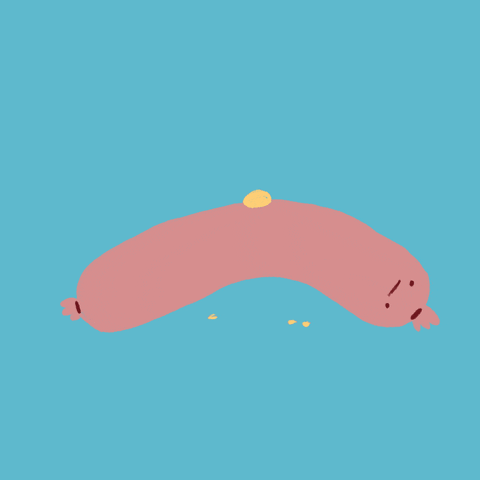 Well when you send prospecting messages, it's the same thing, think about your interlocutor, the one who is listening to you (here he is reading you but you understood what I veud 👺), the one who is likely to buy your product or your services and meet a need. In fact the first rule 📏, is above all not to become a spammer.
This involves, as I told you earlier, finding the right contact in order to gain commercial efficiency 🤑 but not only. You also can't continuously send a message to hundreds of thousands of people. Finally…
The benefits of Waalaxy
Thanks to Waalaxy, once you have imported your prospect base, you will be able to define your message and thanks to the automation, Waalaxy will send messages to them.
Our software takes care of the message distribution 📧 (and of course exceeds the 50 recipients limit) and does so in a totally secure way 🔐. Indeed, Waalaxy will define the times of sending your messages and put them in a queue, in order to mimic human behavior. No risk of having your account banned.
The handling of this one is very easy thanks to an ergonomics specially thought for the user. The design is uncluttered ✨. Your dashboard will allow you to have a view on all the information you need.
That's not all, you can also create sequences. To make it clearer, you're going to be able to set up a process to automate your message sending. And ribbon on the gift 🎁, your messages are completely customizable if you want.
Onward to the little tutorial! Hang on, it's super simple.
How to contact multiple people on LinkedIn with Waalaxy?
Remember 🧠 that we can only send messages to people in the same group as us, to our connections (or failing that to those you ask for a connection), and to our colleagues only.
Send a message to my connections
There are two ways to use your list of contacts in a campaign. The first one is to export your already connected prospects and to reinject this list into Waalaxy.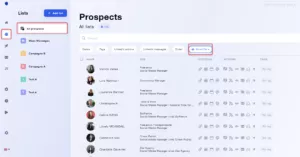 All you have to do is go to Waalaxy, click on prospect, all prospects and put a small filter. On my end, I chose the ones I was already connected with 💞. I select the names and export them.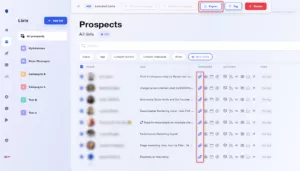 All I'll have to do is add them back into my new list to start sending messages.
OR THEN:
I can also directly import my connections from LinkedIn through Waalaxy. If you're interested, here's an article on the different ways to import your leads to LinkedIn.
Good.
I have my connections in a list, all I have to do is create my sequence.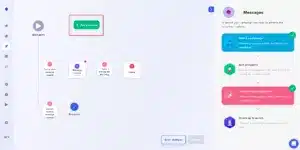 I add my prospects and we can move on to composing the message.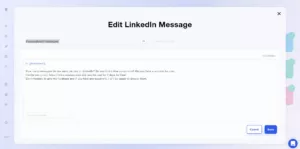 The fantastic thing 🔥 here is that the message is completely personalized since we can directly target, well, more specifically, name the person. Once you're sure of your message, you need to save it 💾 and all that's left is to start your campaign.
Send a message in a connection request
Ah, this one is getting tough 😠… No it's not, it's not, it's just as easy to use this feature on Waalaxy. Here's what you'll need to send a message during a contact request:
Import the prospect into Waalaxy.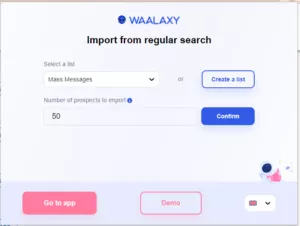 Choose your sequence: here we will take the connection request.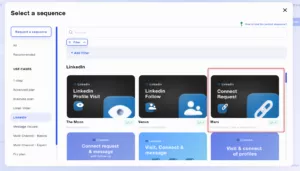 Import your leads to the sequence.
Define your connection message as we have seen before.
Start your campaign.
Send a message to group members
Yes, yes, yes ✔️, you can totally send message to people who are not your relations: those in the same groups as you. We'll show you how to send a text right away.
You import your prospects.

Then you have to choose the corresponding sequence.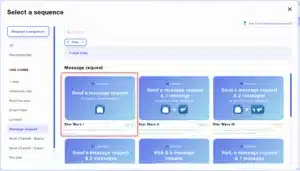 We add your list of prospects to the campaign.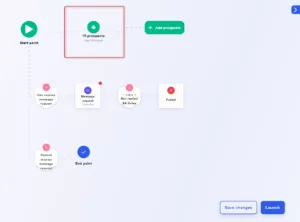 You compose your new message.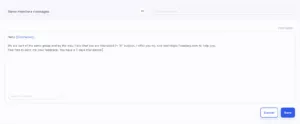 All that's left to do is to start your campaign.
And tadaaaaaam, you are the ace of messaging on LinkedIn with Waalaxy.
What to remember about sending messages on LinkedIn?
In order to get it right on how to message multiple people on LinkedIn, we're giving you a recap of little tips to keep under your belt 🦾 :
Thou shalt prospect effectively (you don't send a random message to someone you haven't targeted).
Your terms you will choose to interest the interlocutors (find the right keywords).
An automation tool thou shalt take (and we highly recommend Waalaxy 💙).
Faqs of the article how to send mass LinkedIn messages
The LinkedIn network 🕸️ is huge and it's up to you to write the right message to recruit clients.
Sending mass LinkedIn messages important when you are prospecting. Actively prospecting, capturing clients and looking for clients, are very time consuming tasks, yet these are steps you need to go through.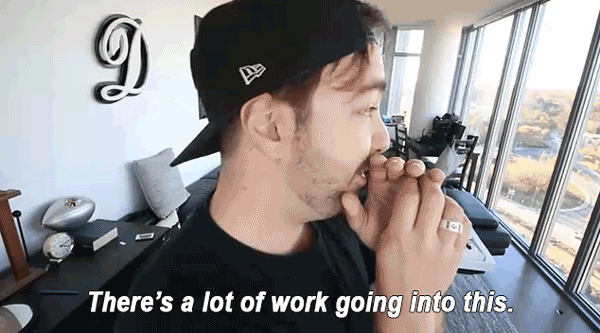 With the right message, the right information, and the right target, you have an even better chance of getting your product or services out there. This is a very powerful tool 🔋 that will serve to find you future potential customers.
Why use automation tools to contact multiple people on LinkedIn?
There are a lot of ways to prospect, use automation tools 🧰 to make your life easier and bring back potential customers. Don't deprive yourself of them!
These various tools will allow you to use data 📈, create personalized messages, segment your prospects but most importantly automate all your tasks. It's a huge time saver to do automation on mass messaging.
Advantages of Waalaxy in order to send mass LinkedIn messages
Rather than using the paid version 💸 of LinkedIn which is limiting, we could only advise you to use our tool.
Thanks to Waalaxy, you can exceed the limit of 50 recipients without taking the risk of getting your account banned.
In fact, the message sending times are defined by the tool randomly in order to reproduce human behavior. You have the power to choose the process that best fits your needs and situation.
Your LinkedIn network will serve you well in your prospecting process and in sending mass messages ✉️ believe me!