Welcome to this article on why use LinkedIn! LinkedIn is quickly becoming the essential professional social network, with over 800 million members worldwide (LinkedIn statistics 2022). 👀
So if you want to become a LinkedIn expert, grow your network, find a job, improve your business marketing, get attention for your site or blog, find new clients… then you're in the right place. 👌
I'm going to give you all the tips to make LinkedIn your own. But, before I give you my list of useful tips, I want to give you a little recap on LinkedIn. 🤗
Here's our full guide:
LinkedIn Guide 🚀
Why use LinkedIn?
As you know, LinkedIn is the leading BtoB social network, so if you want to get the word out about your business or professional experience, it's an exceptional platform!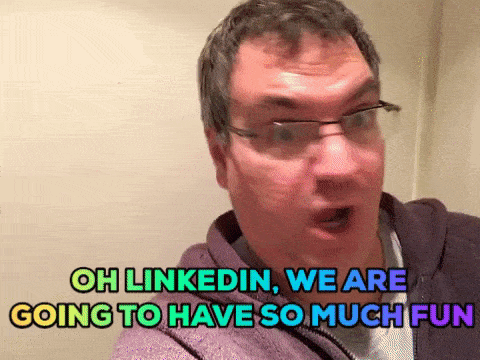 How LinkedIn works
Well, we say it over and over again but LinkedIn is a huge database. Yes, yes, yes. In France, more than 15 million people use it and update it. A database that is regularly updated? Too good to be true.
And yet it is. 😬
So, this platform works a bit like any other social network. Except that it is intended for professionals. So you have to create a small account, then optimize it (adding all the information that a potential connection could go check).
So, once all your information has been set up on your profile. You will be able to add new people to your network, share content, find a job… In short, show your presence on LinkedIn. 🌟
Is it important to have a LinkedIn profile?
LinkedIn is the professional social-network of choice for entrepreneurs, employees, recruiters and anyone looking for internships or jobs in various fields. The basic principle of LinkedIn is that it allows you to position yourself as an expert among your contacts. LinkedIn is therefore ideal for developing your network to find new partners, clients or career opportunities. 🎯
LinkedIn encourages you to create a profile with as much information about yourself as possible. It works on a system of "likes", comments and shares to enhance interaction between members. You can broadcast your content (publications, articles and videos) directly from the site. Therefore, the more visible you are, the better. 💪
LinkedIn also offers groups and hashtags on a variety of topics that you can follow to stay on top of the most recent content posted by your network.
So don't hesitate to jump in, here's an article to get more details on that! 👈
How to use LinkedIn efficiently?
First of all, we want to remind you the principles of LinkedIn, so that you can make the most of this social network. Then, I will give you 5 tips to enrich your profile and thus turn it into a real "lead magnet".
Let's go ! ⚡️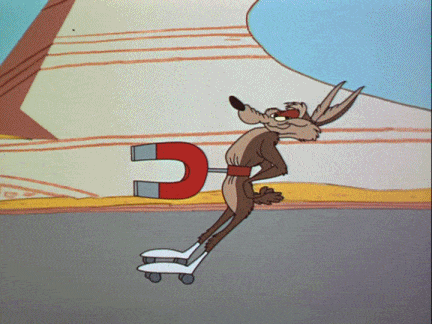 Do's and don'ts on LinkedIn
Although LinkedIn is a public network and therefore allows for free expression, there are a few parameters to keep in mind to avoid spamming your network, and thus avoid violating the terms of use. 😬
To begin with, you need to create a network of qualitative connections. This means that you need to send connection requests little by little. Otherwise, the system considers your profile not real or exists for commercial purposes only, and might ask you to corroborate your identity.
We created this article to help you avoid being banned from the start! 🙏
Wouldn't that be a shame? 😅
What are the different subscriptions on LinkedIn?
Depending on what your goal is, LinkedIn offers several subscriptions for this purpose. We'll look at them in more detail next!
Why use LinkedIn Premium?
LinkedIn mainly offers a free account, which allows you to network without any limitations. 👯 However, this formula has its limitations. For exemple, it prevents you from sending direct messages to people outside your 1st degree of relationship, your monthly searches are limited, you can't see all the visits to your profile or you can't see all the key info of the people or companies you want to target.
So, there are 4 LinkedIn Premium subscription options available to you:
The career account (to find a job),
The Business account (to develop your network),
The Recruiter Lite account (specifically for recruiting),
The Sales Navigator account (to boost your sales).
You get it, it all depends on how you want to approach your professional profile! 🤓
Let's dig deeper into the last choice = the Sales Navigator account. 👇
Why use LinkedIn Sales Navigator?
The standard version of LinkedIn limits the amount of search results, however with Sales Navigator you will be able to reach a more significant number of leads. This is very effective for recruiting individuals or attracting potential customers (lead generation). 🤑 The reason for this is that LinkedIn, having a sort of monopoly on B2B social networks, wants to protect its users from "spam" and prospecting outside of LinkedIn Sales Navigator, since this is its main business model.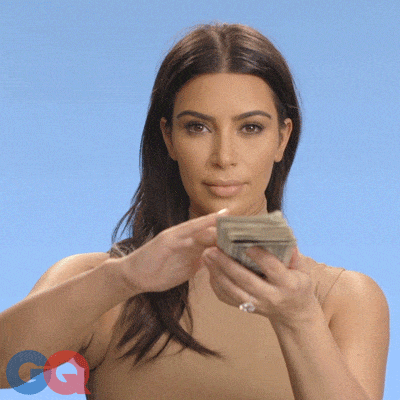 LinkedIn Sales Navigator is the premium reference edition of LinkedIn, and it's our favorite too. It is widely used and loved for its powerful search capabilities (especially with the very advanced filtering feature). 🧐
For more details, you can check out our full guide to Sales Navigator here! 👈
Tip 1: How to optimize your LinkedIn profile?
This is the main step to getting started on the right foot on LinkedIn! 👣
It's important to optimize your profile, since it's the first impression you give to the visitors of your profile, it's your showcase page in a way. The more complete your profile is, the more trustworthy you will seem to your potential clients, recruiters, etc.
We know that it can take a little time, but we promise you that in the end it will be worth it!
Here are the steps to follow. 👇
Use a professional profile picture:
The profile picture may seem like something mundane, but in reality, it's the center of attention on your profile! 😎
It's more reassuring to receive a connection request or private message from a "real" person on LinkedIn, not an anonymous icon 😶, right? You know what I mean…
Also, it would have to be a quality, professional photo. We're going to avoid putting "selfies" with bunny filters or photos playing soccer… those are reserved for your other social networks, like Facebook, Instagram, etc. 👍
For LinkedIn, pull out your best shirt, do your hair, blah blah blah…. just make sure you look good!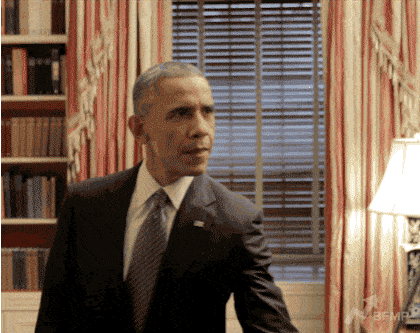 And if you can invest in a pro shoot, even better. Nowadays, it will cost you about 50 euros, and it will make it even more attractive. It shows that you care about your image, remember that personal presentation is key! 🙌
Create a LinkedIn banner:
Still in the theme of images… don't forget to think about your LinkedIn banner!👁👄👁
It all depends on the strategy you want to adopt on LinkedIn, you will have to adapt your cover image. If you want to attract potential customers, you can put your value proposition visually to create more interest.
If you work for a more "corporate" company, you can put an official image with the company logo, slogan, etc. If you are a student for example, you can put your school colors… and so on! ✍️
The main goal is to make your profile more captivating, and make you stand out from the crowd.
To help you create your banner, we have prepared this great article that will give you all the tips and software you need to do it easily.
You can thank me later! ✌️
Fill in an original title:
People will see your title, as well as your profile picture, before they even get to your profile on LinkedIn; your title is available when you write a post or make a comment.
Therefore, it must be clear and precise, it is useless to make long sentences, because it will not be fully visible. So get to the point! 🏃
Also, the title plays a vital role when you make connection requests or other interactions, it can increase or decrease your acceptance rate. We tell you all about LinkedIn titles here. 👈
Profile contact info / summary:
However, if you want to be more specific about what you do, put it in the "summary" i.e. the "Info" section of your LinkedIn profile. Wondering what this is for? 🤔
Here's a super comprehensive article, explaining what it is! ⚡️
Basically, the LinkedIn summary is a brief description about you, which appears on your LinkedIn profile. It's used to introduce yourself, share your professional experiences, or discuss any topic that's important to you.
LinkedIn members who visit your profile should be able to tell immediately who you are, what you do, and what you can do for them by reading it. 😇
You can add additional info of course, in your LinkedIn profile contact info section. You can leave it public or you can make it private. It's up to you!
Add experience and education:
Our best advice is "honesty, it's the only thing that's real." 🙌
There's no point in adding lots of training or experience just to look pretty on your resume, so the same goes for your LinkedIn account. 🤫
Remember, this is a professional network, so it's even easier to tell if you're lying or not. In this case, just put the experiences and trainings that are relevant to your professional background.
If you sold donuts at the beach last summer, that's of no interest to anyone, and it doesn't add any value to your profile, unless you want to make a career out of it! 😋
Same thing with education, you're going to have to justify your knowledge at some point. On the other hand, feel free to expand on your missions and say what you learned from each experience. 👍
Highlight skills and recommendations:
LinkedIn's Skills feature allows users to quickly approve the skills and experiences posted in your professional profile. Just vote on the ones that fit your profile the most, you can choose which ones to list, but it'll be up to visitors to back you up! 🤲
Furthermore, recommendations are comments that your colleagues, former schoolmates or friends can leave in your profile. A priori, they will always be positive and the idea is to make one in return. However, you can hide them if needed. 🤐
The reliability of the account you have in front of you, is crucial in all social media. That's why this is a section that will help you showcase your abilities. 🏅
We have prepared the article below to give you tips on how to write recommendations, how to ask your network for them and also which skills to choose!
Don't hesitate to use them. You can put a max of 50 skills in your LinkedIn profile, that seems enough right? 🤩
One last thing before moving on to tip number 2 is URL customization.
Tip 2: Best way to use LinkedIn for job hunting
So, let's get to the heart of the matter! 🔥
Now that you know how to optimize your LinkedIn profile, let's apply it to the scenario where you find yourself looking for a job. 🔍
LinkedIn is not only a network for professionals, but it also allows companies to publish their job offers. All centralized in one platform, so it's a communication, recruitment and prospecting channel as well.
On that note, I invite you to check out our article on how to find a job on LinkedIn! ✔️
Add your resume to LinkedIn:
LinkedIn is a great place to post your resume for a variety of reasons. It can help you stand out in a job-search by focusing on your work experiences. ☎️
Also, it will be more accessible for recruiters, as they can view or even download it directly from your profile. This way you will also be able to apply for jobs directly on LinkedIn, without having to send additional documents. 🙏
In this detailed article, you'll learn why it's necessary to upload your resume to LinkedIn, as well as how to stand out using our top tips. Finally, you'll learn our secrets for an effective job search! 💯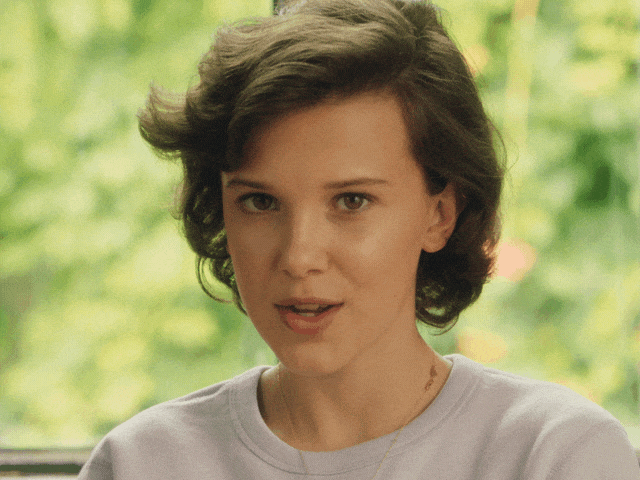 Join industry-specific groups on LinkedIn:
Another tip to get your application out there, is to join groups in your target industry and then share your resume with them in a post and participate regularly to get more exposure to members. 😉
You can also create your own LinkedIn group, if you have a specialty area that you would like to share with other users. It's a way to expand your network and be able to meet recruiters easily. 🗣
Activate Job Search:
Besides, once your resume is ready you can announce your job search to the world! 🌎
We know that the job search period can be quite stressful, and it's not always easy to share it with your LinkedIn network. 😵
Luckily, we're here to help. 🤝
Just enable the "Open to work" feature on your profile, and you're good to go! 😄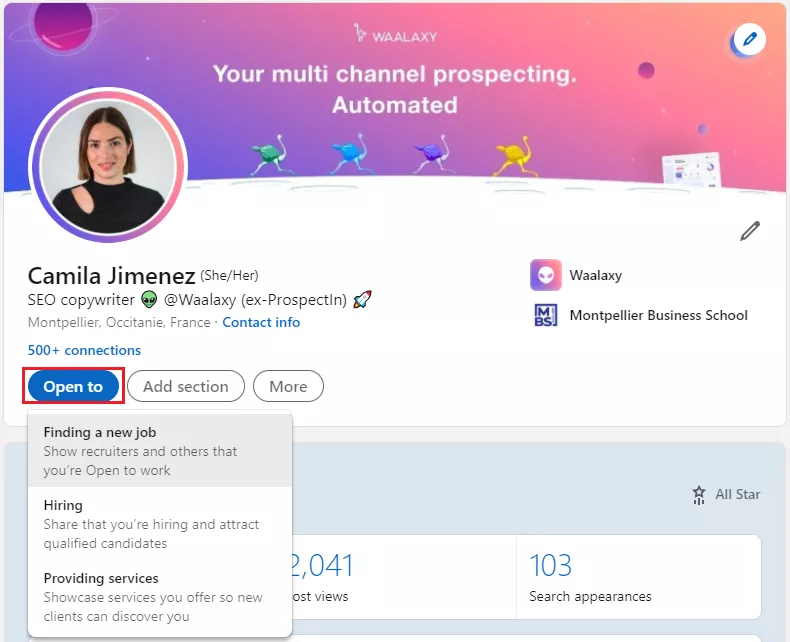 Set up alerts:
Last but not least, consider enabling alerts on job searches that interest you! 📢
When you search in the "Jobs" section, you have several filters to apply to refine your search for your ideal job. 🏆
Then, it's very convenient to save it and set up alerts so that you're the first to send in your application. This can help you save time, but also give you a competitive edge. Since it is often the first applications that make it to the interview stage. ♨️
It's not the same to apply to an offer 30 mins – 1 hour after it's been published, than to apply 2 weeks later… 😑
Actually, it's super simple!
Do your search as usual, and turn on the "Job Alert On" option. Then you will be able to manage it from "Job Alerts" directly.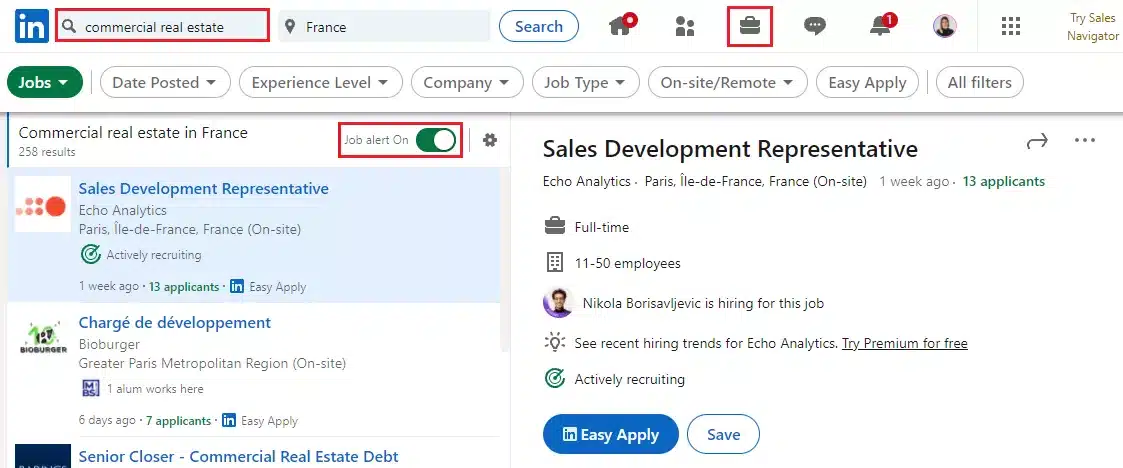 Tip 3: Why use LinkedIn to recruit?
You can also use LinkedIn as a tool for recruiting. There are several platforms 100% dedicated for recruiting, like Welcome To The Jungle, Indeed, etc. 💁
However, LinkedIn allows to have a direct relationship between candidate and recruiter, and the exchanges can be done in the immediate via messaging. You can use LinkedIn searches to find the ideal candidate and vice versa.
Next up, let's go over some basics for better recruiting. 🤲
Using LinkedIn to expand your network:
Indeed, you can use LinkedIn to expand your network. 👀 This is through searches of people on LinkedIn, which can be more or less advanced, it depends if you use a Premium account like Sales Navigator and Recruiter Lite, or not.
Did you know that LinkedIn generates 80% of all B2B leads generated on social networks? Nevertheless, many people leave aside this activity and don't consider expanding their LinkedIn network. Even though it's beneficial for both parties! 😳
In this article, I give you 10 reasons to get started with expanding your network. 👈
1st Degree Connections on LinkedIn:
Your primary audience are your 1st degree connections on LinkedIn! 💥
Don't neglect them, as they can help you spread a job offer more easily, through sharing your posts on LinkedIn for example. They are also the ones who can recommend candidates who might be a perfect fit for your job description. 👌
Or, it could be that the person you're looking for, is right under your own nose… 👃 So don't hesitate to talk to your friends and family.
How do you use hashtags on LinkedIn?
Speaking of publishing posts to advertise your job offer, you can also use "hashtags" to make your post reach a wider audience. 📈
But also, to search for people looking for jobs, often they will post their resume and put hashtags like "researchCDI", "opentowork", etc. So you can start following these hashtags on LinkedIn and see all the new posts about it.
It also works the other way around, if I'm looking for a job I can also follow hashtags like "joboffer", "recruitment", etc. to connect with potential recruiters. So, feel free to add more! ⚡️
Here's what it looks like on a LinkedIn post, just click on the hashtag directly or do a search and "Follow" it :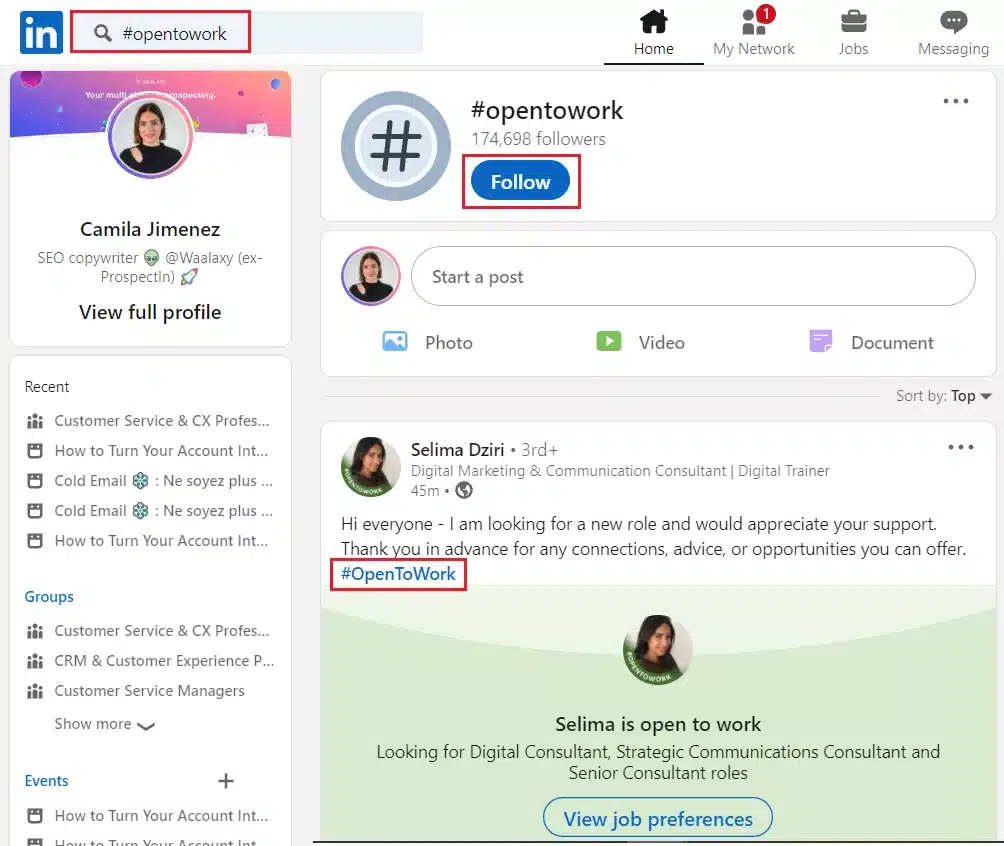 Export contacts to CSV:
Finally, once your network is developed on LinkedIn, you can import your database to a CRM, like Waalaxy, 👽 to then schedule campaigns with your connections. You will be able to filter them according to your preference criteria and launch automated action sequences (sending LinkedIn messages or emails).
To get your CSV file and process it afterwards, you can follow these steps:
Go to "You" then "Preferences and Privacy",
Then open the "Data Privacy" section,
Click on "Get a copy of your data",
Then check "My relationships"
And click on the "Request Archives" button.
Tip 4: How to use LinkedIn to promote your business?
Let's move on to the point of view of a business account. Want to use LinkedIn on behalf of your business or organization? 🧐
No worries, I'll give you all the info below!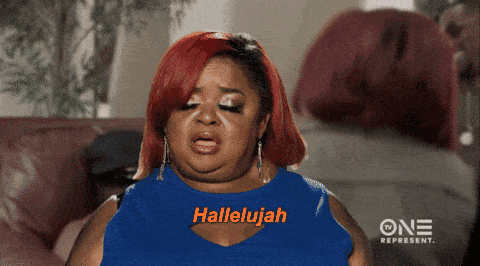 Create a LinkedIn company page:
LinkedIn is a network for professionals mainly, but also you can publish and share using a company page. 🤓
In this article, we first explain how to create a company page on LinkedIn and how to take advantage of it. 🎉
The benefits are that you encourage LinkedIn members to visit your site and gain visibility by promoting your business and products on the network. Also you create a community to retain your customers, and finally, you will be able to attract a large number of new customers.
Create a product page:
To go a little deeper into this, you can enrich your company page by adding a new feature of LinkedIn: the product page! ⚡️
Inside your company page, product pages allow you to showcase your products in a centralized way. With a custom call-to-action button, such as a contact form or a link to your site, you can showcase testimonials from your users, for example, while increasing lead generation.
You can also upload multimedia content, such as photographs and videos, to the "Products" page to highlight the features of your product or service. You can also highlight your most loyal customers and develop a "persona" that perfectly represents your merchandise.
Go have a look! 😘
LinkedIn Ads:
Last but not least, the icing on the cake is LinkedIn Ads! 🍒
There are several benefits to using LinkedIn to promote your business. Like improving your company's image and visibility, working on your brand image, promoting your services and products, creating a database of people that you will "nurture" and sell to later on. 🍰
There are several formats to advertise with LinkedIn Ads, so you can tailor your campaigns according to your need and the target you want to reach. 🎯
Tip 5: Why use LinkedIn to prospect?
Now that your personal and pro profiles are in order, we can attack BtoB prospecting on LinkedIn! 🚀
In this article, we explain why LinkedIn is a gold mine… 💰 There are 2 ways to prospect effectively:
Find your target, using the right tools.
Segment your target, to find qualified prospects.
You don't believe me? Go read the article and you will be convinced!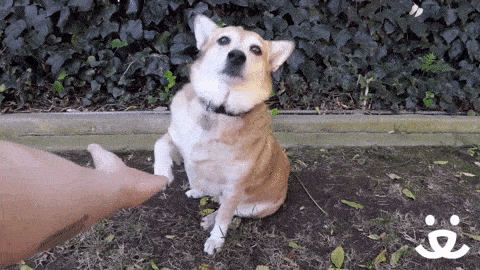 Prospecting for new BtoB customers:
Prospecting on LinkedIn, is an effective way to find new leads. But, it can get pretty complex… you need to define a good prospecting strategy so you don't end up underwater quickly. 😵
Actually, LinkedIn is not designed to handle multiple clients at the same time! 🤫
The messaging is not intuitive at all and you can't save auto-responses with the standard version of LinkedIn. Also, even with a premium account, you will be limited in finding leads, and actions like profile follow-ups, connection requests, profile visits and message automatisation.
However, we have created the best solution to all these problems: our Waalaxy CRM. You can test it for free here! 🔥
Publish your content on LinkedIn:
Earlier we talked about publishing on LinkedIn, and the benefits of publishing valuable content on this professional social network. ✨
On the other hand, you may be thinking "I don't know how to publish posts", "I would like to create quality content", "it's probably too complicated", etc….
Don't worry! 😚 We've got you covered, find the right method and tips here! 🤲
Boost posts with emojis and mentions:
Once you get into publishing content, whether it's for recruiting, prospecting or just networking, you can take it up a notch, by optimizing your posts with simple tips like these:
Consider adding emojis to your text, to make it more attractive and easy to digest by your audience,
Consider mentioning people on LinkedIn, to give your posts more visibility and interact with your network more easily. 👍
How to use LinkedIn Pulse?
To take it even further… 🌌
Pulse is the platform for publishing material on LinkedIn, and it is one of the more interesting features of LinkedIn. It was designed for influencers, but has quickly become available to the general public. LinkedIn Pulse generates content like a blog and allows you to gain notoriety among other professionals. ✍️
It is possible to open up the debate with the public and thus improve the engagement on your articles, just as it is possible for a publication, thanks to the sharing and dialogue functions. As a result, LinkedIn Pulse is another feature that can help you become a reference in your industry. 💡
Conclusion
That's it! We have finally reached the end of this (quite exhaustive) article haha. 😁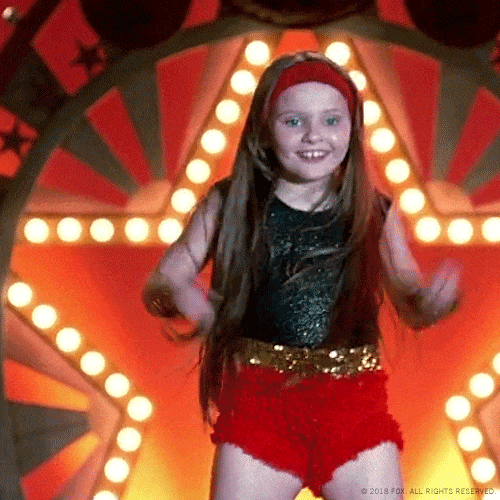 I hope you find these tips useful and that now you know why use LinkedIn according to your strategy and needs! 🎯
Here's a quick recap of the points we've covered here:
Why use LinkedIn?
How to use LinkedIn efficiently?
What are the different subscriptions on LinkedIn?
Tip 1: How to optimize your LinkedIn profile?
Tip 2: Best way to use LinkedIn for job-hunting
Tip 3: Why use LinkedIn to recruit?
Tip 4: How to use LinkedIn to promote your business?
Tip 5: Why use LinkedIn to prospect?
You can share your feedback with me via this blog or LinkedIn, I'd love to hear how you plan to use LinkedIn and if these tips were helpful. 🙏
After creating your free profile, you can heat up your LinkedIn account to make it even more visible. You can set it to public mode, and also customize your profile URL, to share it and make it more easily identifiable in search engines.
FAQ Why use LinkedIn?
LinkedIn is a great tool to promote yourself, to find a job, to show your field of expertise, to get new leads… So let's do a little FAQ to go further together.
How to use LinkedIn?
In this article, we've seen that using LinkedIn is very simple. You just need to define your approach and take advantage of the many features that exist to boost your network! 🤯
After creating your free profile, you can heat up your LinkedIn account to make it even more visible. You can set it to public mode, and also customize your profile URL, to share it and make it more easily identifiable in search engines.
LinkedIn and its little secrets
Okay, so we've been able to generate new leads, increase our relational base and the rest? What else can LinkedIn be hiding from us 🤫?
If you didn't know, you can't send a message to someone you're not connected with. Yes, but it is possible in some cases:
With InMail (but it's not free).
When you are in the same group as your relationship on LinkedIn (it saves you the trouble of connecting and sending your message and it can also start your discussion).
The second secret is that you can go and see a user's profile without being identified. The trick is simple, just go to your settings, then to "Privacy" and "Profile view options". From there, you'll be able to choose how you want to be seen when you visit someone's 🤯 profile.
Is LinkedIn still relevant in 2022?
Of course! 😉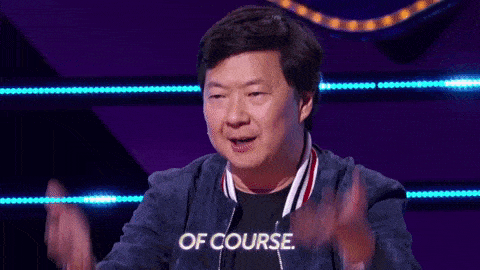 LinkedIn is the professional social network of reference and you can use it for your "personal branding", as well as your BtoB prospecting. All you need to do is understand how the LinkedIn algorithm works and you can win the game! ⚽️
Voilà! Now you know why use LinkedIn from now on. 😌