LinkedIn Banner: 8 Steps to Create the Best Cover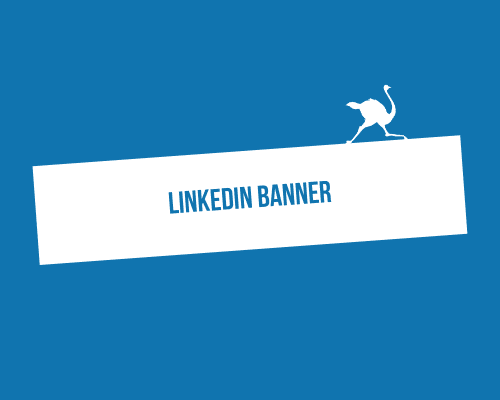 8

min
Want to have the best LinkedIn banner and stand out? 😉
In this article, you'll discover:
How to create a great LinkedIn cover picture: Recommended size, colors, logo.
The important points to highlight on your banner to triple your visibility.
How to stand out with expert tips.
Tools that allow you to create a banner quickly, without needing graphic design skills.
And FAQs like the LinkedIn banner size?
First of all, it's important to lay the foundation? What are you going to need to create the most beautiful LinkedIn cover photo?
A defined web marketing strategy! Who is your target audience? Your message? Your products? Your values?
High quality visuals or/and images (made by your graphic designer – or retrieved online. I'll explain how a little below).
A creative software : Photoshop, photofilter or Canva for example.
A color palette – carefully selected, to your company's charter.
The size of your LinkedIn cover: 1584 x 396 pixels (optimal dimensions).
The format of the LinkedIn banner image: 8 MB maximum. (Jpeg, GIF or PNG format).
How do I create my LinkedIn cover page according to my target?
It's very simple. You just have to put yourself in the shoes of the people you want to attract on LinkedIn. You need to know who you are addressing and how you are going to do it. Your message needs to be clear and easy to understand at a quick glance.
Who you are. LinkedIn is a professional social network. On your profile page, users want to see your personality, your "identity" above all else. They want to talk to a human, with whom they can interact with and discuss solutions.
What is your value proposition? Highlight what you provide to others on the network (expertise, advice). How do you add value to LinkedIn users and prospects ?
Write these two pieces of information down in a draft. ✍ This represents your "personal touch" and your (or your company's) values.
Who does this value proposition benefit? Write down your primary target audience. The more detailed, the better!
What are your target's codes on LinkedIn? Observe! If they are marketing experts, what keywords speak to them? Recruiters – what skills are they looking for?
Write this information down as well, it will help you draw out the main points of your message.
To show you some examples, I've selected some banners that are quite different from different targets. Let's take a closer look?
HR LinkedIn banner examples
On EY's side, recruitment is very serious. We can see it right away on their banner. They recruit senior profiles, with a lot of professional experience on their resume. Basically tie, suit and leather briefcase profiles.
As a result, the background image totally resembles the values and the target of the company. It is sober, puts forward the ambition of the company "to change the world" (not bad).
You can also see the colors of the company: yellow and black.
On Plezi's side, it's more like:
We're a young startup, come join us!

You'll have beer on tap and have afterworks on the beach.

So you can see that there is no one-size-fits-all banner. You will have to adapt it to your target! Clearly, the goal here is to recruit junior profiles – developers and other tech professions. It clear from the first glance. That's what I'm going to teach you in this article: how to hit your target.
Marketing LinkedIn banner template
It's not just recruitment that deserves its own section, so I'll quickly show you another example.
At ProspectIn, we've been promoting the colors of our new product: Waalaxy.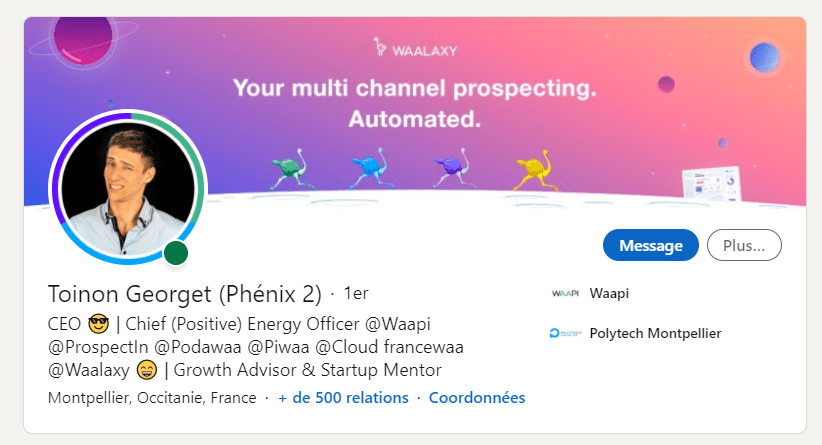 So we put forward the graphic chart and the visuals made by our pretty awesome web-designer, Pauline.
Moreover, you can easily see that we have 4 products, which correspond to the colorful ostriches – best animal totem and logo in the world.
In addition, these colors are dynamic and adapted to the colors of the company. By reading the text, you understand what we do and our value proposition – it's fast and effective.
LinkedIn banner ideas: make a creative LinkedIn banner!
You're probably wondering: what should I put on my LinkedIn cover? What LinkedIn cover photo can I create with my little fairy fingers?
Tailor your LinkedIn cover image to fit your business. The more personalized your carousel is and the better it showcases your work, the more it enhances your profile – your branding.
Stand out from the crowd! Be different. Be yourself.
Tip: avoid ready-made, one-size-fits-all templates that are found everywhere.
Changing your LinkedIn cover photo: mistakes to avoid!
First of all, you must always respect the format. The banner size is defined. There's a reason for this- avoid last minute cropping that will "break" the intended effect of the image.
Don't write too much! There are other sections on LinkedIn for this (About me section, your articles and posts). The banner is for pretty, colorful images.
Don't put too much information on there: make it clean and nice to look at.
Let's take the example of a freelancer who wants to stand out from other graphic designers by highlighting his creations.


There is a little too much information on here for my taste.
Opt for high-quality content, a stunning banner, with minimal information that's relevant to your business. You must show that you have taste. And not overloading your banner is crucial for this. Especially if you work in visuals, as a designer for example.
Not everyone has the skills or the budget to create visuals. So I found some cool alternatives for you.
You have two options:
You can ask for a quote from a professional if you want something very specific which you will use on your company's social networks.
You can go on specialized sites, and easily create a banner for  yourself.
Let's look at the second option together?
There are two types of images: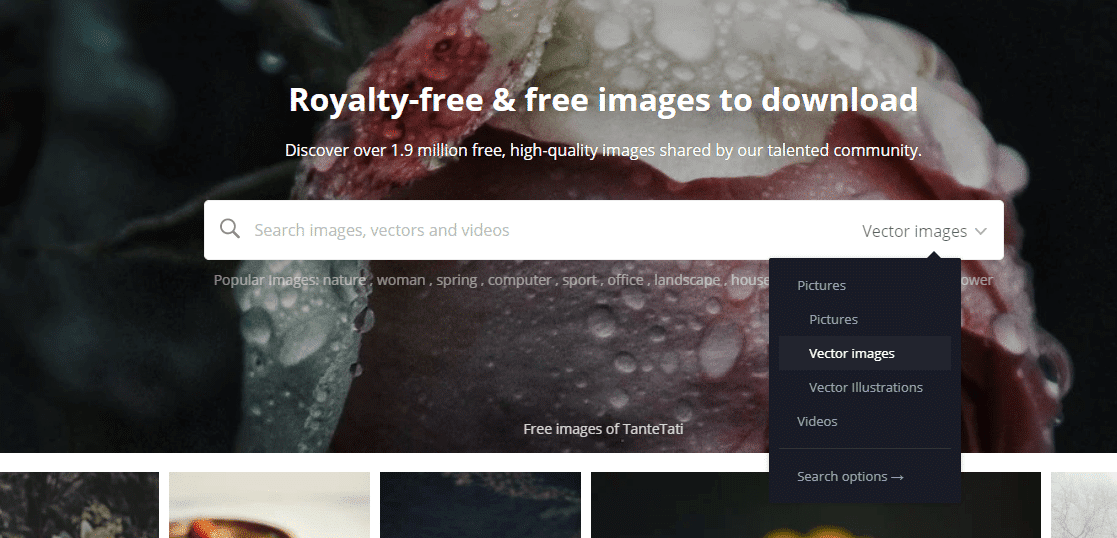 Professional photos: Pixabay and Unsplash offer high quality options and a lot of choice to find the right image for your business. (Which you can then easily resize).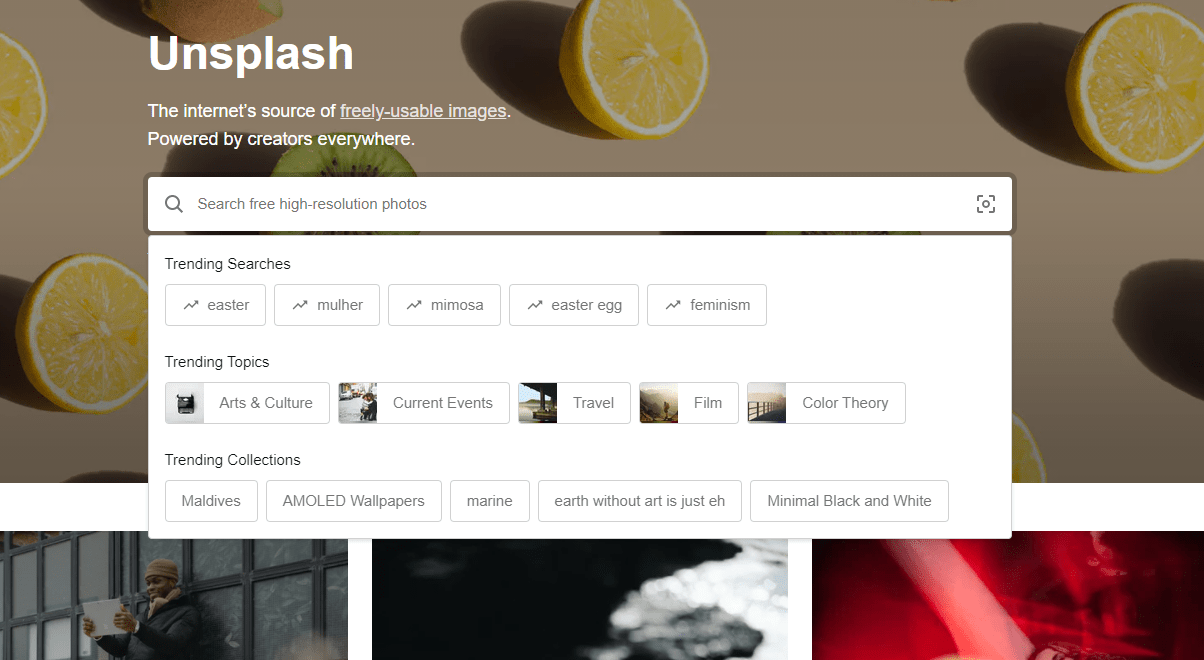 Once you've defined your target and your message, and found the colors and images that match the added value you want to convey, you're ready to go!
You're going to need a creative tool to perfect your banner. Photoshop, Illustrator or Canva depending on your preference.
Canva for your LinkedIn banner
For our team, Canva is king.
We love using the tool and recommend it, especially if you're not skilled in graphic design. It's super easy to use.
It gives you the perfect dimensions size for your image right away, and for all different visuals (Facebook, Instagram, LinkedIn…). It's super handy and you simply can't go wrong.
How to change your LinkedIn banner on LinkedIn ?
Follow these steps to add a LinkedIn cover with Canva.
Go to Canva: click on "create a design".
Then on "LinkedIn banner".
Drag and drop the selected images and visuals.
Add text (adapted to your graphic charter).
Then manage the layout and colors and save.
Go to LinkedIn.
Click on the cover image, then on the "edit" button,

Then simply go uploading the image you just created.
If you want to test the tool, you can follow a tutorial here to use it, and in no time you'll become a pro at creating LinkedIn banners.
Manage the size of images
Here's a pretty cool tool to compress, transform, convert and manage pixels and images size: IloveIMAGE.

It's free and very easy to use. Just add a photo of your choice and follow the steps.
Now you have all the keys and the best tools to create the best cover image! Feel free to connect with us on LinkedIn so we can see your best LinkedIn banners.
FAQ summary of the article
How to create a professional LinkedIn banner for free?
Define your target, your message and your "personal touch".
Use the right techniques: clear, uncluttered visuals, easy to understand message at a glance.
Use the right tools to add an illustrated image and edit it: Pixabay, Canva, IloveIMG.
Make sure you have the optimal size for your visual – how big? 1584 x 396 pixels.
Make sure the image quality is top-notch, then your LinkedIn cover is ready to be uploaded!
What tools should I use to create my LinkedIn banner?
To harvest royalty-free images: Unsplash (business images) or Pixabay.
To harvest royalty-free visuals: Pixabay, Freepix.
To adjust image/photo sizes: IloveIMG.
To collate your design: Canva.
LinkedIn banner size in 2021
Here is the LinkedIn cover size: 1584 x 396 pixels (optimal dimensions).
The format of the LinkedIn banner image: 8 MB maximum. (Jpeg, GIF or PNG format).
Now you know how to create your LinkedIn banner. If you want to take it a step further and create an optimal profile, here's how to optimize your profile for maximal reach.