If you want to know how to create a prospecting campaign, but your target audience is hard to reach, then you need to learn What is LinkedIn targeting process. 🎯
The first step is segmentation by location, because it allows you to grow your network in a specific location. 🧭 Read this article to the end to learn all our tips. 😉  
What is LinkedIn Targeting?
How do I target a specific audience on LinkedIn? How do you do LinkedIn location targeting?
Having a network within the same city increases your chances of developing future relationships in that same city. 🦾 That's how we've seen city-targeted Waalaxy campaigns get results like 60% acceptance rates. 👽 While for cities in which no relationships or work experiences got no more than 30% acceptance rate. 😥
Select your buyer persona (Ex. CEO).
Choose a target city (Ex. Montpellier).
Develop your network within this city, as well as people in connection with (more or less directly) your target audience. (Add Directors, Business Managers, "Head of"… in the city of Montpellier).
After a few days, once you have developed your small network in the city, you can send connection requests to your targets. 😏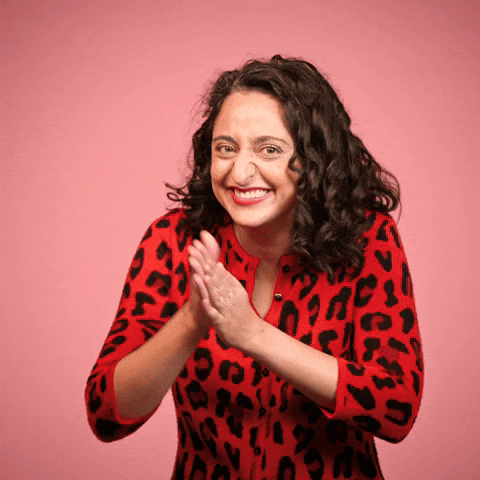 How to make a good audience through targeted LinkedIn advertising campaigns?
Indeed, our various marketing campaign studies have shown that prospecting in a city where you have common relationships or experience done increases your chances of acceptances and response rates. 🔥
In this prospecting campaign, we simply sent a message to thank the acceptance of the invitation, 📨 so it doesn't matter on the response rate. 👀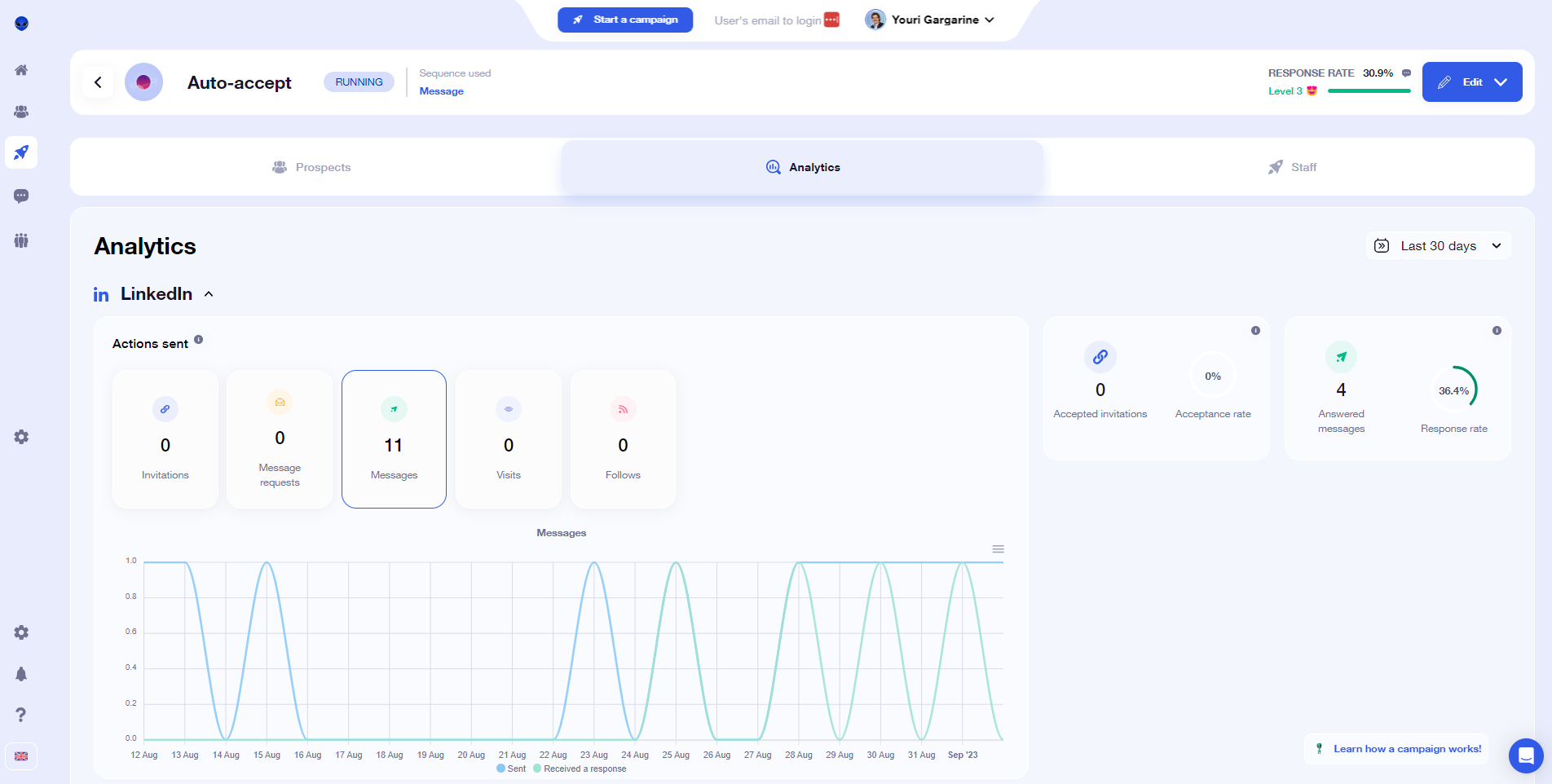 Warning!🚨 Sending invitations without any commonality with your niche target reduces your chances of acceptances, i.e.:
0 common relationships,
No common location,
No common experience.
The more pain points you have in common, the more chances you have of success! ✅ On the first campaign, I was targeting "Business Developers", common experiences, in the city of Bordeaux, and my network in Bordeaux was already developed from a few relationships. 💯
In the second case, the objective of the campaign was to target "Business Developer" professional profiles as well, but this time without common relationships, etc. on Toulouse, which explains this bad idea and the results I had. 🤔
See what happened there!?
Segmentation by city can also be a point of personalization for your messages. And the more personalized your messages are, the more likely you'll get a response. 🍀 The right answer is PERSONALIZATION! 🏹  
City-based targeting option, a personalization element for your messages!
So, segmentation by city is an effective way to personalize your message: 🗣️
👉 One might think that this LinkedIn filter is useless or not important, yet the city is a criterion not to be neglected to optimize your acceptance rate and also your response rate:
They have several options for targeting through personalization, such as by age range, years of experience and so on. However, city is one personalization element that can greatly increase your response rate. 📈 Our segmented campaign with 3 personalization tags averaged 30.8% response rate for 864 messages. 👏
For the personalization variables, we used these demographic targeting:
The job function,
The company name,
City.
To find your profiles, nothing could be easier, just use LinkedIn or Sales Navigator filters. 🔎 For example, you can perform a search like this on LinkedIn:
"Business Developer" AND "Paris".
The results you get will match your LinkedIn search, and so you can customize your messages with these variables. 👌 For our study, 🤓 we used this message:
Next, let's define the best practices for targeting a qualified lead audience on LinkedIn. Follow me! 🏃  
What is LinkedIn Targeting?
How to use a campaign manager to find good profile targets?
One process to avoid is trying to target a different audience with a message that has little to no personalization! 😬
For this example, we did another campaign in Waalaxy that targeted the "Business Development" sector in France and got only 8.6% response rate for 890 messages. 👎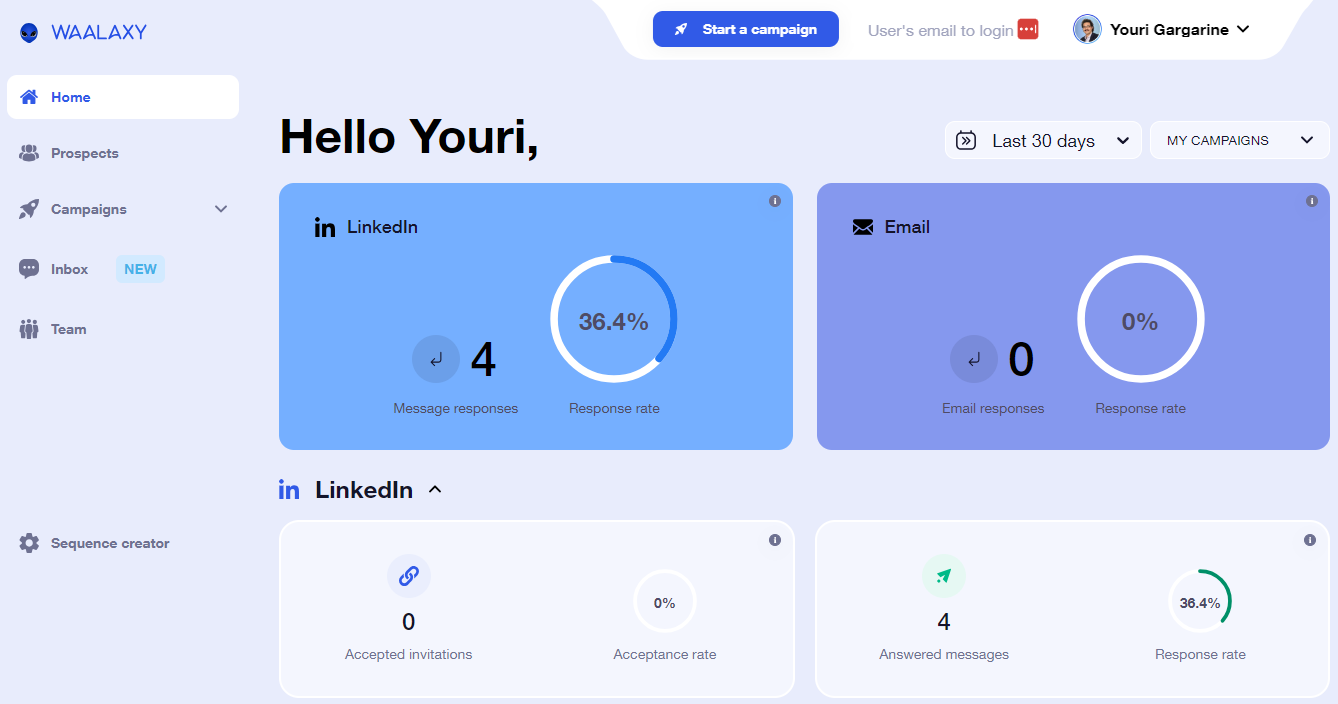 As our target is broader (sales, acquisition, digital marketing…), we can't customize the connection message by job title. 🙊
By targeting, all of France, we also don't have personalization on the city. 🏢 So we wrote this message:
Pst! 🤫 Feel free to use these messages as inspiration for creating prospecting campaigns.
However, avoid copying and pasting them as is, it's best to put your own personal touch on them. 🦄  
How to target specific companies for targeting on LinkedIn?
Can you segment your relationships by company/industry?
Of course, you can! 🤩 There are several targeting strategies, and segmenting by company or primary industry is one of the best targeting criteria you can implement. Here's a statistical study we did for B2B prospecting, to give you an idea of the targeting options you have! 🙌
Looking for a little hack? 😜 You're in luck! We have several articles on Growth hacking.
Essentially, you can find the profiles that you are seeking, based on a list of companies. 👇 The trick looks easy on paper, but in reality, you gotta know how to outwit the system, as the feature is not native on LinkedIn.
On LinkedIn Sales Navigator, you can prospect and identify user profiles, or identify company pages in your search, but you can't put the two together.
However, there is a trick that can be done in two steps to allow you to target company profiles on LinkedIn. 😉  
How do I combine the two searches on LinkedIn?
On Sales Navigator, filter a search by accounts and add the necessary filters: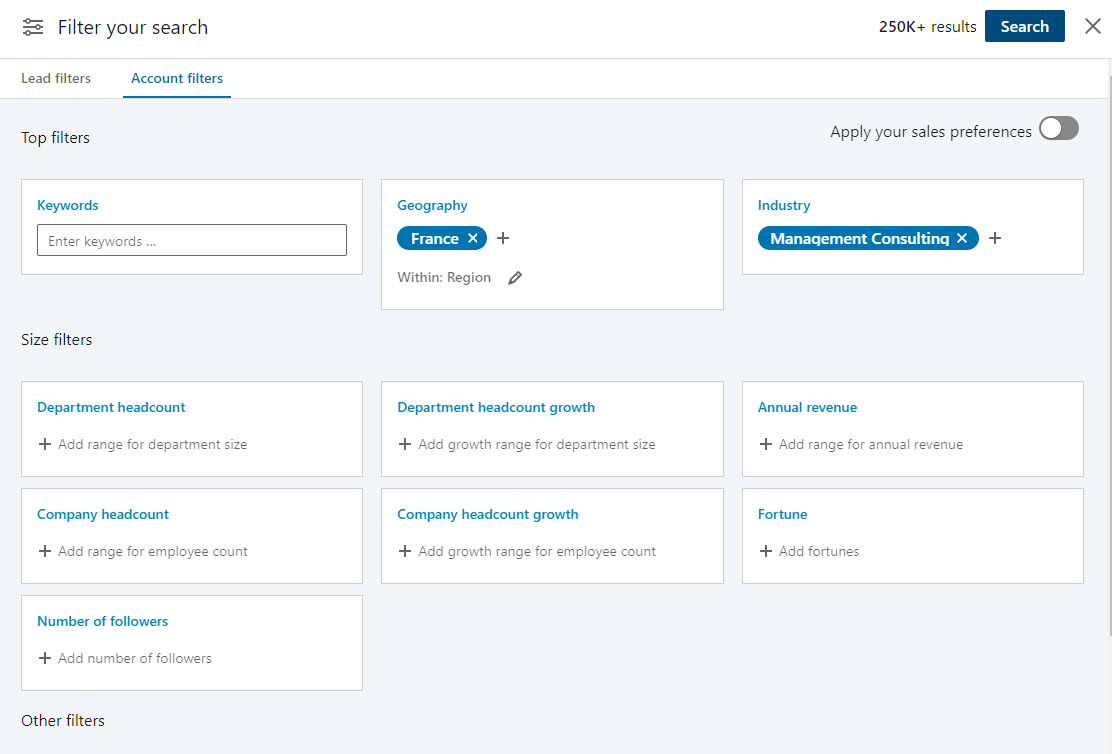 2. Now start the search. Then click on "Select all" and finally, "Save to list".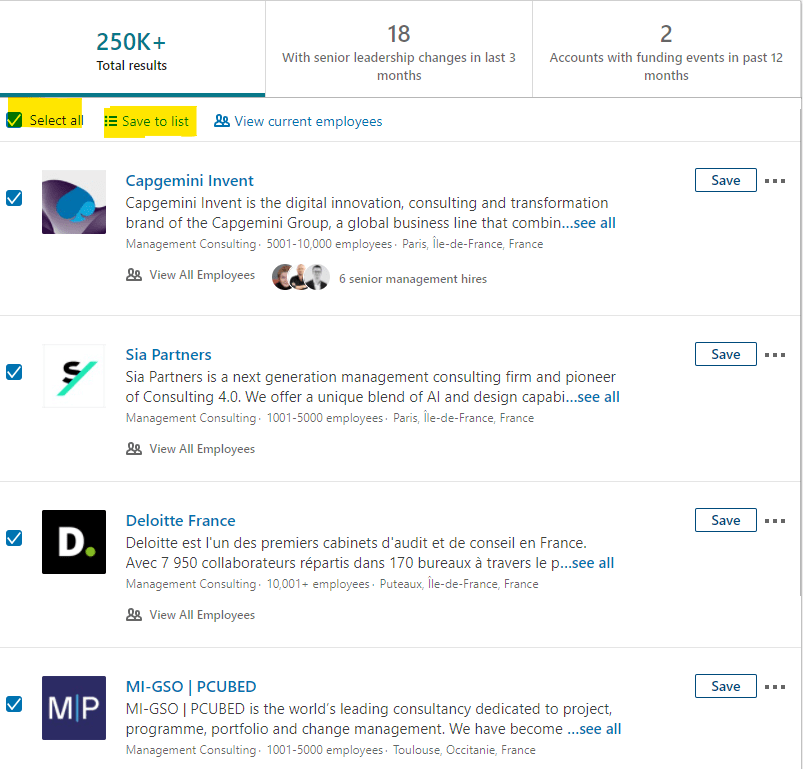 3. Give the list a name: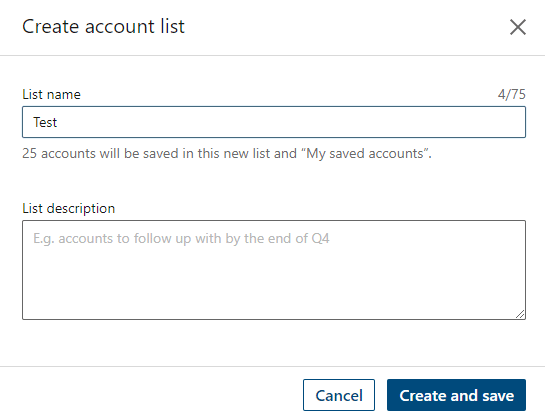 4. Ta-dah! You get a list of qualified profiles based on the companies you have targeted. Repeat these steps for each page.
5. Now open a new filtered search. This time by "Lead results". Then, in "Custom List" add the list you just created! 👏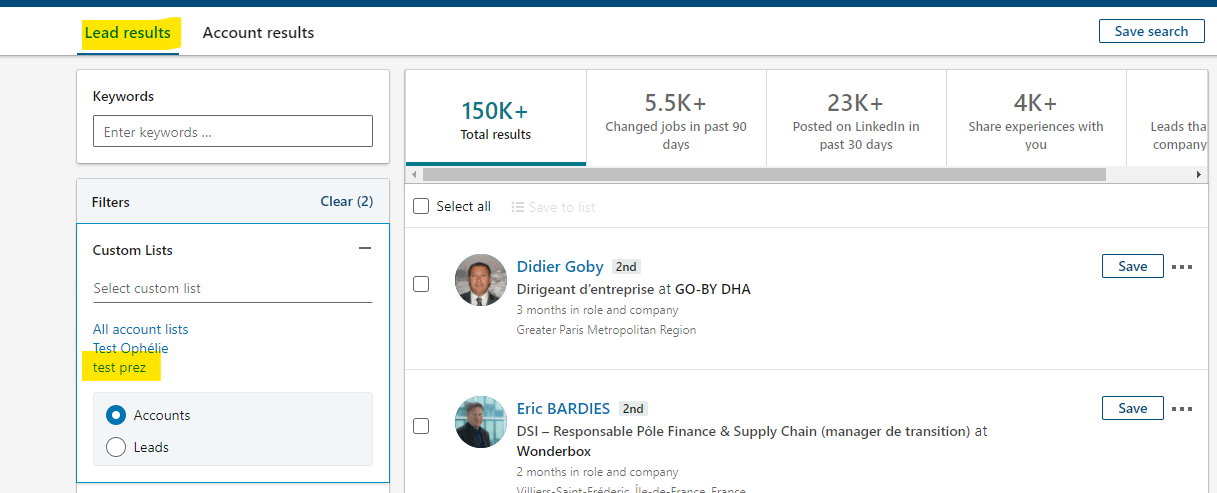 6. Add the filters that you want: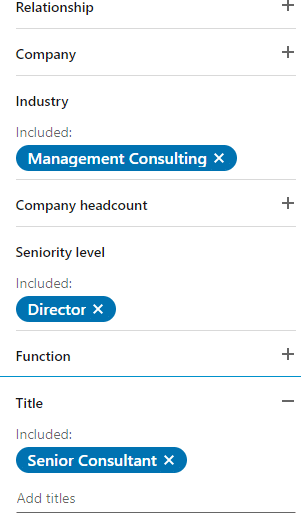 7. That's it! The results that appear will only be people related to the targeted companies: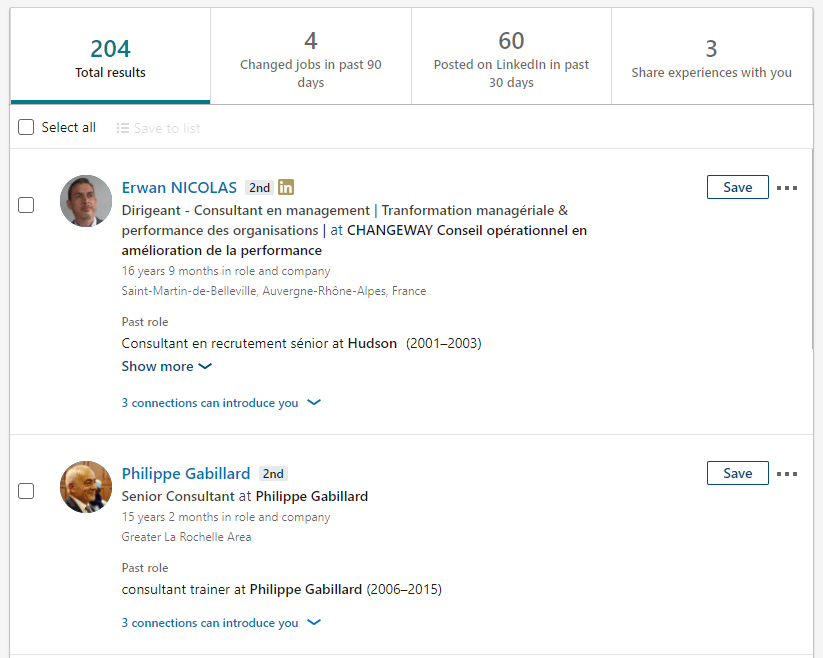 PS:💡 Don't have a LinkedIn Sales Navigator account yet? Test it for free for 1 month. However, for those who don't want to spend any money on LinkedIn, but have a Waalaxy account, we have a hack that allows you to use LinkedIn Sales Navigator for free. 😜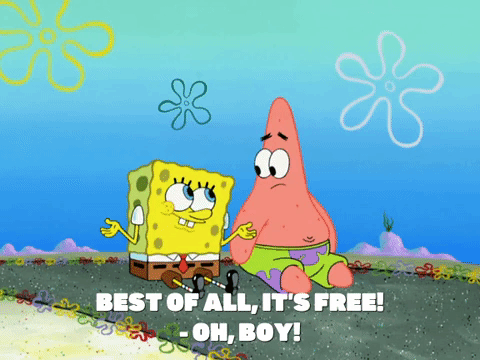 With Waalaxy, it's never been easier to find new prospects. 😏 Keep reading this tutorial to find new and clever ways to define your audience on LinkedIn. ⏬  
How to use Waalaxy's filters to define criteria in a similar LinkedIn audience?
Waalaxy has a location filter that can help you sort your prospects according to your network development or message personalization strategy. 🧲

Waalaxy filters are based on data retrieved from the LinkedIn page, but are more accurate. 🧐 Because when you do a LinkedIn search with a location filter like "Paris", you can get better results from:
Paris (mostly),
Commune around Paris,
And also profiles from all over France (Error in LinkedIn search results).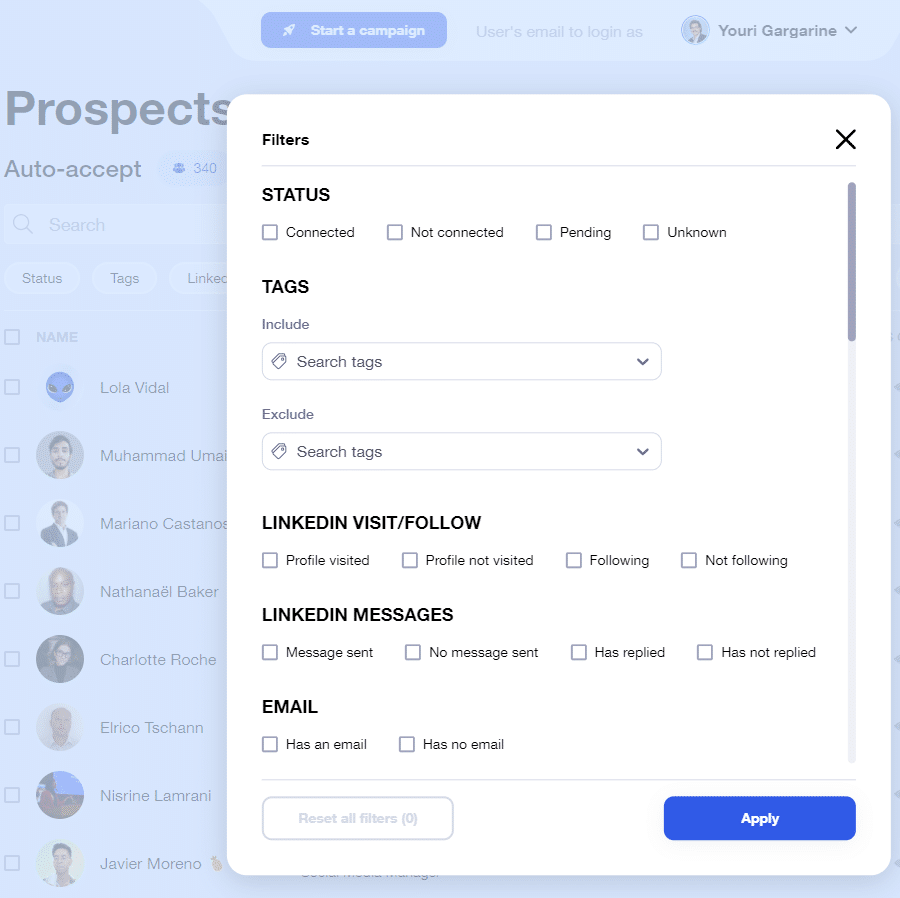 With Waalaxy CRM if you apply the "Paris" filter, you will find all the people who mention "Paris" in their location, 🗼 so you will find:
"Paris",
"Greater Paris Metropolitan Region",
"Paris and suburbs".
So for the LinkedIn location filter (as for other filters), we recommend you to re-segment your lists in Waalaxy to get quality leads! 💎  
Conclusion Guide: What is LinkedIn Targeting? Best Practices
To conclude, there's no such thing as a photo! 📸 Segmentation allows you to get more than 20% higher response rates, therefore more conversions.
Here's a recap of the process to follow in 3 simple steps, to have a B2B marketing strategy with a twist. 🍸 ⇒ Define your target:
Job title,
Geographic (metropolitan area),
Sector of activity.
⇒ Filter your search (with Sales Navigator if possible, as it is more accurate):
"Job title",
Location,
Age range (among others).
⇒ Customize your messages:
Name of the city.
Company name.
I hope these tips help you do a better job of targeting on LinkedIn, and thus reach a relevant audience. Now it's your turn to do it! 🎲  
FAQ / See More: What is LinkedIn Targeting?
How effective are LinkedIn Targeted Ads? These are the 3 types of targeting that work!
There are several targeting options you can use to advertise on LinkedIn, such as:
Location, as explained above, 👆

Target market

attributes such as company, career path, education, demographics, interests, and common characteristics.

Customized audiences that you have created using "Matched Audiences".
In addition, there are 4 types of LinkedIn Ads that you could use:
Sponsored messaging,
Text ads,
Dynamic ads,
Sponsored content.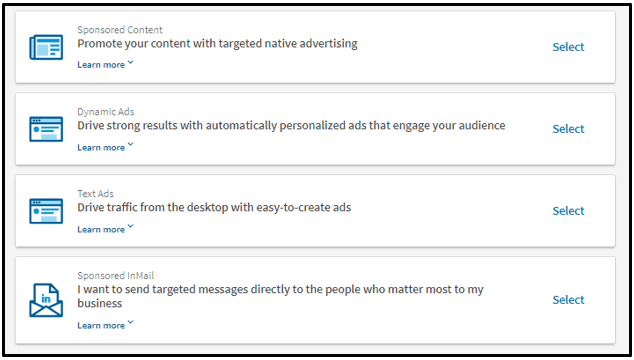 Can LinkedIn Sponsored content InMail be targeted accurately?
One of the most essential services on LinkedIn for marketers and salespeople is the InMail messaging service. 📩 This is simply promotional communications, via LinkedIn Ads, that you can send to demographically targeted LinkedIn members. 🪐
InMails or "Message Ads" can help you connect with industry experts and generate new B2B leads. 🥸
On the other hand, we don't recommend using them, as they include the caption "sponsored content" at the top of the message, and this immediately depersonalizes the approach. 😑
However, if you want to use them anyway, 😬 here's a video that will show you the best targeting parameters:
How does LinkedIn Ad targeting work? How much does the target market cost?
Advertising campaigns on LinkedIn are often very expensive, you can understand better how bidding "pricing" works for LinkedIn Ads, in this article! 👈
Nevertheless, with Waalaxy you can launch free campaigns on LinkedIn, to take your prospecting strategy to the next level and save your daily budget. 💥
Don't wait any longer and test it for yourself! 👇
Try Waalaxy Now 👩‍🚀
I'm sure that thanks to this article, you'll have a better idea of What is LinkedIn targeting. So your competitors need to watch out, 🚀 after you implement all these tips proven by our business development experts. 🤑