Having trouble understanding the abbreviations of the B2B genre? Today, this term will have no secret 🤫 for you. Let's go! Here are the different topics we're going to cover today:
The definition of BtoB.
Its advantages.
The challenges of B2B.
BtoB marketing strategies.
The trends.
Case studies.
B2b: The definition
To begin with, before we know why and how it is used 🤔 we need to know what it means. B2b is an acronym for "Business-to-business" or "business to business" in French. It refers to a form of business where companies provide products or services to other companies rather than the general public. It can also be called "business-to-business".
Therefore, this form of business allows companies to procure raw materials, equipment and services that they need to carry out their activities. These B2B transactions can be conducted online or offline and often involve complex negotiations, large volumes and long-term contracts.
The advantages of B2b
As you can imagine, BtoB has many benefits for companies looking to expand their business operations. Here are some of the benefits that companies can gain by using B2B strategies: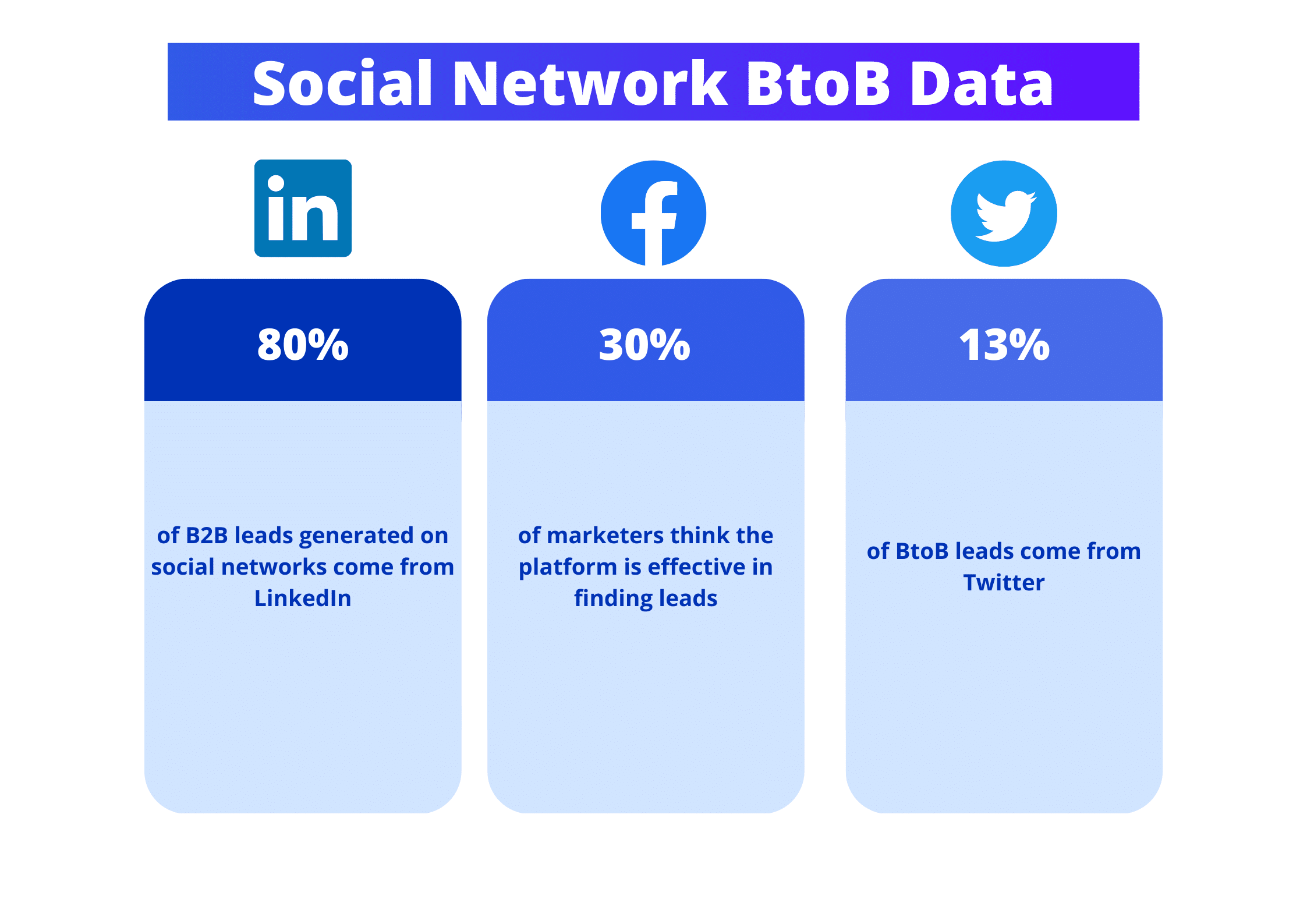 Higher sales. This is not insignificant since you will often sell higher volumes in B2B as opposed to B2C.
A long-lasting business relationship 🤝. Indeed, btob transactions are often based on long-term contracts and require lasting commercial 💓 relationships to succeed.
Higher profit margins. It is known that generally, these transactions have higher profit margins unlike B2C.
Recurring sales. This is because once you have signed 🖊️ a contract, you can renew your products or services with the partner company.
Growth opportunities. Thanks to your partners, you will have the opportunity to expand your business activities 💰 and reach new markets.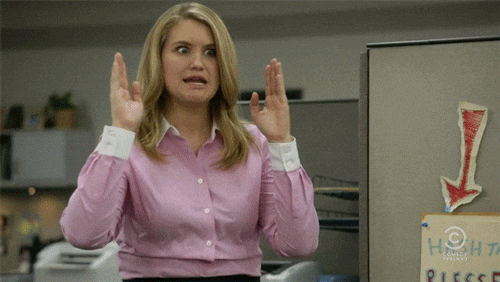 Better market knowledge. This is perfectly normal since companies tend to have a deeper knowledge because of their relationships with other companies.
What are the challenges of B2B?
B2B can present unique challenges for companies looking to grow their business. Sales often involve longer sales cycles due to the more complex buying decision process 🧠. These can be overcome by developing strong relationships 🪢 with potential customers and implementing personalized offers.
Keep in mind that B2B companies often sell complex products and/or services that require specific expertise and experience. You can overcome this challenge by investing in training your staff to improve your expertise and ability to meet your customers' needs.
When doing B2B, you often operate in very competitive markets💪 and you can overcome this challenge by focusing on differentiating your offerings and providing unique benefits to your leads.
The different B2B marketing strategies
BtoB companies have many marketing strategies at their disposal to reach their target audience 🎯. We're going to talk about the ones that are most common.
Content marketing
This type of marketing involves creating and sharing relevant and useful content for potential customers.
Businesses can use this strategy to educate their target audience, build credibility, and attract new customers. One platform that lends itself extremely well to this if you want to get into content marketing is LinkedIn. We dedicated an article on how to become a must-read on LinkedIn with a content strategy that you can check out 😁.
So you'll have understood, the goal is to attract, retain and engage the attention of prospects and customers while building your brand awareness by establishing a trusting relationship with your audience. You can use blog posts, videos 📹 webinars, infographics or even white papers. And you will both improve your visibility 👀 and build your brand authority.
Search Engine Optimization or SEO
Search Engine Optimization or SEO (for Search Engine Optimization) is the set of techniques used to optimize a website so that it ranks higher in organic search results. The goal is to attract organic and qualified traffic to a website, by improving its visibility 👀 on search engines (Google, Bing).
SEO will help you to improve your visibility according to the keywords you will target, gain leads and of course increase your sales.
E-mail marketing
Far from being obsolete, e-mail is a fantastic tool when doing BtoB marketing. The principle is simple: send promotional and informative emails to a list of contacts. You can use this strategy to communicate with your current customers (but also your future customers) to keep them engaged 💍 with your brand.
Paid advertising
You can either use Google AdWords or else use advertising on social networks. As you probably know, social networks have become an important part of our everyday lives and to make the most of it, you can use these tools to your advantage ✅.
It is interesting to use its tools since you will be able to reach your targets based on their behavior. Of course, you will have this information by setting up a persona (which is building 🔨 the portrait of your ideal customer). This will allow you to generate qualified leads, increase your brand awareness but also :
Reach a specific target audience. Thanks to the targeting options of paid advertising, you have the possibility to enter traits of your persona to reach targets potentially interested in your brand.
Measure your ROI 👑 (return on investment). Unlike traditional forms of advertising, paid advertising allows you to easily measure ROI. You're going to be able to track the performance of your ad campaigns in real time and make adjustments to improve your results. You can do this with Analytics in particular.
Event-based marketing
As the name suggests, event marketing involves participating in events such as trade shows, conferences and seminars. Companies can use this strategy to meet potential customers face-to-face, build business relationships and present their products or services.
How to implement a B2b marketing strategy?
Well now that we have seen the different types of BtoB marketing, we should look at how to implement it. This implementation involves understanding the different needs and frustrations that inhabit your target 🎯. You will then develop offers that match and meet those needs and communicate effectively with that audience to get their attention and convert them into customers.
Shall we get this down?
⭐ Step two: What is your value proposition? Determine what differentiates your company from your competitors and how you can help your customers achieve their business goals.✍🏻 Step Three: Content Strategy. Develop it to engage your target audience 🎯. Create useful, informative and interesting content that meets the needs of your audience… Your priority? Solving their problems.
📣 Step four: Use the right communication channels. On a BtoB target, we think of LinkedIn, but don't hesitate to identify other platforms that your targets are likely to use.
🤝🏻 Step 5: Build trusting relationships. Directly related to the fourth step. Communicate with your customers, they are especially demanding in B2B. Make sure you respond quickly to all your customers' requests and concerns.
📉 Step six (and the last one): Track your results, do some monitoring. There are many ways to do this and tools like Analytics (you can even find templates) will help you in your task. If you have specific needs, don't hesitate to call on developers who can make you a dashboard with the elements you need.
B2B trends
The world of the B2B market is constantly changing. It is therefore important for companies to stay on top of trends to remain competitive. What we've seen in the last few years is:
The growing use of social media. Social networks are more and more used by companies. This is in order to connect with their audience and establish their credibility online. You can use LinkedIn, Twitter, Facebook but if your targets are on other platforms, use them. This will allow you to promote your brand, distribute content and engage your target audience.
Marketing automation. In B2B, you've heard that there's a high volume of tasks to be done. Marketing automation tools are becoming more and more popular. We can automate certain tasks and accelerate marketing processes. There are all kinds of them:
Personalization. We've been seeing this big trend for a while and it's something that works. Companies are looking for personalized business relationships. You can do this by using data about your customers to personalize your communication based on their needs but also their preferences. Make sure you put time into thecustomer experience.
The emotional factor. B2b customers no longer make their purchasing decisions based solely on rational factors such as product features or price. They are also looking to engage emotionally 💗 with the brands and companies they do business with.
B2B Case Study
In order for you to properly integrate the concepts we talked about before, we wanted to give you an example on a company that brilliantly succeeds in its BtoB marketing strategy. We will talk about General Electric.
General Electric's BtoB marketing strategy
GE has implemented a content marketing strategy to provide useful and relevant information to its potential customers.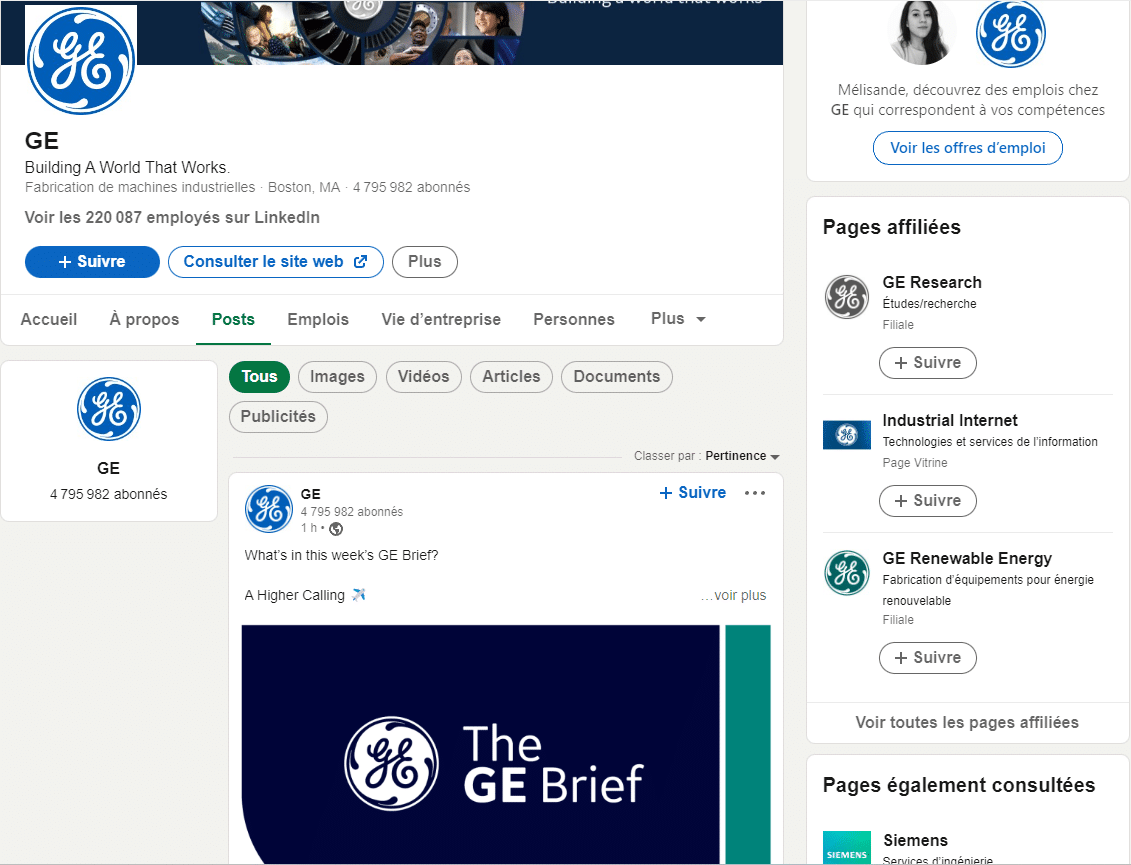 The latter regularly creates blog posts, white papers, videos 📹 as well as infographics. Of course, she also posts very often on LinkedIn. What she did next was to improve her search marketing. We're talking about a search marketing (SEO) strategy to make sure its website appears at the top of relevant search results for businesses.
General Electric regularly optimizes its website by targeting 🎯 its strategic keywords. Maybe you don't know this, but General Electric regularly hosts events to engage its customers 🤝 and keep them informed of the latest industry trends and innovation. Finally, GE makes sure to use a personalized approach to communicate with businesses. It collects data on its potential customers and personalizes its communications based on their specific profile and interests.
This B2B marketing strategy benefits General Electric as it has yielded remarkable results 🏅. It has improved brand awareness and GE's credibility in its field. This strategy has allowed GE to connect with its customers and strengthen the relationship with them.
Conclusion
And we are almost at the end of our article. To keep everything fresh in your minds, here's a recap of what we saw:
The definition of B2B.
Its advantages.
The challenges facing BtoB.
BtoB marketing strategies.
The trends.
Case studies.
And we'll end with the fact that developing a BtoB marketing strategy is an excellent way to increase your visibility and credibility in the market.
Faq of the article
A few more notions to keep in mind about BtoB.
The differences between BtoB and BtoC
BtoC or Business-to-consumer is a different sales model than BtoB. The main difference between these two models lies in the sales target. B2C companies sell directly to end consumers, while Btob companies sell to businesses. The buying behaviors are also different. B2C consumers tend to buy based on their personal preferences such as:
In contrast, B2B companies make purchasing decisions based on budget, operational efficiency and profitability. There, you now know everything about B2B.