"B2b SaaS" can be a rather confusing term in today's business jargon… We use these words on a regular basis when discussing online businesses and their marketing strategies. In fact, at Waalaxy, we use the term "SaaS" daily! 🤭 But, What is it? In short, B2B SaaS means "Business-to-Business Software as a Service".
What is B2b SaaS? Definition Here!
B2b SaaS are cloud-based software for online businesses, ⛅ that usually work by selling different subscription plans. The primary goal of B2B SaaS is to help businesses solve their "pain points" and make them become more efficient!
The most common types of B2b SaaS solutions include: 👇
Software for project management.
Collaboration software for teams.
Software for invoicing and payroll.
Tools for inventory and logistics management.
CRM and digital marketing software.
Instead of installing these software products on your PC 💻 (like with the Microsoft Office Suite), you pay a monthly or annual subscription fee to use these products online, via their website or an app!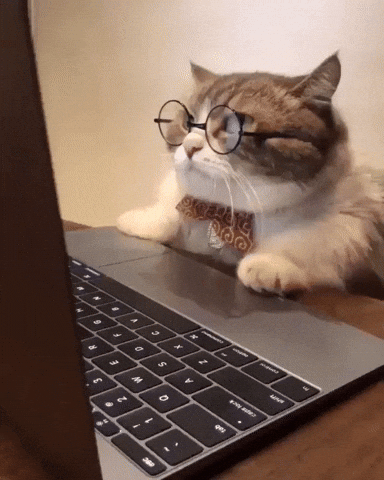 20 Examples of B2b SaaS Software:
To provide you with a better understanding of B2B SaaS products, here is a list of the most successful SaaS companies based on user reviews, web sources, and social networks. Let's have a look at the top 20 B2B SaaS companies around the world, and what makes them stand out. ✨
By the way, we should explain that this list is not an official ranking or doesn't have any specific order. 👀
1. Google G-Suite
Google is without a doubt one of the most well-known SaaS systems, providing its customers with a wide range of services such as document creation, advertising, website analytics, spreadsheets, email, file storage, and time management via its calendar application. 🎯
This massive SaaS corporation has 137 products focusing on Internet-related services, the majority of which are free to access with a Google account.
On the other hand, private companies, frequently upgrade their accounts and pay a price to have access to extra features such as 24/7 customer support or unlimited cloud storage.
2. Shopify
Shopify is one of the greatest e-commerce content management systems and online e-store builders, offering sales, hosting, a shopping cart, and a storefront to anybody who wants to set up, run, and manage an online store. 🏪
Shopify costs include different subscription plans, like any SaaS product, which allows merchants to select the best plan for their business at the moment.
Many entrepreneurs and small business owners have used Shopify to make their online businesses go global. 🌎 The tool has an advantage over others due to its enhanced convenience, customization features, affordability, and customer support. Also, its effective affiliate marketing program is one of the reasons of its rapid growth.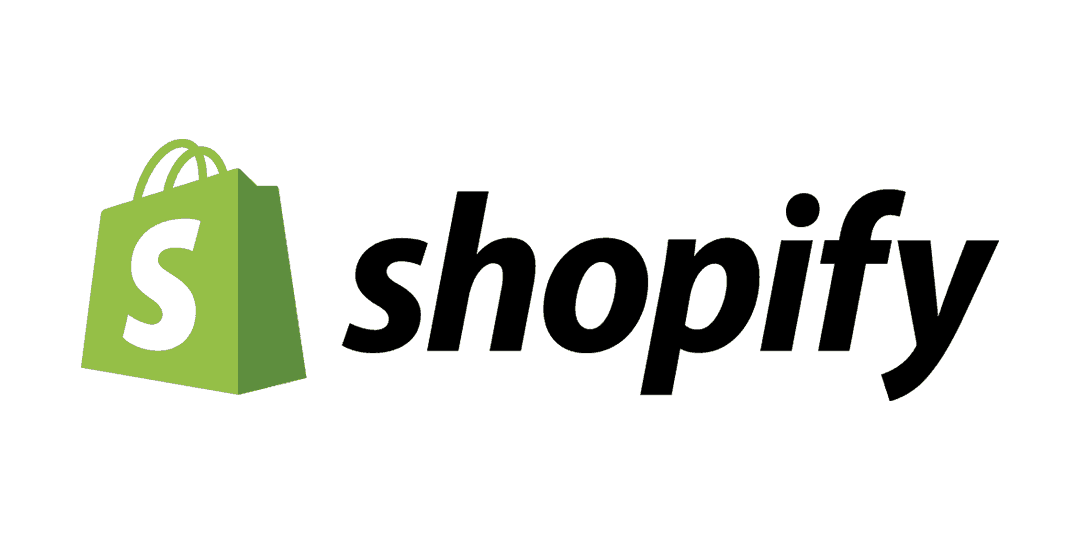 3. BigCommerce
BigCommerce is another well-known open B2C and B2B SaaS ecommerce platform for mid-market and business brands.
The BigCommerce platform provides business-to-business and business-to-consumer choices, as well as access to various catalogs and pricing lists based on client demands. As a consequence, you may have a single system that handles both B2B and B2C transactions. 🪙
BigCommerce is similar to Shopify, and it provides an all-in-one solution for inventory management, order processing, payments, and fulfillment.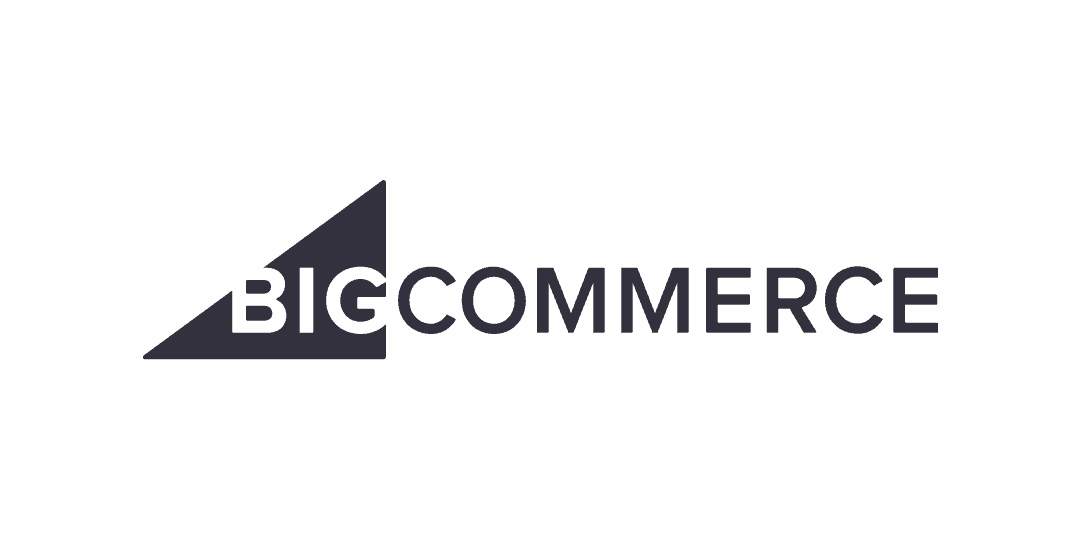 4. Slack
Slack is a well-known service used as a business communication and chat application, including features such as video conferencing, AI bots, and instant messaging. 🤖
Using this communication platform for your company allows each employee to have instant access to corporate information.
Slack's freemium approach provides value right away by addressing certain critical communication issues for your teams. Furthermore, teams may obtain more value and access to more sophisticated features by upgrading to the premium plan.
5. Mailchimp
Mailchimp is a great email marketing solution for sending newsletters, managing mailing lists, and sending email campaigns. 📧
Businesses may use this software to develop automated marketing campaigns, send transactional emails and regular newsletters, and segment their client email lists for more refined marketing efforts. 🐒
Email marketing has become a popular strategy among marketing experts. Mailchimp may be used to design compelling emails, run automated email campaigns, and track campaign results.
They have also lately moved beyond email to become a full-on marketing platform.

6. AppSumo
AppSumo is a marketplace software that offers private/limited deals, where businesses can exhibit their products and attract people to test out their solutions using "hard discounts" or Lifetime Deals, for example. As a matter of fact, at Waalaxy, we used this platform when we launched our new Waalaxy paying plans! 🤩
7. Salesforce
Salesforce is one of the oldest B2B SaaS platforms, it promises to be the greatest all-in-one platform for sales, marketing, customer support, and other functions. Its most popular tool is the CRM, which consumers like due of its customizability. ⚡
It also boasts one of the most extensive ecosystems in the SaaS industry, with 58 cloud-computing products and has excelled in providing solutions for CRM, Marketing Automation, Help Desk, Email Marketing, and Business Instant Messaging.
8. HubSpot
HubSpot is a cloud-based inbound marketing and sales software that assists firms with lead generation, customer relationship management, and prospect nurturing.
Companies of various sizes use it to grow their consumer database, convert prospects to clients, and manage marketing campaigns.
Businesses may also improve their online analytics, content management, and SEO with HubSpot's sophisticated solutions.
9. Atlassian
If you haven't heard of Atlassian, I'm sure you've heard of Jira and Trello. 👂 These are just a few of the tools Atlassian has available. It is well-known for creating SaaS tools for project management and software teams, and it now has over 4000 apps, which is simply huge!
10. Ahrefs
Ahrefs correctly advertises itself as an all-in-one SEO toolkit. It provides 5 various tools for your content team, ranging from studying content ideas and locating linking chances to investigating different keywords. 🗝️ Ahrefs has secured large clients such as Netflix, Facebook, Shopify, and many more, making it one of the most reputable companies in the SEO industry.
11. SEMrush
SEMrush is like Ahrefs because it offers SEO and site monitoring tools. They also include platform-specific functions, such as assessing the quality of your content marketing. They use the "customer success equals our success" attitude and develop content such as webinars and blog articles on a regular basis to teach their subscribers how to get the most out of their resources. 🤓
It all comes down to consistently providing more added value and keeping their members interested.
12. DocuSign
DocuSign's goal is to help you spend less time concluding agreements. You may use the tool to communicate, sign, and manage digital deals. 80% of deals are finalized in a single day, according to their official website. 📋 DocuSign is an electronic signing startup and has around 148,000 business and commercial customers across 180 countries as of 2022.
By automating their partner program and enabling DocuSign distribution via a network catalog, the firm now has the opportunity to reach any consumer within its target market. Regardless of where they are in the world or what sector they are in.
13. Dropbox
Dropbox is another well-known cloud storage service that businesses may use to store data and retrieve them as required across many devices.
You may share files with others, whether privately or professionally, by using Dropbox links. The solution is ideal for business workers who want to keep their data secure while also having access to it from anywhere. 🔗
14. Zendesk
Zendesk calls itself the "Champion of customer service". 💪 It assists organizations with sales, customer engagement, and support operations by providing an online helpdesk solution. Also, it enables you to provide a more personalized experience for your consumers by making it simple for them to seek assistance.
They also have an advanced analytics system in place to assist business owners in visualizing patterns, detecting the impact of various organizational changes, and understanding where consumers are having the greatest problems.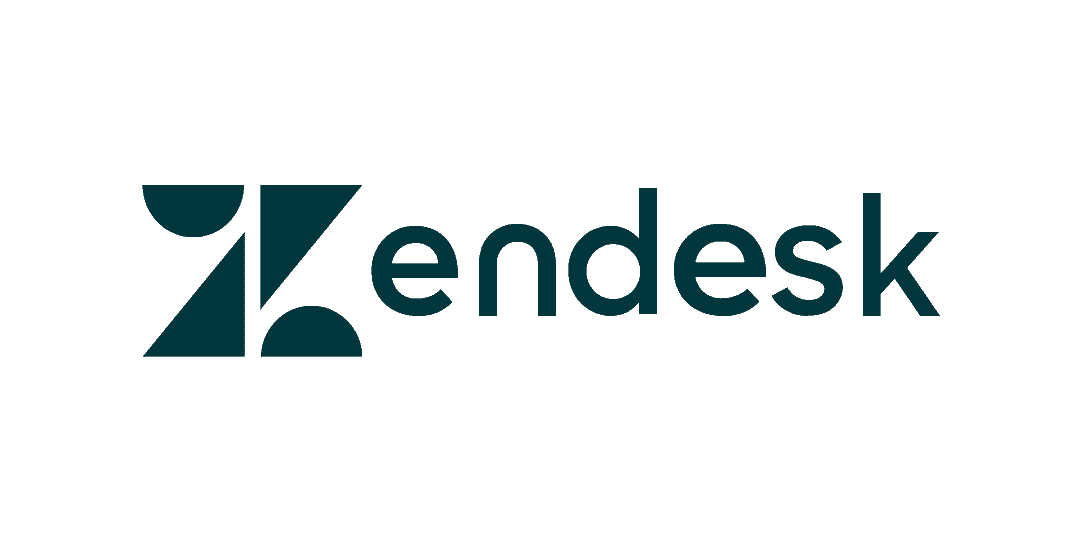 15. SurveyMonkey
SurveyMonkey is one of the most popular internet customer feedback platforms, offering web-based surveys to businesses of all sizes. 🐵 For example, you may use the survey to evaluate and depict data when determining your Net Promoter Score, customer experience, and trend tracking in customer loyalty programs.
This solution includes features such as Survey Creation, Online Form Builder, Enterprise Feedback Management and Market Research Services.
16. Microsoft Office Suite
Microsoft Office is one of the world's top software firms, it has occupied a dominant position for more than 20 years and also provides cloud services to its clients.
Over 100 B2B solutions are available from the firm, including computer software, online chat, video conferencing, and file management. ⌨️ Office 365, Exchange and Azure are examples of such technologies, which may be used in conjunction with value-added services provided directly or indirectly through partners.
17. Adobe
All businesses are familiar with the name Adobe, today this software has been transferred to the Adobe Creative Cloud. It allows users to create animations for websites, perform real-time content evaluations, and edit movies and images. 📸 Adobe is well-known for its digital media, digital marketing, printing, and publishing software product and service portfolio.
This company owns more than 50 computer software applications (some most used are Adobe Photoshop, Adobe Illustrator, Adobe InDesign, Adobe Dreamweaver, Adobe Photoshop Lightroom). Furthermore, the best aspect about Adobe is that it provides free training to guarantee customers are not overwhelmed by the variety of tools, features, and capabilities available.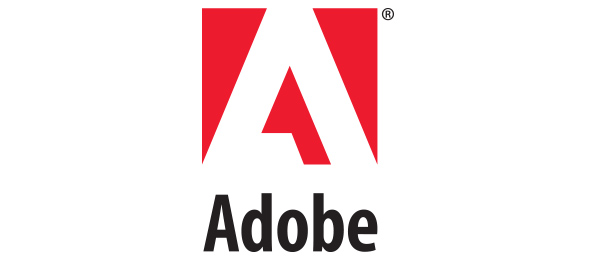 18. Waalaxy CRM
Our Waalaxy CRM tool is a B2B SaaS product, that focuses on multichannel prospecting automation on LinkedIn and via email. 📩
Your company can use the free Waalaxy platform to:
Send up to 100 LinkedIn invites every week (up to 15 per day).
But also 100 messages, 100 visitors, 100 followers, and 100 message requests (with a daily quota of 15 messages).
All Waalaxy + LinkedIn sequences are accessible with our "Freemium plan" (including multistep sequences),
You can also use all additional features, such as lead import, tagging, CSV export, and so on.
We also have different paying subscriptions, find all the info here!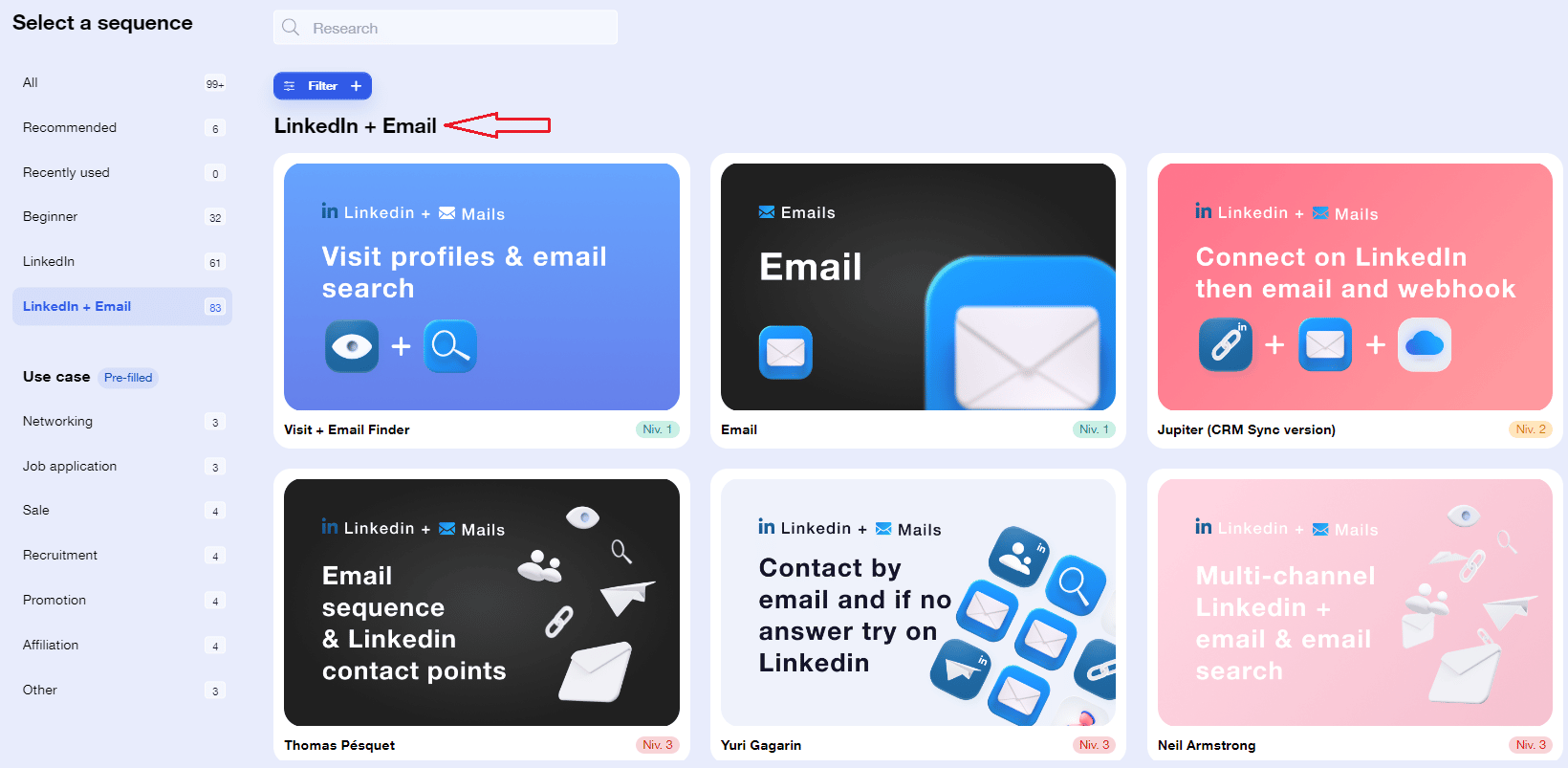 19. Podawaa
Pods are formed by small groups of individuals that get together in a community on LinkedIn, Facebook, or WhatsApp to excite the algorithm by commenting and like other members' posts, for example. 🤖 That's why we created Podawaa because this "social task" got increasingly time-consuming (commenting on 50 posts each day takes some time), so technologies to automate it were born.
Knowing the best practices, like with any other automation tool, pods can be very powerful to increase your audience engagement.

20. Waalaxy Inbox
Last but not least, our latest B2b SaaS tool addition to our automation tools family, is the "Waalaxy Inbox" for LinkedIn. 😍
With the Waalaxy Inbox, you can do automated LinkedIn follow-ups and set-up reminders to answer your private messages.
It makes no difference what industry you're in. As a salesperson, marketer, CEO, Recruiter, or Realtor… you will most likely receive and send a ton of LinkedIn messages every week!
So, by using the Waalaxy Inbox, you can generate automated and personalized messages straight into LinkedIn's inbox.
Want to find out more? 😉 Then visit our website in order to know all the advantages of using our newest tool!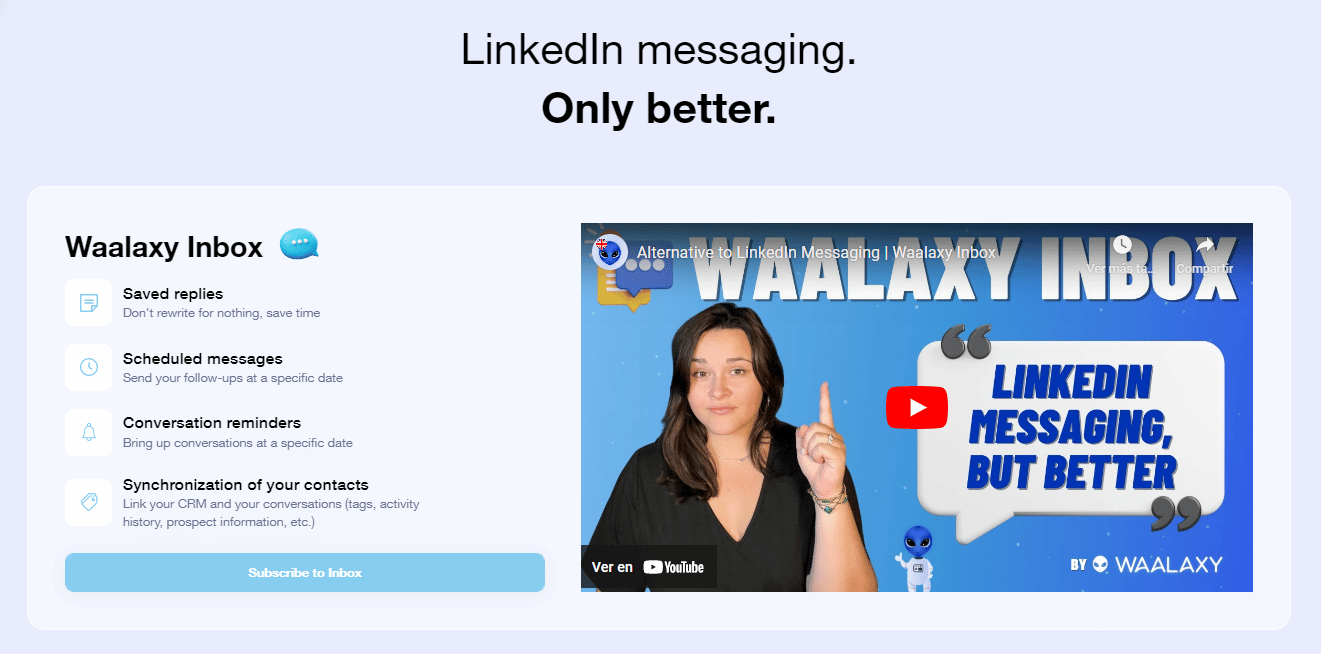 5 Advantages of Using B2b SaaS Products:
The following are some benefits of using B2B SaaS products for your business: 👇
1. Simple Access
In contrast to traditional software, B2B SaaS products do not require tedious installation. They are easily accessible online. 😎 This is ideal for teams who work remotely or across time zones, since the tools can be accessible at any time and on any device, just by accessing to their accounts.
2. Upgrades and New Features
The coolest benefit of B2B SaaS products is that updates and new feature additions can be done quickly. ⌚ There are usually several plans to choose from, and you can quickly upgrade to a better plan if needed. These products also allow new features to go online and to be made available for all users without hassle.
3. Cost-cutting Strategy
These tools are less expensive than the ones that require on-site installation. This is due to the fact that these tools are hosted on cloud-based architectures. ⚙️ This means that when they need to fix an issue or add a new update, they just need to make the modifications, and it is automatically applied across all platforms.
4. Easier Customer Support
Nowadays, businesses don't need to send people over to fix consumer issues anymore. 🤫 Customer difficulties may now be handled in minutes thanks to online solutions like live chat support, quick conference calls, etc. As well as the advantage of having entire products that are cloud-based, which makes it easier to fix, like we explained before.
5. Better Cost Handling
Traditional software usually requires a large upfront payment. In addition, that there might be large maintenance bills throughout the years, and the cost skyrockets. 🚀 B2B SaaS products have fixed costs because they are typically based on monthly, quarterly, or yearly subscription rates. Therefore, this allows companies to better manage their budget and financial resources.
B2b SaaS Techniques: 3 Strategies for Technology Companies!
1. The SEO Strategy for B2b SaaS
For B2B, search engine traffic is a critical lead generating route. This traffic accounts for anything from 50% to 90% of all visitors to most B2B sites. Mostly, Google dominates search traffic, while Bing and Yahoo are also prominent in English-speaking nations.
It is common practice to categorize search traffic as organic (SEO) or advertised (SEA). The first is the most valuable, since your website will be in the index for an extended period of time. 😌 Google and other search engines never reveal the techniques that they use to rank pages, all expert advice is only suggestive.
To increase search traffic, website content must be optimized using a SEO strategy. Pages containing the most relevant material according to the search request are expected to be higher in the search ranking.
2. The Marketing Strategy for B2b SaaS
Marketing is how you communicate about your products and services to your target audience. B2b Marketing tactics are often employed as the market becomes more competitive.
Direct marketing works well for B2B products or services. For example, it makes little sense to advertise on Google if you fix air-conditioners. Instead, it would be better to hire professional salesmen to do prospecting in an office building and offer a free inspection. 🔍
When we talk about B2B SaaS marketing, we're referring to the many B2B marketing strategies that may be used by a SaaS software provider.
3. The Sales Strategy for B2b SaaS
In B2B SaaS, the product or service is delivered via a subscription model. The most common subscriptions are monthly plans, while purchasing an annual plan is fairly usual as well. Some providers allow you to purchase one-time actions, such as converting a file from one format to another, without needing a subscription.
In addition, B2B SaaS systems feature functionality gradation; typically, there are alternatives termed Standard (or Basic), Business, and Premium. It might also be tailored to the client's size, such as a small firm, a professional team, or an organization.
The most common B2B SaaS sales tactic is to provide a free trial period. Typically, the free trial period lasts 30 days. 🤑 The basis of this technique is that a user who installs and tests the program for 30 days usually does not want to delete it if they're satisfied with the tool and, as a result, purchases a paying subscription.
Also, in the B2B sector, there are usually special discounts for signing up to newsletters or other events, as well as heavily discounted deals for Black Friday, for example.
Conclusion: What Does B2b SaaS Mean?
We hope this article helps you understand the fundamentals and the advantages of B2B SaaS, and which companies are leading the way in this sector.
👉 As a reminder, B2b SaaS means "Business to Business Software as a Service".
Each of the B2B SaaS products we've featured will provide users a straightforward experience, as well as a plethora of features and customizable features.
What are your next actions now that you understand why the B2B SaaS sector is booming and how it might help grow your company? 🚀
Don't pass up this wonderful opportunity by disregarding emerging technologies such as automation, software integration, and Big Data.
Learn more of these great customer acquisition channels that may help you enhance your lead generation automation process, increase your market reach, and reach out to new potential customers.
Discover Waalaxy 🪐
Furthermore, pay special attention to the KPIs outlined below, and stay updated on which companies are incorporating B2b dashboards into their services. ⏬
B2b SaaS Metrics: What is a Good Retention Rate for B2b Lead Gen?
If you're a business owner or CEO, you're probably always juggling a series of different metrics—and not all of them are as critical as you would believe. 🤔
In order to build your business and analyze your profitability, you really only need to focus on a few essential SaaS KPIs.
Here are some of the most important SaaS growth indicators to track as part of your KPIs. Measuring these rates is simple and should be included in your organization's broader strategy for increasing performance over time. 👇
Churn vs. Retention Rates:
A very significant measure in B2B SaaS is churn vs retention rates, which tells you how many customers are departing or staying in your company.
The amount of consumers that cancel their subscriptions and stop utilizing a company's services is referred to as the churn rate.
Customer churn rates are critical in the SaaS industry because they represent how successfully a firm keeps its customers over time.
Several steps may be done to reduce churn and increase retention, including focusing on customer loyalty programs, soliciting feedback, and giving incentives.
Customer Lifetime Value (CLV):
Customer Lifetime Value (CLV) is a company's total revenues earned from an average customer over the course of their use of the company's product.
B2B SaaS companies often utilize the CLV to determine whether to keep, expand, or dispose of certain prospects.
A high CLV client is more likely to be maintained and provided extra premium products and services, for example.
Customer Acquisition Cost (CAC):
The overall cost of obtaining a client through marketing and advertising initiatives is referred to as the Customer Acquisition Cost (CAC).
Simply put, CAC is the amount of money your company invests in gaining new customers.
The cost of obtaining a new client is the most important expense for most SaaS companies.
An effective strategy to cut this cost is to direct your resources and efforts toward marketing channels that provide the highest return on ad expenditure (ROAS).
In any case, the more information you have about your prospect, 🧲 the better you will be able to meet their requirements and expectations, and performing satisfaction surveys, for example, are one of the most effective ways to do so.
🥸 There are no good or bad rates, instead you should focus on improving your rates steadily over time!
FAQ of B2b SaaS
What is an Example of a B2b SaaS "Cloud" Business?
An example of a SaaS cloud business, is Waalaxy, of course! 👽
Since it's a Chrome extension, everything is handled by your computer by default. However, there is a significant limitation: you must have a LinkedIn tab open and the extension running on a computer that is powered on (it does not operate on standby).
This is not good for your machine. Not good for the environment. Most significantly, it's not ideal for consistent automated prospecting. A computer that sleeps on a weekend, when you need to transmit messages but are not in the workplace, is not going to be sustainable. So, it was time to summon the Waalaxy cloud. ⛈️
What is the Difference Between IaaS vs PaaS vs B2b SaaS Software?
SaaS is not the only cloud-based model for B2b apps. There are also PaaS "Platform as a Service" and IaaS "Infrastructure as a Service" models, which provide fewer services to clients but greater customization options: 👇
IaaS allows you to host custom-built apps with maximum flexibility while also offering a generic data center for data storage.
PaaS is typically implemented on top of an IaaS platform. It lets you concentrate on app development rather than infrastructure administration.
SaaS provides ready-to-use, out-of-the-box solutions that address a specific business requirement (such as a website or email). The majority of current SaaS platforms are based on IaaS or PaaS platforms.
Because of the growing popularity of IaaS, PaaS, and SaaS, on-premise hosting is becoming less necessary. As companies and technology continue to converge, enterprises that want to stay on the cutting edge must migrate to the cloud. 🌨️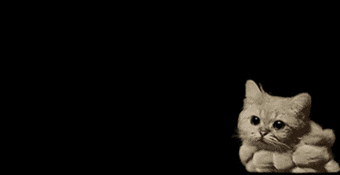 There you have it, now you know the definition and examples of B2b SaaS and what are the benefits of using these products. 💥