Waalaxy cloud, it will change your life. 😋 Having your computer turned on to see your Waalaxy campaigns running is probably one of the most frequently reported frictions on our support. But that was before. Thanks to Waalaxy Cloud, you can now sleep easy: Waalaxy works, even when you sleep 😉
I tell you everything!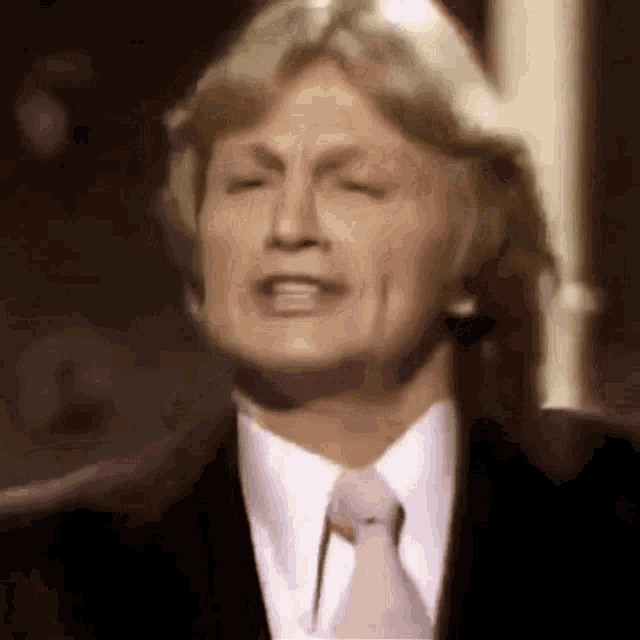 How does Waalaxy work without the Cloud?
Waalaxy is a Chrome extension. By default, everything happens from your computer. Waalaxy bypasses LinkedIn's security, which makes it undetectable, even as a Chrome extension, unlike other tools.
But there is a major problem: you need to have a LinkedIn tab open and the extension active on a turned-on computer (it doesn't work on standby).
Not great for your computer. Not great for the planet. 🌎 And most importantly, not great for reliable prospecting. A computer that goes to sleep on a weekend day when you want to send messages without being in the office. In short, it was time to bring out the cloud.
Cloud Waalaxy: definition and operation
Waalaxy Cloud works by launching your LinkedIn account on a server and connecting Waalaxy, so that your campaigns can run whenever you want, without having your computer on all the time.
When the Cloud option is active, actions on LinkedIn will send following "working hours". ✅

Cloud is a free option on Waalaxy. Once you sign up for this option, it will automatically be activated.
Now, as soon as you turn off your computer or close Chrome, your actions continue to be sent to LinkedIn, without you having to do anything.
It's all simple and transparent to you. It ensures that you reach your quotas every day, even if you have a lot of campaigns going on.
FAQ of the Waalaxy Cloud article
Can I use the Cloud with my team?
The Cloud Waalaxy option is obviously available for the Team. It is an option that is activated for the whole Team. It is not possible to activate the option for only some members. Past promotions apply to the Cloud option. 👋
From which IP are my LinkedIn actions sent?
When you use the Cloud, we will connect your account via an IP in your country, as close to your location as possible. This is fully automatic, so you don't have to worry about it. This aspect guarantees you full transparency with LinkedIn.
Can I disable Waalaxy Cloud?
If you have taken the Cloud option, it is enabled by default. You can, like all our plans, cancel it at any time. It will stop working at the end of the paid period.
On the other hand, for technical stability reasons, it is not possible to activate/deactivate the Cloud as you wish, several times a day. 👊
Do I have to give my LinkedIn password to use the Cloud?
You are not required to provide your LinkedIn credentials for us to operate the Cloud. We can activate it without entering the identifiers but after a while, it disconnects because LinkedIn systematically keeps the associated IP address. So you're going to need your credentials at some point in the process. 🤗
These credentials are stored in an encrypted and completely secure manner. They will allow us to reconnect you automatically (and thus guarantee a 24/24 operation).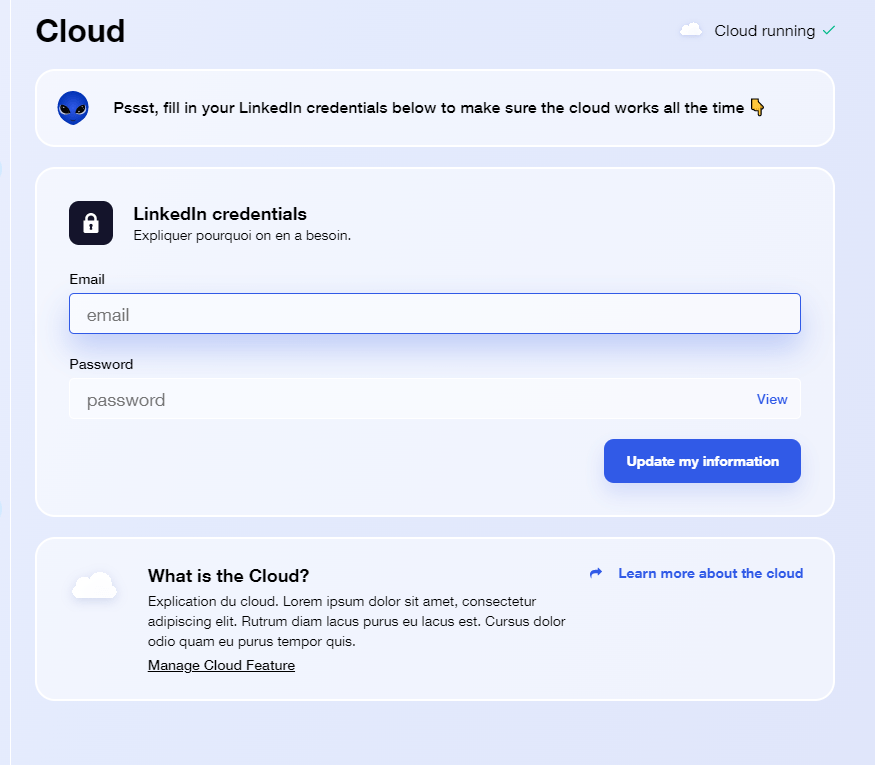 Is there any risk in using the Cloud for my LinkedIn account?
There is no risk in using the Waalaxy Cloud. IP address management is completely transparent and guarantees you to stay under the radar.