You want to create a new account in LinkedIn, because yours no longer suits you or has been restricted.
In this article you will not only discover how to create a new account on the network, but also how to avoid being banned, especially if you use an automation tool like Waalaxy.
Watch The Demo 🪐
In this tutorial, you'll also find out how to optimize your professional account, build a LinkedIn profile that turns your leads into customers, and use automation tools safely. 😁
Let's do this.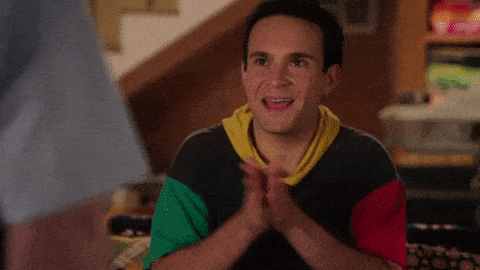 Create a new account in LinkedIn
It's pretty simple to create a profile on LinkedIn. It's free, and only takes a few clicks. Step 1: Go to LinkedIn, and click on sign up. Fill in all the information about yourself. Put a valid email address. You will need it when LinkedIn sends you a validation request for the checking-account. Without it you will not be able to access your LinkedIn page.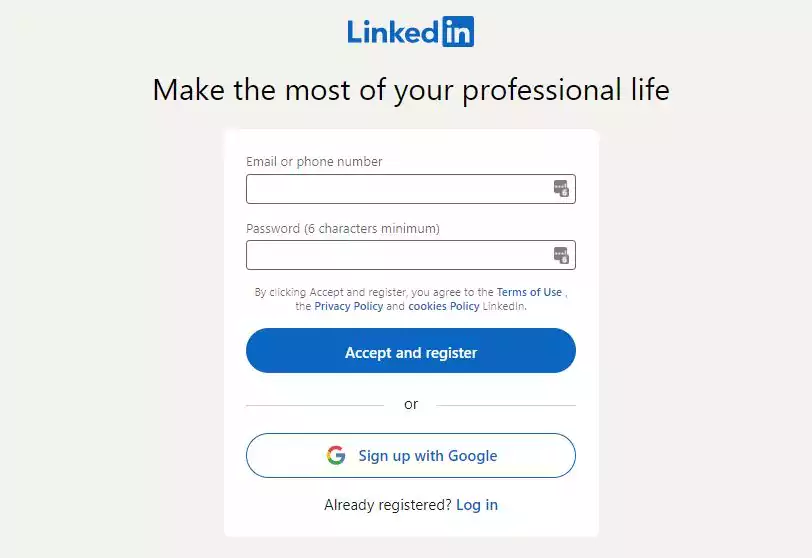 Step 2: Fill in your information. It's easy, you just have to follow what LinkedIn asks you (job, company or training school.).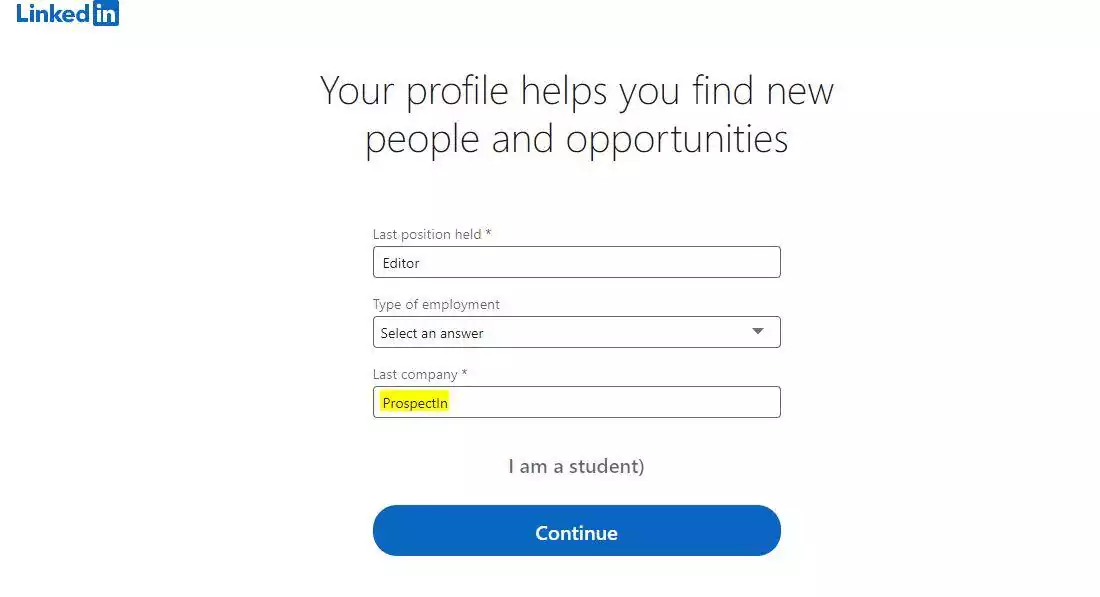 Step 3: Find your contacts. This step is crucial for growing your network, and not only that… read on to learn how to never get banned from LinkedIn again! 🔥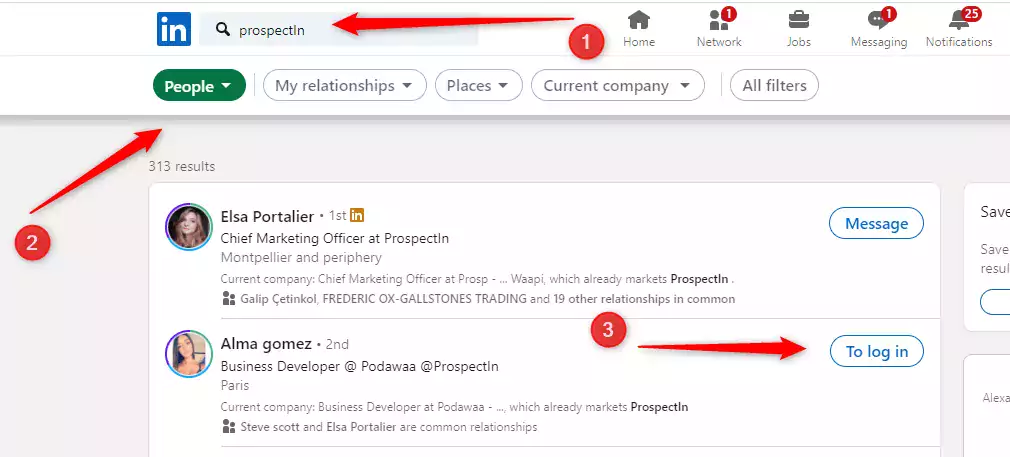 Next, you'll need to set up your profile and fill in all the parts (your summary space, selection, skills…).
Make a LinkedIn account in a few clicks
To quickly summarize how to create your account on LinkedIn:
Go to LinkedIn, click on sign up.
Fill in all the information about yourself. Enter your email address. This is mandatory, unlike your phone number which is optional.
Find your contact on the network, thanks to LinkedIn's suggestions but also thanks to your own searches via the "find connections" button.
Optimize your personal profile to be visible and attractive. 🔥
LinkedIn profile optimization
The B2B network is a goldmine to develop your business, your brand image, or your professional career. A few figures to remind you of the power of optimization:
You're 36 times more likely to be contacted privately if you have a professional and warm photo.
Listing at least five relevant skills makes it 31 times more likely that your profile will be discovered.
Want to make your profile ultra attractive and boost your visibility? 🚀 Find out how by following the advice of our ambassador Florian Pouvreau
And if you really want to know more, here's the full tutorial on how to optimize a LinkedIn profile to the max, in order to turn it into a landing page. 🚀
Create LinkedIn account for business
You are already familiar with LinkedIn and you want to dedicate an account especially for your business. Guess what? It is absolutely possible and really easy to do. You don't need to be a new user to create one.
We are going to explain it to you in this part of this article. Here are the steps ✅ you need to follow if you want to create a business page.
From your account, you need to click on "Work". Then when the menu will open, click on "Create a company Page".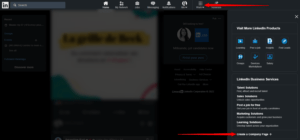 You have three possibilities among: Company, Showcase Page or Educational Institution. If you are trying to sell something, we advise you to go for "Company".
Fill up the information about your company:

Name.
URL.
Website (if you have one).
Industry.
Company size.
Company type.
Logo.

Once you have filled up 😊 eveything, click on the checkbox and then "Create page".
Valuable information for your company
Ok these are not the only steps you will need to do to have a perfect LinkedIn page. Indeed, you will need to optimize it. How do we do it 🤔?
Simple, basic.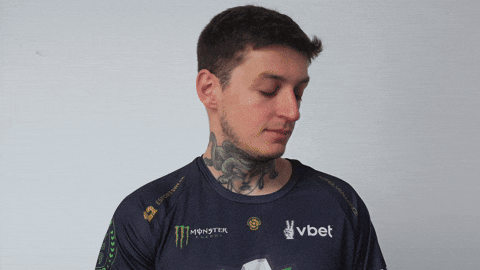 Once you are on your page, click on "Edit Page" and fill out all the fields in order to help visitors to have a better understanding of what you do. Do it well, because companies that have a complete profile get around 30% more views.
Don't forget to add keywords in the description of your activity because, if you didn't know, Google is going to index your LinkedIn page, so be serious about it.
To go even further; in the category "Community – Hashtags", you can add up to 3 hashtags that matter to your page.
Also, you will need to upload a banner (you don't have to but we strongly advise you to do so). By uploading a cover, you will have space to show what you brand has to offer ❤️‍🔥.
Last, you will need to add a custom button among:
Visit website (you will put your URL's website).
Sign up (if you have a form that need to be completed by your leads, or a newsletter).
Register.
Learn more.
Contact us.
Why create a business account on LinkedIn?
First thing you need to be aware about, is that when you will have a LinkedIn page for your organization, it will help you gain visibility. This page will help visitors to know more about your company, your organization, what you have to offer in terms of products or services.
If you want to interact ❤️‍🔥 with them as an organization, you will need to have this page for your business.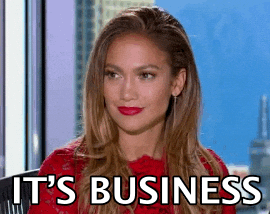 As you may not know, LinkedIn is a platform based on trust. If you are on it, that you are serious about your business, if you have a good copywriting, if you post regularly, if you exchange with people, chances are that you are going to have numerous customers.
That is why it is important to have a business account on LinkedIn. If people trust your solution, then it will be easier for you to sell it 💰.
Thanks to that, you will build a meaningful network and will be able to show you expertise on the subject.
What you need to know about creating a business account on LinkedIn
To log into your business account, you will need to have a personal profile (a personal account). This will reinforce the trust 🔥 among your followers. If you did just create account freshly, you might have an error message. If so, don't worry, try again the following day.
Once you have everything, do not forget to share your page with your relations, ask your employees (if you have some) to update their profiles in a way they can be attached to your page.
When you create your page, it is important to check if no page has the same name as you (because you don't want to get people confused about your brand).
What is really cool too is that once you have created a LinkedIn page, you will have an insights of the metrics on your page. You can easily follow the number ☝️ of visitors on your page.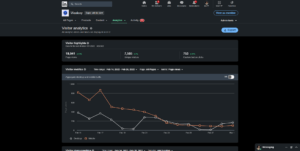 By the way, you should know that creating a business account on LinkedIn will cost you absolutely 0€. It's completely free to anyone who desire to create one.
Know the best practices to keep your LinkedIn account
Very recently, LinkedIn has been restricting the number of connection requests per week to around 100. This is very few if you use an automation tool to send automated messages and create prospecting campaigns. This limit is the same for everyone, whether you have a premium or a classic subscription.
LinkedIn doesn't even grant connections to people with Sales Navigator anymore.😨
Fortunately, Waalaxy knows how to safely exceed this quota. By automatically retrieving the email of the person you're looking to connect to, you can send requests through your prospect's email. Thanks to this technique we have developed there are no quotas with us. 😎
So using Waalaxy you can send several hundred connection requests per week without any problems.
If you don't have Waalaxy, then, think about it: you have to meet a quota of 100 connections per week, otherwise you are at high risk of being blocked by LinkedIn. 😱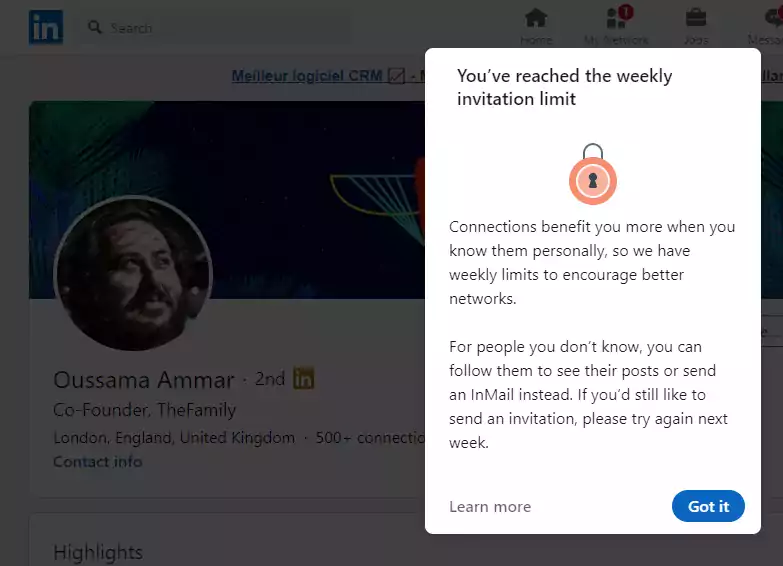 Avoid the temporary restriction on LinkedIn
This is a message you receive from LinkedIn telling you that they are not happy at all, and you are being punished. This restriction is usually temporary and invites you to get back on track. 😇  Why are you getting this message: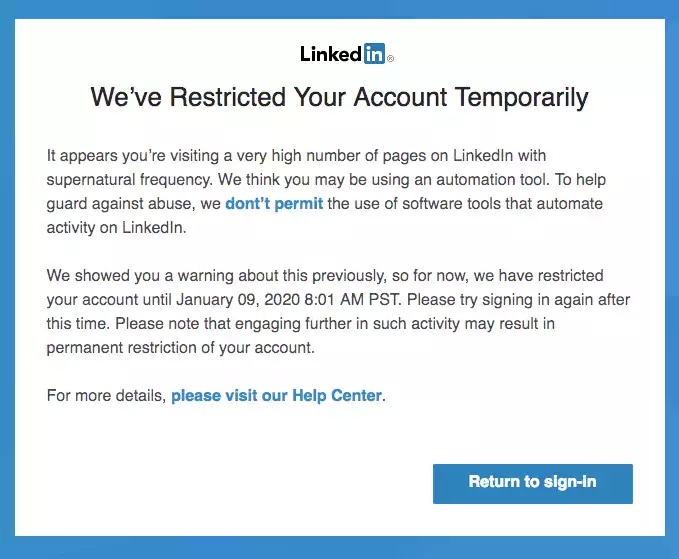 If you use a prohibited automation tool and it is not safe.
If LinkedIn considers your account to be fake (you used a fake identity).
If you have shared content that has been reported multiple times.
Avoiding getting banned or restricting your LinkedIn account
If your account gets banned, it will no longer be visible in searches, but someone who is very active on the network and who gets banned, it does not go unnoticed, and it is not great for your image. And between us, it's a pain to rebuild a LinkedIn account from scratch, so you might as well avoid it (link to the full article dedicated to banned accounts 👀)
Do not share inappropriate content: for your content strategy, avoid sharing and focus on creating content instead.
Don't spam or harass the members in your network: think about segmenting your searches (targeting) and doing ultra qualitative automated prospecting campaigns, and think quality before quantity.
Create a solid network: Communicate with LinkedIn's users, write relevant content with high added value.
Don't send more than 100 invitations per business day: unless you have an established account and use Waalaxy.
Use an established account: this is a very important point, which is why it deserves a dedicated section in this article. Read on. 🔥
Your established account on LinkedIn: you need to make friends
What's an established LinkedIn account? It means that you have enough connections on LinkedIn that the network will increase its trust in you.
It will then be less suspicious than if you had few friends and were not active on the network. It is essential to have a well-established LinkedIn account to start your automated prospecting.
Otherwise, LinkedIn will simply think you are a spammer and ban you. Increase the number of your connections until you reach 250. Until then, respect the quotas imposed by LinkedIn, be wise, and don't invade LinkedIn right away. 🤫
Important: A low acceptance rate because no one knows you might alert LinkedIn's AI. Send a connection request to the people LinkedIn offers up front, to your acquaintances and co-workers.
Here's an article associated with a good LinkedIn strategy: how to get +50 connection requests per day on LinkedIn.
FAQ summarized from the article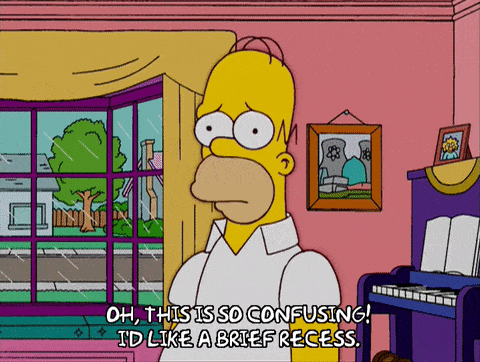 How to create your LinkedIn account
Go to LinkedIn to Logging.
Open the home page.
Sign in to your account.
Here is the detailed tutorial. 👩‍💻
How to create a business account
A business account can be very handy if you want to promote your products or services. All you need to do is:
Log in to your account with your credentials.
Click on the "Work" icon on the upper-right corner.
Click on "Create a company page"
Fill up all the information
How to delete the LinkedIn account?
Go to the "you" tab.
Click on "account" and go to "account preferences" (1).
Then "subscriptions and payments", followed by "account management" (2).
A drop down list appears: click on "temporarily deactivate account" or on "close account" (3).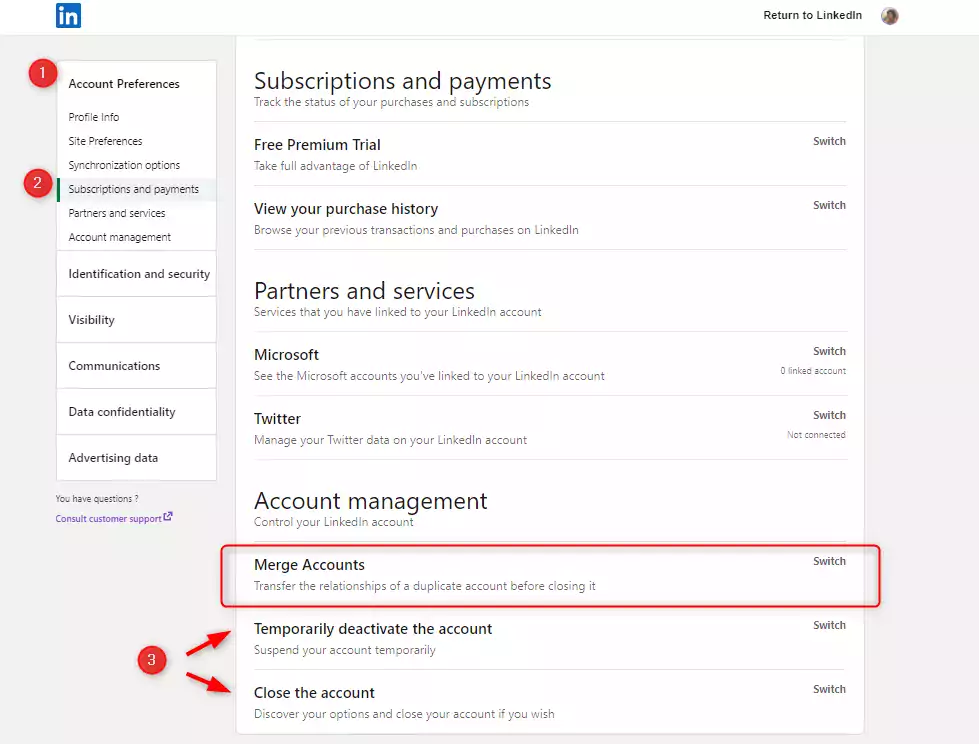 Temporarily deactivate the account: your account will no longer be visible in searches, but you will be able to reactivate it simply by returning to LinkedIn – just click on "log in" and write down your username and password.
If you don't remember it, you'ill be able to reset your passeword.
Closing the account: this is much more radical. You will lose all your contacts. There is no going back. Your username and password won't help you to get back on it. You'll need to make a new account from scratch.

Merge accounts: there is another option, which you can see in the box. "Merge accounts" is when you have multiple accounts accessible and you want to merge the contacts so you don't lose any of them – (it doesn't work if one of your accounts has been banned).
Create a fake LinkedIn account
If you want to prospect with multiple LinkedIn accounts and need a little identity duplication, we have the solution for you – using a new email to create fake accounts on LinkedIn safely.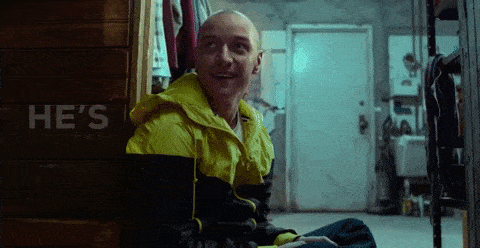 And there you have it, you're all set to create a new account in LinkedIn, and repeating the operation as much as you need without getting banned. 🤩