Among all social media, LinkedIn is THE b2B social network and counts thousands of professionals who register every day around the world to connect in order to seize opportunities: jobs, prospecting, network creation and so on. So maybe it was the right time for you to sign up on LinkedIn and enjoy all the options you can find on it. 🤩
Are you as convinced as us about the potential of this network to develop your career or the visibility of your company?
And you don't know where to start to join the LinkedIn users team? 🐣 Then you are at the right place.
How do I sign up on LinkedIn?
Go to LinkedIn,
Open the home page,
Register : sign up !
An email address and a password are enough to create your account. Nothing could be easier to register on LinkedIn!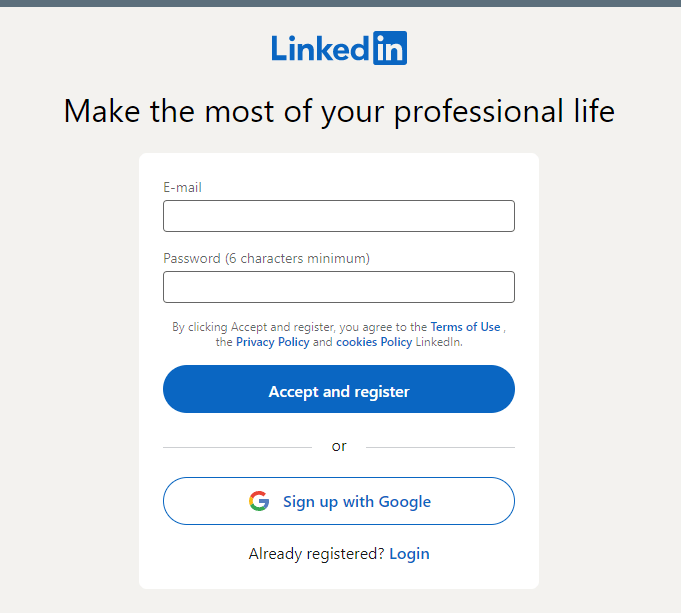 Good to know: you will not be able to reuse this email address to create a new account.
LinkedIn will then ask you a series of questions to get to know you better and especially to complete your profile. Don't worry, this part only lasts a few minutes.
For example, you will ask your first and last name.
You can also add your phone number, but you dont have to.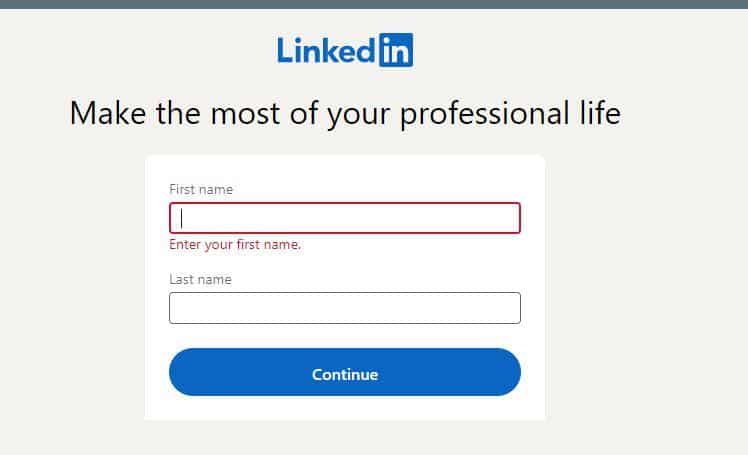 Once you're done, you'll already be able to syncronize your email to your Linkedin user account and connect with your contacts.
Indeed, a function on Linkedin allows you to find your contacts on the social network and also to notify them of your arrival.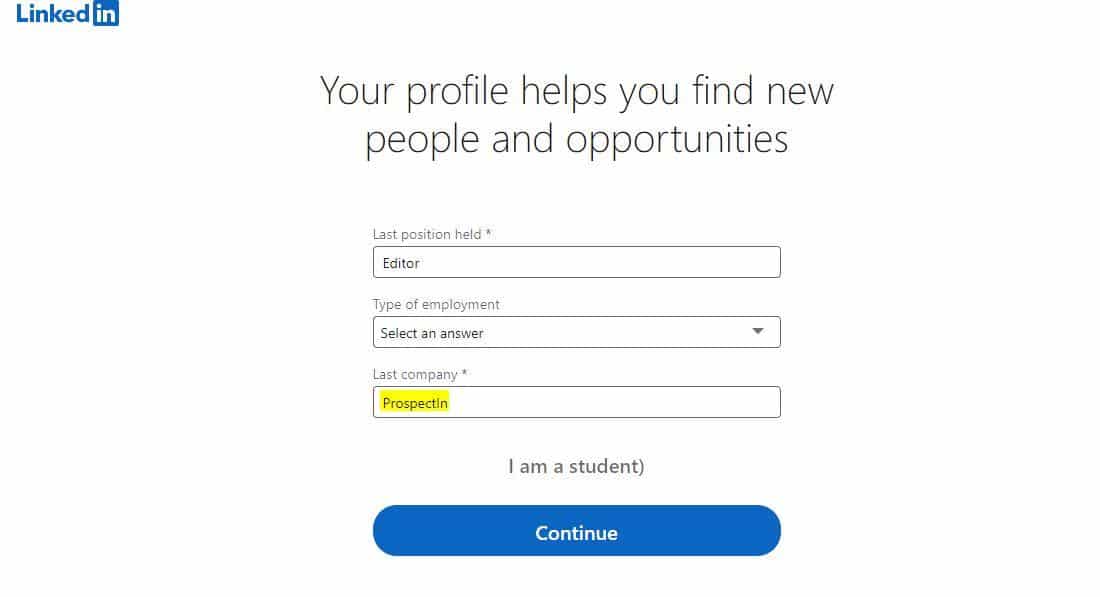 When the set-up will be done, you'll be able to log in your account directly from LinkedIn.
How do I find contacts on LinkedIn ?
If you want to add contacts and LinkedIn members to your network, it's very simple.
Type in the search bar (for exemple the name of your company),
Select '"people",
Choose "to log in" with them, you can also send them a message to say hello. 👋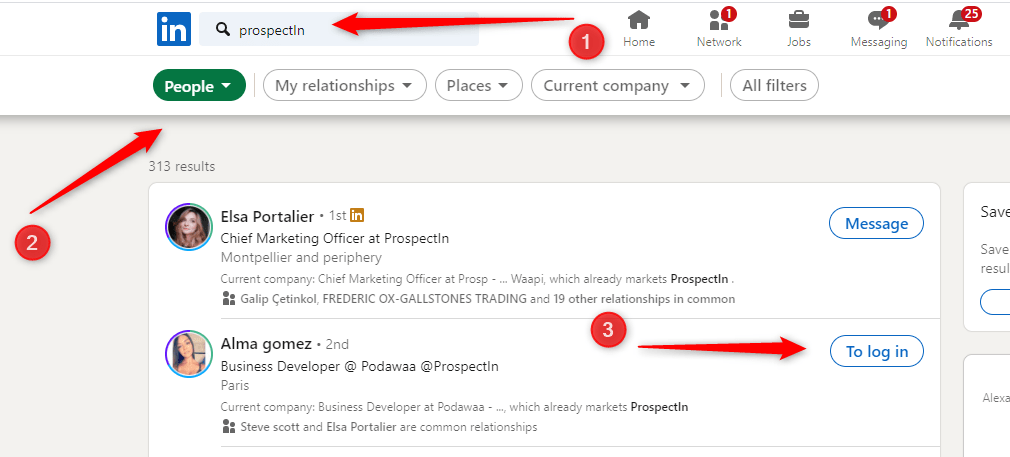 Here you are on LinkedIn and don't forget to optimize your profile to get the most out of the social network features.
The more complete a profile is, the more positive the impact of your profile will be to be visible to recruiters or prospects.
Find out more about relationship levels on LinkedIn!