At Waalaxy, we offer several subscriptions adapted to your needs. We detail the different subscriptions and prices for Waalaxy in this article so you can make the choice that suits you best! 😁 First of all, take into account that for the licenses we're going to speak about, one Waalaxy license = one LinkedIn account. 🚨
So you need to take one subscription per account.
This subscription is not transferable, therefore the LinkedIn account it's assigned to cannot be changed.
With the Waalaxy Enterprise system, you can manage licenses for different LinkedIn accounts from one Waalaxy account!
Waalaxy Free : Yes, you are not dreaming.
Contact 100 people per week. In just 10 mins a day. For €0/month. This is our promise.
You have access to all the features of LinkedIn, and you can contact up to 100 people per week. Yes, 100 invites per week is often what you pay on the most expensive subscription at one of our competitors 😉
Waalaxy subscriptions – Why did we make Waalaxy free?
Thousands of companies are starting out and growing every day around the world. Their main goal? To find new customers.
We also went through this. Finding our first clients. And how did we do it? We used our own tool. For free.
So it was our duty to help all these young companies. And all those who don't have the means.
To help them grow. To contact new leads. To grow their network. To create those professional and personal opportunities that will change the world tomorrow.
What comes with Waalaxy's "Freemium" plan?
✅The new "Freemium" plan at €0/month, allows you to:
send 50 invitations per week (up to 8/day),

but also 50 messages, 50 visits, 50 follows and 50 message requests (still with a daily quota of 8/day),

access to all Waalaxy "LinkedIn" sequences (including multi-step sequences),

use all other list features: lead import, tags, CSV export etc…
🛑 With the "Freemium" plan, you can't:
go beyond a quota of 8 actions per day for each of the actions,

access the CRM synchronization (Zapier) feature,

access the auto-imports feature,

use the "email" features (retrieve professional emails and send emails).
What is the point of taking a paid plan?
The difference between the "Freemium", "PRO"  and "ADVANCED" plans is now the daily quotas.
So imagine. You find 10 new customers per week with the free plan.
By taking an "ADVANCED" subscription, you can multiplythe number of people contacted.
Why become the only free tool on the market?
We use it every day. We know its power. Waalaxy is a great tool.
By adopting a strategy that makes prospecting accessible to all, we aim to become the #1 tool in the world market.
To make the use of these solutions available to all and help as many companies as possible to grow their business.
Because when our customers find customers, we make money.
And who knows, one day… all these "free" but satisfied users may become loyal customers… 👽
The Waalaxy trial period
When you start using Waalaxy, you get a 7-day trial period on our most advanced subscription package, the Business version. This week allows you to fully test the tool. This will allow you to see the features you need so that you can choose the Waalaxy subscription that best suits you.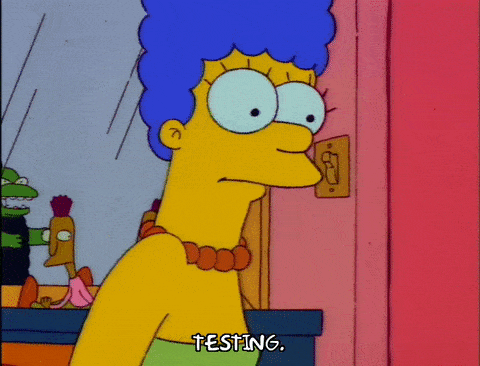 The Pro subscription (and price) on Waalaxy
✅ It gives access to all the features of the Advanced plan (except "Auto-imports" and CRM synchronization), but offers a quota of 200 actions per week (i.e. 30 per day) instead of the 8 of the Freemium plan.
✅ So the "PRO" plan now gives access to multi-step LinkedIn sequences. 😱
Waalaxy subscriptions : The Advanced subscription (and pricing)
Features: Access to all LinkedIn sequences and auto-import.
The advanced subscription gives you access to all possible features on the LinkedIn social network. You get all the benefits of a PRO subscription but with access to comprehensive multiple step sequences or auto-import to skip redundant steps.
Advanced sequences allow you to create action sequences on LinkedIn. This feature allows you to sequence actions (profile visit, profile follows, connection request, message) together according to certain timeframes and conditions, all in a fully automated manner.
The auto-import feature allows you to automatically launch a lead in the sequence of your choice based on a condition they meet (sends you a connection request, visits your profile, comments on your post, is part of your search saved on Sales Navigator).
This extremely powerful feature allows you to do things such as automatically accept invitation requests you receive while sending a welcome message. To give you an idea of the possibilities, here's a video tutorial for launching leads that commented on a post into an advanced sequence.
Business subscription (and price) on Waalaxy
The Business plan is the one with the most features and the one you have access to during your trial period. You get all the benefits of our previous subscriptions, and even more! 🚀
What is Waalaxy's Multi Channel feature?
Multi-channel sequences allow you to create the action sequences of your choice, on the network of your choice (we'll be adding more networks as the tool grows). This feature allows you to sequence actions (LinkedIn action, email, Zapier integration, etc.) according to certain deadlines and conditions, all in a fully automated manner. If you are not satisfied with our templates, you can build sequences as you wish – just ask our customer support.
Email enrichment is done via Dropcontact (included in your subscription). Thanks to this enrichment, you can get qualified emails for optimal cold emailing. You'll have access to 500 email enrichment per month (the date of renewal is linked to when you downloaded the tool for the first time).
Waalaxy subscriptions : Enterprise subscription
This feature allows you to take the subscription of your choice (Pro, Advanced, Business) for however many people you want. You just pay for the number of people you take from one account.
At any time, you can add, replace or remove members of the company.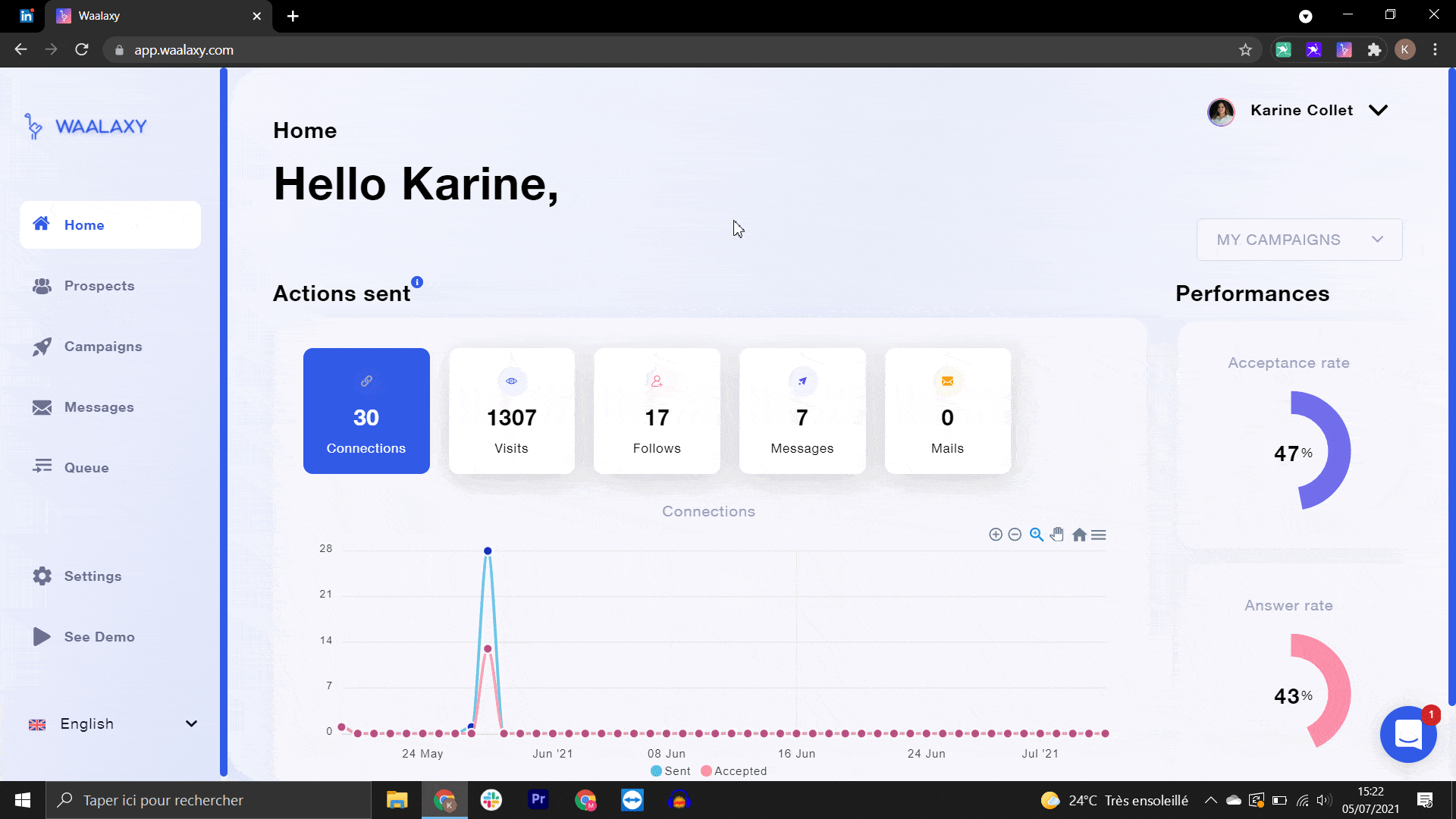 The features don't match those of ProspectIn yet, but you can take advantage of the Enterprise subscription to simply have a single bill on one interface.
If you want to understand how our enrichment works, here is the article you need! Feel free to contact customer support on Waalaxy's chat – they will be happy to help you if you still have questions about subscriptions and pricing for Waalaxy! 😊