LinkedIn Login: Connect to your LinkedIn account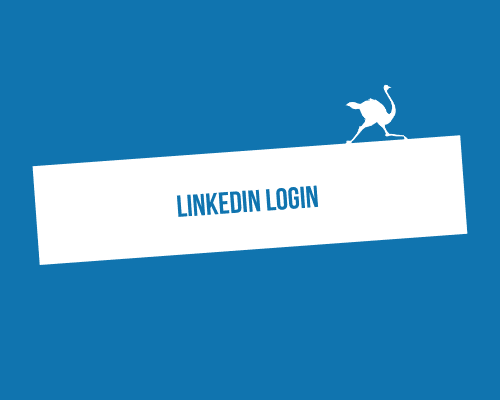 4
minutes
Login to LinkedIn in one click with a direct link, it's just a bit below. 👇
But in this short article, you will also find:
Connect with LinkedIn members quickly and efficiently. 😍
Grow your network with some easy-to-implement tips. 🎯
LinkedIn Login: getting connected on LinkedIn
Want to log in to your account? Here's how to simply login:
Go to Google, or any other search engine.
Type "LinkedIn" or "LinkedIn log in" on your keyboard.
Go to the LinkedIn homepage, and click on "log in."
To make it way more simple, you can find is the direct link right here. 👈

Choose the right email address (the one associated with your LinkedIn account).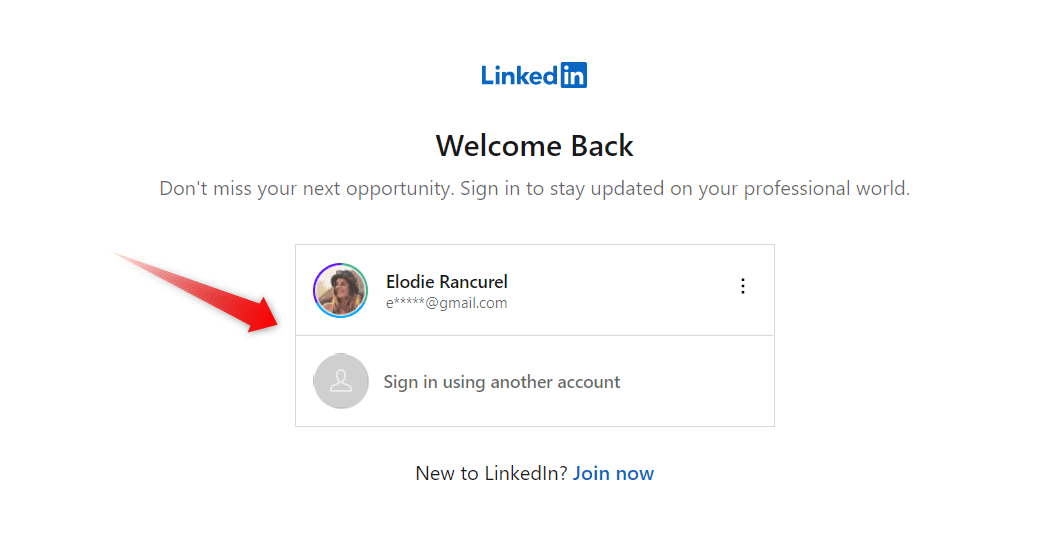 Don't forget to validate the automatic registration of your password when the pop-up opens.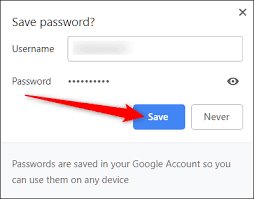 Don't worry if you forgot your password, you'll be able to reset your password easily with your email address.
And that's it, you're logged into the LinkedIn network, ready to surf on social media. 🏄
Sign in for LinkedIn
Haven't created an account yet? Don't panic, it's very simple to take your first steps on the network. Just follow the 2 simple steps in our dedicated article. (link of the sign in page)
Sign Out from LinkedIn network
To disconnect from LinkedIn, you need to :
Click on the "You" tab at the top right of your LinkedIn page.
Then click on "Logout" at the bottom of this tab to confirm your choice – You will then no longer be connected to your LinkedIn account. 😊
Connect with LinkedIn's members
Thinking about growing your network on LinkedIn, but not sure how to do it?
Do you want to:
Sell a product or solution on LinkedIn?
Create partnerships?
Recruit talented people?
Find a job on LinkedIn?
If you answer yes to at least one of these questions, developing your LinkedIn network is more than important.
To do so, you can now add members to your network manually.
Click on the "network" tab.

Click on "people you might know",
Then click on "connect" – to the people of your choice.
You can click on "see all" for more choices.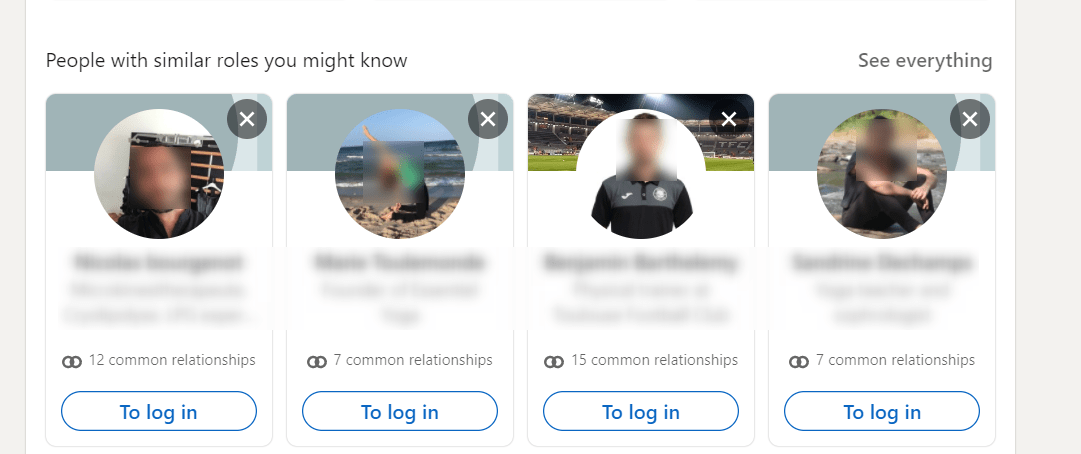 If you want to save time, you can develop your network in a very fast and qualitative way by sending automatic invitations through ProspectIn.
Getting started on LinkedIn
You are now logged in on LinkedIn. You can access to your profile, start to make it pretty and write down information about yourself.
If you need anything, there is a LinkedIn Help center dedicated for you. You can also contact us anytime. 🥰
If you need support to optimize your chances on the network, feel free to check out our articles. You'll learn everything you need to know about the secret-key of LinkedIn success 🧞 starting right here on how to make the most out of LinkedIn.
FAQ summarized from the article
www.LinkedIn.com login: how to sign in on the network?
Here's the direct link to access your account : LinkedIn account Connection.
www.LinkedIn.com sign in: how to register on the network?
Go to LinkedIn sign up.
Enter your email account details and choose a password. (Write it down somewhere or save it on your computer, you will need to use it again.)
Sign up by clicking on "accept and register."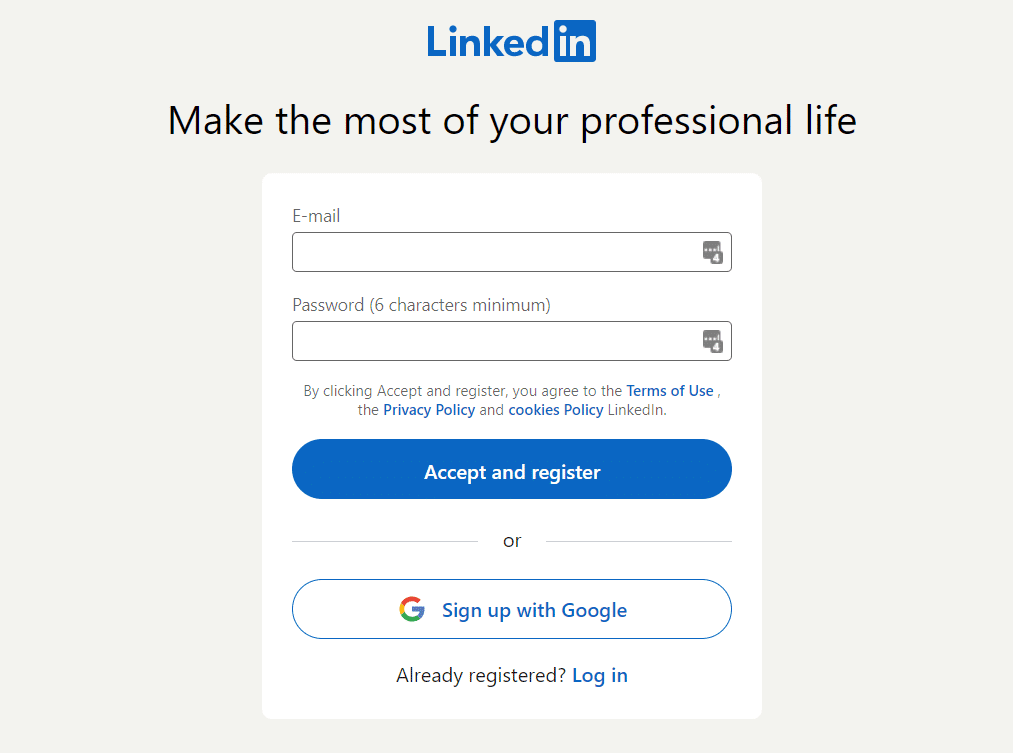 Good to know: You can only use one email address for one LinkedIn account, if you want to create more LinkedIn profiles, you'll need several email addresses to register.
LinkedIn will then ask you a series of questions to complete your profile (security questions, phone number, username and password – to verify your identity, LinkedIn use a multi-factor authentication).
This step is very quick, don't worry. 😌
How do I sign out on LinkedIn? (Sign out)
Click on the "You" tab.
A drop-down list will appear, you will find at the bottom of it "Logout," click on it.