What is Networking in Business? Discover the simple definition and techniques to network well and make quality professional contacts.
In this article, you will understand the importance of networking and also all the techniques to learn how to do it well and enjoy it. Our goal is to show you how networking can transform your professional life and can be a super good experience. 😜
What is Networking in Business? Simple words
💡 Basically, networking is the act of using your network.
The term social networking includes all activities that consist in building, developing and maintaining a network of contacts in order to benefit from it. 🤝 Social networks have been around for a very long time, especially in the professional and corporate world. Business networking is practiced in the following framework:
With people we know or meet physically at conferences, seminars, clubs, regular meetings, face to face, etc. 😁
With the development of the Internet through social networks such as Linkedln, Viadeo, Facebook and Tweeter, it has become virtual. 🤖
The concept of networking in social media deals with the use of virtual opportunities offered by the Internet to connect people: instant messaging, online networking services, career management, artistic visibility, private meetings, alumni networks , guest networks, etc. 🌐
The possibilities are now endless! ⚡
What is the Importance of Networking in Business?
Networking is a very important quality in the business world, whether it is virtual or face-to-face, 😏 building a network will be a key step to being successful.
👉 It is exactly the same for you, today. Your network is the people who will help you achieve your business goals, get new opportunities, and launch successful projects.
What is Networking in a Business? The Benefits of Networking
So, let's recap. What are the benefits of Networking? 🧐
Get better connexions to build partnerships.
Find new ideas and tactics by learning from other professionals.
Be known in your industry,
Create and grow a real personal brand,
Get access to job opportunities you never thought of,
Get clients for your own business,
Share notoriety with others and recommendations,
Improve your copywriting, storytelling, and pitching skills.
What is Networking in Entrepreneurship?
You are starting out on your own and you need to develop a professional network. You will be able to exchange clients, recommend each other, create common projects and gain visibility through professional networking.
In order to gain your first clients and perpetuate the image of your company, it will be essential to build a network at some point. There are physical or virtual groups that can help you meet new business partners. 😁
Networking as a CEO/Director
Do you run a business? Just like the Freelancer, you are looking to gain visibility and create partnerships. You also have an additional notion to take into account. The more you have a network, the more investors and other companies will trust you.
In the same way, that customer reviews reassure consumers, partnerships reassure other companies. The more you create, the easier it is to approach larger companies and expand your business.  😉
Networking for a Job
Are you actively looking for a new professional opportunity? You'll need to create a polished LinkedIn profile first because that's where your network will start to build.
Be aware that it's always less sexy to network with a jobseeker than with the boss of a big company. You will have to focus on your skills and what you can bring to the members of your network. We'll see next how. 😜
Networking for Future Opportunities
You're not a job-seeker, freelancer, or CEO? Maybe you even have a cool career and don't see why you should network? Well, now might be the best time to do it.
You have a lot to offer to your network in terms of skills, and you don't know what you'll want tomorrow. Who knows, in two years you may want to start a business or start a new career. Your network will be the boost you need at that time. 🚀
What is Networking in Business? The 7 Key Steps to Pro Networking Strategy
These 7 steps are essential to building your network, but they are also very simple to implement (I promise!)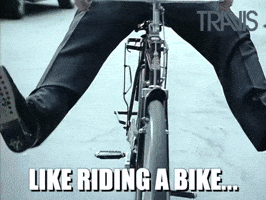 #1 Find the Right Target
Developing a network is good, but a useful network is better!
The target you choose to network with will depend on your goals. 🎯
If you are a freelancer – you will look for potential clients among B2b companies that need your services, but also other freelancers in complementary professions to develop your partnerships.
If you are a job seeker – you will look for recruiters in the sectors you like, as well as managers in those companies.
If you are a CEO – you will seek out other decision-makers in your industry.
If you're a careerist – you'll look for managers in the companies you're targeting.
To find your target and better learn from them, we recommend segmenting your search on LinkedIn and visiting profiles that match that target. It'll help you learn more about them! 🤝
#2 Find the Right Communication Channels
There are several networks to find your contacts, my two favorites are LinkedIn and Slack.
Not sure where to start networking? First, LinkedIn is going to be the key to interesting and accessible professional profiles. The only downside is that these profiles are already getting messages every day. There are also closed groups on Slack, for example, here you will find the best-closed groups for remote workers.
But you have plenty more. Let's make a quick list! 😉
How Do You Find Networking Groups And Networking Events?
👉 Study the channels. Select one or more of these channels and take the next step!
How to Find Channels for Women Networking Together?
Yes, a lot of women feel safer and stronger together. That's why there is an increasing amount of women's networking sites online.
The idea is the same – to share knowledge and build partnerships. If it's what you need, you can find it there. 👇
#3 Find your Added Value
The message you need to convey in your professional network should never be too that you are looking for something:
Hello, I am looking for a job …❌
Hello, I am looking to expand my business …💢
No, you're not looking for that. You are not looking for anything. You are offering.
Hello, I am offering my services …

✔

Hi, I'm writing to you because I saw we were in the same industry, and I think you could benefit from our community of X subscribers.

✔
💡 The person who receives your message must understand very quickly what your added value is and what you will bring to them. It was the same way, at the time of the Homo Sapiens, and it will remain the same for hundreds of years to come…
You must therefore identify several qualities to be able to manage your professional networking for the best outcome:
👉 Professional networks have different codes than traditional networks. Think about adapting this communication! 😉
#4 Be Accessible & Be Interested
Networking is also and above all about mastering human relations skills. As we were saying, meeting the right people also means you have to bring something to them, but it doesn't mean you have to be unpleasant or distant with people who don't fit your target profile either. 🎯
Just because you don't have only business leaders in your network doesn't mean it's not good. 🙊 Your sympathy capital is very important for your personal branding.
#5 Work on Your Copywriting
Copywriting and storytelling are your first doors to building a strong network. Think about it: Humans understand and retain stories much more easily than facts, (another truth since the prehistoric times!) 🦎
Your pitch will make new people want to join your network. 🌐
The quality of your communication will boost your notoriety and will allow you to convince your current connections to continue following you.
To work on your copywriting, nothing better than reading a great guide on the subject. ⏬
#6 Be Recurring Without Being Boring
Recurrence is also an essential key to growing your network. On social networks, you need to be present and active. 🏃 But what exactly do we mean by this?
Well, to build a network you need to post content on a regular basis and also interact with the members of your community and other members. 🗣️ You need to respond to their posts and comments, send them private messages to congratulate them on success for example, or even propose physical meetings when possible.
Your new contacts should feel that you appreciate them and their skills.
👉 What you want when you develop your network of contacts is to be recognized, well remember it's the same for everyone, so play along. 😜
Now that you know that, you are most likely wondering how to be regular on professional social networks, What to say, When, How and to Whom? Well we have a guide entirely dedicated to your strategy on LinkedIn, it's free and contains exclusive tips. It's free. 😚
Create my pro content strategy. 🎁
#7 Avoid Spending Hours On It
The last step is the most important. 👀 If you spend hours maintaining a pro network, you'll run out of steam: your posts will become less and less relevant, you'll get tired of responding to your contacts… and it will become difficult to build relationships. 🙊
Conversely, you need to encourage smart networking. 💡
👉 Conversely, you can use networking tools that really help you save a lot of time. Some of them are even free and allow you to automate your messages, and get email addresses automatically. Some tools like Waalaxy and Hootsuite even analyze your performance for you. 💯 Need to tell you more?
What Are the Best Networking Skills?
Building relationships and business networking are skills. 💥 You are wondering which skills you need to learn to be good at networking? It really depends on where you are going to attract your audience, is it online or in person? 🧲
Networking in Person Skills
Active Listening.
Confidence.
Non-verbal Communication.
Emotionnal intelligence.
Calm.
Respect.
Charisma.
Education.
Cleverness.
Rich vocabulary.
Sympathy.
Eloquence.
Empathy.
Networking Online Skills
Storytelling.
Copywriting.
Knowledge of social media.
Marketing knowledge.
Prospecting knowledge.
Capacity for persuasion.
IT – computer science.
Conclusion: What is Networking in Business?
To develop your network when you don't like it, you will first have to understand whta's at stake. 😮 If you don't realize the benefits of networking, you won't want to get started…
Then, to motivate yourself, you can set achievable goals and monitor the results closely. 🔍
And finally, you will have to automate all the actions that are redundant and boring. 🤖 With Waalaxy and its data finder, you can automatically contact hundreds of people per week to connect with them, the tool also retrieves the email addresses and phone numbers of your new contacts and allows you to track your results.
💡 All the upstream work is done automatically, you just have to answer to the people who are interested in your proposition.
Try Waalaxy 🚀 It's Free.
FAQ: What is Networking in Business?
What is Networking in Computer Science?
Computer network refers to the interconnected computer devices that can exchange data and share resources with each other. 💻
Make sure you know the difference between Networking in IT and Networking in Business. 💼
What is the Purpose of Networking?
A reminder of the definition above. 👼
Networking is a social activity aimed at building a professional network, developing one's professional knowledge and making oneself known.