In this article we will break down the 7 most important social networks on the market and see together how to boost your social media strategy.
The networks you will learn the secrets of: Tiktok, Youtube, Instagram, Facebook, Pinterest, Twitter, LinkedIn. If you already know which networks you are interested in, choose this section directly from the recap. 👆
What is copywriting specialized in social networks?
The art of using words as a way to bring your audience into your world, your company and your product Advertising is an exciting and creative world.
To learn more about copywriting, read our full guide. 👀 For copywriting specialized in social media platforms, or as some will call it, the "community management" it is the same technique that is applied on each social network according to its codes. But before I talk about each social network, I share with you an important tip. 💡
With time, new social networks will be born (as it was the case for Tiktok and Snapchat), and if you want to grow quickly the visibility of your business.. The best thing is to adopt a fast growing media very quickly Adopt the codes of a new social network quickly and you will see your audience grow organically as the platform grows
How to create an audience on Tik Tok?
Frequency of publication: several times a week, up to several times a day. Make your videos short. Create a video that people want to copy, parody or mimic.
How to boost your social media strategy on Youtube?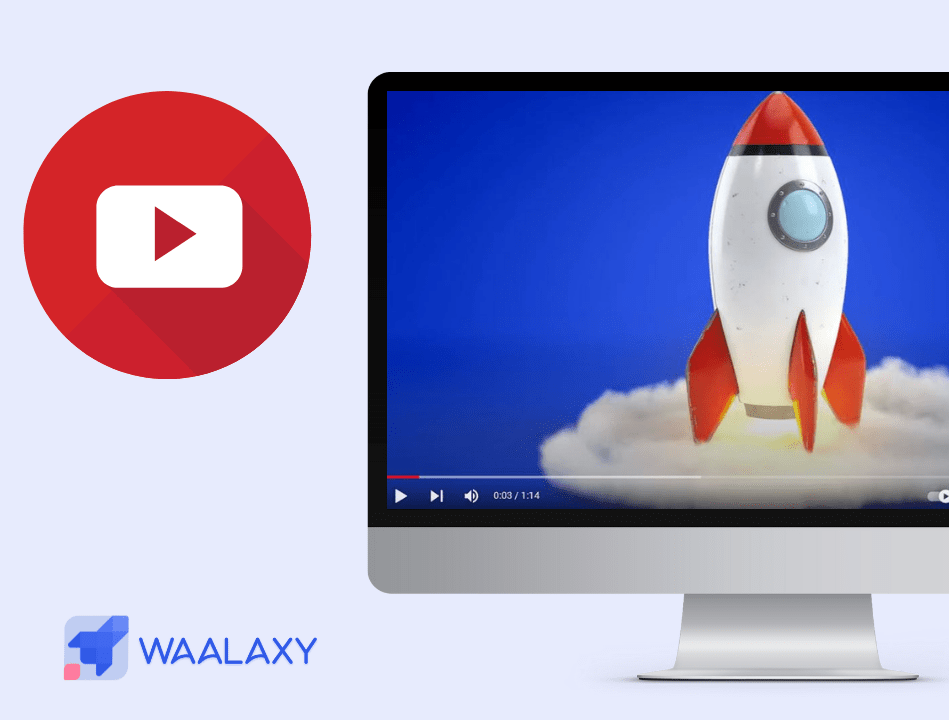 Did you know 💡 YouTube the second largest search engine on the internet right after Google.Find out how to generate an audience and views on YouTube , with some simple tips to implement On Youtube the key 🔑 It's to generate view time, but contrary to what you may think, it's not about making very long videos Example:
You can have a video that is 40 minutes long but on average YouTube users only watch 3 minutes because it is not well done
You can have a series of short 5-minute videos that users watch on average 4.5 minutes because it's exciting
The second one keeps the audience's attention, so it will be favored by the platform. 💡 Think about it, for absolutely all social networks, the important thing is to capture the audience's attention and make sure it stays.
Rule #1: The Channel
Your channel that must be perfectly optimized on the theme of your product or service
Try not to have a "multi-theme" channel as this could confuse your target audience . Your content must be well done and above all (especially!) focus on the quality of the video.
If you have a lot of competitors and your videos are blurry, contain bugs or speech problems, you will lose the attention of your audience! Think about it 💡 it's the first seconds that count!
Rule #2 on Youtube: Visuals
There are three types of visuals:
🏴 The banner,
📸 The logo,
📺 The cuteness.
The channel logo and banner must be relevant. Use colors that catch the eye, prefer visuals to text and give preference to high quality images. Your visuals must make people want to click!

Rule #3 on YouTube: Copywriting
There are three types of text:
✍ The "description" paragraph of the video,
📹 The"about" of your brand or channel.
📣 The title of each video.
Use words and phrases that your target audience is looking for. You must make them want to click To make the title catchy, add a plot and possibly a big promise. 🅰 This is very important, deliver on your promise in your video!
Ideas to get your YouTube channel off the ground
Collaborate with others who have a similar audience to yours but don't offer competing products. By doing this, you will boost your audience. If the other channel has a lot of subscribers, they will definitely ask you for a monetary exchange, so it's up to you to see if it's a good fit or not.
Recycle content by changing its format: If you have a Tik Tok video that was a hit for example, make it a longer format and publish it on Youtube.
Promote your other videos with each new video publication and make sure that the link is accessible (clickable on the video or/and in link).
How to master Instagram?
Instagram is the leading social network for sharing images. Little by little, videos (under the influence of Tik Tok) are taking over more and more. 💃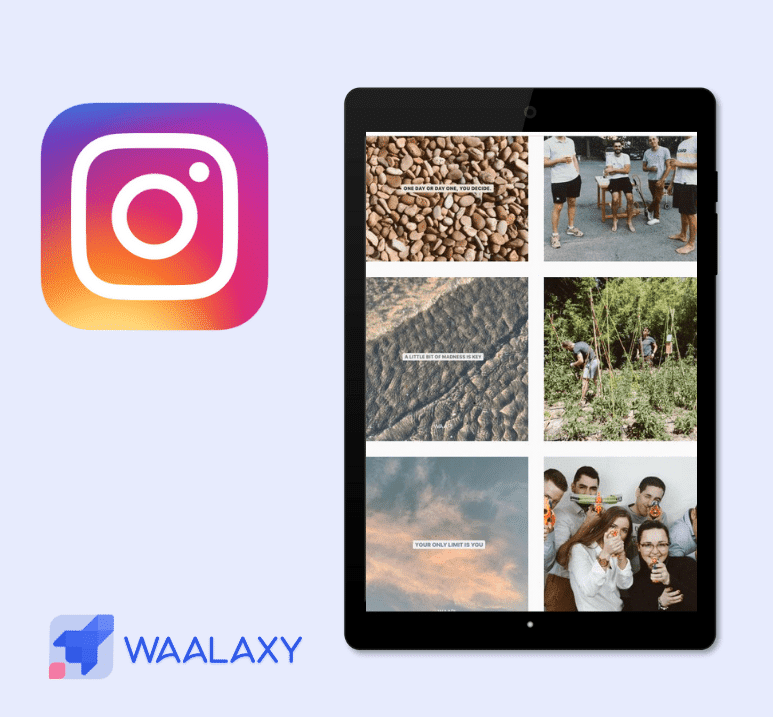 Here are some tips for using Instagram. 👇
Rule #1 to boost your Instagram: The profile
Your profile should again be effective, strategicallydesigned to reflect your audience in your presentation. Your profile should contain 4 key points
The wow effect = well-crafted and harmonious visuals to make the audience want to see more
The "who" = Your story or your brand's story, in other words your "raison d'être" and the one your customers feel they are part of.
The "what" = what you sell, which must be directly related to the previous two
The "how" = a link, a call to action, an address… How does the prospect go about buying?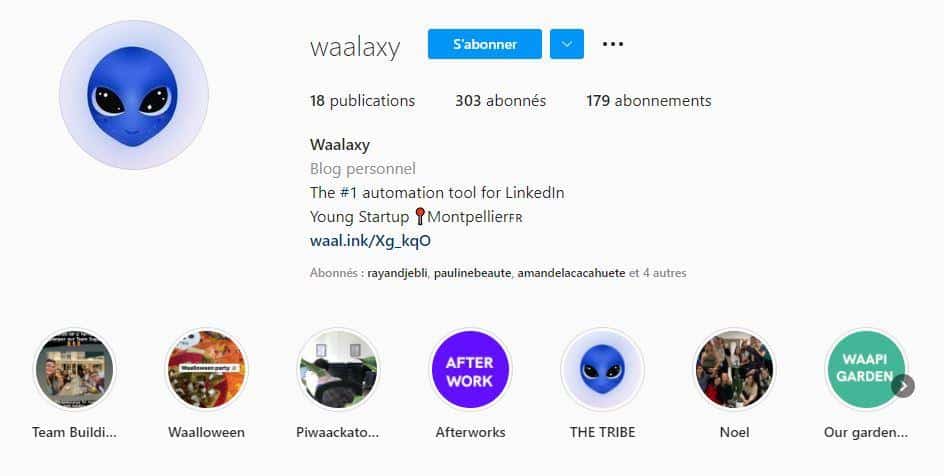 🅰This will be the only link that can be clicked on your Instagram account. Choose the right one!
Rule #2 for your social media strategy: Visuals
Your posts must both be harmonious, convey a message, but not be redundant.
You must choose several sub-themes directly linked to your main theme.
You must take care of the quality of your visuals,
You must make them want to see more (no overselling, it is an image platform).
The messages must be clear for your targets.
Here is an example of different themes that have the same objective: Leslipfrançais.👀 The sub-categories are:
France (photo of nature), it refers to the authentic side of the product.
The model who promotes the brand by showing the product (also thanks to her abs).
The product made in the French factory, to encourage trust and prove the quality.

And so here in 3 Instagram visuals we have: authenticity, beauty, quality.
Rule #3: Instagram posts
Instagram is a place to post a lot. Several times a day would be best. And don't forget to do stories! 😎
The important thing, and this is for all social networks, is regularity and interaction with the audience. If you decided to post 2 times a week, so do, but always of such good quality and creating connection and strong emotions.
Use #'s. As many as you can as long as they match your target audience. (We recommend about 10 hashtags). Remember to write an impactful caption on each image to make the audience want to know more. There's no need to write a lot, it's better to be concise but compelling. 👇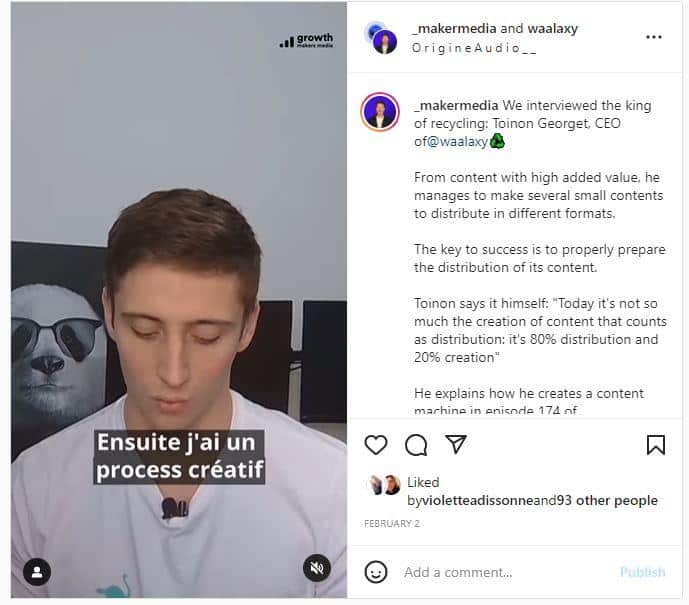 Facebook marketing
Facebook, even if it is less and less adopted by the younger generations, it is still a very powerful tool, especially to reach slightly older audience. Whether you're a small business, a freelancer or a large organization, Facebook is a great place to keep your customers and prospects informed (lead nurturing).
You can also use it to develop your brand identity (to build brand awareress) and expand your sales scope Facebook, on average 3.2 billion users commit and share every day. 😱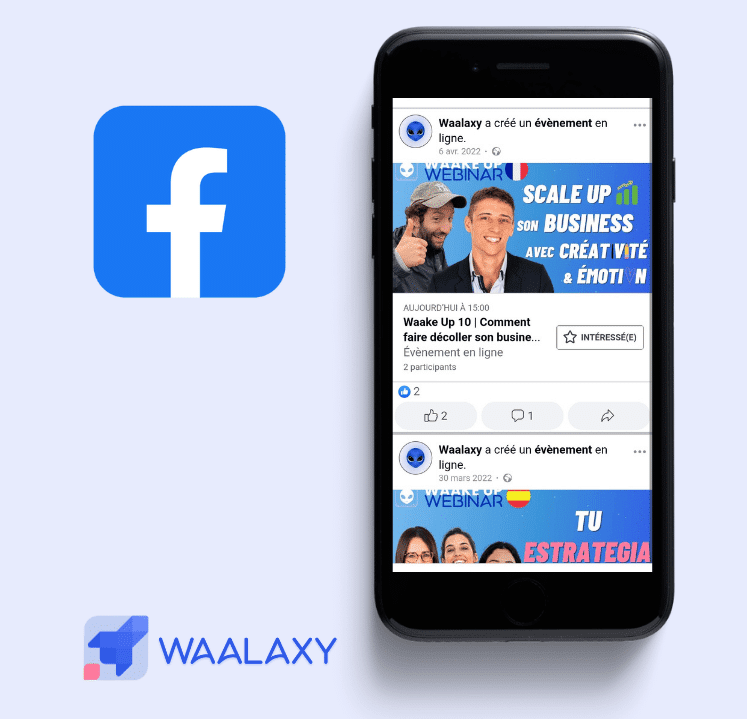 Rule #1: The Facebook page
Much like instagram, filling out your Facebook page properly will boost your digital marketing strategy. The Facebook page does not contain a lot of information.
The link to the website,
A small description,
A logo,
A banner.
Use the same information you already use with other networks.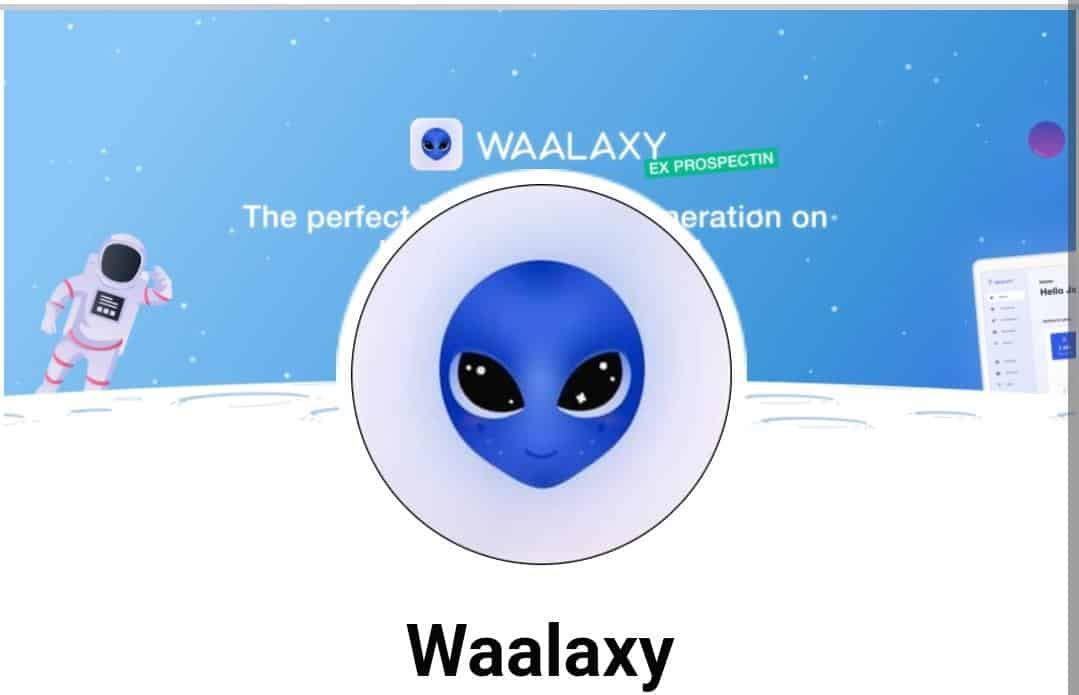 Rule #2: Interactive content
On Facebook, the best way to interact with the community is to create engaging and fun content marketing.
Competitions,
Competitions,
Promote webinars,
Ask open-ended questions,
Here's an example of a contest from Lucktastic, for inspiration: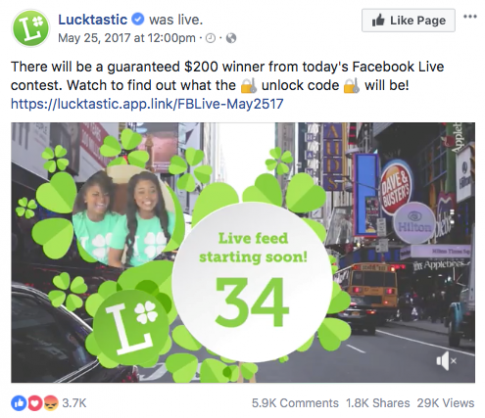 Rule N°3 : The copywriting of social media
The content writing is slightly detailed on Facebook. We will follow the A.I.D.A method to publish:
A = Attention. The first line is used to capture the reader's attention.
I = Interest. The next few lines will make them want to read more.
D = Desire. This time we go from "know more" to "want to participate", we put forward the gain, the value proposition.
A = Action. We add a call to action with instructions to: respond, go to the site, participate in the competition.
Add smileys, neither too much nor too little, as on the example. Don't forget to clean up your text. 🤩
Idea to gain customers through Facebook
You can also bet on Facebook Ads. Start by segmenting your prospects according to your persona, then launch several small promotional campaigns. The most being to start with A/B testing social media marketing, then find out which marketing campaign works best.
Communication on Pinterest
Pinterest is the network where you can pin all kinds of images and generally creative content. You use it to do BtoC or to find partnerships if you are in the art world. 🎨 Think about it: the world of Design and UX is also growing on the network.

This is not our case, and we do not particularly use the tool, so we will be quite brief on the subject, but we invite you to look for more info directly on the site.
Rules of the good use of Pinterest
Use high quality images that appeal.
Do not neglect the purchase intention.
Highlight your tools (those that made your art possible).
Remember to promote your site.
There is often a direct or indirect buying intent among users. Those who are interested in painting are going to buy materials. So it's very smart as an art store, designer, photographer, print store, designer…
To publish regularly on the media. Even more if you have an e-commerce. Think about it 💡 Food also works very well on the network.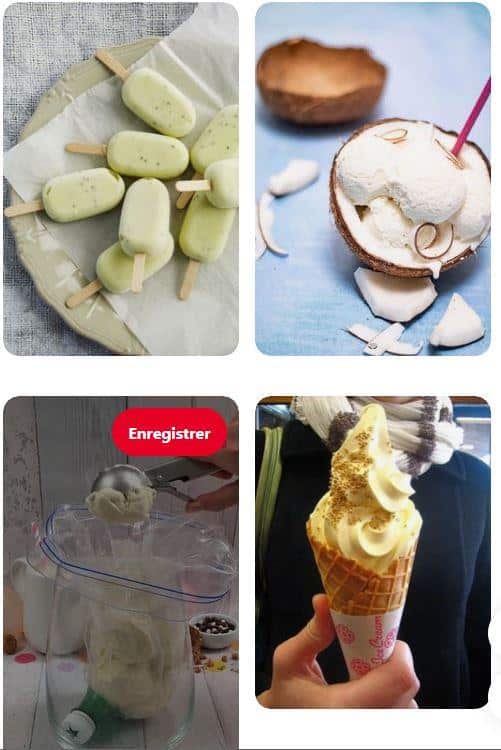 How can Twitter be used for your marketing?
Twitter is much more than a social network. Twitter can be your preferred communication channel, especially if you are a media outlet or use media to gain visibility. 🎥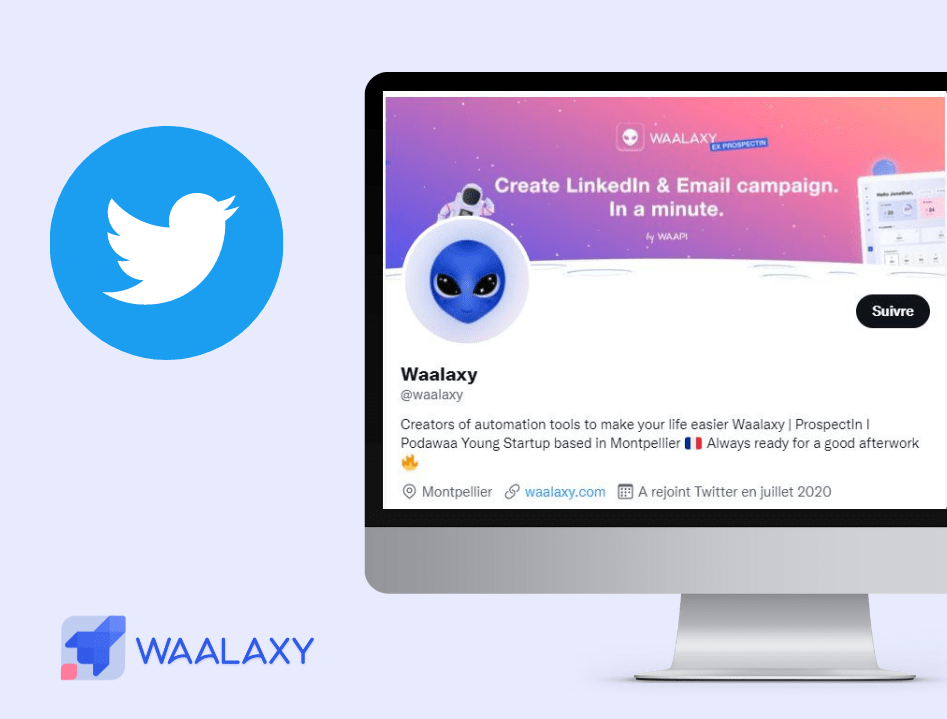 The #1 Rule of Twitter: Respecting the format
To make good tweets that work on Twitter , as on other social networks, prioritize quality content. But it's not the same type of content. On Twitter, you have to know how to tell a story, share an idea or get a message across in just a few words.
The second option is to trigger an emotion to create unusual, surprising and funny Tweets and you will see your audience grow. 🤩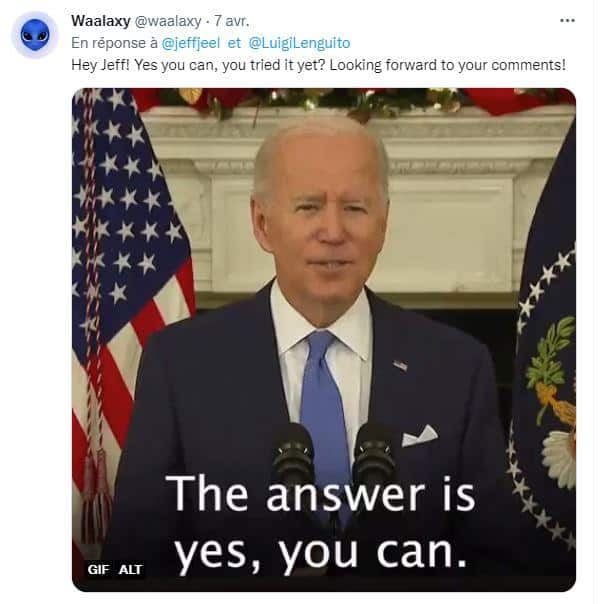 Don't forget to use hashtags according to the community you are targeting.
Rule #2: Tweet frequency
On Tweeter, it's all about the moment. Many people are looking to read about what's going on right now. Besides, tweets about current events are the ones that work the best. Again, be regular and try to post as much as possible, several times a day even if it's relevant. Be careful 🅰
Don't tweet just to tweet. Also, this is the only social network for which it is not advised to use a content scheduler.
Rule #3: Analyze and interact with the Tweeter audience
The audience is your key. You have to understand and tame it, to analyze your target audience on Tweeter:
Just click on your Twitter profile picture,
Go to the menu,
Click on Statistics.
Click on Audiences, then "Analysis".
You then have access to several infos: demographics, interests…

Understand the interests of your audience and try to offer them content that fits into these themes, (without moving away from yours).
💡 Also remember to communicate with your network members, engage on their tweets and thank each retweet.
How to use LinkedIn to boost your sales?
LinkedIn is THE b2b social media for professionals. 🎯 However, the majority of companies try to sell the wrong way by doing untargeted canvassing and harassing their targets with too many follow-ups. ❌
We'll discover simple techniques to create growth opportunities on LinkedIn and plan your strategy without losing your leads along the way. 😱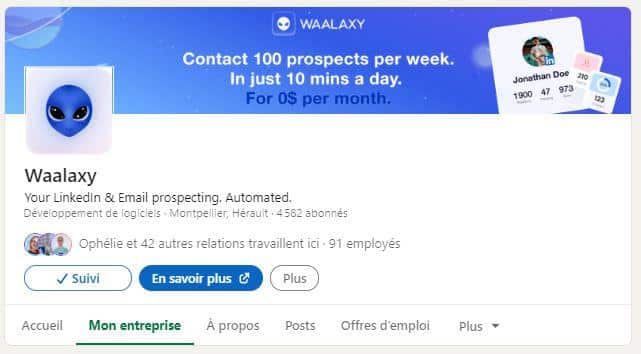 You can use LinkedIn to
Recruit collaborators.
Find prospects,
Create a targeted audience of B2B professionals,
Create partnerships with other brands in your field
Set a goal for each item that is relevant to you. This is called an action plan
Rule #1 on LinkedIn: The profile
You will first define what your goals are among the 4 we have identified, these goals will define your whole marketing action plan. 🚀 Based on that, you're going to optimize your profile and your company page. If you want to publish on LinkedIn, we're going to take special care of your profile, because it's better to publish with the profile than the company page. So, how to make your profile personalized and optimized? Well, simply without neglecting any step.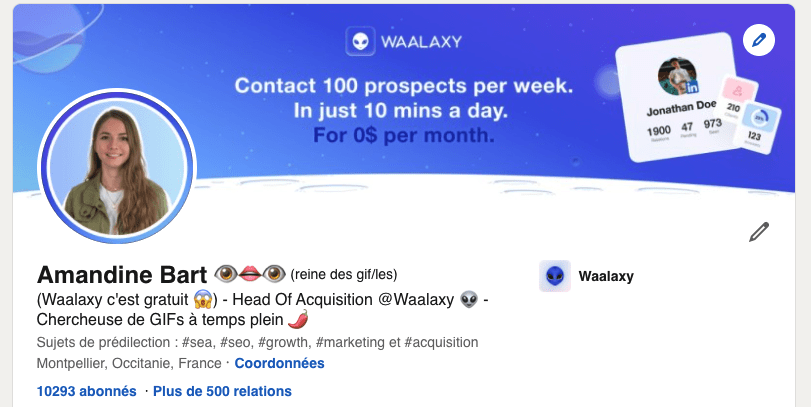 The profile contains 8 steps:
A color code for the entire profile.
An eye-catching Title.
A complete biography,
Descriptive emojis for your field. 🚜
A description that sounds like you,
A section with your best LinkedIn posts.
Your experiences and degrees.
To learn how to complete all these steps, follow the LinkedIn guide. 👀
Rule #2 on LinkedIn: Publications
Much in the same way as Instagram, posting on LinkedIn requires a main theme = your business.
And sub-themes, your expertise, topics that relate to your industry..
The goal is to keep your audience engaged. We advise you to publish on LinkedIn 3 times a week. You can choose the format that best suits your audience: text, carousels, images, videos, and stick to it.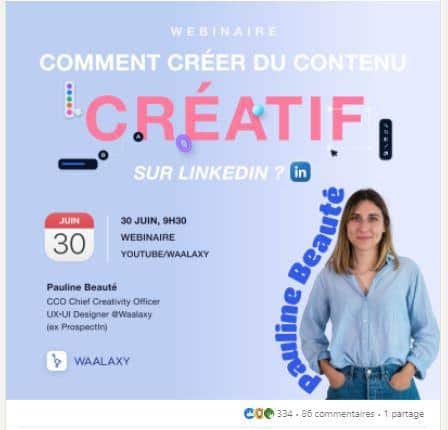 If you want to know our techniques, our templates, here is our LinkedIn Community managers strategy
Rule #3 On the network: Engagement with the audience
On LinkedIn, engagement is key.
The algorithm of the social network, like most other networks (Tik Tok and Instagram), works by sampling, that is to say that the network will first show your publication to a small number of people, depending on their interactions with you, it will increase the size of the audience. It is then very important to create engaging and original content. 🧠
Ask the audience to respond to you in comments, add open-ended questions and make jokes that can be bounced on.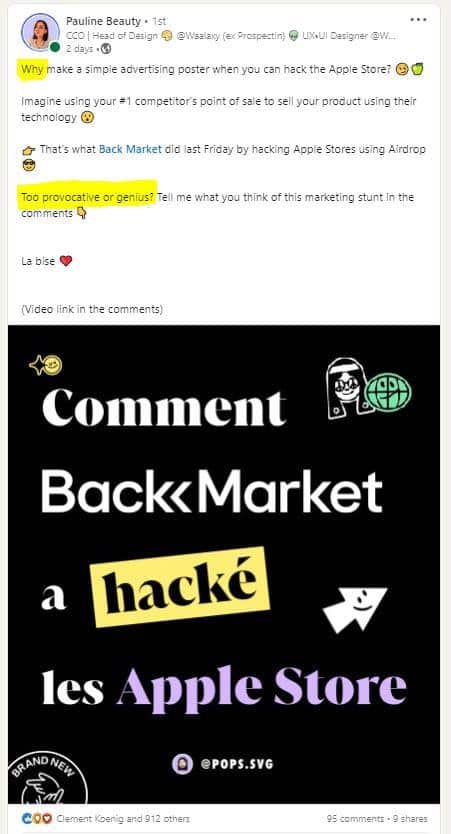 Also, consider that the network goes both ways = if you give, you will receive. So, interact with your audience's posts as well and make connections.
Idea to boost your presence on the LinkedIn network
Turn your employees into ambassadors and get them to post on LinkedIn around their topic within your company. This way, you will be everywhere and it will be impossible to miss you in the news feed. We call it the Avengers strategy.
(english subtitles available). 
Conclusion
In this article you have seen all the different social networks and how they work. You have been able to understand the algorithms and benefits of each network. If you have any questions, contact us on LinkedIn instead. It's our favorite social network. 🤩
Article FAQ