Customer Experience includes all interactions between brands and customers, such as purchases, requests to customer service, advertisements seen on TV and store visits, etc. 😯 Therefore, a good customer experience strategy necessarily has several dimensions. Let's take a closer look at it!
What is Customer Experience? Definition
Let's start with the definition of customer experience to understand what it is and contextualize its meaning. 📖 Customer experience refers to all the emotions and feelings a customer experiences as a result of purchasing a product or service.
This includes not only the quality of the products or services you provide, but also the quality of your interactions with your team. As the customer experience has evolved over time, managing it has become a critical factor in growing your business. 🚀 Even the smallest interaction can change a customer's perception of your brand, and alter their customer satisfaction.
👉 In fact, improving the customer experience should be part of your sales strategy. The competitive advantage of your offering should unite all employees. To act effectively over the long term, you need to pursue clear and common goals together.
Definition of CX Management
In addition, the definition of customer experience management or CXM (Customer eXperience Management), refers to the perceptions and feelings of customers towards a company, to manage these perceptions and feelings to maximize customer satisfaction, engagement and loyalty. 🥰
Today, CX (Customer eXperience) professionals are moving beyond simple customer experience management to embrace new ways of identifying customer sentiments, such as EFM (Enterprise Feedback Management) or VOC (Voice of the Customer). 🗣️
👉 Over time, companies that aligned their mindset with their target audience realized that optimizing the customer experience was the way to achieve their goals. 🏹 CX metrics and KPIs have little meaning if they are not linked to financial performance.
Example of Client Experience Pyramid
Customer experience is an important topic for all companies. It covers the entire customer journey, 🛣️ from the customer's first contact with the brand to the post-sale period.
Positive experiences can differentiate your brand, increase brand awareness, build customer loyalty and increase sales. 🧨 To be able to measure and improve it, the company can rely on the customer experience pyramid, inspired by the famous Maslow pyramid. It is a combination of different levels of experience with the brand.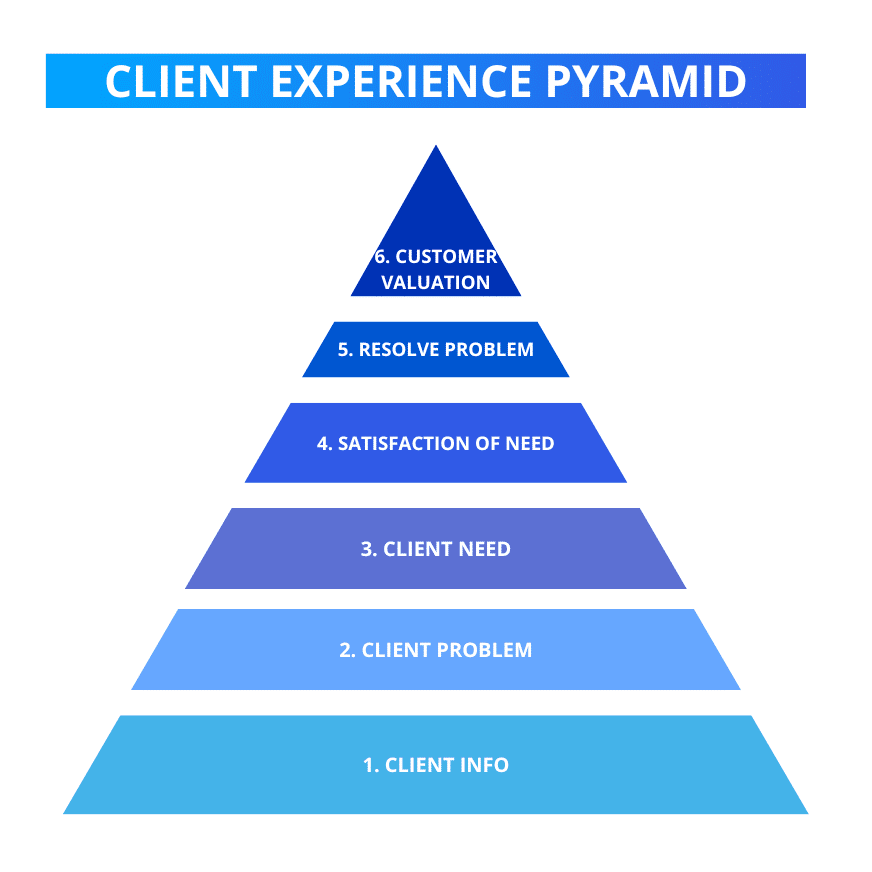 The 6 Steps of Customer Experience
The customer experience pyramid represents the needs and expectations of customers according to 6 hierarchical levels. It is a visual representation in the form of a pyramid that emphasizes the quality of a company's experience. ☝️
The bottom levels have minimal expectations, with a very low level of satisfaction. In contrast, the top represents a high quality experience with the brand and excellent customer satisfaction! 🌟
So see these steps in more detail, below. ⏬
Step 1: Provide Customers with Relevant Information
This step is the bottom of the pyramid and the weakest service a brand can offer to its customers: providing useful information! 😅 This is a phase that only satisfies consumers looking for information.
In addition to meeting minimal expectations, companies should implement searchable self-service information. 🔍 For example: this could be setting up an FAQ on your website. The key success factor for the customer is to help them solve their problem independently.
👉 In this case, there is no real contact between the consumer and the brand. The user experience is minimal and not personalized. However, staying only at this first level of customer experience, prevents the company from differentiating itself from its competitors and shaping the minds of its customers.
Step 2: Solve Customer Problems
This second level of the CX pyramid deals with situations where a company provides an answer to a specific customer problem. 🙌 This is a way to make a difference with customers, as most brands address the problem holistically rather than individually.
👉 This is about connecting with your customers to increase their trust and build loyalty later on. This form of experience makes consumers feel heard and important. It's also a way to turn customer dissatisfaction into satisfaction. 😏 For example: the implementation of personalized customer service.
Step 3: Respond to Customer Needs
This third step is designed to help consumers achieve their ultimate goal. 🎯 Therefore, companies must listen to them carefully. However, there is a distinction to be made between addressing a problem (the previous step) and meeting a need.
👉 When a brand meets the needs of its customers, it must go far beyond simply solving the problems they face. 🤔 For example: if a customer is having trouble taking advantage of a promo code, customer service can help them solve that problem by providing additional promo codes. This meets the customer's need. Because the customer originally wanted a discount on their purchase. 👏 So this third level can strengthen the close relationship between the customer and the brand.
Step 4: Satisfying Customer Needs
This level of the customer experience pyramid allows companies to anticipate customer needs. 👀 It's essential to show your commitment to your customers and optimize their experience and loyalty.
👉 At this level, a customer-centric approach is particularly useful for developing marketing and customer relationship strategies. 🤗 For example: anticipating customer needs, recommending products that complement products already purchased. 🤑 The experience is therefore personalized and qualitative. Customers feel pampered and become more attached to the brand.
Step 5: Solve Customer Problems
This stage of the customer experience pyramid is about accurate analysis of customer information and comprehensive prediction of future needs. ☄️ This requires an optimized customer relationship strategy. Companies need to be proactive.
👉 Companies also need to adapt to new consumer trends and new technologies. 👽 For example: an ecommerce company that offers daily use products online, can notify its customers before they finish the products they bought, and renew the order automatically for them, to avoid them going through the checkout again.
Step 6: Valuing Customers
This is the most important level for businesses and the ideal one for the customer relationship process to go well. 💯 Here, the customer's needs are fully met, and the brand helps revolutionize the customer's life. Hence, the customer experience is unique and creates high added value.
👉 However, very few companies reach this level of the customer experience pyramid. 😓 Let's take Microsoft or Google as an example, which introduced computers and hyper-powerful searches into the "World Wide Web" and consequently, revolutionized the use of the internet worldwide. 🌎 At this level of the customer experience pyramid, products and services greatly facilitate the consumer's daily life and brands ensure excellent customer relations.
How to Improve Customer Experience?
A better customer experience benefits your business, but it also has many advantages. This part of your proposition has become critical to the success and sustainability of your business! 💥
Once you understand the importance of customer experience, it's imperative that your business adopts the right strategies and behaviors to hold its own against the experience offered by your competitors. This way, your brand has the decisive advantage of satisfied and convinced customers who participate in the communication of your offer.
Map the Customer Journey
Improving the customer experience requires clearly defining the objectives to be reached and analyzing customer feedback. 🧐 To achieve your goals, we recommend creating a customer journey map. The customer journey is closely related to the customer experience.
👉 A customer journey describes the totality of interactions between a company and its customers, while customer experience refers to the emotions felt at the touchpoints used to generate those interactions. So, by identifying the strategic acquisition channels between your company and its target audience, and the relevant moments of truth that trigger purchases, you can identify pain points and customer frustration that can lead to a decline in your customer base.
Providing a smooth and enjoyable customer experience throughout the customer journey is a prerequisite for reducing dissatisfied customers and increasing conversion rates!
Omnichannel Customer Experience
Once you've established an emotional connection, you need to think about the omnichannel notion of your customer experience. 🔥 Multichannel is the ability to contact businesses via multiple communication channels, but omnichannel goes even further.
👉 With an omnichannel strategy, your customers can move seamlessly between channels or use two channels at once to extend the experience. This omnichannel mindset leads to strong consistency between channels and allows consumers to experience them together.
In concrete terms, implementing an omnichannel strategy requires optimizing both offline and online experiences. By leveraging CRM ("Customer Relationship Management"), you can intelligently use customer data. 🤔 Your customer service department needs to have access to the history of customer journeys and the touchpoints they have accompanied, allowing them to provide ever more relevant answers.
The Digital Customer Experience
The digital customer experience is becoming more and more important. 🤓 Indeed, mobile, social networks, websites and all other digital channels are now an integral part of the customer journey.
As such, it has become imperative to implement a digital customer experience optimization strategy. 🔥 Understanding the role that digital channels play in the overall experience you provide to potential buyers can be complex. However, it's very important…
Today, we're increasingly talking about the "cross-channel" journey and the omnichannel journey. 🏃 For example, customers may discover a product online on social networks and visit a brand's website where the offer is advertised before trying on and buying the product in a store.
👉 This transaction then takes place offline, but digital experiences certainly play an important role in purchasing behavior. Therefore, it is imperative to provide the best possible digital CX! Therefore, optimizing the digital customer experience starts with auditing or diagnosing the performance on various digital channels.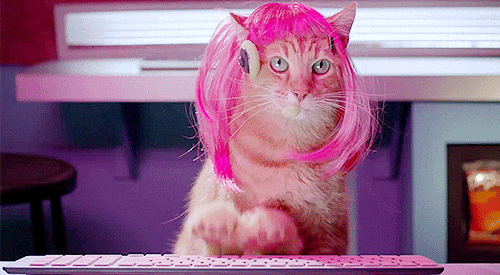 This diagnosis should be done systematically using indicators such as CES (which we'll see later). ⏬ It's important to know when buyers hit a roadblock when using digital channels to achieve their goals.
This audit helps you optimize your website's page loading and remove the barriers consumers encounter during the buying process. 💲 The ultimate goal is to increase conversions with these online channels.
For more information on all the best practices of digital prospecting, check out our dedicated article! 😉
What are the Mistakes to Avoid during the Customer Journey?
There are some mistakes to avoid at all costs, if you don't want to ruin the customer journey: ❌
Having long waiting times,
Having employees who do not understand the needs of the customers,
Having unresolved issues,
Having too much automation and little human contact,
Having non-personalized customer service,
Having angry or disrespectful employees.
Among others…
💡 All of these mistakes can negatively impact the customer experience and may damage your reputation. 🤐 Personalization of the customer relationship is one of the most important success factors for loyalty. Treating customers individually and taking their preferences into account is the foundation of a successful experience. In general, if your strategy is not customer-centric, it is bound to fail.
However, the most common mistake is looking at the customer as a whole without personalizing their experience. 🙊 It's important to remember that your customers want a quality customer experience. So, if you don't listen to their expectations and needs, they will turn to your competitors.
Likewise, it would be a mistake not to consider the "omnichannel" aspects of your digital approach. 🌐 Focusing on a single contact is no longer an option. Instead, you need to understand your own service strategy to take into account all the communication channels used by your target and keep the whole experience seamless.
Remember, customer wait times must be minimized to create a positive customer experience. ✅ Therefore, responsiveness should be better than your competitors. Also, you need to offer simple and intuitive usability coupled with attractive "design" to reduce consumer effort and promote customer conversion.
If you want to know how to convert your prospects into customers, then read this article! ⚡
How to Measure Customer Experience?
Measuring customer satisfaction before and after the implementation of a strategy is essential. 👌 Customer audits allow you to identify priority actions to implement.
Then, by clearly defining your goals, you can evaluate whether they were achieved and identify the changes needed to continuously improve your prospecting plan.
👉 To track the progress and relevance of ongoing actions, benchmark KPIs can be referenced to calculate the ROI (Return on Investment) of a strategy. Of course, you need to choose a metric that matches your objectives. 🎯 When researching customer satisfaction, we recommend you use the following 3 KPIs:
1. NPS
or
Net
Promoter
Score
NPS is a metric that is used to see how customers tend to recommend your brand. 🗣️ In other words, you want to know what percentage of your customers are likely to say good or bad things about your product, service and company.
This KPI allows you to include one or more questions in your satisfaction survey, such as, On a scale of 0-10, "How likely are you to recommend our company to a friend, colleague or family member?" 👇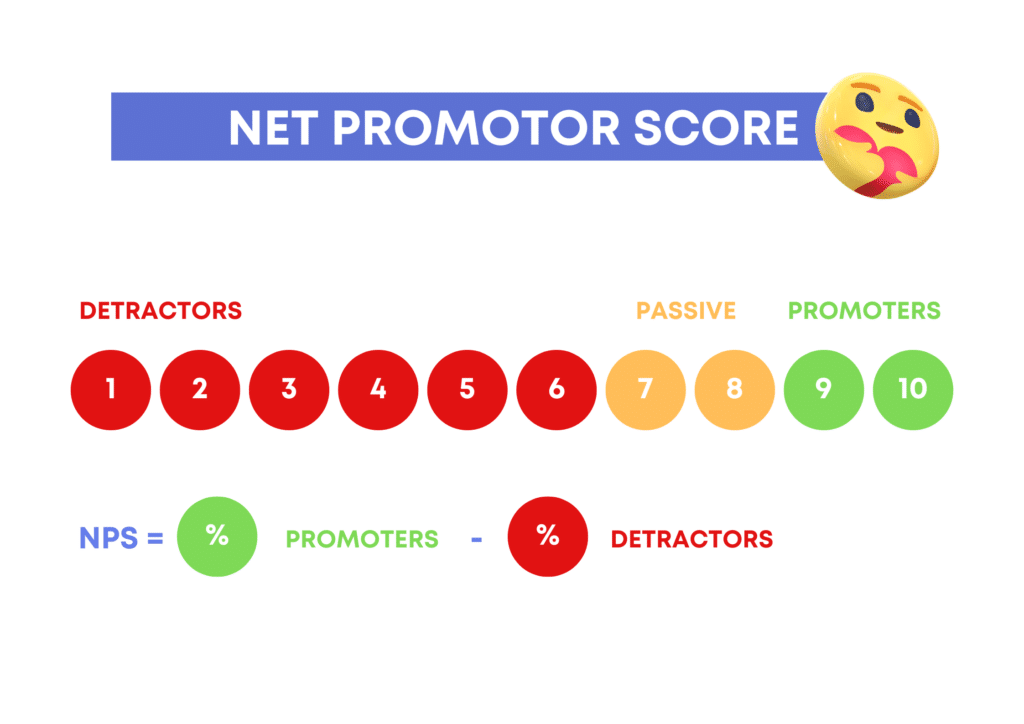 👉 Therefore, using the NPS, you can classify your customers into three categories: Promoter, Passive and Detractor.
To improve the customer experience, the objective of each action must be clearly identified. From this point of view, this segmentation makes sense, because you can define the actions associated with each customer category. The indicator then participates in the evaluation of medium and long term strategies.
2. CES

or

Customer Effort Score

CES is used to define the effort a customer makes to perform an action, such as contacting customer service or searching for information on a website. 👀 This takes the form of questions embedded in a satisfaction survey, such as "How much effort did it take to answer your question?"

This allows you to address the usability and simplicity of your customer loyalty and retention channels. 🤝 The less effort your customers put in, the fewer friction points and "pain points" that impact your conversion rates.
3. CSAT

or

Customer Satisfaction Score

Finally, CSAT is an effective way to measure customer satisfaction more accurately. 🔍 You can measure it by adding questions to your satisfaction survey, for example: "Overall, are you satisfied with the product, the reception, the delivery, the response from the customer service?"

👉 This KPI is great for being able to see all points of the customer journey. This allows you to evaluate the efficiency of your customer service, or even the correspondence between the last product sold and the consumers' expectations.
Conclusion: Customer Experience
In conclusion, segmentation information about your customers, such as socio-professional categories, preferred products, and behavioral data, is a potential goldmine and helps you properly define your brand positioning. 🧲
Today's biggest challenge is collecting enough data to drive marketing campaigns and help customer service representatives find the most relevant ways to improve your customer experience strategy. 👌
In addition, it's important to remember that the way a brand designs its customer experience has a significant impact on its priorities. 💥 This is why creating a good customer experience is so important, and companies should be obsessed with it. 😜
👉 From a customer experience perspective, a personalized approach, even if imperfect, is better than no approach. 🙊 With this in mind, we recommend that you first identify and map your key customer journeys to identify friction points that may be impacting your customers' experience (negatively) and, therefore, your sales.
Customer-centric companies increase their retention rates and repeat purchase rates year over year. And that's no coincidence! 🙏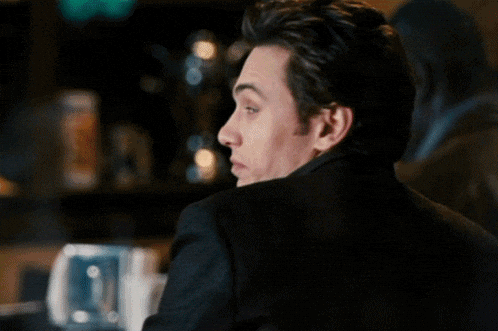 FAQ of the article
What is the Difference between Customer Satisfaction and Customer Experience?
Customer satisfaction refers to how satisfied a group of customers is with a product or service at a given time. 💯 This can be measured by satisfaction surveys. In this customer satisfaction survey, customer feedback is collected on several questions.
While, customer experience (CX) is the sum of all customer interactions at each touchpoint with your brand. It lives throughout the buying process and shows the overall experience of a customer. Ideally, it should be seamless, 💦 seamless, and provide unforgettable moments for consumers.
👉 Therefore, the difference between customer satisfaction and customer experience lies in the information provided to brands!
While customer satisfaction is measured by listening to specific interactions and customer voices at specific moments, 👂 customer experience reflects the entire customer journey, engaging customers and making them more fully aware of their expectations. Increase loyalty to your brand with a high-quality customer experience!
What is a successful Customer Experience?
A customer experience can't be defined the same way for every business, since every business is different and so are your customers. 🥰 However, there are some indicators that you are on the right track for a successful customer experience:
If you are using customer feedback to improve your offering.
If listening to the voice of the customer is your brand's top priority.
If you have a system in place to collect feedback and actively analyze it.
If you seek friction reduction and problem-solving from your customers.
💡 Ultimately, delivering a great customer experience means asking your customers the right questions, listening to their answers, and acting on their feedback!
Why use the Customer Experience Pyramid?
The purpose of the customer experience pyramid is to help companies measure their performance. 💹 So improve your processes to best meet consumer needs and maximize positive experiences.
With the customer experience pyramid, 🔺 you can easily organize the different levels that make it up. This way, the company can identify weaknesses and better adjust its marketing actions. 💪 It's about better allocating efforts where the customer impact is real, rather than in low-impact levels on customer satisfaction.
So this marketing model enriches your customer experience management strategy! 🚀