Welcome to the fascinating world of branding! 👀🌟 Have you ever wondered how a company manages to stand out and captivate its audience? Well, it's thanks to a strong and memorable brand image.
In this article, we'll explore the concept of branding in detail, with examples, highlighting the risks of a poor brand image and giving you tips on how to improve it.
So fasten your seatbelt and let us guide you through this captivating universe! 🚀
Brand image: definition
What exactly is brand image? 🤔
Imagine an imprint left in consumers' minds, an indelible impression that makes them remember you and your company.
It is the very essence of your identity as a company and is a real asset for setting yourself apart from your competitors.
Brand image examples
Apple and its strong brand image
An emblematic example of good branding techniques is Apple. 🍎
This renowned technology company has succeeded in creating a powerful brand image that is recognizable the world over. Apple's brand image is associated with values such as innovation, elegant design, and exceptional user experience. The company focuses on emotion and advocates accessibility for all. This is reflected in their latest advert, "Accessibility, the best".
Apple defines itself as a pioneer in the sharing of information and knowledge, bringing people together, educating them, and opening up the world to its users. Its brand image is powerful and gives everyone who uses the product a strong sense of belonging.
Their iconic logo, the famous crooked apple, is instantly recognizable and symbolizes the simplicity and excellence of Apple products. Thanks to its carefully cultivated brand image, Apple has managed to build a loyal base of devoted customers who look forward to every new product launch.
The problem is that marketing isn't the only element shaping a brand's image today, in all the perception surrounding the brand. There are also major issues surrounding Apple's image, such as the working conditions of its employees and the materials used.
Le Monde, The New York Times, and other big names in journalism have not hesitated to denounce certain practices and tarnish this giant's brand image.
Luxury branding
Now that you know more about the ins and outs of branding, let's take another example, one that evokes luxury and elegance: the famous Rolex watch brand.
Their brand image evokes refinement, precision, and exceptional craftsmanship. Their sophisticated logo, combined with glamorous advertising campaigns, creates an aura of prestige around the brand. As a result, Rolex has become a benchmark in the high-end watch industry, attracting watch lovers looking for quality and prestige.
In reality, what Rolex is looking for is the need for exclusivity, the feeling of being unique or of being part of an elite by being able to afford expensive watches. This is also why Rolex often has the same type of advertising, "rich men who have succeeded and who show off their watches". Simple and sober, just enough to appeal to some people's vanity 😉
And of course, like any very wealthy company, Rolex has its share of bad publicity that darkens the golden image, for this one, I'll leave you to look. 😉
As you can see, the brand image is complex and requires some clarification.
How to create a brand image? All the tools
Brand image analysis is essential for understanding how the company is perceived by the public and for making informed strategic decisions. 👀 Here are some tools commonly used to assess and analyze the brand:
🏠 Market research:
Market research collects quantitative and qualitative data on consumers' perceptions of the brand.
📺 Social network monitoring:
Monitor brand-related comments, mentions, and conversations on social platforms to understand consumer perceptions and attitudes, there's nothing more effective. People are leaving opinions and exchanging views about brands more and more naturally.
🔍 Competitive assessment:
Analyzing the image of competitors can give you valuable information about which strategies work and which don't. Compare them, and try to draw conclusions about consumer perceptions of different brands.
📲 Media and publication analysis:
Follow the press articles, blogs, and specialist magazines that talk about the brand, as we've just seen, the media are very fond of scandals and will not fail to make bad publicity.
There's also a tool that can help you analyze a company's image: the Kapferer prism.
The aim is to identify the different ways in which consumers identify with the brand in order to understand how to build a positive image.
You will find more explanations about branding and identity in this article.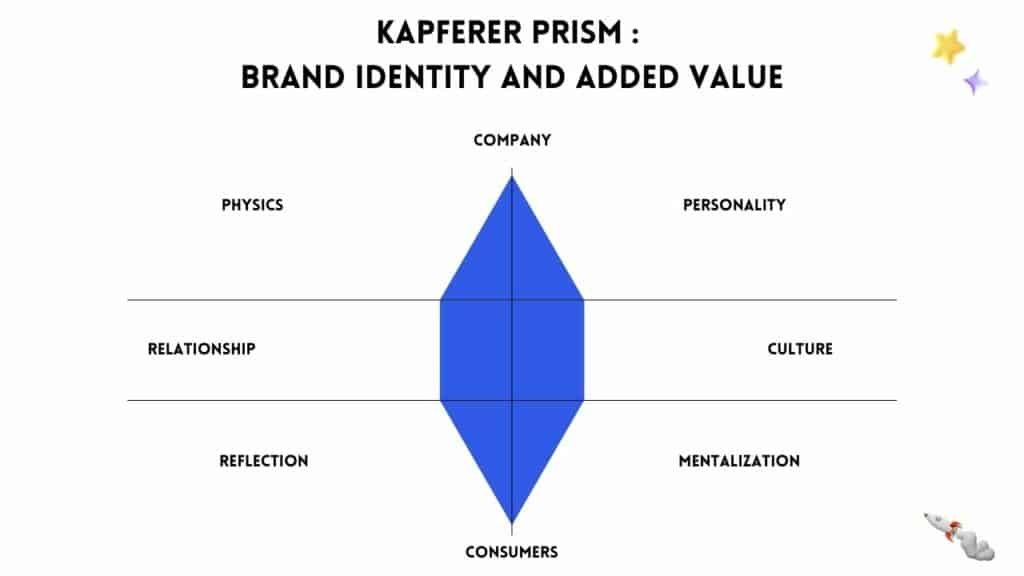 Now that you know the keys to analyzing your brand image, you're ready to embark on developing an even stronger strategy and making your business shine! 💪✨
Build a brand strategy and get inspired by the best ones
1) Craft a Compelling Brand Personality
First of all, what are the missions of your products, and how do they help consumers? Do they save time, money, or health? These missions will form an integral part of your values, like Apple, which claims to be an advocate of digital accessibility for all.
Next, what are the values of your consumers?
Have you precisely defined your personas?
What are their motivations, frustrations, and values?
Use this information for your brand creation and build a full branding aligned with your market.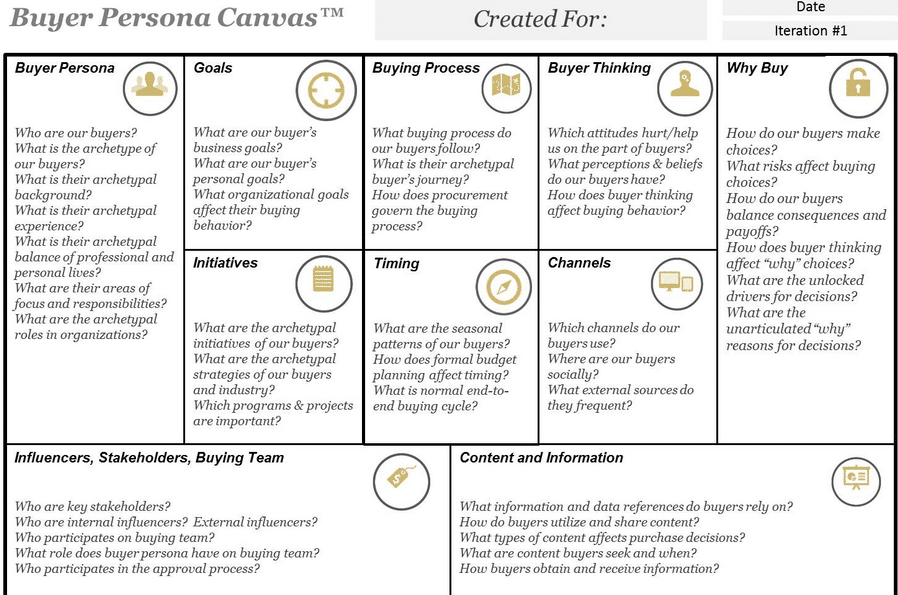 ✨ Brands that possess a distinct and authentic personality are more likely to attract and engage customers.
Your brand's personality should align with your target audience and evoke emotions that resonate with them. Are you aiming for a playful and energetic persona, like the fun-loving spirit of Coca-Cola? Or perhaps a sophisticated and professional one, like the elegant allure of Mercedes-Benz?
Consider your target market's aspirations and values when shaping your brand's personality.
2) Develop a Unique Brand Identity
🎨 Creating a visually appealing and memorable brand identity is crucial for brand recognition and differentiation.
Start by designing a logo that encapsulates the essence of your brand. Ensure it conveys your brand's values and resonates with your target audience. Take inspiration from brands like Nike and their iconic swoosh or McDonald's golden arches. Choose fonts and colors that align with your brand's personality and create a cohesive visual brand. Develop brand guidelines that outline the proper usage of your brand elements to maintain consistency across all touchpoints.
3) Craft a Powerful Brand Messaging
💬 Crafting compelling messaging is essential to effectively communicate your brand's value proposition.
Define key messages that articulate your brand's unique selling points and highlight how your product or service benefits customers. Think of FedEx and its message of "reliable and fast delivery", or "Subway emphasizing fresh and customizable sandwiches". Your messaging should be concise, consistent, and tailored to your target market's preferences and pain points.
Develop a tagline that captures the essence of your brand and sticks in the minds of potential customers, just like L'Oreal's famous tagline: "Because you're worth it."
4) Connect Emotionally with Your Audience
❤️ A great brand goes beyond just selling products or services; it creates an emotional connection with its audience.
Focus on creating a brand experience that resonates with your target market. Leverage storytelling and create content that evokes emotions and fosters a sense of community. Look at brands like: "Starbucks, creating a cozy and welcoming environment that feels like a home away from home".
Engage with your audience on social media platforms, respond to their comments and inquiries, and build genuine relationships. When customers feel connected to your brand, they become loyal advocates, just like the devoted followers of Tesla. 😉
5) Stand Out from Competitors
✨ To differentiate your brand in a crowded marketplace, identify what sets you apart from competitors. Highlight your unique selling points and emphasize how your product or service provides a better solution or experience.
Take "Amazon, for example, revolutionizing the way we shop with their vast selection and convenient delivery options". Develop a competitive analysis to understand your competitors' strengths and weaknesses, allowing you to position your brand effectively.
Offer your customers a unique and memorable experience through your products, services, interactions, and site. Creating positive emotions fosters a strong and lasting brand identity.
Optimize the site so that it is fast and has everything you need, focus on your customer service, and do your utmost to create a positive memory of the purchase. Collect good reviews and share them with the community!
6) Leverage Digital Marketing and Content Strategy
📱 In today's digital age, digital marketing plays a pivotal role in brand-building.
Develop a comprehensive digital marketing strategy that leverages various channels, such as :
Social media,
Search engine optimization (SEO),
Email marketing,
Content marketing.
Use the right communication channels to get your message across clearly and consistently. Well-thought-out communication strengthens your brand image and creates a connection with your audience. Use strong words that define your brand image.
For example, Waalaxy's TikTok is devoted exclusively to the values of corporate well-being, with the number 1 objective being to hire talent 😉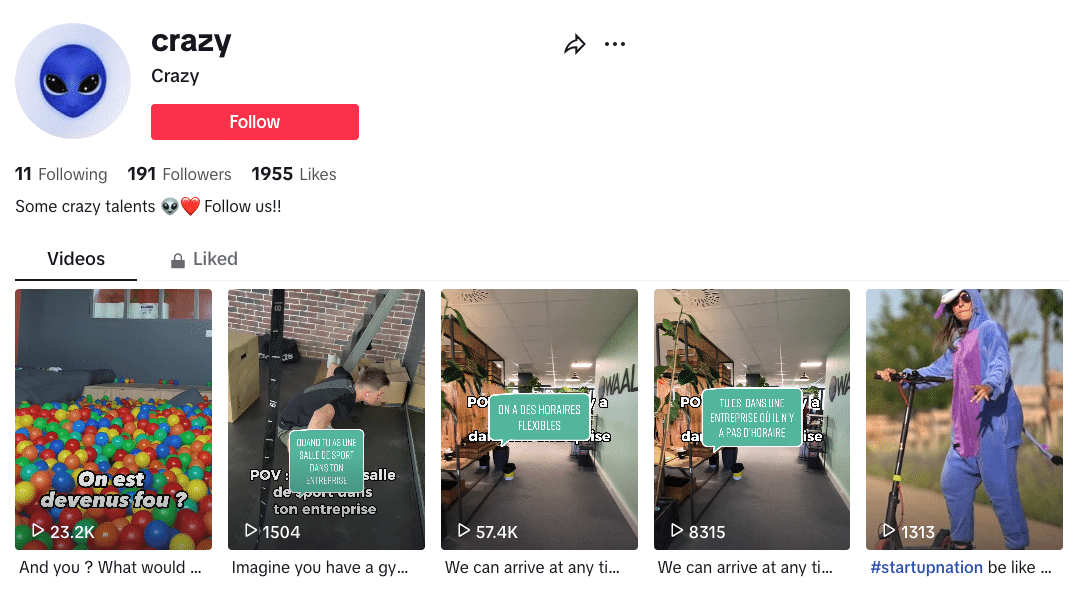 Set your objectives according to your networks and embark on a social media strategy.
7) Build Credibility and Trust
🌟 Establishing credibility and trust is paramount for a great brand. Deliver on your brand promise consistently and provide exceptional customer service. Encourage customer reviews and testimonials to build social proof. Look at Google and its reliable search engine, gaining the trust of billions worldwide.
Leverage influencer marketing to amplify your brand message.
To establish a brand identity, you need to build Trust by understanding and adapting to your customer's requests. You can adjust your brand image to better meet their expectations.
Read reviews and feed off their needs, create specialized quizzes when they ask for a refund or other requests, and act quickly enough… A bad reputation takes root much more quickly than a good one. 😉
What are the components of a brand identity?
Let's resume! A company's brand identity is made up of several elements that work together to define its personality, positioning, and public perception. It's a collection of things…
Brand name and slogan.

Logo.

Visual identity.

(colors, typography, motifs, images, and illustrations used in communication media, the website, packaging, and other visuals).
Brand positioning: (i.e. how the company differentiates itself from its competitors and how it is perceived by the target audience)

Brand voice:

(Brand voice refers to the tone, style, and manner in which the brand communicates with its audience)

Brand values.

Customer experience

(we've already talked about this a bit above 😉 )

Brand story:

(The brand story is all the stories and events that have shaped the company, it's part of storytelling)

External opinions :

(customer reviews, press articles, comments on networks… anything that can create evidence of public opinion)
The risks of a poor company image
A bad brand image can have quite serious consequences for a company. It can lead to a loss of customer confidence, a drop in sales, and a deteriorating reputation.
Fortunately, there are ways of rectifying the situation and improving brand identity.
Frequently asked questions
Synonymous with the brand image
Brand image is also known by other names, such as "brand identity" or "branding".
What is the difference between brand image and brand awareness?
Brand image refers to the perceptions, emotions, and associations people have with a company, product, or service. Brand awareness, on the other hand, represents the level of recognition and familiarity of a brand among the general public.
And there you have it! You now have a better understanding of brand image and its importance in the b2b world. Don't forget that your brand image is an essential element of your success and that it can help you stand out from the crowd and build customer loyalty.
What's the difference between brand image and personal branding?
Brand image refers to the overall public perception of a company, organization, or brand. It is the way in which the company is perceived, recognized, and associated in the minds of consumers. The brand image is the result of the communication strategy and all the interactions, messages, and experiences the public has with the company, that, normally, is clear to everyone after reading the article. 😄
Personal branding, on the other hand, focuses on creating an image and an e-reputation for a person, usually in a professional context. It is a strategy aimed at promoting the individual as a brand in their own right, highlighting their skills, added value, expertise, personality, and values.
So, no more excuses! Create an unforgettable impression and leave your mark on your customers' hearts, by focusing on brand image! ❤️✨