Customer acquisition channels are constantly improving, there are many ways that you can reach your leads and communicate with them in an efficient way. Being an advertiser can be a difficult task when you don't know what to use.
But today, all that is about to change. In this article, you will discover the best channels for acquisition, their cost, some examples and much more… 💡
What is marketing acquisition?
The word may sound barbaric ⚔️ yet it is not, we promise. This marketing technique is a little different from others because it will essentially target people who have become aware of your brand and are about to buy a product or service from you.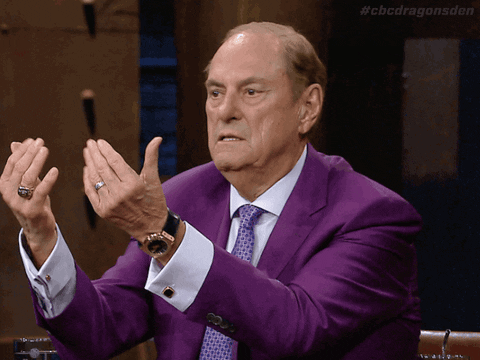 You'll need to implement strategies to attract new prospects to your landing page, your social media page or your website. Moreover, this process goes hand in hand with your lead generation (maybe it was obvious?).
Customer Acquisition channels : the future is here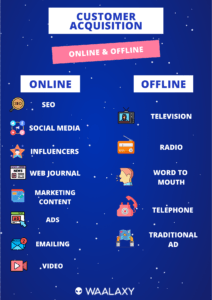 There are several channels you can use to acquire new leads, the most common ones are emailing or cold emailing, social media like LinkedIn, paid ads etc…
Indeed, the more diversified your channels are, the more chances you have of acquiring new customers or retaining the old ones. 🔐
It's important to keep constant marketing communications with your leads and clients, so they don't forget your products, they can learn about new promotions or features coming up.
Therefore, you should review your channels according to the marketing strategy you want to adopt for your business growth. Here's an article of all the methods you can use to improve your prospection.
Let's start from the beginning, okay? 😉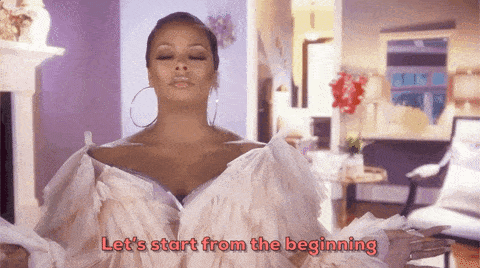 What are the online  acquisition channels?
Let's recap? Here is the list of online acquisition channels that you can use:
Social media (organically).
SEO 🔥.
Advertising (Facebook Ads, LinkedIn Ads, Google Ads…).
E-mail marketing.
Partnerships with influencers.
Content marketing as part of inbound marketing.
Videos on YouTube (or others if you have the choice).
The digital press (concretely you establish partnerships so that your brand appears online via the content of others).
Offline channels in acquisition
Traditional display advertising.
Radio.
Television.
👄 Word of mouth.
Telephone prospecting.
What is a customer acquisition channel?
Let me start with a quick definition and an article to show how multi channel strategies work. 🤓
Customer acquisition channels are the ways in which you attract new customers, these can be organic or not, online or offline.
Here's a list to be a little be more extensive:
Direct traffic to your site.
Paid search on search engines.
Referral or ambassador programs.
Organic search on the web.
Social media marketing campaigns.
Paid social sponsorships or ads.
Events, meet and greets.
Email marketing campaings.
Direct mailing campaings.
Cold outreach (phone, mails).
Word-of-mouth marketing.
What are the acquisition channels to use online?
There are many acquisition channels that can be used in your web marketing strategy. We are going to talk about some of them so that you can know how each one works.
Social networks as an acquisition channel
This lever of customer acquisition is to be taken with caution. Why not? Well, the day you stop using this means of communication, you will not get your usual traffic. This makes sense. But that's not all, your target 🎯 must also be well chosen according to their usage preferences (to make it simple, don't target Grandma Gertrude on TikTok).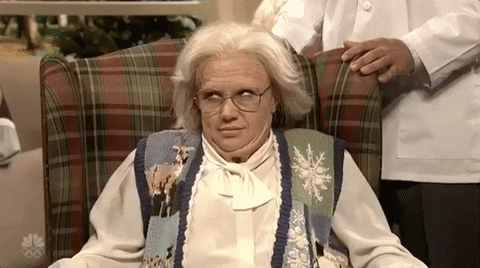 Know that social networks remain an effective means of acquisition if you want to increase the visibility of your business.
A sure acquisition channel: SEO
This one is pretty important because it generates ⚡ traffic and when you have a site, having qualified traffic is exactly what you want. It is in your best interest to implement an SEO strategy. Why you might ask?
Firstly because SEO is a long-term strategy and brings you sustainability that will help you get constant traffic that lasts.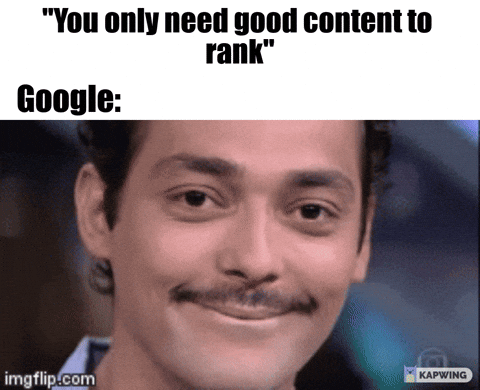 Of course, you will have to be up to date on the technicality, the content and the netlinking of your site. We talk about this in more detail here.
The results will not be immediate at all, but if you stick to it and do it well, these results will allow you to attract new customers, to appear on the sacrosanct search engine Google. This is one of the most effective and powerful acquisition levers you can use.
Integrate email into your acquisition campaigns
It is often mistakenly thought that email marketing 📧 is old-fashioned. We reassure you right away, it is not. On the contrary, you need to harness the power of this tool that is still far from retirement. In fact, some companies base their campaigns solely on this means of customer acquisition, which is telling.
In fact, the good old email is a safe bet. It's inexpensive, customizable and very easy to set up. As a result, you get a double shot at acquiring new customers and retaining the ones you already have.
Offline acquisition channels
We have given you 3 channels that can be used online, but you can also rely on offline acquisition channels. And you can actually do both – combine online and offline channels.
Professional events
As said before, offline channels are complementary to online ones. You can successfully attract customers during trade shows, exhibitions, conferences that will allow you to speak directly to the consumer and fill them in on what you do.
And who else but you can explain to a potential lead what you do? You are the obvious choice.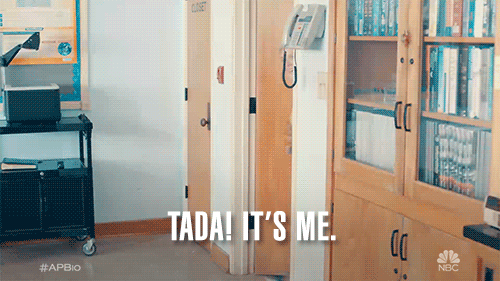 At this type of event, you are an industry professional and the atmosphere is designed to facilitate interactions between you and potentially interested customers.
Traditional advertising
This is a technique to acquire new customers. The only problem here is that you will not be able to measure the profitability of the operation. You will not be able to know who has been brought into your business through a street marketing campaign and therefore, it will not be possible to calculate the profitability of the said operation.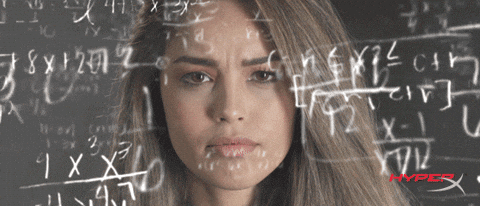 The main advantage of traditional advertising is that you can reach everyone: from a child 🧒 to their parent to the grandmother. Yes, everyone.
The main disadvantage is also an advantage: your targeting is imprecise. The rule of creating personas to sell better exists for a reason. By implementing traditional advertising, you also run the risk of missing your core target.
Offline acquisition channel: the telephone
Cold calling… Yes, we all think of the same thing: incessant calls from an energy provider. Yes, it's unbearable. However, telephone prospecting still has a bright future ahead of it. You just need to have the right tools.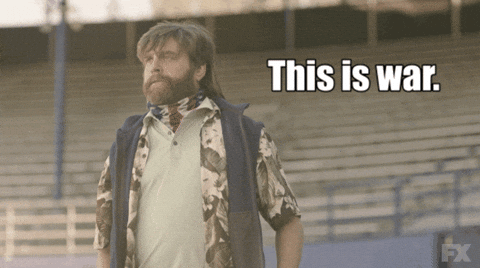 The first thing you need to do is to be prepared. What are you going to say to the person on the phone? You must be able to capture the attention of your potential client as soon as you start talking and above all have confidence in yourself and in the product or service you are going to sell. You need to anticipate the potential answers that you are going to be asked in order to show that you have mastered the subject 🖐️.
Of course, we're not giving you an exhaustive list, but know that there are many other acquisition channels you can use to get your business going.
Set up a customer acquisition plan
There no right or wrong of choosing your customer acquisition channels, so the best advice I can give you is to experiment as much as you can !
It might be confusing, even scary in the beginning to choose the right path to follow, but don't worry you will find out fairly quickly which channels work best for your target audience. 🎯
Depending on your industry, some channels may be more useful than others, and that's completely normal. Not all businesses are built the same. 💪🏻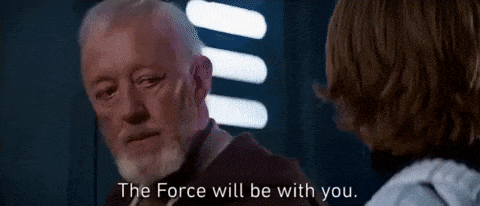 Customer acquisition channel strategy
In the end, you need to keep and boost the ones that gave you a greater ROI and have the biggest impact for your brand.
For exemple, let's say your business is selling energy drinks? ⚡ I don't think that setting up a coldmailing campaing for people who loves sports is the way to go…
In this case, you should look into sponsoring sport competitions, to sponsor the best athletes that might have influence on their followers, or you can set up free taste tests in major supermarkets and so on.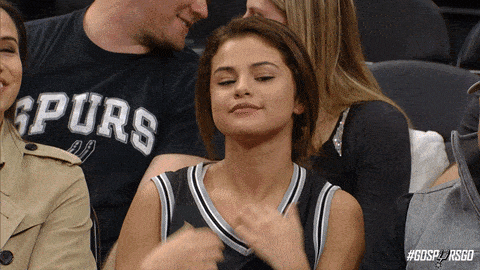 However, in case you own an SaaS company like ours, your best bet is to reach your clients via email marketing campains. For instance, you can send emails with tips and tricks on how to use the tool, special promo codes… 📩
Also, via social media sites like LinkedIn where you can find many professionals that are in your field of knowledge, engaging with your clients via posts and articles, creating a referral program, etc.
These are some of the channels we use, and that proved to be very succesful for our business growth, in creating a presence to differenciate ourselves from the competition. 🚀
How to choose your customer acquisition channels?
Like I said before, the best channel for you may vary depending on the type of business you're developing.
Nonetheless, here's a quick matrix you can apply in order to choose the best marketing channel. 👌🏻
Firstly, create this matrix in any spreadsheet tool like Google Sheets.
Secondly, put the potential channels in your line item headers and the attributes to compare each one in the column headers (or switch it up).
Thirdly, fill in the values with "Low, Medium or High".
This will help you have a better visual comparison of the acquisition channels you could use, this could be proven wrong at any point so be sure to adjust it as you start your campaigns. 👀
You can make it as easy or as complicated as you desire, so here's a preview of what you could use: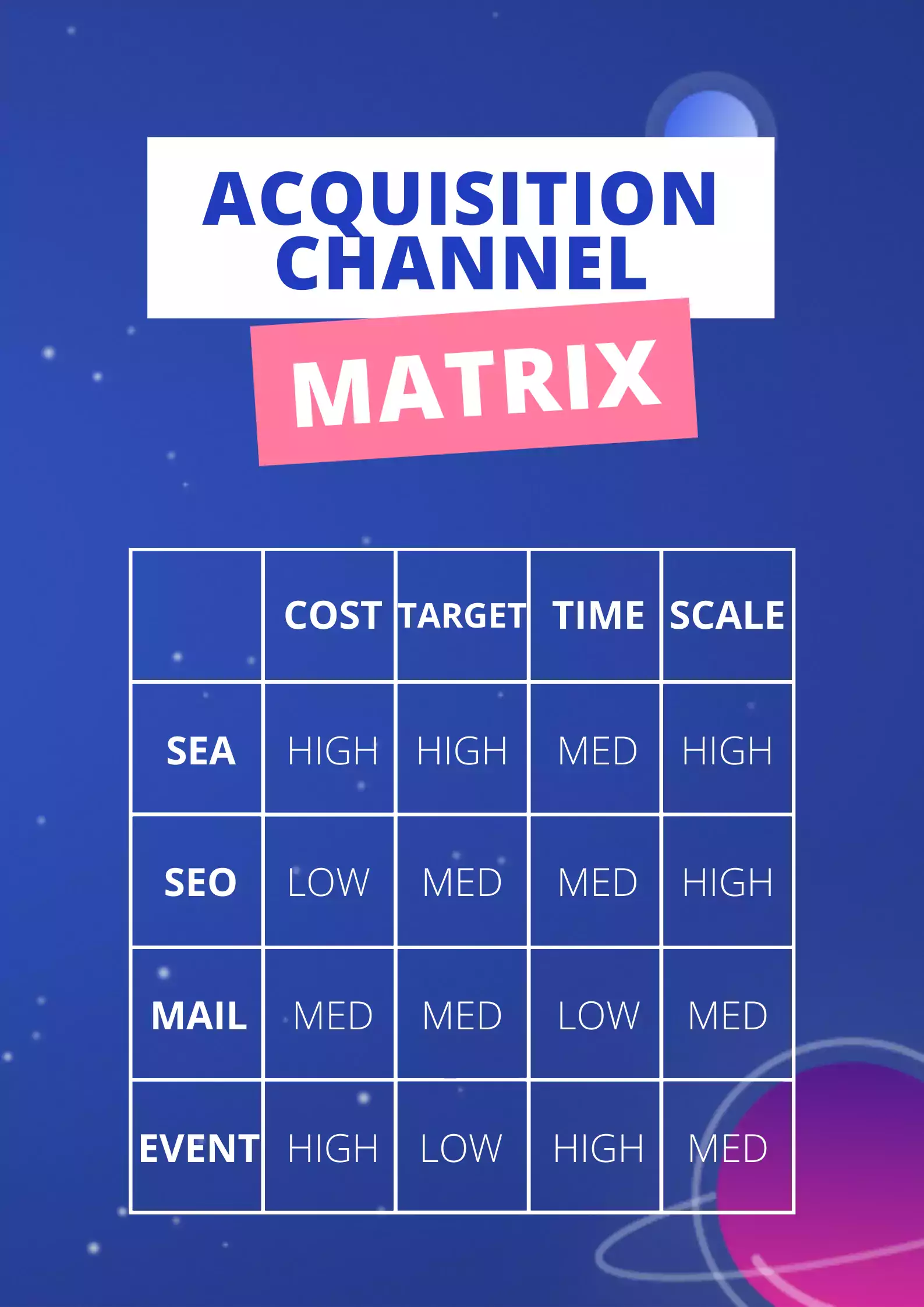 How do you calculate the cost per channel of acquisition?
This is a question often asked by decision-makers, because all ideas are nice but sometimes you need to go for the most practical solution, depending on the cost of customer acquisition. 💸
CAC or Customer Acquisition Cost, is calculated this way:
CAC (monetary result) = Marketing Costs (MC)/Customers Acquired (CA).
You can even go deeper and do a quick calculation for each channel, but know that the results may not reflect the benefits right away. If for exemple, you spend money for an upcoming event you won't see the results until after the event.
This will help you determine a little bit better the marketing budget needed for each channel, and which ones you should drop if they're not giving you a significant enough ROI.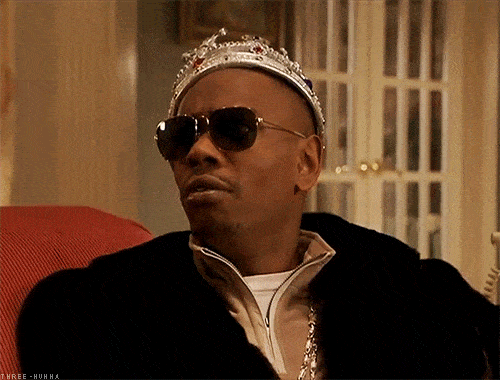 The best customer acquisition tool
Now that you know the basics, let's get to the nitty gritty shall we?
Let me explain what Waalaxy is and what it can do to help you expland your acquisition channels. 🤯
First of all, you need to know that Waalaxy is an extension on your Chrome browser that creates a CRM for you to handle your LinkedIn leads. It is completely safe as we do not touch the HTML code of the page and we have put in place securities to protect your LinkedIn account. Most importantly, daily quotas and human-like actions.
With Waalaxy you can create sequences to interact with your prospects, called Campaigns. These are completely automated, so you just have to choose your targeted audience, export it from a LinkedIn search, set up the Campaign and voilà!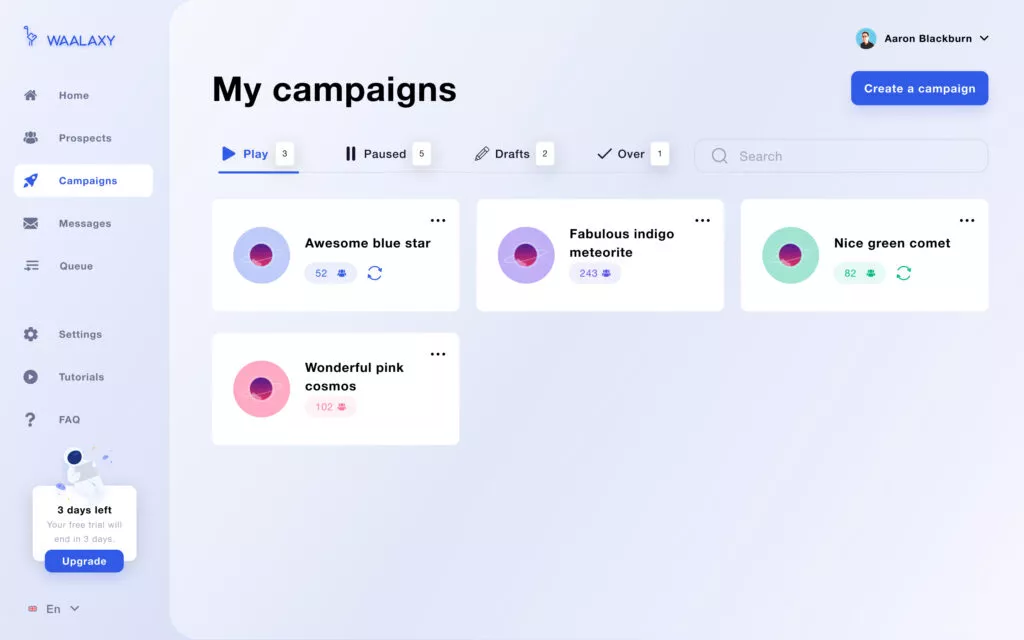 Secondly, it is a multichannel tool! Meaning that you can handle other acquisition channels like emails from the same platform.
Isn't that great? 🤩
This will save you time and effort setting up your campaigns and you can control the results in one place. All you have to do is synchronize your email account, choose an advanced sequence, then start the multichannel campain directly from your CRM.
List of marketing acquisition channels
Acquisition via YouTube
This one might be a little bit more complicated than the rest, but the results are very good. It takes time to create quality video content in YouTube. But, if you manage to do so, you will find that it's a great way to boost your Facebook or LinkedIn posts.
Why, you ask? 🤔
Because users of these platforms will spend more time watching them, with every minute, there's a greater chance that they will click on and view your profile or/and your company page. As a result, the algorithm of these platforms will reward you with more views! By the way, slides or any other visual content, like PDF, images attract more leads too.
Watch The Demo 🪐
Acquisition via Facebook
Acquisition via social networks is very effective as you know, when you create quality content it will attract more leads and will build up your branding. They have their own leads ads that can be synchronize with Instagram, if your prospects use that communication channel as well. 🔈
You can build a community by engaging in Facebook Groups and using Messenger, which make the customer experience even more delightful. Having numerous channels, as many as possible, is a great asset for you. Clients will be happy to be able to reach you on any platform, plus they can share or react to your piece of content for their own connections to see.
Acquisition via LinkedIn
Finally, this is our favorite one because it allows you to have a network of qualified prospects. This channel is well-known for it's quality of content, so make sure that you use it properly. Here's a quick article on why LinkedIn is indeed a gold mine!
It's for this reason that for our acquisition strategy we decided to take on LinkedIn, and to post from all of our company's accounts on a near daily basis, so as to have a bigger audience. 🤗
We share our knowledge on prospecting as well as show our company culture. All this contributes to diversify your customer acquisition strategy and social media presence.

As you may have guessed it, we use all three channels (and more) regurlarly to acquire new customers. To sum up, the results are pretty good, this month we made 16,5K from our blog alone!
So now you know what do. 😎
The idea is to be as diversified as possible, to nurture the current relationships with your customers, thus acquiring even more prospects.
Our best tips for customer acquisition
Now that you know a little bit more about it, let's give you some tips on how to do it. Let's go 🚀!
The first thing you need to keep in mind, especially if your product or service is going digital, is to have an SEO optimized site.
It makes sense, if you appear at the top of the search results, people are more likely to buy your products. In fact, you should know that the first page of Google alone generates 91% of clicks. With the knowledge that there are billions of searches per day on this search engine, we pay a little more attention to our position.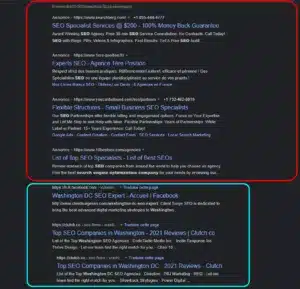 In the red insert ❤️ is what belongs to SEA. If you are doing Ads, you have chances to be placed in this insert depending on the budget you will spend on the keyword.
In the blue box, it is natural referencing. If you have worked well on your SEO, you will land on the first page or better, in the first few spots. This is what comes from organic 🔗 links and by optimizing your various content on a particular query.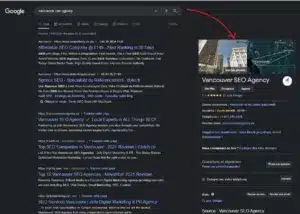 You can also have a Google My business insert. This one is specially made for local referencing. It allows your visitors to have your contact information to come and find you or give you a call.
Then, be original and make personalized content. There's no secret to this🤐, you must establish a … Yes, you guessed it right, a persona. A well-identified target will allow you to create content specifically for this.
Show yourself in your best light on social networks. Make organic and paid content and be regular. Above all, stay regular.
Last but not least, don't forget to follow your performance indicators, also called KPIs. You will be able to know if what you are doing is working or not.
FAQs for customer acquisition channels
It should be noted that in recent years, the cost of customer acquisition has increased by 60%. Yes, we know, that's a lot, but at the same time, competition is tough, and you have to do what you have to do to get ahead of the game.
How customer acquisitions channels work ?
Diversifying your customer acquisition channels is one of several ways in which you can reach your potential customers. Some are online like email marketing, blogs, social media… and some are offline like meetings, events etc. 🗓️
How to choose my customer acquisition channels ?
To choose your customer acquisition channels you need to define your targeted audience, compare the channels by cost, time x channel matrix, and test!
In order to calculate customer acquisition cost, you can use the CAC = MC/CA formula and apply it to each channel.
You guessed it! 👽 The best multichannel tool for customer acquisition is Waalaxy, you can automate your actions on LinkedIn and use emails to enrich your customer approach.
There, now you know everything about customer acquisition channels! 🚀