LinkedIn events are becoming more and more effective as LinkedIn has become the place to be for b2b networking. Being active on the network not only allows you to find partners and customers, but also to promote your brand, your products and your events.
In this article we will see how to create a successful event in 4 steps:
✨ Create your LinkedIn event (digital or real).
🎤 Promote the professional event on the network.
💌 How to properly manage your LinkedIn event while it's happening.
🎯 What to do after the event? How to measure, convert and repeat.
(If you wanted to know how to grow your sales on LinkedIn, check out this article instead) 😁
What are LinkedIn Events?
If you didn't know, well, LinkedIn events are a feature on the LinkedIn platform that allows users to create and promote professional events, both online and offline, to a targeted audience.
With the increasing popularity of virtual events due to the pandemic 🦠, LinkedIn events have become an effective way for businesses and professionals to connect, network and promote their brand to a wider audience.
The platform offers several featues to help users create and manage events, such as customizable banners and registration forms as well as the option to go live with LinkedIn Live.
It also provides opportunities to measure and analyze event success, track attendee engagement and gain insights for future events.
With its large user base of professionnals and businesses, LinkedIn events have become a powerful tool for B2B marketing and lead generation, enabling users to connect with potential customers, partners and collaborators in a professional and engaging setting.
Why posting an event on LinkedIn?
It is important to know that the lockdown/s has clearly changed the game, and for good. There is no turning back. We have tasted the joys of online trainings, podcasts and webinars: 2022 has broken the codes of meetings, the virtual become practical, ecological, economical and fashionable. 👠
People hardly read anymore,
People don't travel anymore,
People want to watch videos.
So, there is no better way than to promote a Btob event than on the best lead generation platform in the world. 😱
What is it about LinkedIn Events that makes them stand out?
Digital events are organized in much the same way as a physical event, with a before, during and after, each of which requires organization. On LinkedIn, you can create your event in a few clicks and promote it on the network. 💡
If it's a digital event, you can use LinkedIn Live, but you don't have to! We'll talk about that a little bit below 😜. In short, you can create an event on LinkedIn, but it doesn't have to be done on the network. In fact, you have two options:
A live event in a webinar or podcast version. (The possibility to attract more people if you promote well.)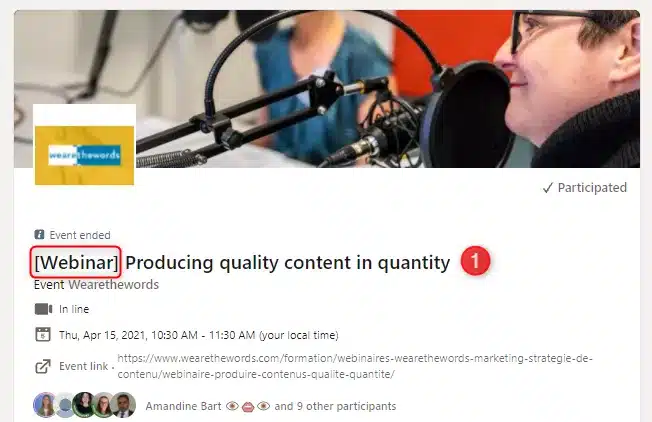 A physical event (often very effective in terms of conversion, but much more expensive)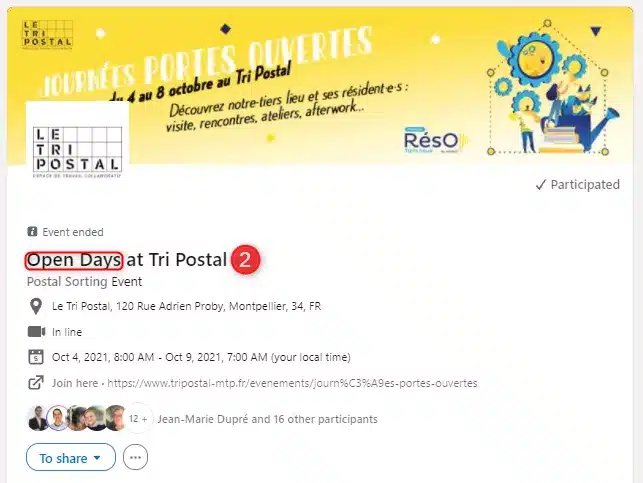 How to Post Event on LinkedIn?
It's super simple, you can do it via your personal page or your company page in just 2 clicks. You will need to prepare a few elements to launch the event:
A specific LinkedIn banner. (Create one specifically for what you want to promote.) 🎤
An image, usually this is your logo or photo if you are freelancing or working on your personal branding.
An event name.
The Time zone (it's very important to pay attention to this, by default it's not always correct). ⏱
A short description,
The type of event: public or private. (if it's private, you won't be able to promote it on LinkedIn). 🅰 The event preferences cannot be changed once the event is created
LinkedIn suggests that you use a registration form. If you add a registration form to your event, members will not be able to view the event without submitting their information via the form. (So the goal is to get data). 🔢
Is your event online? You click yes if it is, you add the event link
If it's online, you're going to be able to choose in what format. We'll talk about that a bit below 😉
Ps: We advise you to post content from your personal page rather than your business page 😉
Create an event with your professional profile
You go to your LinkedIn account,
You see where there is your profile picture on the left – you scroll down.
There you will see "groups" appear, then "events", you click on the ➕.

Once this is done, the little pop-up opens, you just have to fill in the information we listed above.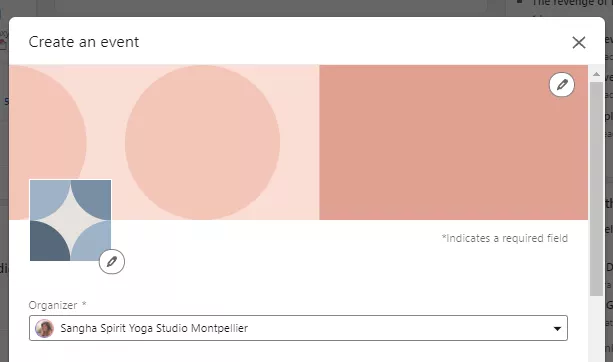 A little further down we'll provide you with some tips and tricks that will allow you to highlight your event, make it more eye-catching and promote it well.
Create LinkedIn Events With Your Company Page
Creating events with your company page, is just as simple. Frankly, nothing rocket science 🧙
go to your company page,
click on activity,
go to events,
and press the button that is used to create it.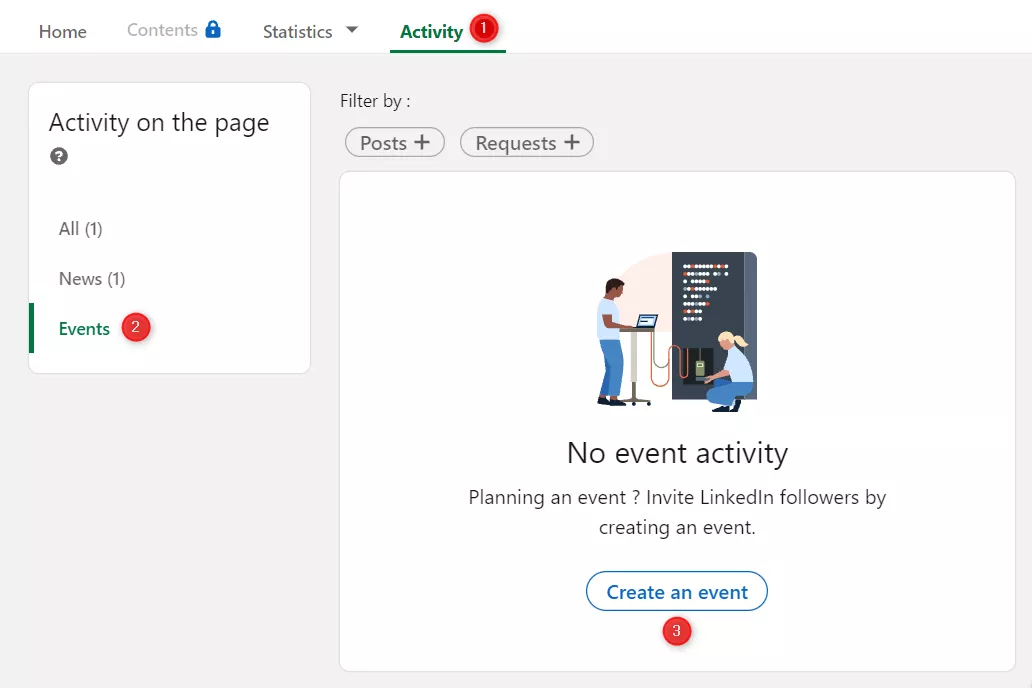 There, same old story, you just have to write down all the info we mentioned above.
Normally, the logo and the name of your company are already pre-registered. If this is not the case, it means that you have not created your company page correctly.😉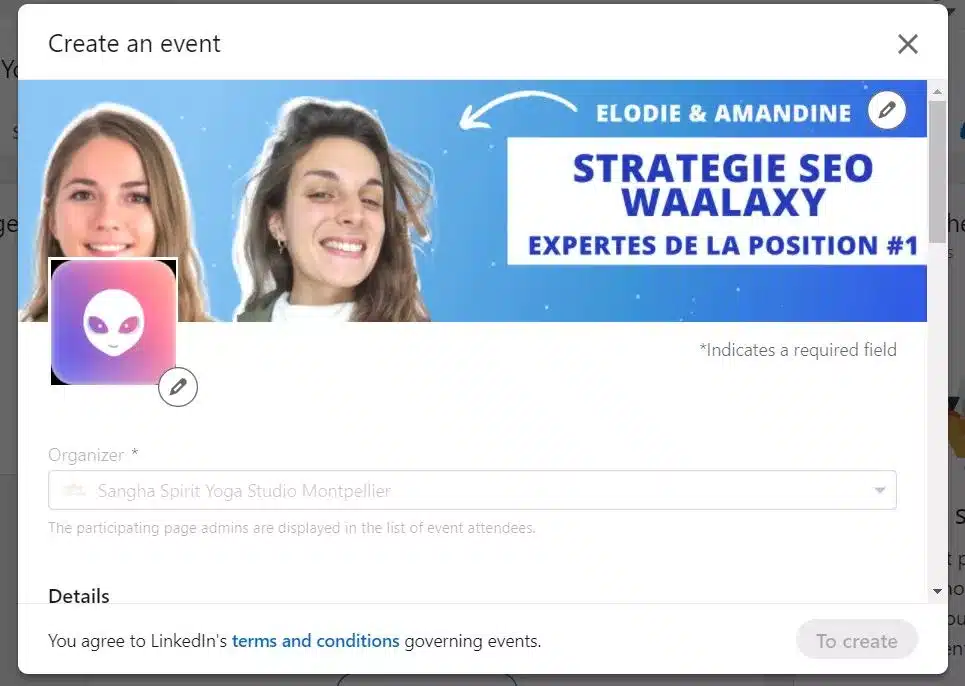 Easy peasy. 💫
Before you jump into writing and making visuals, I recommend you have a read of our great tips and maximize your chances of creating a top-notch first event.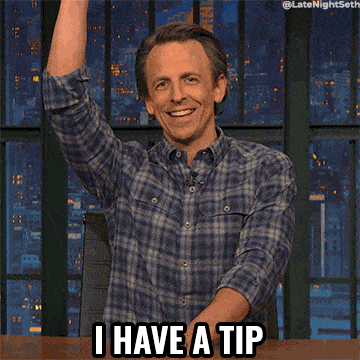 Events on LinkedIn: best practices!
Here, we'll answer your big questions about digital events and LinkedIn. 😂
How to make my LinkedIn events attractive?
Focus on your banner: it should remind people of the theme. If possible show the presenters and introduce them. Remember that you are on a SOCIAL network – people want to see you.
Please ignore my bad hair day/week/year, but the idea is this: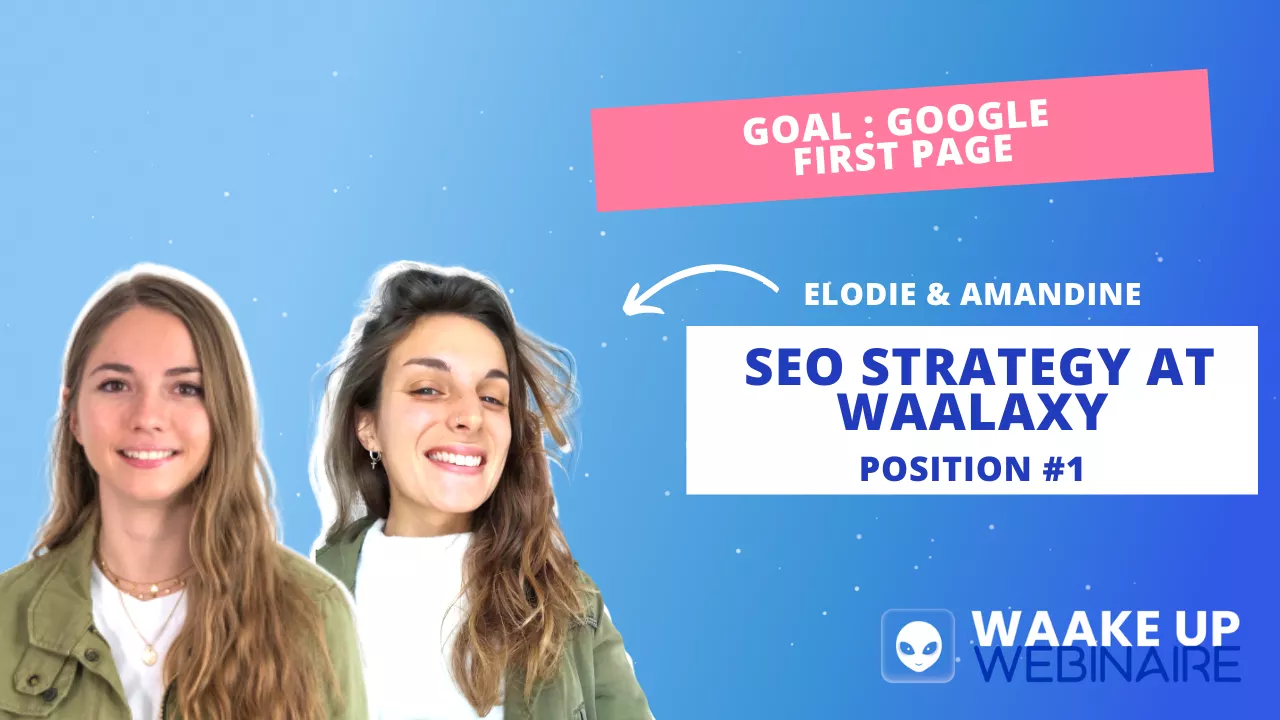 Just by looking at the picture we know that :
This is a webinar.
Who is speaking at.
What their expertise is.
What the purpose of the event is.
Don't overdo it, make it punchy, but don't oversell your event, people will come and be disappointed, that's even worse than if they didn't come. Clearly this kind of title is a no go. ❌

In the description, highlight 5 points:

Question❓ (which questions your event going to answer and what target is it for?) – clearly note the target without taboos.
Answer. 💡 (How will you answer the question posed?) Generally, the steps you will present, the secrets you will reveal.
Arguments 🤓 (what makes you trustworthy?) Do you have special technical skills, done testing, have data that no one else has, special performance? Put yourself, your company or your event in the spotlight. 💃
Teasing… 🤫 Start giving key info without elaborating on it.
Call-to-action. 📲 Remind them to sign up.
Sample description:
---
Don't write for nothing anymore. Write for Google. 👊

Do you write content? Are you interested in search engine optimization (SEO)?

Then don't spend a second more writing, until you listen to this webinar. Every line counts, every detail will earn you an extra spot on the battlefield: the Google search results.

Goal: Climb the podium of the best articles, get on page one on Google, finish the race first, repeat. 🎯

How to achieve it? Words are weapons.
---
Formats for LinkedIn Events
You'll need to know and understand certain formats to create an event on LinkedIn – the professional social network:
LinkedIn Event Banner: The recommended size for the cover image is 1776px x 444px.
The number of words in the description: The maximum number of characters is 5,000, but we highly recommend that you don't exceed 1,000. No one is going to read 5,000 words, and if you don't know how to sell your event in a few sentences, there's a problem:

Either you need to learn how to master copywriting.
Or you need to learn how to master copywriting. 😂

Know how to create a sign up or broadcast link. (We're getting there!)
Should you create a physical or virtual event?
Before creating an event on LinkedIn, you might be wondering what works best?
The long answer = it's going to depend on your target and your goals. 🎯
The short answer = a webinar. 🛫
Why do I say that?
Strategie.fr talks about a 25% drop in reading time in 3 years.
Cairn.info then describes a revolution that transforms reading time into video viewing time!
A study by Brandon Hall Group proved that e-learning results in a 40-60% reduction in training time for the same results. [2017]
The share of corporate training delivered solely in-person is down to 19%.
LinkedIn Learning has exploded in sales, training centers are going digital, webinar has become a common B2b word.
We have tasted the digital revolution during the health crisis: people travel much less, especially for business. So they can multiply their tasks: follow a web conference and respond to their emails. Knowing that on LinkedIn, your target will necessarily be in the business field, go for live events.
If you need a helping hand, there are several platforms: Webikeo, Livestorm, Go to webinar.
If you are autonomous: YouTube, and LinkedIn Live are great.
How to create a digital event with LinkedIn Live?
Creating an event with LinkedIn's live option is complicated. 😂 I have no idea why they made the thing so boring, but I'll try to make it as easy as I can. Here are the steps:
You must work with a LinkedIn streaming partner, among this list, there are privileged partners (it doesn't mean they are better, just that they paid more to be privileged) :
The complete list is here. The costs and fees associated with these tools are your responsibility, you must go to the tools page, make your own comparisons and choose the tool.
Contact LinkedIn to apply to become a Live Broadcaster. There, you have to fill out this form, then they will get back to you within 10 business days to see if they accept your application or not.
Why it takes so long and what their acceptance criteria is a mystery, I searched and found nothing. I sent a message to the help center to get more info… I'm still waiting for their response. 😂
How to create an event with YouTube?
If none of the partner tools particularly inspire you or if you don't feel like waiting for LinkedIn to get back to you, you can start with YouTube (and it's free). I found a tuto that explains everything you need to know in less than 5 minutes 😉 :
What not to do during Your LinkedIn Events
LinkedIn directly gives you several tips to make your Live successful, but to those I will add a few. We're used to doing Lives now at Waalaxy, and we know what works best. 😍
LinkedIn Events: post example!
If you want to see what Lives are coming up, just go to the "event" tab in your LinkedIn search bar. Here are two examples. A what to do and a what to not do. 😜
Here's a little close up on the event to help you better visualize our points: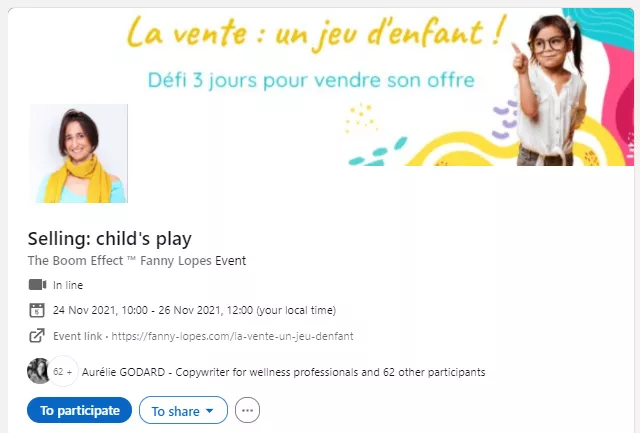 What's cool here:
Colors are punchy, they herald positivity. 🌈
The well-defined target: freelancers who can't sell themselves/starting out.
It's a little kitschy, but I think that's the point. She doesn't want to attract sales sharks, but shy people… So it works 😉
What I would have added:
Her name, Fanny, is hard to find (add yours in the introduction).
Description: try to get to the point quicker and use stronger words. The idea of telling a story is good, but be careful not to put the reader to sleep… don't waffle or go on for too long! It's not a good look if you're doing a webinar about selling, but your description isn't selling. 😬
Another example here is of our radiant Sofia and her guest Quan. 🎉
The visual is catchy, (the banner text is slightly too small.)
The title is attractive. 🔥
You can tell it's a webinar right away.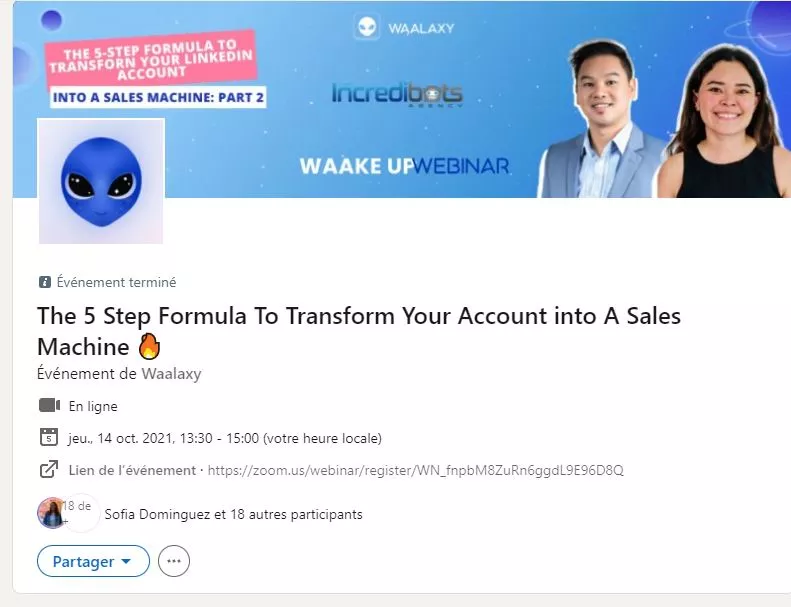 In terms of the introduction, it's perfect, the 5 crucial steps are respected:
#1 The question.
#2 The answer to the question.
#3 The sales pitch.
#4 The teaser.
#5 The call-to-action.
It's not too short, not too long and there's a link to the live. Perfecto. 👍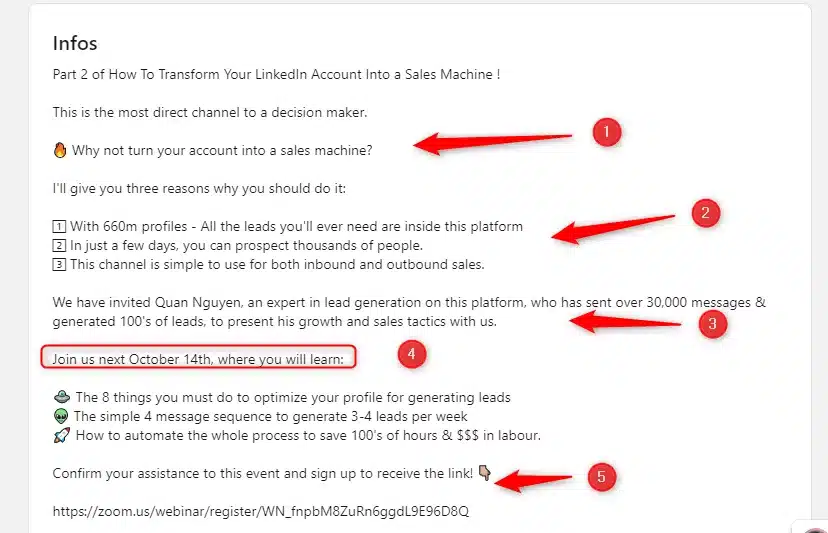 What does "promoted" mean on LinkedIn
Promoting your event on LinkedIn is trying to fill it up, to get as many qualified registrants as possible. You can pay to promote yourself or you services or event on LinkedIn, or you can use several simple and free techniques. 😜
How to promote events on LinkedIn
Let's have a look at several techniques together,
Publish to promote your LinkedIn events
Once you have created your LinkedIn event, the network advises you should be posting on LinkedIn. This is your first step.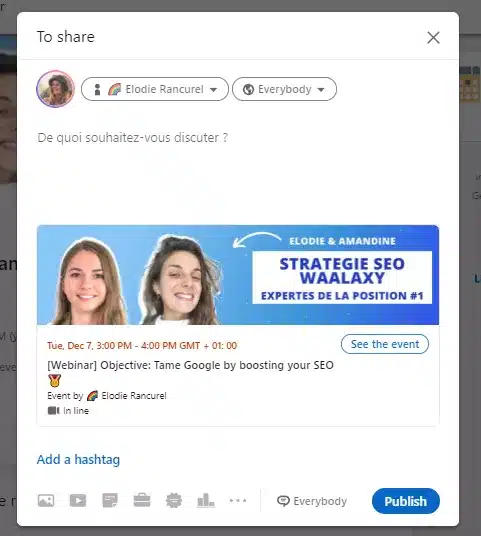 Use the same communication method to write your post:
The question.
The answer to the question.
The argument.
The teasing.
The call-to-action.
Or use a known communication method, such as AIDA.
A: Attention > capture attention with a teasing introduction. 🤫
I: Interest > explain what the caller will gain from the event. 🎉
D: Desire > Arouse their desire to participate. 😍
A: Action > A button or reminder to sign up. 😉
🅰 Be careful, don't copy the same thing as the live description, take advantage of your post to add a story, a concept, a strong emotion. 💡 Don't forget to make your posts interactive so as to prompt the LinkedIn algorithm to give your post a boost, and therefore your visibility.
Check out the mini guide to a great digital strategy here.
.
Use LinkedIn Ads to promote an event
If you feel like promoting your event on LinkedIn, LinkedIn Ads may be an interesting solution. The system works as an auction. So you choose the money you want to invest according to your budget! 💰
You launch your marketing campaigns and choose your targets on the network, then you decide to pay by cost per click or cost per thousand. Then, your ads appear on the news feed of your targets.
You can add a call-to-action: sign up for the Webinar.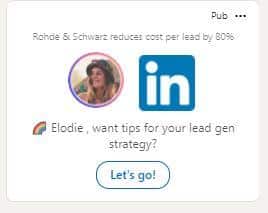 Here's the complete guide to LinkedIn Ads, simmered down to a reduction, to help you get started. 🧅
Send Private Messages
Promoting your webinars or LinkedIn events directly via messaging is totally possible. You have 3 options. If events are part of your lead generation strategy, then option 3 will appeal to you:
💔 Use the paid version of sponsored LinkedIn messages. Be careful with this option, users know your messages are automatic, and this option does not work well at all – in terms of cost/success.
🧡 Manually send messages to people you set as potential targets. This is an option, but it's time consuming. If your target is very niche, it gets things done.
💚 Use an effective and very affordable automation tool. The tool will allow you to send campaigns with automated messages. (You will then take over so as to only reply to interested people 😉 )
Waalaxy allows you to automate these marketing messages quickly, thanks to a chrome extension integrated to your LinkedIn search.
Regarder à quoi ça ressemble 👀
Use multi-channel to communicate
If you have one or more of the following objectives, then a multi-channel strategy is right for you:
💹 Gain new customers.
👀 Boost your visibility,
😎 Improve your credibility and branding,
🤑 Sell products or services,
🤝 Find partners,
Then we REALLY invite you to use the cross channel LinkedIn + Email
Promoting events on LinkedIn: what's best?
Not only can you send messages on LinkedIn, but also find the emails of the people you want to invite via LinkedIn, and then launch what is called a campaign, in which you will send several automatic actions, for example:
An email + A LinkedIn follow up.
A message on LinkedIn + An email follow up.
One LinkedIn connection request + One LinkedIn message + 2 email follow-ups.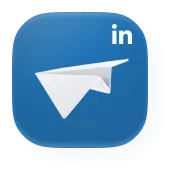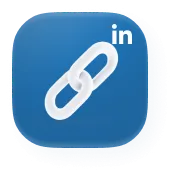 Thanks to multi-channel, you create a well-segmented base that corresponds to your target, you enrich this base thanks to the email finder.
Once our tools have found the email of your prospects, all there is to do is send automatic campaigns (it's marketing automation) in only 4 small clicks and promote your event.
How to Manage my LinkedIn Event
You've published and promoted your LinkedIn events, you've used LinkedIn and a cross channel strategy, and now you have plenty of registrants. 🥳
What do you do before the live event?
You take care of the nurturing aspect. ✅ (you take care of your registrants to keep them motivated so as to show up on the big day).
You can write to interested people via chat before the event and create some connection. 🤗 Once the event is created, a chat is provided by LinkedIn to allow you to communicate with participants, before and during the live event.
Use it to tailor information to your audience before the big day. 💛
3 key points during your live event
This part is particularly relevant for virtual events. To manage your live event, you must master 3 points: The technique, the content, the actors of the live.
The technical side
You need at least :
A good webcam and microphone: consider doing sound and camera tests beforehand. 🎥
A quiet location, with natural light if possible. (Be sensitive to these details.)🌞
A good internet connection! To test your bandwidth for free, you can use this site, it calculates 3 points:

(Download) = receiving data. (Don't really care about this for a live event unless there are multiple speakers in multiple locations).

(Upload) = Sending data. (It has to be super high, because you are going to broadcast to several people).

Response time (ping) = latency. It has to be low, otherwise there will be a delay between what you say and when people hear you.
If you don't know anything about the technical side, ask a professional in your company. Sometimes the wifi is not good enough to host a live event! (however, if you have fiber, it's perfect!).
The Content
🅰 Please, whether you doing a virtual or physical conference, stop texting on your presentations! 🅰
As explained just above, adapt to your audience = ask them what they want before the live and use that valuable time and information to modify the content! ✍
A dynamic presentation: no text, only visuals.
OR nothing at all! (The best Lives often don't even have a Powerpoint, just passionate speakers). 🎤
Opt for interactions with the audience by sharing your screen and showing things, rather than reading from a Powerpoint. 💤
The moderator and the speaker(s)
The topic must be useful, of course, but more importantly it must be well brought forward, by :
Speakers who KNOW their topic and are not waffling is the foundation. If you are going to speak, practice, watch lectures on how to lecture. 😂
At least one moderator. 🤓 The live chat will stay open and guests will ask questions, the moderator must imperatively:
Respond in the chat as much as possible.
Invite people to download or click on additional resources (go check out the blog, landing page, white paper…)
Note relevant questions that will be answered by the speakers.
Try as much as possible to accompany people with technical problems (basic training on sound/internet settings).
After my LinkedIn event – I measure its effectiveness
How to measure the effectiveness of an event? There are hundreds of indicators. My goal is to give you the ones that are fairly easy to measure and are the most relevant. 🤓
Classic ROI = event cost/generated sales: Here, the cost can be the time spent and the number of people involved.
The number of subscribers/number of visitors = how many people did you lose on the way?

With LinkedIn Ads it is number of views/number of subscribers.
If you use LinkedIn Messages: number of people contacted/number of subscribers.

Registrants /acquisition channels:

If you use email + LinkedIn: do they sign up more by mail or via LinkedIn? At what percentage?
Number of emails sent:

Email opened (open rate).
Clicks on this email (click rate),
Clicks on the LinkedIn events registration form,
Event KPI's to go further
Measure participation:

Number of participants connected on the day of the live event (or present).
Connection time: did they get bored at some point? This is good to know if you need to reduce the duration of the next live event or make it more dynamic.
Activity in the chat: number of questions asked.
Participation in the proposed interactivity: number of answers to polls, quizzes (with some tools you can create these types of interactions).
Number of clicks on the CTAs (call to action links) in the chat.
Post-event KPIs:

Customers acquired,
Conversion or sale made (if that was your goal of course).
Differences between LinkedIn events and LinkedIn live
LinkedIn events and LinkedIn Live are two separate features on the LinkedIn platform that serve different purposes.
LinkedIn events is a feature that allows users to create, manage and promote virtual or in person professional events such as webinars, conferences and meetups. With LinkedIn events, users can create an event page, send invitations to their connections and provide event details such as date, time and location.
LinkedIn Live, on the other hand, is a feature that allows users to broadcast live video content to their LinkedIn network. It is similar to other live streaming platforms like Facebook Live or Instagram Live.
With LinkedIn Live, users can share real-time updates, host interviews, panel discussions or webinars and interact with their audience through comments and reactions.
Conclusion and FAQ of the article
In this article we have looked at:
💜 How to create your event, how to target and which tools to prioritize if it's a webinar!
💌 How to promote your professional event on and off the network easily and efficiently.
💻 How to manage your LinkedIn event while it is happening: how to use the chat!
🚀 What to do after the event? How to measure the success of the live event!
Promoting events on LinkedIn (LinkedIn events): what you need to know!
You have several ways to promote your LinkedIn events:
You can have a communication strategy through useful posts,
Use LinkedIn Ads,
send personalized messages,
find the emails of your targets on LinkedIn and use a cross-channel strategy.
LinkedIn events: best practices!
The best way to manage your promotion on LinkedIn is to make the visuals and the presentation of LinkedIn events! (your target audience must recognize themselves in your content and know what they can learn). Then you have to be able to find your target on the network.🎯
Finally, use several techniques, listed just above to boost registrations. 😉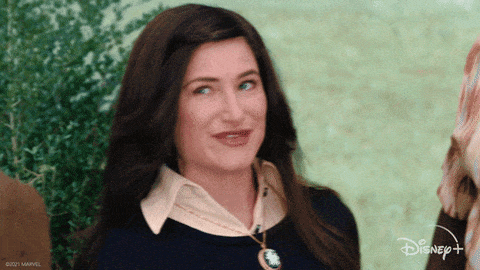 LinkedIn post after event
Once the event is over, nothing prevents you from continuing your communication strategy on LinkedIn. In fact, I strongly advise you do so. Doing so will allow you to :
Keep in touch with people who registered,
Find new registrants for upcoming events,
Work on your branding or that of your company.
Okay, now you have all the keys in hand to create your future LinkedIn events, and much more. 😍
Get started! 😉