In recent years, LinkedIn scraping has been enormously popularized, in particular with the arrival of tools that makes possible a practice that was until then reserved for developers.
In this article, I explain how to scrape LinkedIn, without being a developer. 😜
What is scraping?
Scraping is a computer technique that systematically retrieves information on a web page, in order to re-use it in another context. 👆
Why LinkedIn scraping?
Scraping allows you to retrieve valuable information on the internet, for example, to build up a prospecting file, or even to find out about your competitors.
For example, you can take advantage of a user base of over 500 million members on LinkedIn by collecting information from members' public profiles. And it is perfectly legal! 💥
How to scrape LinkedIn?
You are not a developer, and you still want to scrape LinkedIn? No problem, I'll show you how to scrape LinkedIn using ProspectIn, in a few steps.
Start by downloading ProspectIn here.
Let's say you want to scrape emails from your LinkedIn connections, it's very simple:
Go to LinkedIn, click on "My Network" then "Connections";
You arrive at the page of your relations. Click on the ProspectIn icon at the top right of your browser, create a new campaign by clicking on "Create a campaign" then select the number of profiles you want to scrape, and finally click on validate.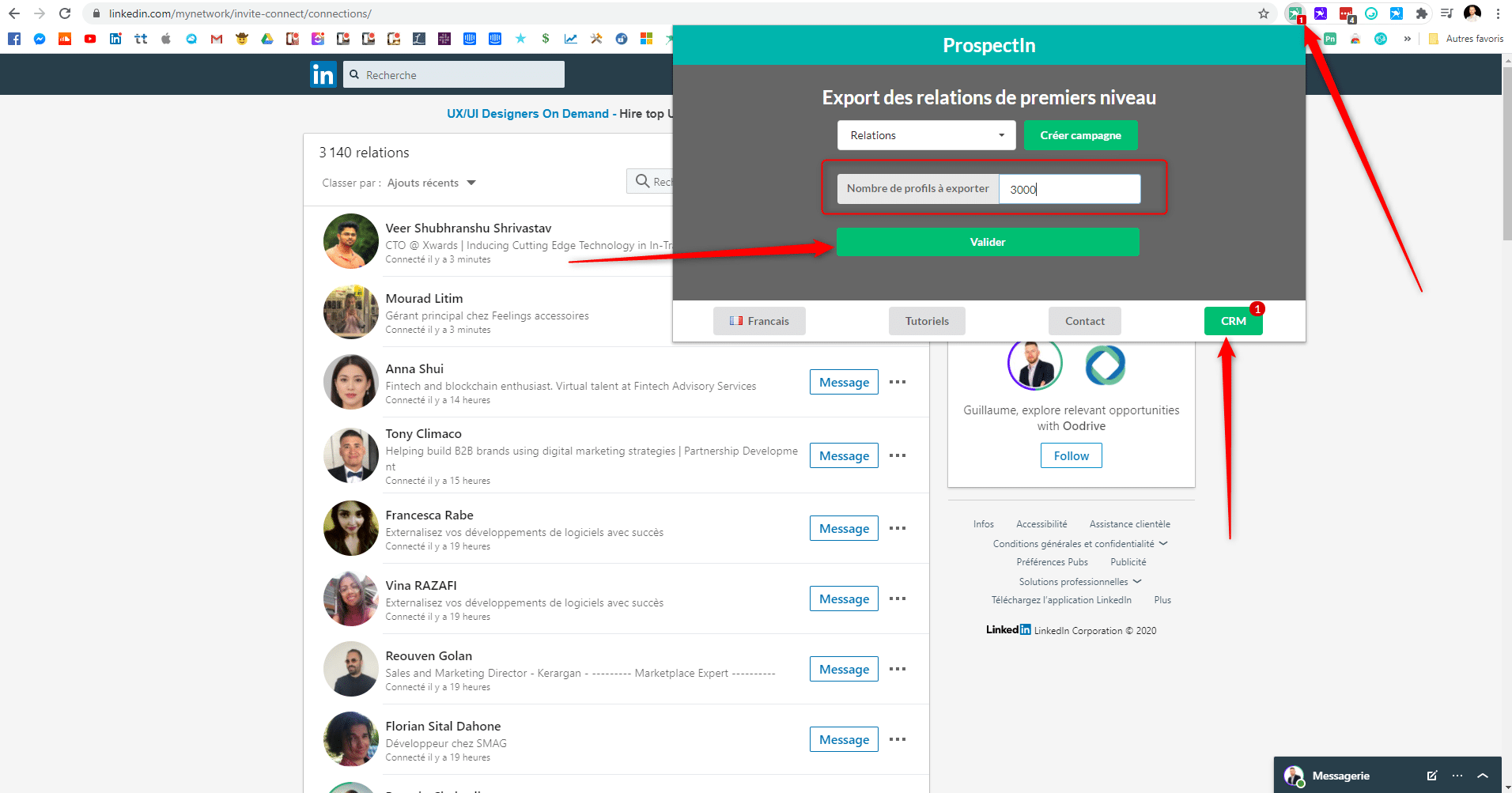 The profiles will be exported in ProspectIn, once the export is complete, you will only have to download the information of your contacts in CSV format from the ProspectIn CRM. Click on the "CRM" button to access it.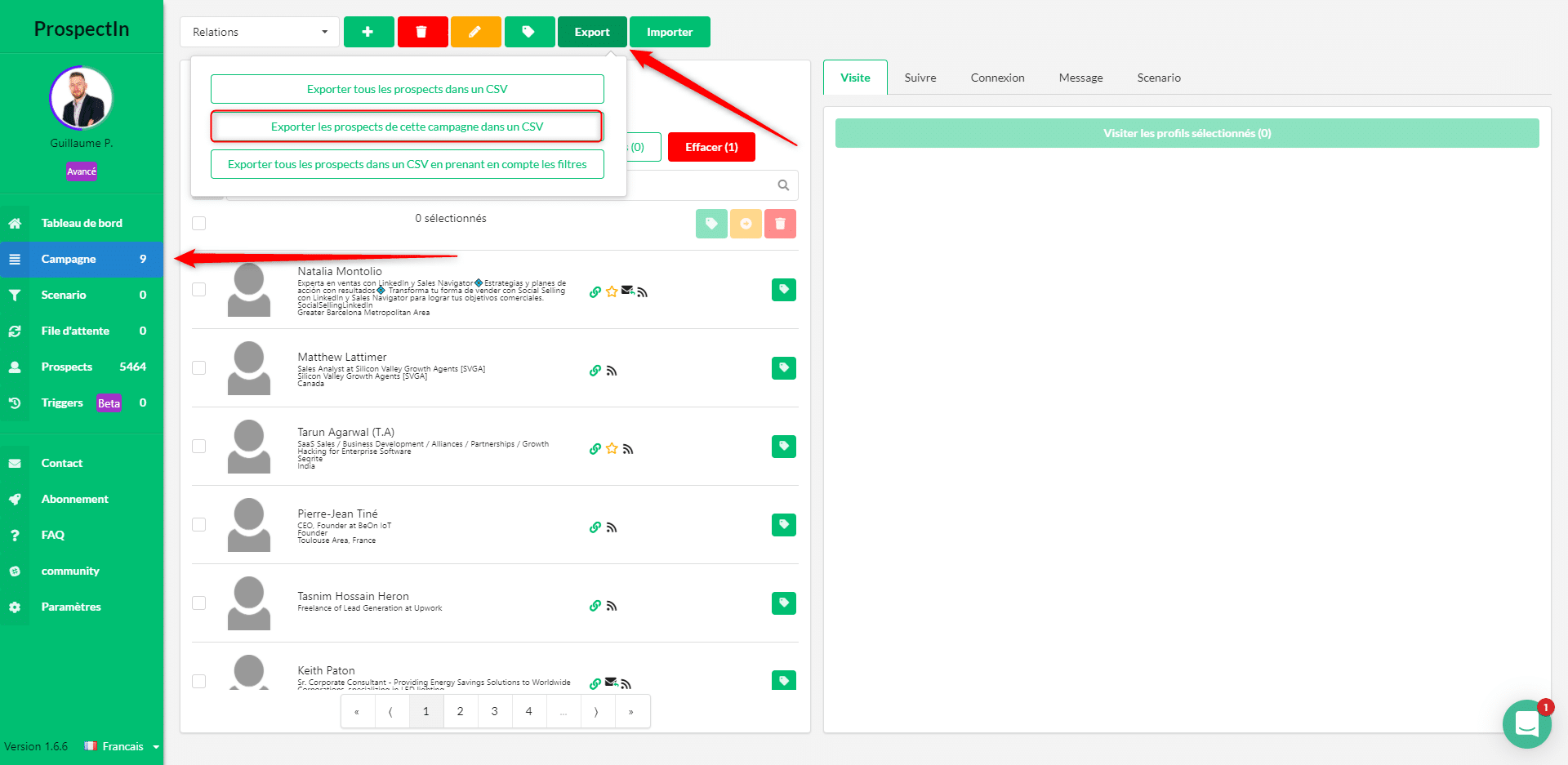 Once on the CRM:
Click on "Campaign",
Then select the campaign previously created. There you will find the profiles you have just exported.
To obtain the file containing their information, click on "Export" then on "Export the prospects of this campaign in a CSV".
You will get a CSV file containing the first name / last name / email address / company / position / LinkedIn premium or not / region / link to LinkedIn profile / phone number. This is a simple way to export data. 😜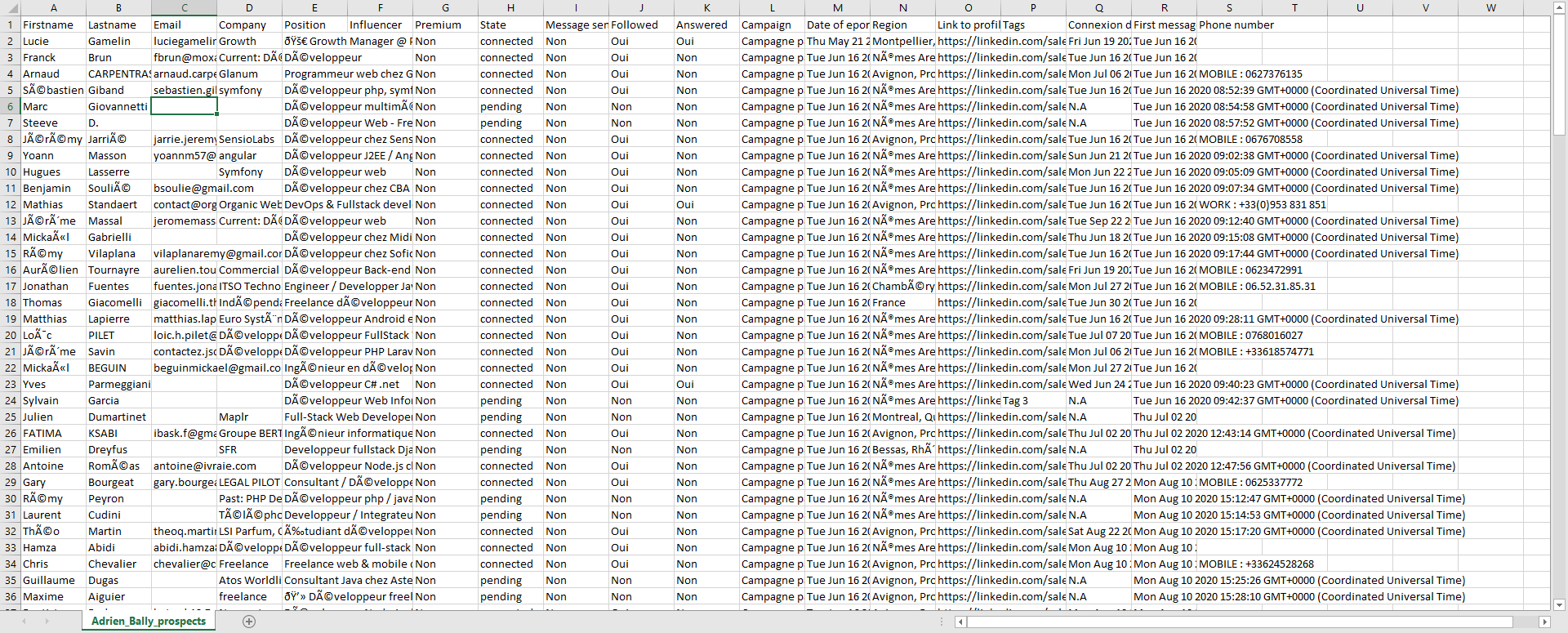 You can also scrape people search pages on LinkedIn, the process is almost identical.
The only difference is that this time, you will start from a person search instead of your contacts to perform your search.
Here is an example, if you want to scrap the architects in Paris: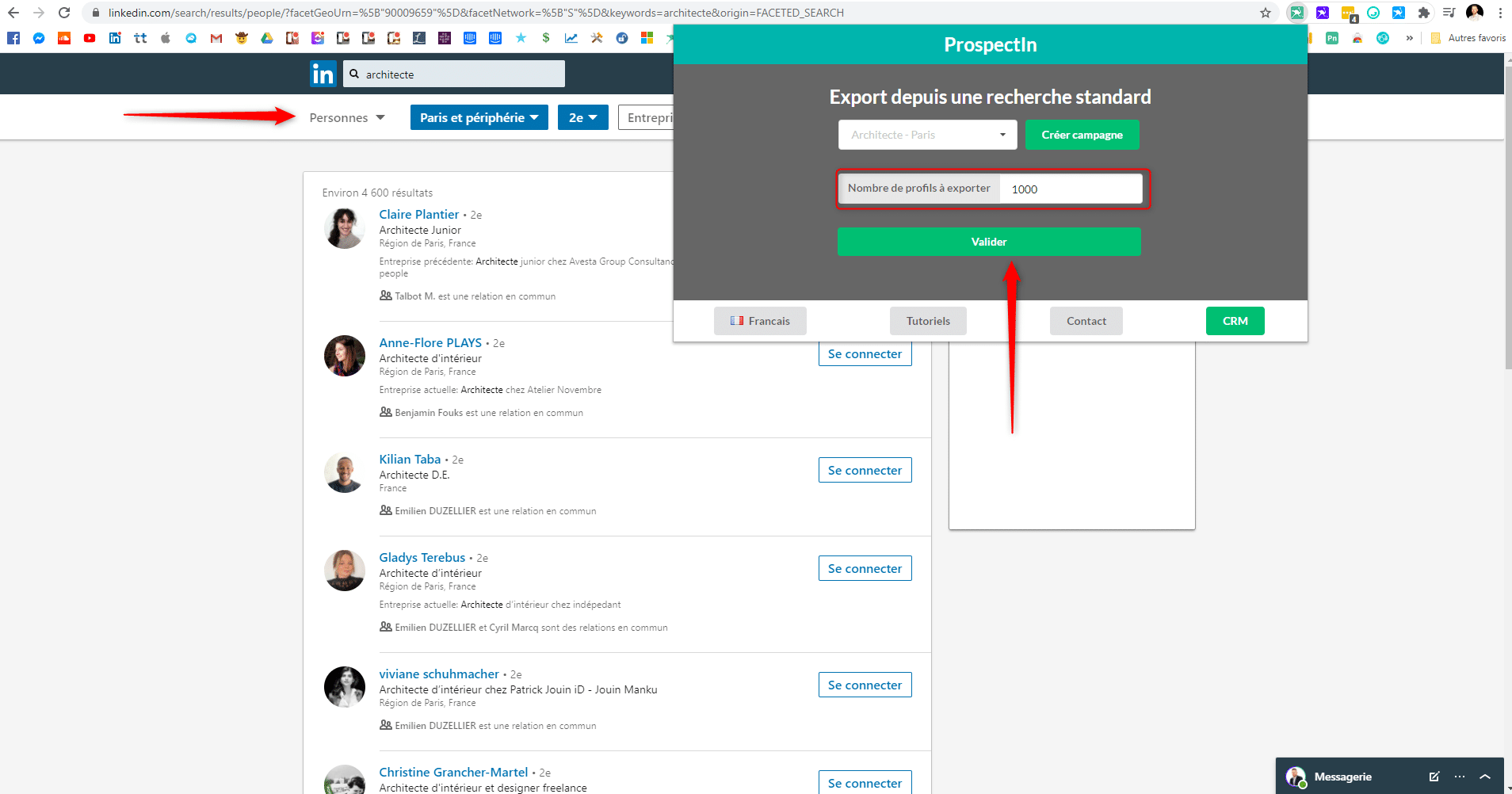 For the rest, and to retrieve the CSV file containing all the information, same process as for your relations.
There you go, scraping LinkedIn, a breeze, right? 😉
Follow the complete guide on prospecting for your business here!