LinkedIn allows you to share content in a very simple way, in addition to being able to react to the publications of other users of this social network. If you haven't mastered this platform yet, we explain here why writing a post on LinkedIn is important! ✍️
How do you write a good post? What should I write in my first LinkedIn post?
Writing a post on LinkedIn is done in a few minutes. From your home page:
Just click on "start a LinkedIn post",

Write your text,
Click on publish.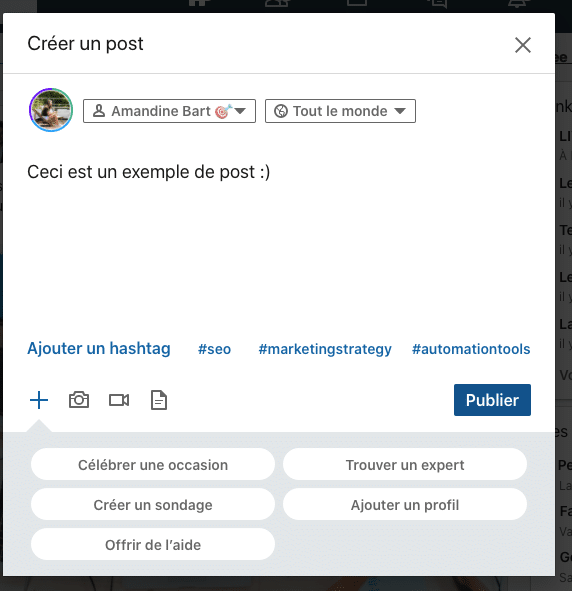 How do I write engaging posts on LinkedIn? Example of how to make an original LinkedIn post
Of course, there are a few tricks to make it more interesting and make people want to read it and react. You can, for example:
Include emojis: to make your content more "friendly" than a block of text 😜,
Aerate the text: you have the opportunity to write a long LinkedIn post. Think about airing it out to make it more enjoyable!
Add a visual: photo, video, document can be included to your LinkedIn post to capture more easily the attention of your readers…
Include hashtags. It is possible to subscribe to hashtags on LinkedIn: by including them in your LinkedIn posts, you make your content accessible to users who have subscribed to the hashtags in your text. Think about it to reach a wider audience!
Issue a call-to-action: what better way to encourage your readers to react, for example, "comment on my LinkedIn post to receive the newsletter!".
Create a poll if you want to know what your readers think about a particular topic.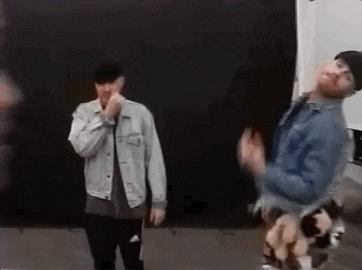 How to add an image while posting on LinkedIn?
To add an image to a LinkedIn post, it's very simple:
Start a LinkedIn post.
Write the LinkedIn post.
Click on the icon with the camera (see image).
Select your image.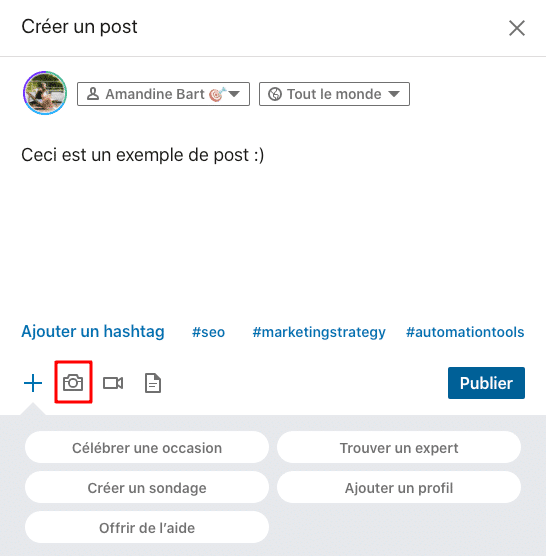 How to share content in a LinkedIn post? How can you become popular?
It is obvious that publishing content must be part of an editorial strategy. For this, there are several ways:
Grow your community,
Boost your personal branding.
Do quality content marketing.
Attract people to your website.
There are of course different reasons, but it is important to publish according to your objectives and do it consistently. To save time in your communication, you can automate certain steps.
If your goal is to develop your network, it is essential to provide content with high added value to stand out. You can also grow your network in an automated way thanks to dedicated tools.
You can use Waalaxy which works on the basis of scenarios that you can customize. For example, you could create a scenario where the goal would be to send a connection request with a personalized message to people who reacted to your LinkedIn post?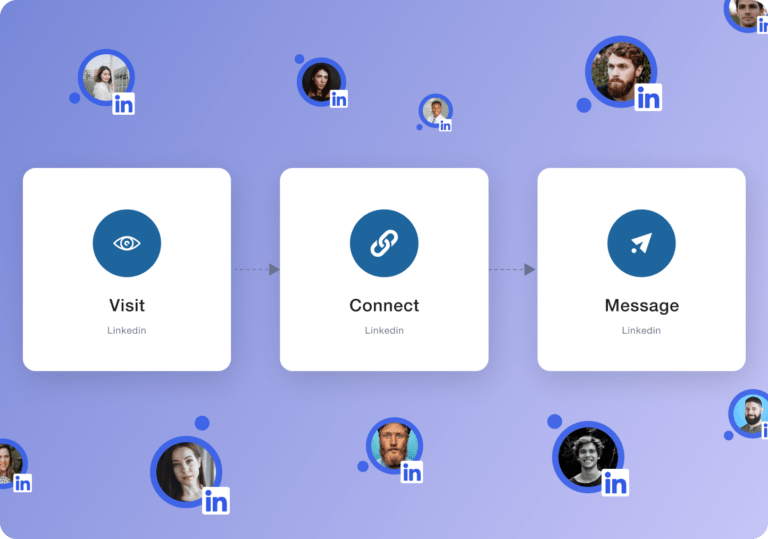 What is the difference between a post and an article? How do I post/share a great draft article on LinkedIn?
There is a big difference between a post and an article. While both methods are very simple to use, publishing a post on LinkedIn is still limited in terms of text length and layout, like dark mode!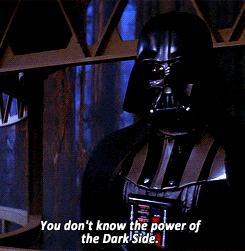 Writing an article is possible from your home page by clicking on "write an article". You are free to add a photo and to layout it as you wish. A little extra: you can save it as a draft if you want to finish it later!
FAQ of the article
How to create the perfect post on LinkedIn? Prepare your best taglines
Use the AIDA formula to structure your message. Hook: the reader with a shocking sentence. Interest: make sure to arouse his curiosity and make him want to read more. Desire: give the benefits of your content and tips. Action: engage the person by telling them exactly how to do it. 🎣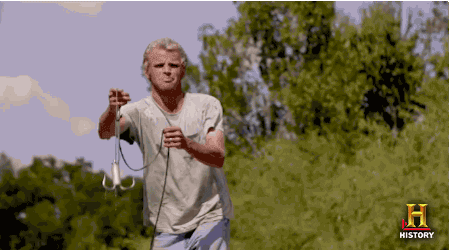 How do you schedule a post on LinkedIn? When to put a repost on LinkedIn?
Use the Podawaa tool. Write your post on the tool and schedule it to the desired publication date.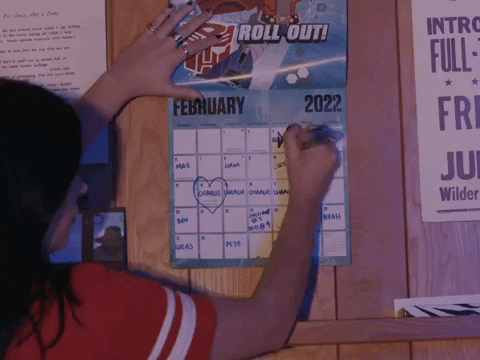 How do I boost the likes on my LinkedIn post?
Use a qualified engagement tool like Podawaa. Choose exactly how many likes you want on your post and validate. There, now you know why writing a post on LinkedIn is crucial! ⚡