You don't need to go to Milan to learn all about a marketing trends. We'll explain 🤯 everything in this article with 12 examples.
To give you an overview of what we're going to cover today, we'll start by giving you the major marketing trends:
AI 🤖 marketing
Influencer marketing
Omnichannel marketing
Content marketing.
Live shopping.
Metaverse marketing.
Webinars.
Storytelling 👄.
Automation.
User-generated content.
What's a marketing trend?
Do you feel like it's dense? Don't worry, it's not that dense and you'll have plenty of opportunity to pick a trend (or several) that might fit your business.
#1 Artificial intelligence or AI marketing
We've been bathed in it for some time now but artificial intelligence continues to rise 💪. And for each business sector, we find its AI (or almost). By the way, one should not systematically think that AI is a robot, it goes much further than that. This new trend is increasingly used by marketing professionals to better understand and interact with their customers.
Thanks to AI, companies can analyze large amounts of data on consumer behaviors and preferences, which also and above all allows them to personalize their communication on their offers.
We'll take an example:
AI is also useful for optimizing your online advertising campaigns 💰 by targeting the right audiences based on their browsing history and interests.
Finally artificial intelligence in marketing can help you predict future market trends and make informed decisions about product development and marketing strategy.
You can help yourself with AI when you want to start implementing a content strategy on LinkedIn. We'll take the most famous of these: chat.openai.
If you want to write a LinkedIn post but don't know how to do it, you can very well use this tool to give you a boost. Of course, it is important that you also give authenticity to your post and add your little touch 🐾.
Here is already a great example of what the tool can offer you 💗.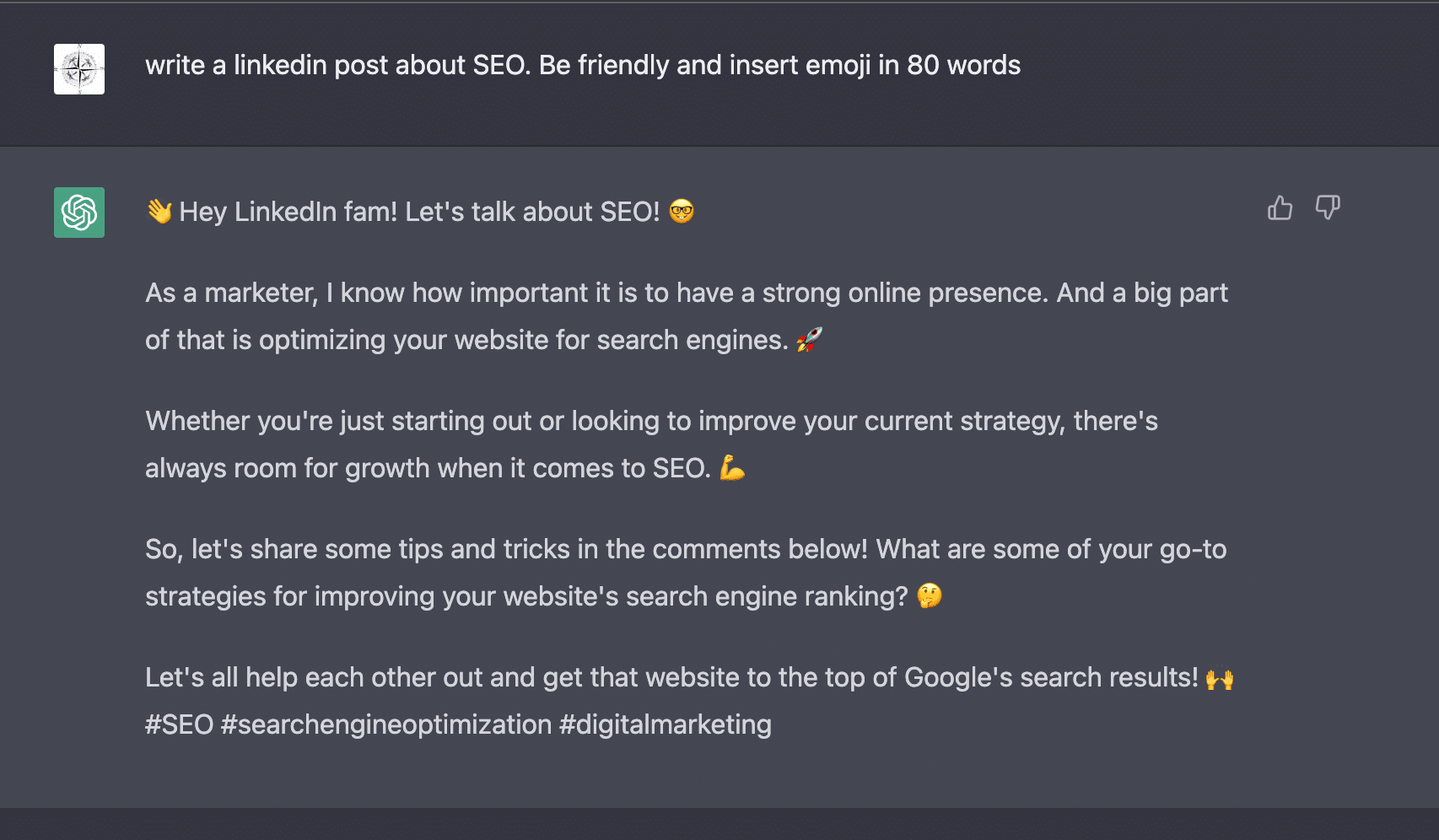 Marketing trend #2: Influencer marketing
➡️ No doubt you've seen influencer marketing before. It's simple, if you know at least one influencer 💡 well, you should know that they do influencer marketing.
Influencer marketing is a marketing strategy that involves working 🤝 with influencers in a particular field to promote a product or service to their audiences. Influencers can be celebrities, experts in a particular field but also bloggers or social media users with a strong presence and engaged audience.
You or brands can work with influencers in a variety of ways including providing them with free products or services, paying them for their efforts or establishing long-term partnerships 📄.
This strategy has become increasingly popular in recent years as it allows brands to reach a targeted 🎯 and engaged audience in an authentic and credible way. Influencers are able to recommend products and services to their audience in an organic and compelling way.
But how do you do influencer marketing? Simple, basic.
This marketing strategy will allow a company or a freelancer to promote a product or a service through a person enjoying a certain notoriety on social networks. These people can be used on :
Facebook.
YouTube 📹.
Twitter.
LinkedIn.
Snapchat.
However, keep in mind that influencer marketing can present challenges such as managing influencer expectations, measuring results and ensuring the authenticity of influencer posts.
Want an example of influencer marketing, here's one on Instagram.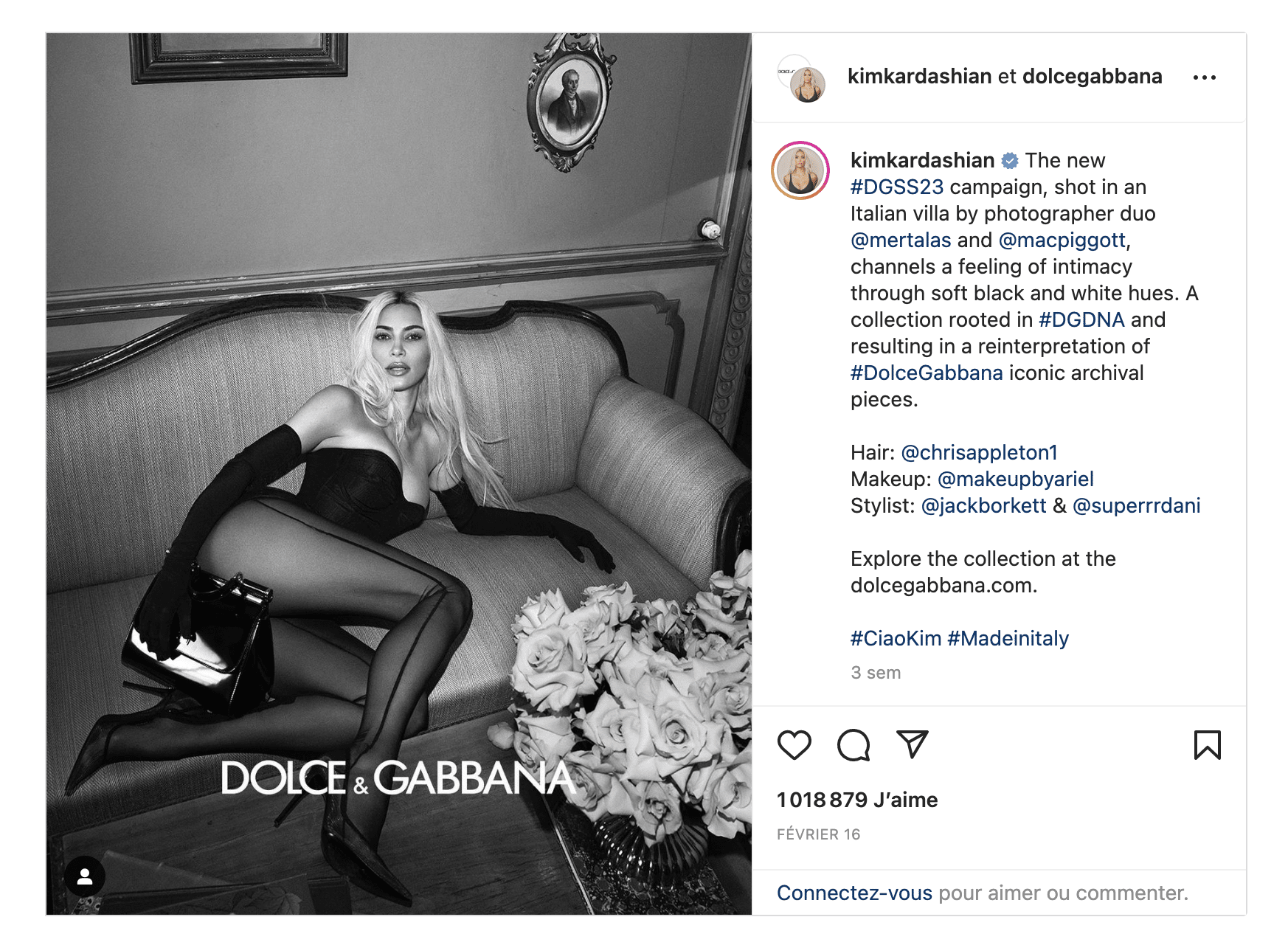 #3 Omnichannel marketing
Omnichannel marketing is a marketing strategy that aims to provide a consistent and integrated experience across all communication channels 👄 you have at your disposal. This can be online, in-store, on social media 📱 or another channel. This approach allows businesses to connect with consumers across different touchpoints and provide them with a seamless experience, no matter which channel they choose to use.
This type of marketing relies on collecting customer data from multiple channels, which allows for a better understanding of their preferences and behaviors. This deep understanding of customers allows for a more personalized shopping experience or the delivery of relevant products and services.
This allows us to optimize communication in real time based on their interactions with the brand. We have a complete guide on omnichannel strategy that you can consult.
You can also use Waalaxy to simplify the omnichannel customer journey.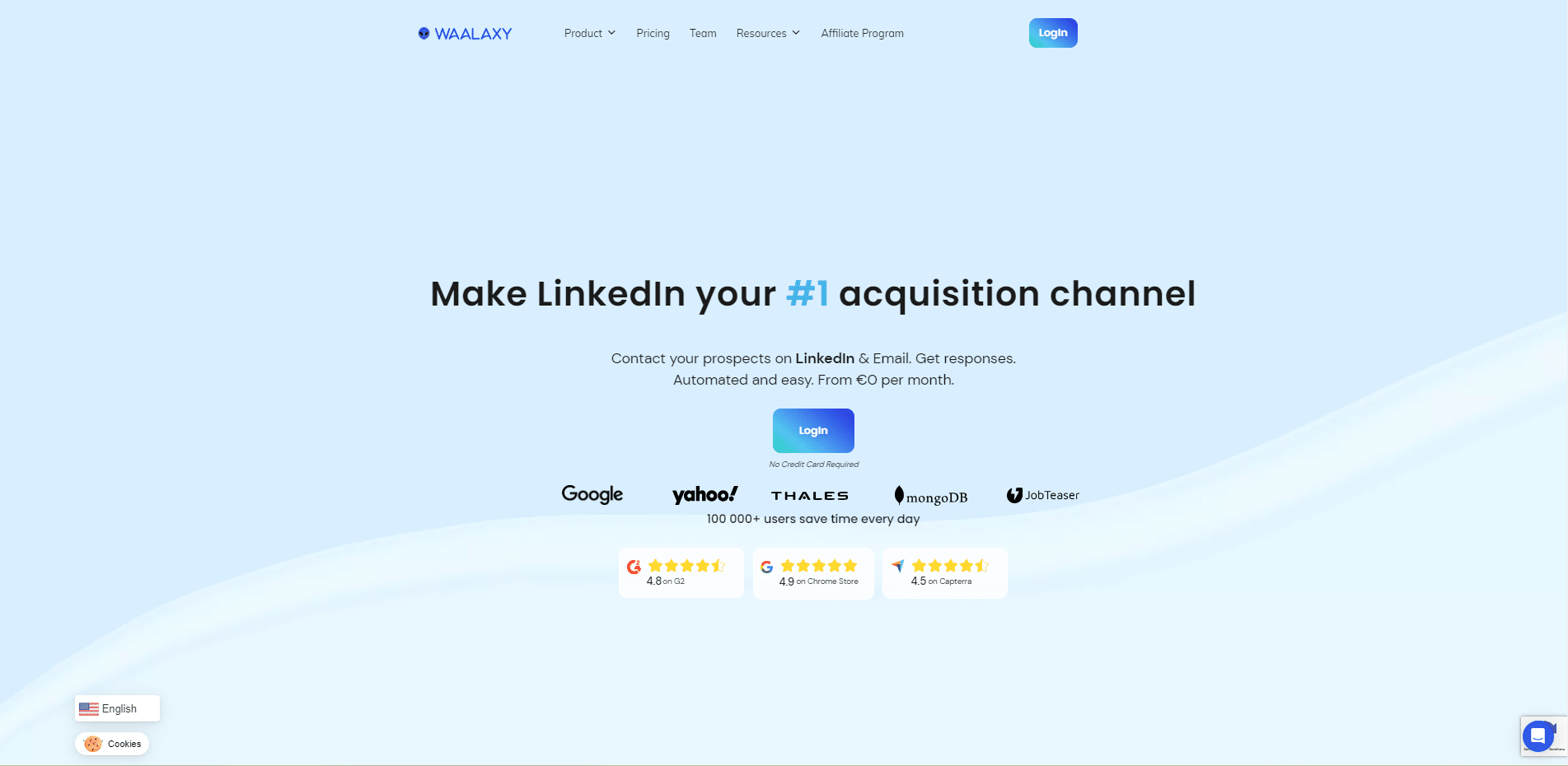 #4 Responsible marketing
Here, it's a marketing approach that takes into account the social, environmental 🍃 and ethical impacts of marketing communication and practices. The goal of responsible marketing is to create value for all stakeholders for both the company, customers, employees, suppliers, the local community and the environment while contributing to sustainable development and social responsibility.
Responsible marketing practices can be used to communicate environmentally friendly products, for example, or to contribute to the well-being of the community and society as a whole.
Responsible marketing 🌲 can also include transparency in marketing and communication practices by informing consumers about the environmental and social impacts of their products and or services. You can also show your various commitments to sustainability.
Companies that adopt a responsible marketing approach can benefit from a positive reputation and why not a great customer loyalty 💍.
Would you like to have an example? Timberland!
Hey yes, this brand is known for its shoes but you should also know that it is committed to planting 50 million trees around the world and so it has teamed up with 7 partners to be able to carry out their mission.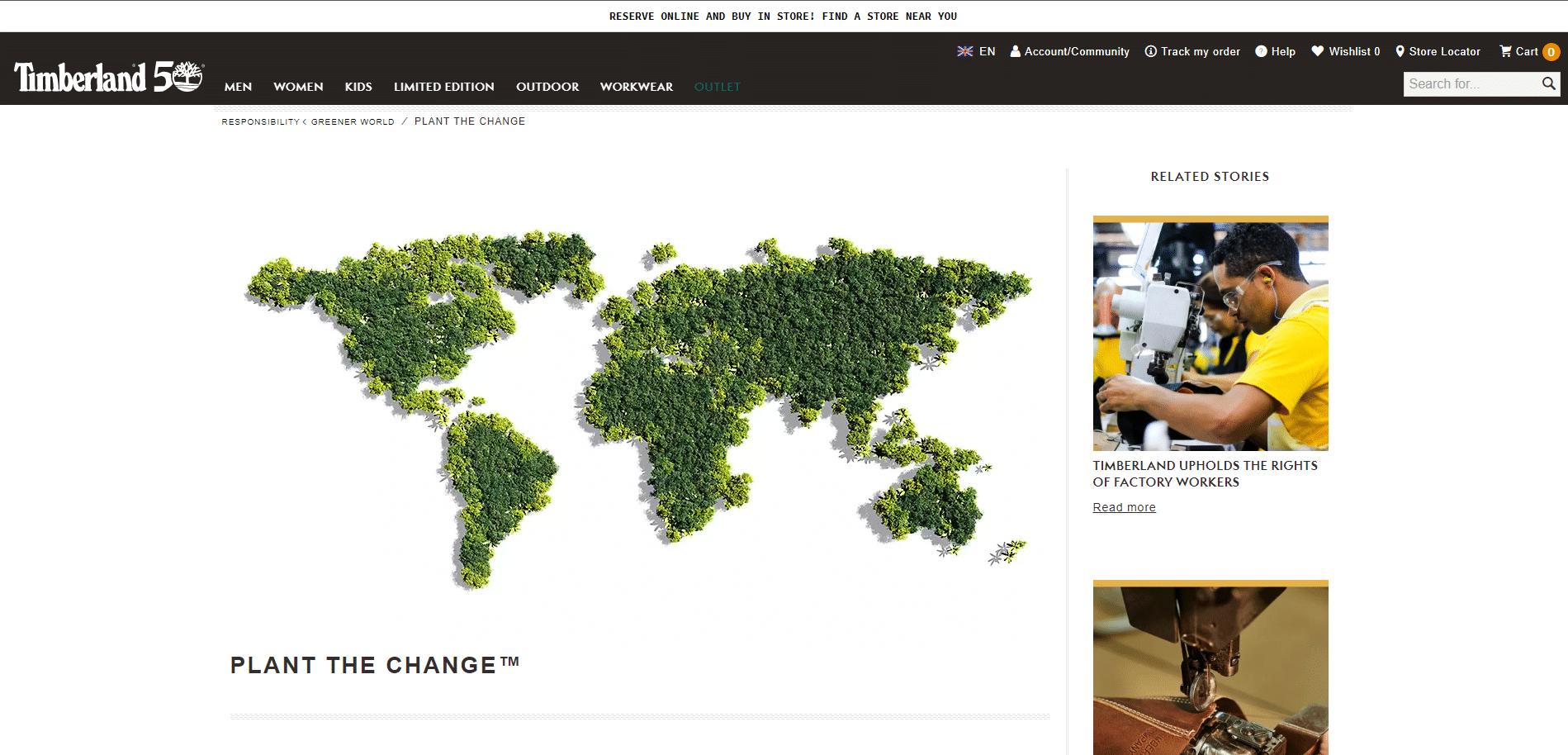 Marketing trend 5: Content marketing
You may hear it everywhere but content is king👑 more than ever. When embarking on a content marketing strategy, it's not about throwing information around stupidly 🐟 but rather about providing real value to your audience.
You need to create relevant and useful content to attract and retain your target audience. The goal is to build trust with consumers by providing useful information and answering their questions to get them interested in the brand.
Thanks to this marketing you have the potential to gain visibility on search engines and to reinforce your brand image (or your personal branding).
By the way, for the example we want to show you, we are going to introduce you to the queen of content (or the queen 👑 of GIFs or the queen of otters): Amandine Bart.
She has adopted a killer content marketing strategy! To show her expertise in the field, she does not hesitate to popularize her job: SEO. A way to show that she masters what she does and also to bring new customers.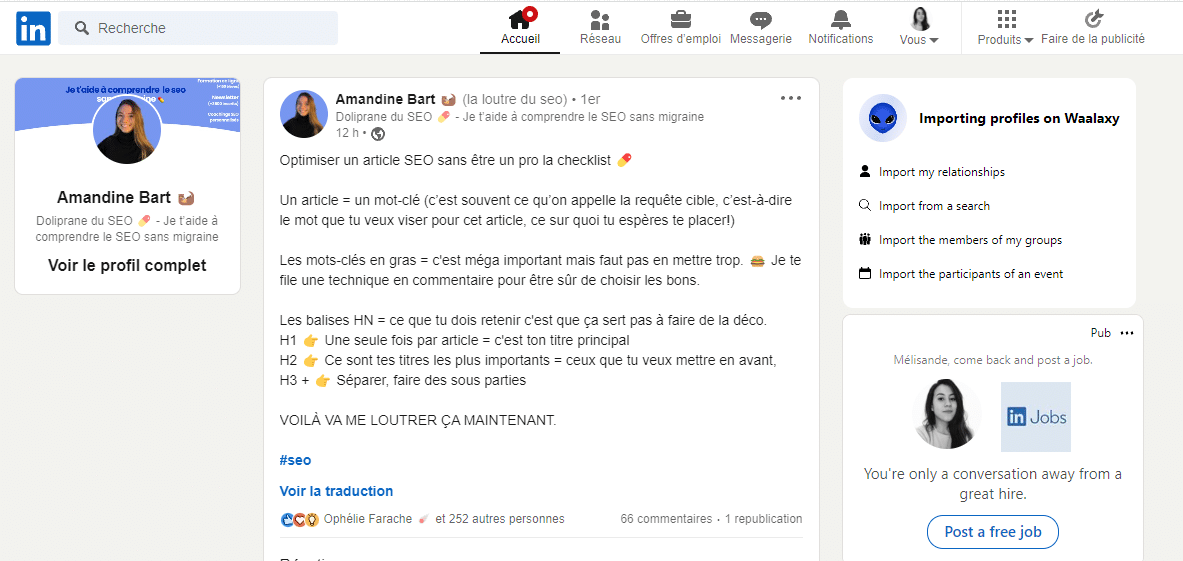 #6 Live shopping
As you might expect, live shopping 🧺 is an emerging e-commerce trend that allows consumers to buy products in real time during a live streaming event. In this way, brands broadcast live videos on social networks or other online platforms showcasing their products and (sometimes) offering promotions.
The interesting thing is that the potential buyer will be able to directly interact with theinfluencer or the brand offering it and ask all the necessary questions before buying. You know why this is great? Because by directly responding to the needs of their potential customers, you can remove their buying barriers directly.
You can create a very immersive buying experience.
#7 Metaverse marketing
We hear more and more about this term, but do we know what it is? We'll explain. Metaverse marketing is a marketing approach that aims to promote 🗣️ brands, products or services in order to create experiences in virtual and augmented reality. It is a virtual space where users can interact in digital environments in real time.
Brands can create immersive experiences by setting up these famous virtual environments in which consumers can interact with products. Among the experiences, we can find:
Interactive ads.
Virtual events.
Games.
Live shopping experiences (item above).
Sometimes even concerts 🎻.
#8 Webinars
A webinar is an interactive online event (we can classify it in the metaverse marketing category) where we will share knowledge and expertise with an audience interested in a specific topic.
It's a good way to introduce a new feature on a product for example. The webinar allows you to reach a large and diversified audience, to communicate relevant and useful information and therefore to develop brand awareness.
Real-time data can be collected, which also helps to strengthen the relationship with the audience. It is a very effective marketing tool if you want to educate, engage and convert prospects into customers.
#9 Storytelling
When you want to convey emotions through a message, nothing is more important than storytelling 👄. And the use of it is becoming more and more fashionable. Many brands want to make a mark or provoke an emotion in its customer.
If you don't know what it is, storytelling is a communication technique that consists in telling a story to convey a message 📩 an idea or an emotion. In marketing, storytelling is used to create an emotional connection with the target audience.
The goal? Captivate its audience, create empathy ❣️ and strengthen brand awareness in order to encourage consumers to buy.
If you want to know more about this topic, we advise you to go and see the storytelling guide.
#10 Automation
Everything can be automated nowadays. Therefore, it was only natural that you could do the same with marketing. Are you tired of time-consuming tasks? Automation is for you.
Automation will allow you to schedule and execute specific marketing actions such as :
Sending personalized 📩emails.
Managing your social networks.
Collecting data and analyzing it.
In a marketing strategy, automation can make you more productive and profitable while reducing the time and effort needed to complete specific, repetitive tasks.
Automatiser sa prospection 😱 LinkedIn De 0€ à 2M€ mensuels 💰
#11 User Generated Content (UGC)
This strategy is great because it encourages customers or users to create and share ❣️ their own brand or product related content. UGC can take many forms such as:
Product reviews or opinions.
Photos / videos.
Testimonials.
Comments.
This approach is being used more and more because it helps build customer engagement and loyalty, generate trust and authenticity around the brand. You'll also be able to increase your reach and visibility 👀.
Marketing trend #12: Short videos
If you hang out on Facebook, Instagram, or even YouTube for a little bit, you may come across some short videos. Depending on which platform you're on, you might have seen this new format.
A short video in marketing lasts a maximum of 60 seconds. Its purpose is to arouse the interest of the customer. These videos are becoming more and more popular 😎 especially thanks to TikTok. These videos are designed to be shared, must be viral and have a clear and concise message. The images should capture your audience and if possible have catchy music. Videos are an effective marketing tool to increase your brand awareness and boost your sales.
What is a marketing trend?
Before we end this article, perhaps it's good to remember what a trend is. A marketing trend is a movement or shift in marketing methods, techniques or strategies used to reach 🫀 consumers.
Marketing trends can take many forms, from the use of new media to changing consumer preferences. These trends can have a significant impact on how companies approach their marketing. Marketers must be aware of emerging trends and be able to adapt their strategy to stay relevant and competitive.
Of course, it's important to keep in mind that these trends are not quick fixes 👼 or one-size-fits-all solutions that will work for every business. What works for someone is not necessarily the solution for someone else. This is normal since from one company to another, the objectives will differ.
When you are a marketer, you must be able to adapt to your situation.
Conclusion of the article Marketing Trends
As you can see, a marketing trend is an evolution in marketing practices and strategies that emerge in response to a change in the market, consumer behavior or the evolution of technology.
Trends can have a significant impact on the way companies approach their marketing, but marketers must be able to understand trends and adapt them to their unique situation.
To recap, in this article we have seen 12 examples of marketing trends:
🟢 Artificial Intelligence.
🟢 Influencer marketing.
🟢 Omnichannel marketing.
🟢 Responsible marketing.
🟢 Content marketing.
🟢 Live shopping.
🟢 Metaverse marketing.
🟢 Webinars.
🟢 Storytelling.
🟢 Automation.
🟢 User-generated content.
🟢 Short videos.
FAQ
Before we part ways, as usual, we always have little topics that can help you.
What is the future of marketing?
With the advancement of digital, we can expect anything. What you have to keep in mind is that you have to keep the connection with the consumer. Showing authenticity and bringing out emotions is at the heart 💓 of the future of marketing.
We'll have to stay on top of it, but that future will be greatly influenced by technology, social and environmental factors as well as cultural ones.
There you have it, you now know everything about the marketing trends with 12 examples that you will have the opportunity to use and adapt to your strategy.