The best ideas for LinkedIn posts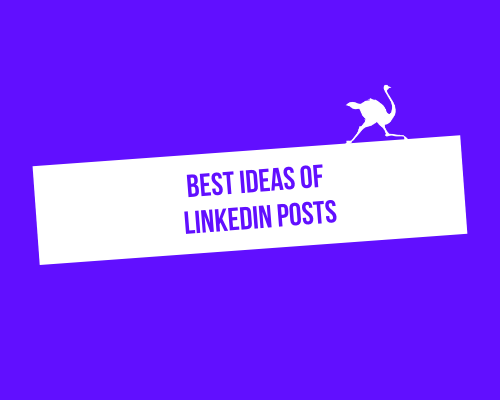 3

min
Creating content for social networks is not always easy, especially when it comes to being regular and having ideas. In this article, we give you some examples of posts that work on LinkedIn that you can adapt to your industry or personality!
Develop your personal branding on LinkedIn
Personal branding is an element that you must include in your communication. For example, you can talk about :
Your failures: we talk too often about successes to show myself at my best, but failures are also part of our daily life,
Your successes: a record number of visitors to your site? A successful training? An interview that made a particular impression on you?
Anecdotes from your professional career: you can explain how you handled a particular situation, your best professional challenge,
What inspires and motivates you.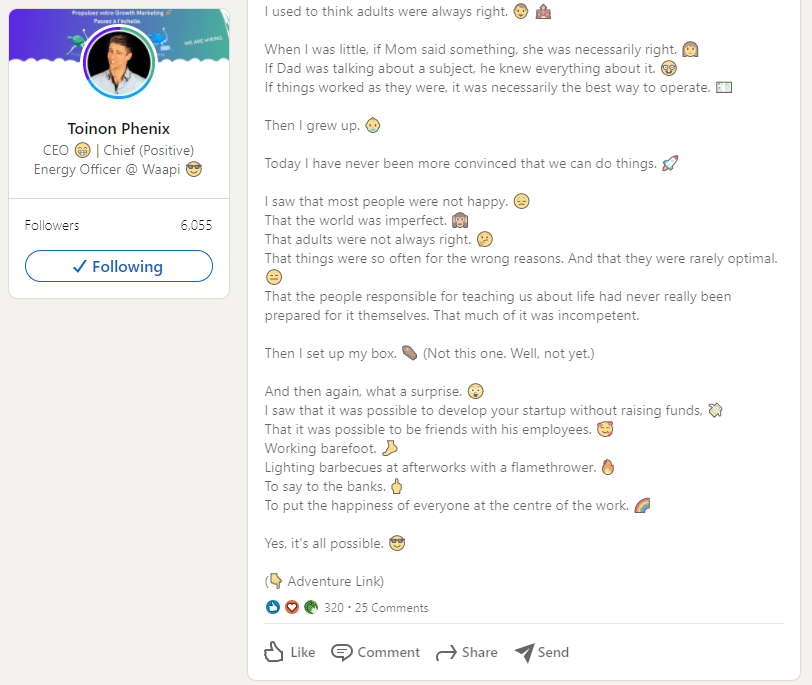 This kind of content will bring you closer to your community and show your values, your personality, your background. Of course the idea is to stay authentic and not to overdo it!
Bring added value with your LinkedIn Posts
LinkedIn is the social network that many fear! Some people see it as too corporate, too serious and restrict or hide their personality by "fear of standing out" or by fearing the reaction of other members.
LinkedIn is however the network where it can be wise to adopt a tone that suits us to differentiate ourselves, show who we are and of course bring added value. To do this, you can address in your content topics such as :
Tips and tricks,
Advice,
Feedback: your audience will recognize themselves and identify with you even better,
By providing value-added content, you will attract a targeted audience and generate leads much faster than you could imagine! And if you tell yourself that all the topics have already been covered, it's true! But others don't have your personality, so dare!
And if you're a little shy, start by already participating in discussions in groups of areas that interest you or by commenting on other members' posts. It's also a great way to bring a point of view, an expertise or an element of response to an issue being discussed!
Think about tracking your LinkedIn posts to adapt your content strategy
To know if your LinkedIn posts are working, there is no secret, you have to follow up on them through a few easy reflexes:
Take note of your audience's reactions to your posts. Also test the time and day of posting,
Vary the format (videos, carousel, text and image) and watch what you like best,
The number of connections received over the course of publications
The number of qualified leads your content can generate
These indicators will allow you to adjust your strategy. To help you, we have developed ProspectIn and Podawaa. Podawaa allows you to integrate targeted pods, to schedule your content on LinkedIn. Ideal to save time!
ProspectIn allows you to create personalized campaigns by sending connection requests with personalized notes, to visit profiles, to get in touch with people who reacted to your last post… the possibilities are numerous and allow you to save time in your activity on LinkedIn.
On the other hand, do not copy and paste the posts you have just been presented with, otherwise the Copy Post account will be there to remind you. 😜