"How to Become a Social Media Influencer" is the hot topic in the digital world right now. Brands no longer need advertising or communication agencies anymore, since these independent influencers have become the mainstream marketing approach. 🧲
Influencers are used in almost every kind of business. And brands are using them more than ever before. It's no surprise that being an influencer has grown so profitable that everyone wants to be one! 😏
If you're looking to become an influencer, you've come to the right spot. In this complete Guide, we'll go through How to Become an Influencer Step by Step for many social media platforms like Instagram, TikTok, YouTube, and LinkedIn. So, keep on reading and start your route to becoming an influencer. ⚡
What Is a Social Media Influencer? Definition Here!
A social media influencer is someone who has the ability to influence another person's purchasing choice based on their online presence and interactions with their followers. Because of their expertise, life skills, or experience in a certain sector, they have an influence on individuals. 😍
Bloggers, celebrities, and industry leaders are examples of social media influencers who interact successfully with followers to promote products or services. When influencers advocate a product or service, their following network is more likely to purchase it if they have a need or want for it.
If a popular blogger swears by the benefits of a particular brand, some members of their audience may be inclined to follow the advice and purchase the product. 🛒 This type of influence can be an effective marketing technique, particularly for new or small firms. 🚀
According to EarthWeb, there are between 3 and 37 million influencers around the world! 🌎 With such a big number, it is normal that some have a far greater following than others.
As a result, influencers may be classified based on their number of followers, as seen below:
"Nano-influencers" have 1,000 to 10,000 followers.
"Micro-influencers" have 10,000 to 100,000 followers.
"Macro-influencers" have 100,000 to 1 million followers.
"Mega-influencers": 1 million or more followers.
👉 Becoming a social media influencer (or even a "micro-influencer") may be a terrific method to earn extra money in your spare time, since you can work from anywhere and at any time. 🤗 Since you are your own employer, you are not compelled to report on a certain timetable, but you must nurture your follower network.
How to Become a Social Media Influencer Overnight? 5 Easy Tips
In order to have influence for brands on social media, you need to follow these 5 Easy Steps: ⏬
Choose a niche target audience,
Boost your profiles on social media,
Make and share relevant content,
Be consistent and regular,
Interact with your audience.
Bonus: Inform brands that you are open to collaborations! 💥
Working as a social media influencer may be highly appealing to many people. It looks simple because most social media sites are simple to use. 🤓 However, keep in mind that you are not the only one who wants to profit from this business opportunity.
Many people have been successful in making money as social media influencers. 👇 So if you want to achieve the same as them or do even better, then make use of the following tips on how to become a social media influencer.
1. Choose a niche target audience:
Before you begin your journey to being an influencer, you must first identify who your target audience is. 🎯 You must select a topic in which you are engaged and can regularly provide material. To position yourself as an influencer, you need also have confirmed experience in the topic.
As an influencer, you will be required to post content regularly, in your chosen field of interest. As a result, it's critical to pick something you're enthusiastic about and will enjoy spending your time on, like going out to eat, traveling, shopping, etc. Just to name a few of the fun topics you can choose from! 🍡
You must identify your vocation, whether you enjoy cooking and testing new recipes or are interested in DIY projects. You could also have a mix of 2-3 hobbies, like food & travel. But they need to be complementary… 🤓 Try to focus on one topic at a time to keep your feed coherent.
2. Boost Your Profiles on Social Media:
After you've decided on a niche audience, you'll need to decide your favorite social media networks and create/optimize your profiles. The majority of influencers are well-known on only one or two social media sites. 👌 As a result, it is preferable to concentrate your efforts on only 1-2 medias.
After you've decided on your social medias, you'll need to either build new profiles or optimize the ones you already have.
Here are some suggestions for optimizing your profiles: 👇
Change to a Business Account:
If you want to be an influencer, you should convert to a business account since it gives you a lot more alternatives. Most sites, including Instagram, Twitter, and Facebook, allow you to set up a business account. 💼
Make an Interesting Intro:
Because your bio / summary is the first thing people see when they visit your profile, it is critical to make a good first impression. 🤩 Your biography should be able to explain your life in an interesting way. It should also include any relevant information about you, such as your full name or nickname, business contact information, and relevant experience.
Include a Profile & Cover Photos:
You should also include a profile photo and a cover photo on your profile, since they are crucial components of your personal "brand image". People generally remember a social network profile by its profile photo, so choose wisely. 🤔 Also, ensure that the quality of the images is good!
3. Make and Share Relevant Content:
The next stage of being an influencer is to provide your audience with helpful and relevant content. 🧠 The more you can connect with your audience, the more people will be impacted by your recommendations and ideas.
The fact that your followers truly listen to you is the most critical criteria for being an influencer! 👂
You must develop a powerful content strategy and employ a variety of content formats, particularly those that your target audience prefers. Furthermore, try using the TOFU-MOFU-BOFU conversion funnel method below, in order to vary the type of content you share: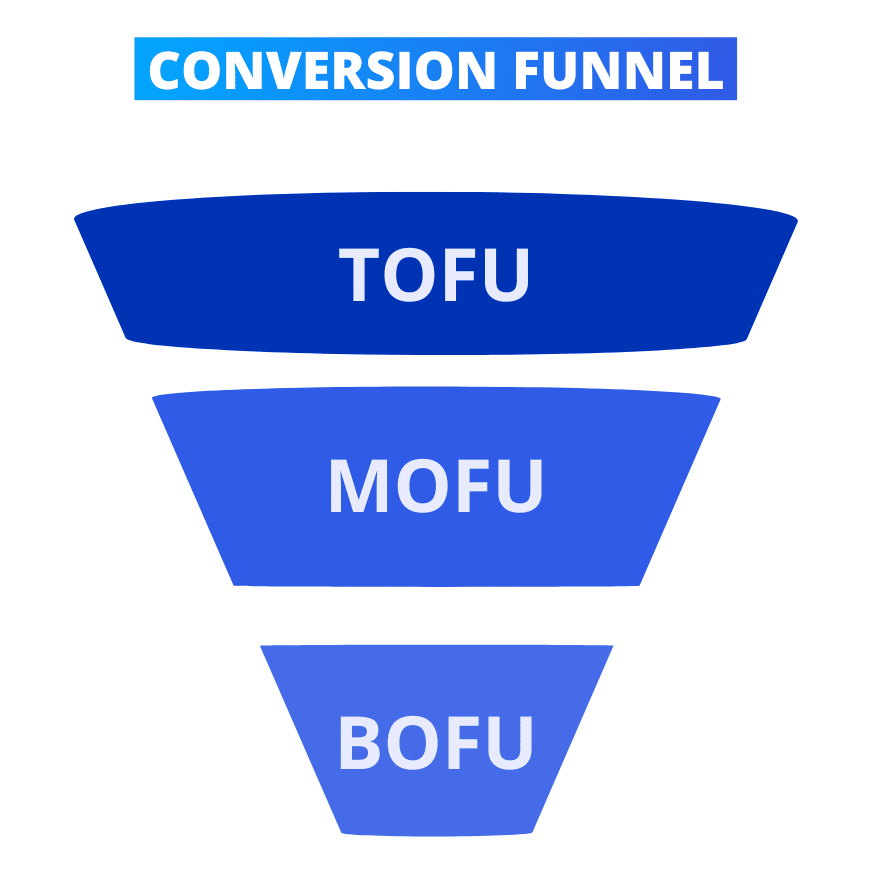 TOFU (Top Of Funnel): Large Target Audience, the goal is to create awareness of your personal branding and to attract prospects by creating value.
MOFU (Middle Of Funnel): Between Broad and Core Audience, the goal is to create commitment and get your target interested in your value proposition.
BOFU (Bottom Of Funnel): Core Target Audience, the goal is to create loyalty, and it's when your prospects / followers become your customers / fans.
👉 Some influencers keep their feeds entirely focused on their chosen subject of interest, such as cuisine, travel, fashion, beauty, and so on. Such influencers do not mix personal posts with specialty articles and keep their material focused solely on their niche audience.
For example, a food influencer may share recipes, images from restaurant trips, reviews, and even brand promotions.
Some influencers want to include information from their personal life to better connect with their followers. Including updates about their daily life makes influencers appear more approachable. This improves the relationship with their followers. 🤝
Whatever content approach you adopt, make it wide enough to enable future brand collaborations. Your sponsored posts should be able to blend in with the rest of the material you publish. For instance, you can post product reviews regularly in order to make room for future paid review opportunities! 🤑
In general, keep your content strategy focused on your area of expertise, and it's up to you whether you want to throw your personal life in the mix (or not). 🤫 Also, consider the long term partnerships, and begin planning to become an influencer from the beginning.
4. Be Consistent and Regular:
After deciding what sorts of content to make and share to your audience, you must establish a posting frequency and timetable. ⌚ Most social media networks' algorithms prioritize accounts that post often. This is especially true for Instagram, where constant posting frequency is required for greater visibility!
You can post every day, every week, or whenever it suits you. You should also think about the platform you're using, before making a decision. Some social media networks need a higher posting frequency than others, in order to become an influencer on that platform. 🌟
Other social media networks, such as LinkedIn or Facebook, allow you to only publish once or twice a week. However, choose the days and times when you will publish and stick to them.
According to studies, there are specific days and times of the week when you may receive the most interaction on your posts. Most platforms have the highest engagement rates throughout the late morning and afternoon hours of the week. You should research the optimum times to publish on your preferred platform and plan your posting schedule appropriately.
Pst! You can use our automation tool Podawaa, in order to schedule your posts on LinkedIn and get reactions, hassle-free! Go try it out now. 😏
Try Podawaa Now 🚀
5. Interact With Your Audience:
When you begin sharing content on social media, you will frequently receive likes and comments. 👍 Since it is critical for an influencer to interact with their audience, you cannot disregard these reactions.
You need to respond to comments and answer any messages your followers send you, asap. 😉 You may also show your thanks by simply "liking" their comments, for example, but it's always better to add a quick remark.
In order to engage with your audience, you can also ask questions and spark conversations with them! ✨ These interactions help you create personal relationships with your audience and establish your place as an influencer. This way, they'll know that they can reach out to you at any time and that you're listening to their queries, which is critical to create trust.
Bonus: Inform Brands That You Are Open to Collaborations!
The final stage in your journey to become an influencer is to say it to the rest of the world! 📣 You need to say loud and clear that you're an influencer interested in brand collaborations.
You may do this by stating in your bio that you are an influencer looking for partnerships. Also, you can include your business contact information for potential collaborations, making it simple for them to contact you.
Another option is to do your own outreach and message relevant businesses with a pitch on what you have to offer. It is advisable to create a networking template that you can use to contact various businesses, since this will save you a lot of time and effort. 🙌
There are several influencer networks where companies and influencers may meet, like LinkedIn for B2b prospecting, for example. You may also use a more straightforward approach to find brand collaborations. An indirect method is to tag brands in your posts and mention them when discussing their items in your social media posts. 👀
The main idea is to create a name for yourself and network with businesses in your industry. This may not produce instant results, but it will help you build long-term brand connections that may lead to future partnerships.
Furthermore, you can look for ambassador programs from the brands you like, in order to promote their products on your platforms and start winning commissions! 💫
How to Become a Social Media Influencer on Instagram and Make Money?
Aside from the tips outlined above, there are a few other actions you need to do to become an Instagram influencer. 😎 To begin, you should have an Instagram creator or business account. Second, on your bio, describe yourself or your project and let businesses know you are accessible for partnerships. You should also provide your contact information so that companies can reach out to you for partnerships. 🤲
However, there is no set period of time in which you may become an Instagram influencer. 🤷 It may take years for some to create a strong community, whilst others may do so in much less time. To become an Instagram influencer, you must have a specialized expertise as well as a loyal following.
For instance, the most common types of influencers on Instagram are: 👇
Fashion & Beauty Influencers
Fashion and beauty influencers spend the most of their time making apparel or providing fashion advice, review cosmetics and style tips / tutorials. 💅
Big names in the fashion or cosmetic industry frequently support macro and mega-influencers! 💎 One of the biggest influencers in France, is Caroline Receveur with an astonishing 5 million followers, she's known for collaborating with notorious brands and for creating her own lifestyle products.
Food Influencers
Food influencers devote a significant amount of effort to developing cooking content, food blogs/vlogs, and analyzing the newest food trends. They're commonly known as "foodies", meaning they love all-things food! But, who doesn't?😋
For example, there are many Instagram profiles dedicated solely to posting about new food finds or hype restaurants around the world, like the account FoodBible below! 🍕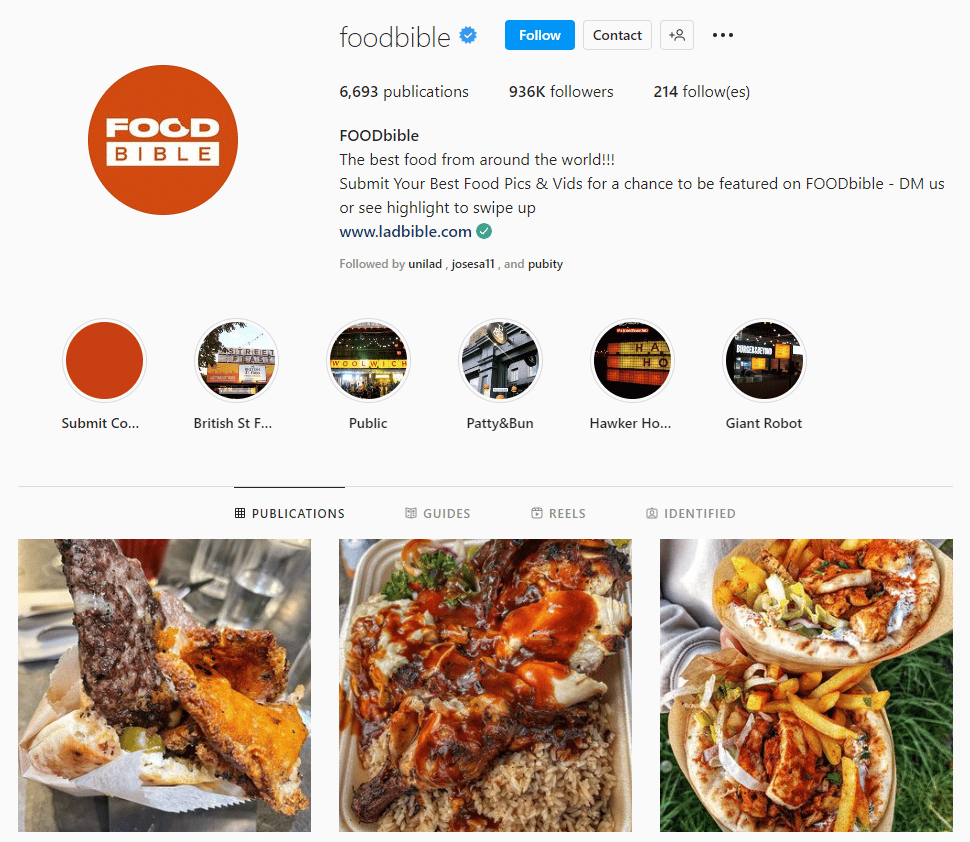 How to Become a Social Media Influencer on TikTok?
TikTok is an entertainment media channel, where you can monetize and generate cash from your video content. ✅ Ads and sponsorships are the key sources of income for TikTok influencers. As a result, you must be aware of these steps in order to become an influencer on this network and make money:
Pick your niche,
Create a unique TikTok profile,
Know your audience,
Study your competitors,
Build a strong content strategy,
Engage with your audience,
Host a giveaway or contest,
Promote your videos,
Network with other "TikTokers".
Also, the most common types of influencers on TikTok are: 👇
Viral Content Creators
Currently, TikTok is the most viral social media platform of all. 🏆 The short videos can reach a large audience in just a matter of days or even hours. Which is great news for content creators of this trendy network, specially used among the Gen Z.
For example, Charli D'Amelio who is the queen of this social media network, has a mind-blowing +148 million followers count and 11 billion likes!! Haha, that's just huge compared to any other platform. 🤯 She became this famous by creating viral TikTok trends and dance challenges, that really picked up during the pandemic! 😷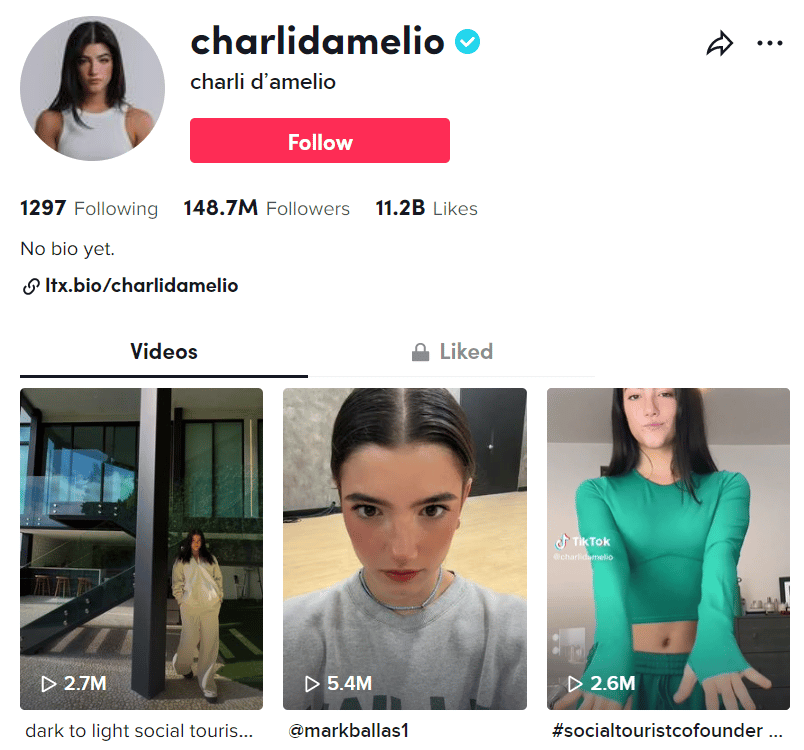 Fitness Influencers
Furthermore, fitness influencers are often obsessed with looking and feeling well. 🏋️They come in a variety of shapes and sizes. Some solely give dietary counseling, 🥗 while others include fitness and training coaching. Some people like to blend the two on their social media profiles.
For example, the fitness wear brand GymShark used TikTok influencers in order to make their brand go viral, gaining over 3 million followers and 63 million likes! And of course, their sales skyrocketed thanks to this successful marketing tactic. 🧨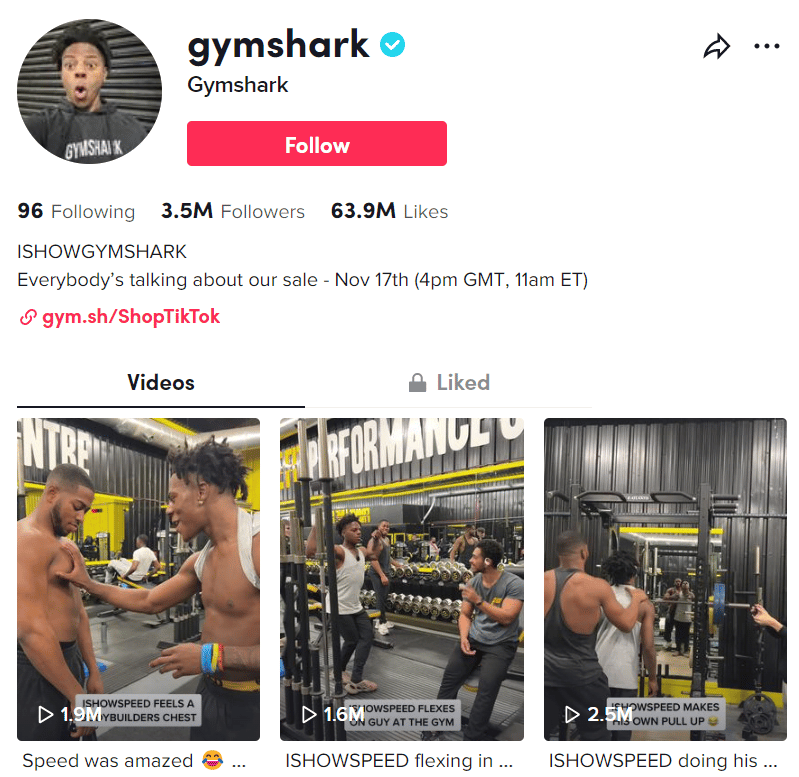 How to Become a Social Media Influencer on YouTube?
In order to earn money as an influencer, all you have to do is make product placements or partner up with brands. You can test products or services online and tell your community all about them. 👌 If you have a good base of followers, you can request compensation from the brands. You can also earn money by being a YouTube influencer thanks to the advertisements broadcasted on your channel by companies. 💰
The most common types of influencers on YouTube are: 👇
Gamer Influencers
Gaming influencers are people who like to play or review games online. 🕹️ They create content for the gaming community, whether it's game play, reviews, news, or livestreaming.
For example, PewDiePie is a mega-influencer who rose to fame on YouTube as a gaming channel. He now has 111 million subscribers. 😯 Many gaming influencers post video content on YouTube and broadcast gaming sessions on the popular platform Twitch as well.

Travel Influencers
Travel Influencers, exist on other social media networks as well, but some of the first content creators first appeared on YouTube! ✈️ They give tips on how to travel safely, the best deals to book flights and hotels, their experiences in exotic countries, and many more hacks.
For example, there's a niche of solo-female-travelers like the YouTube channel "Hey Nadine" which has around 500 thousand subscribers, which is a decent audience. 💯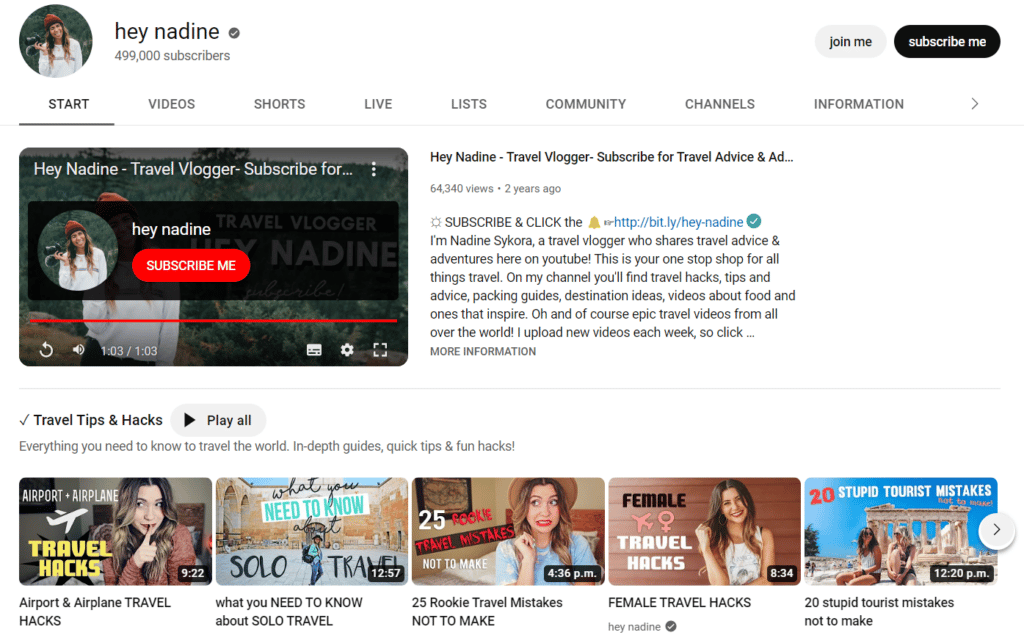 Best ways to Make Money as a Social Media Influencer
As you can see, people become social media influencers for a variety of reasons. 🌈 While some are motivated because it's convenient, others are motivated by the money they may make in a short amount of time. Yes, you read it correctly: social media influencers may earn money just by using their social media profiles!
To have a better idea, here are the best ways for monetizing a social media influencer's online presence: ⏬
Sponsored content / sponsorships:
Sponsorships or sponsored content are one of the simplest methods for a social media influencer to earn money. 💲 If you have a million followers, you may earn money just by publishing content that represents a specific brand or business.
Depending on the product or service being advertised, the influencer can simply share a picture of themselves wearing a brand product 📸 or visiting the sponsor's company facility. Celebrities with the highest Instagram followers usually employ this approach to make money.
Create high-quality content for businesses:
When it comes to social media marketing, content is king. 👑 Businesses must post content that can help their niche audience recognize how their lives will better if they use the brand's products or services. Rather than simply advertising them.
Create high-quality content if you believe you are enthusiastic enough to produce diverse material for a certain target market. 🧲 Once you've established a strong online presence, companies and businesses will approach you to write articles or blogs on their behalf, for example.
If you want tips on how to make good copywriting, then read this article! ⚡
Make online webinars:
Webinars, like articles and blogs, are an excellent method to earn money as a social media influencer! ✍️  A webinar means that you will create meaningful videos and discuss certain topics, rather than having to write content all the time. For example, you may monetize your work experience by hosting webinars with experts on your YouTube channel.
Just like the webinars we do monthly at Waalaxy, if you haven't been to one then follow this YouTube link to check it out! I'm sure you'll learn a thing or two. 😘
Affiliate marketing:
Affiliate marketing is a type of marketing strategy used by businesses to promote their goods and services. As a result, businesses can search for affiliates (business partners) to insert adverts on their websites, blogs, and so on, such as sponsored articles, links, or banner ads. 🗣️
Affiliates serve as an intermediary channel since the seller does the advertising. Affiliates are compensated in a variety of ways. Affiliate programs can be developed in partnership with the seller and his preferred partners. Alternatively, the affiliate network provides merchants with a diverse set of affiliates. These networks frequently assist partners in creating campaigns and pay commissions. 🪙
The seller and his affiliate agree on the amount of commissions in advance. Affiliates are often in charge of the affiliate portal and the advertising campaign. Affiliate marketing may be done both online and offline. 💻
Conclusion Guide: Steps for Becoming a Beginner Influencer
To conclude, I hope you found these social media strategies for becoming an influencer useful. 🙌 If you follow these tips and give it time, you will undoubtedly see the desired outcome.
👉 To recap, here are the 5 steps we saw earlier in this guide:
Choose a niche target audience,
Boost your profiles on social media,
Make and share relevant content,
Be consistent and regular,
Interact with your audience.
Keep in mind that it is a process that requires time and effort, plus the trust of your followers, to see the final results. Therefore, you should not expect to become an influencer quickly… it could take somewhere between a few weeks or months, even years in some cases! 😧
However, if you are consistent with your publications, you will be able to become an influencer and earn real money online. 💰
How Many Followers Do You Need To Be a Digital Influencer?
Many people believe that to be an influencer, you must have at least 1,000 followers or subscribers in any social media platform. 😮
That is, influencers must have at least 1,000 subscribers to be credible. 😅 In addition, YouTubers must also have a monetized account if they want to get commissions thanks to their videos.
Based on follower numbers, there are 4 categories of social media influencers, however there is no scientific guideline. 🔍 "Mega-influencers" have more than 1 million followers, "Macro-influencers" have 50,000-1 million followers, "Micro-influencers" have 10,000-50,000 followers, and "Nano-influencers" have less than 10,000 followers.
Furthermore, influencer marketing is a vast and diversified industry. 🌈 As a result, if you want businesses to notice you and your content to be successful, you must carefully select a niche in which you are interested, select the social media platform you will use, build your content strategy, and appropriately distribute your content.
A great way of getting more followers is by "going viral" on social media platforms! 🦠 It has nothing to do with a virus haha but rather, having your content shared/viewed a million times and thus getting more followers. Think of new ways to stand out online, like creating a new TikTok challenge or dancing to a new catchy choreography. 🕺
FAQ: How To Become a Social Media Influencer and Get Paid?
Can Anyone Become a Brand Influencer?
Nowadays, practically anyone can become a social media influencer if they put in the effort. You could be a niche content provider, like having a YouTube Channel to rate kids toys. 🧸 Also, many "micro influencers" have hundreds to thousands of followers, so you could have deals with brands as well. No need to be a big shark in the industry in order to stand out! 🦈
However, becoming an influencer, demands a great deal of enthusiasm, creativity, and time. ⌛ To be a successful influencer, you must identify a topic that you are passionate about and develop content about it to share with the rest of the world. 🌐 Furthermore, being honest and genuine increases your e-reputation, trust, and overall worth.
How To Find Social Media Influencer Jobs For Free?
First of all, good luck with your job hunt to become a social media influencer. ☘️ I'm confident you're on your way to finding the perfect influencer partnership for you.
There are several specialized social influencer job platforms, like Upwork.Com where you can find "Influencer Marketer Jobs" postings for freelancers! 🥰
However, you can also use traditional job hunting platforms like Indeed or LinkedIn. The advantage of the latter, is that you have a feature of "saved jobs", where you can pin all the job offers that appeal to you and help you keep track of your ongoing job applications. 😏
Furthermore, you can discover who are LinkedIn's Top Influencers, in this article! This is a more professional kind of influencers, since LinkedIn is a B2b network that is more focused on lead generation, rather than entertainment, unlike the other social medias presented above. 🌟
How Much Money Do Social Media Influencers Make? What's Their Average Income?
As you know, influencers get compensations for their posts. On average, influencers can make nearly $10.00 for every 1,000 followers they have. Micro-influencers with 50,000 to 80,000 followers, on the other hand, get paid roughly $200 each post. 💸
However, influencers with up to 1 million followers can get $10,000! 😜 The compensation can vary depending on the type of partnership they have settled on and the size of the audience that the influencer has.
Great, you've reached the end of this guide! Now you know How to Become a Social Media Influencer on different online platforms. 👏