You might be wondering what is the proper LinkedIn Cover Photo Size… 🤔 Well, all the answers are here, in this article. 🤲 Also, you'll find essential tips to make your personal or business profile shine on LinkedIn! 💎
What Size Should Your LinkedIn Banner Be?
See LinkedIn Cover Photo Size Here!
Your LinkedIn Banner has to be 1128 pixels wide by 191 pixels tall, to respect the minimum and the maximum file sizes. 🔍
In fact, these are the correct dimensions of the cover image. 😘
LinkedIn company page cover size
When you have a stunning cover photo for your LinkedIn business page, it will make it look fantastic and polish your brand image! ✨
This gives you plenty of room to add a beautiful image that gives your business page a polished appearance and entices potential consumers to "Follow" your company page. 🥰
Now let's see our company page, so you can get an idea of how the LinkedIn banner is supposed to look! 🤩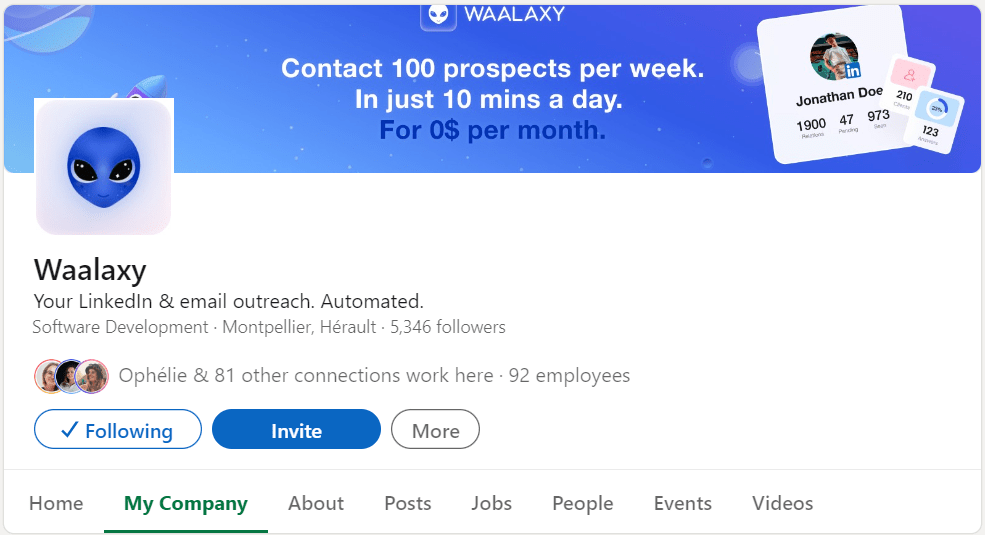 LinkedIn personal profile cover size
However, the aspect ratio is a little different for personal profiles on LinkedIn. 🤔
In this case, the cover photo size is 792 pixels wide x 191 pixels tall. 👌
Take this other example of LinkedIn cover photo. At Waalaxy 👽, we use the colors of our products and we all use the same graphic chart!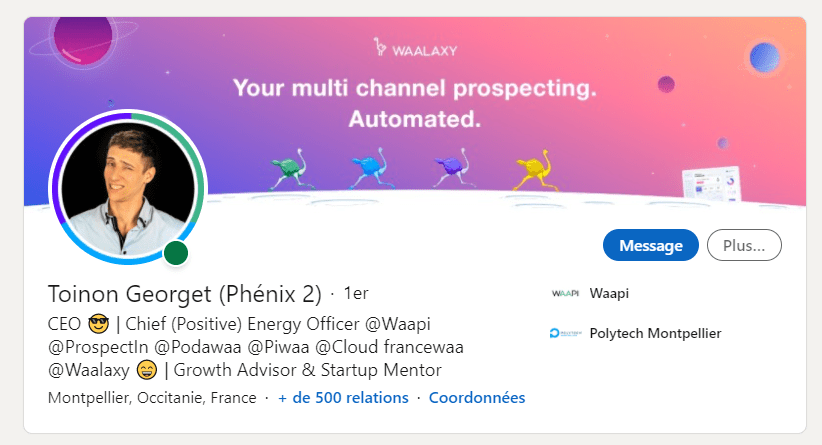 How to Create a LinkedIn Background Banner?
You can create your LinkedIn background photo using a variety of excellent tools available online. 🤓 Among the most widely used are:
Remember, creating an original background banner will help you optimize your LinkedIn profile! 💯
How to make a banner for LinkedIn?
Use Canva for your Header!
Furthermore, Canva is our favorite tool for creating visual content! 👑
We enjoy using the tool for all our graphic creations, and we suggest it because it's really easy to use, especially if you are not a graphic designer. 😉
Here are 8 steps to create your own banner:
Go to Canva : click on "Create a design".
Then on "LinkedIn banner" in the overview tab.
Drag and drop the selected images and visuals.
Add text (adapted to your graphic charter).
Then manage the layout and colors and save.
Go to your LinkedIn profile.
Click on the background-image, then on the pencil icon to "Edit",
Then simply upload the image that you have just created.
If you want to test this banner maker tool, you can follow this direct link to the tutorial to use Canva, and become a pro at creating LinkedIn banners. 🥸
How Big is a LinkedIn Banner?
👉 The LinkedIn banner picture has a maximum file size of 8 MB. (In JPEG, GIF, or PNG format.)
👉 The LinkedIn cover photo ideal size is, 1584 × 396 pixels (optimal dimensions).
However, it's not a square format like profile pictures, but a rectangle shape. ✅ So make sure your image is well sized and doesn't get covered by your profile picture when you upload it!
Conclusion : How Do you Make Your Cover Picture Fit on LinkedIn?
LinkedIn is the biggest professional network, thus it's a great tool to promote your personal branding! 😏
When creating your LinkedIn banner, keep the following 3 tips in mind: 🧠
Avoid using excessive text in your background banner. On LinkedIn, images or videos frequently work well on their own.
Instead of using random colors, choose the right color palette for the message you want to convey to your audience.
Bonus: Here's the "color psychology" that's used in marketing to send a subconscious message to your target and inspire different emotions when they see your brand logo or social media profile. 😊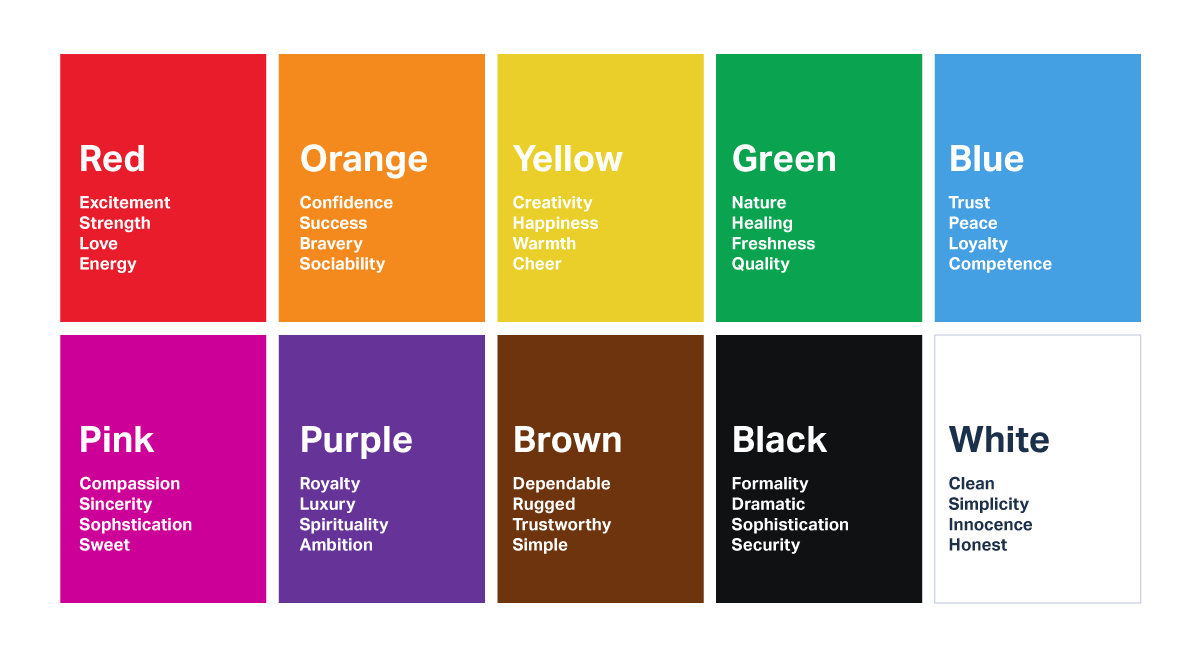 There you have it! 🌈
FAQ LinkedIn Cover Photo Size
How to Change the Banner in LinkedIn? (Social Media Image)
Changing your LinkedIn banner is super, super easy! 😅
Now that you have your cover image, go to your LinkedIn profile and in the banner section, click on the little pen at the top to change it.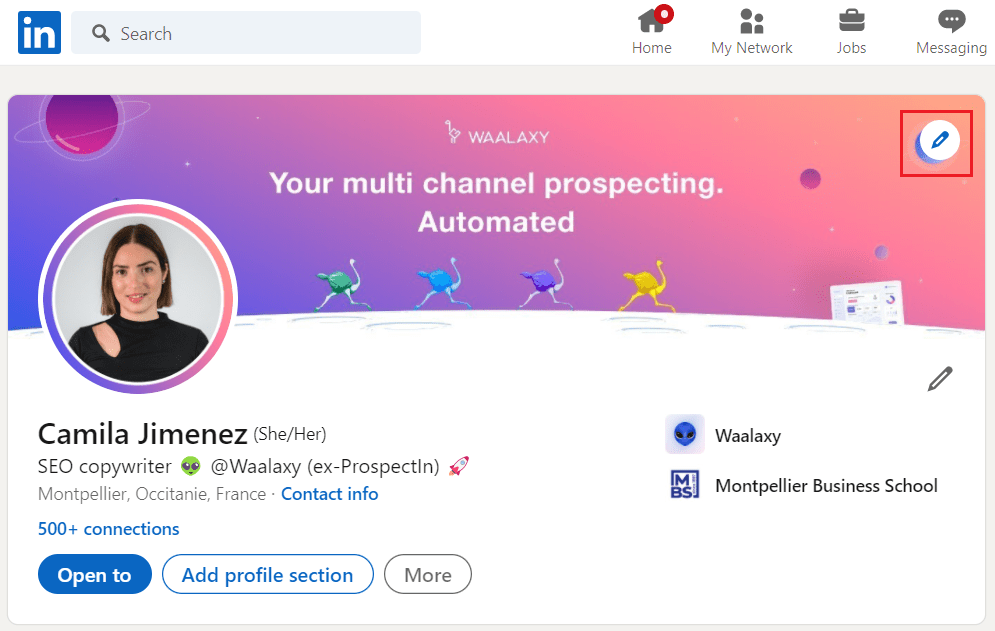 Next, click "Edit Photo" to upload the profile image you created!
Finally, make adjustments if necessary, and click "Apply" to update the cover image.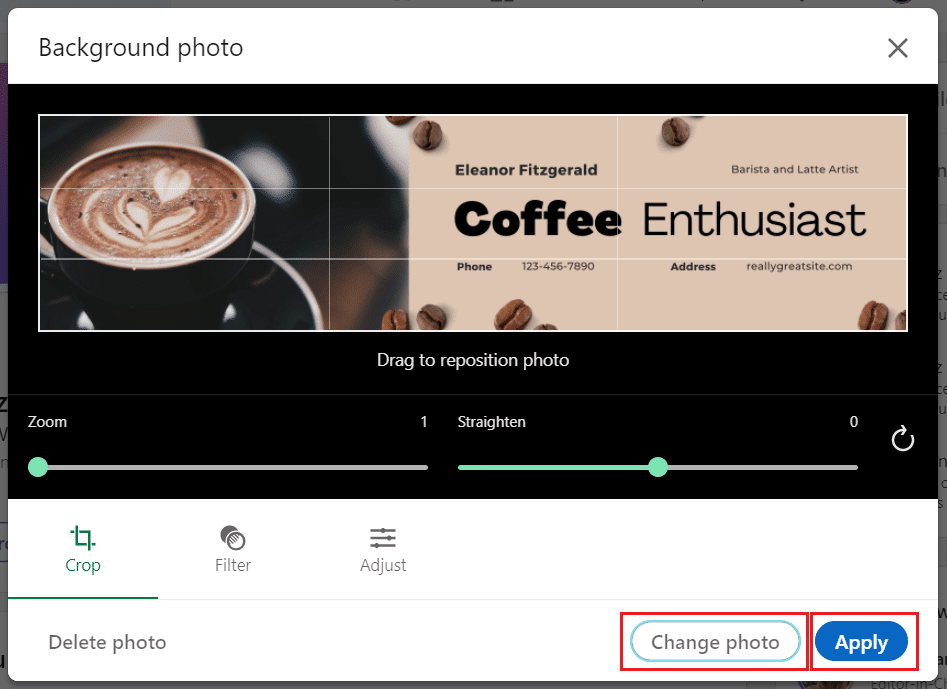 And that's it, your new custom banner will be added to your LinkedIn profile. 🌠
This feature is available on the computer, but also on the LinkedIn mobile app. 📲
Pretty easy, right? 😋
Feedback of the Best Cover Photos on LinkedIn
Let's have a close look at the covers of these 2 LinkedIn users and analyze them together! 🧐
👉 First, we have EY, they take recruiting very seriously. 🤓 And it shows right away on their LinkedIn ready banner. They recruit senior profiles, with a big professional experience on their resume. 💼
As a result, the banner, totally resembles the values and the target of the company. It is sober and highlights the ambition of the company to "change the world". 🌎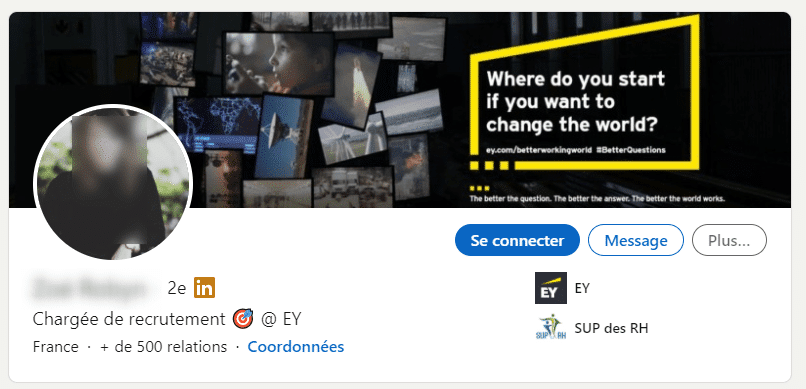 For best results, you can use the colors of your company, like we explained before, by using their color palette. In this case, we can see that this banner is mainly using yellow and black. 🖤
---
👉 The second example, is the profile of a "Graphic designer & Illustrator", she's open to work, and she used her cover photo in order to highlight her original designs! 😍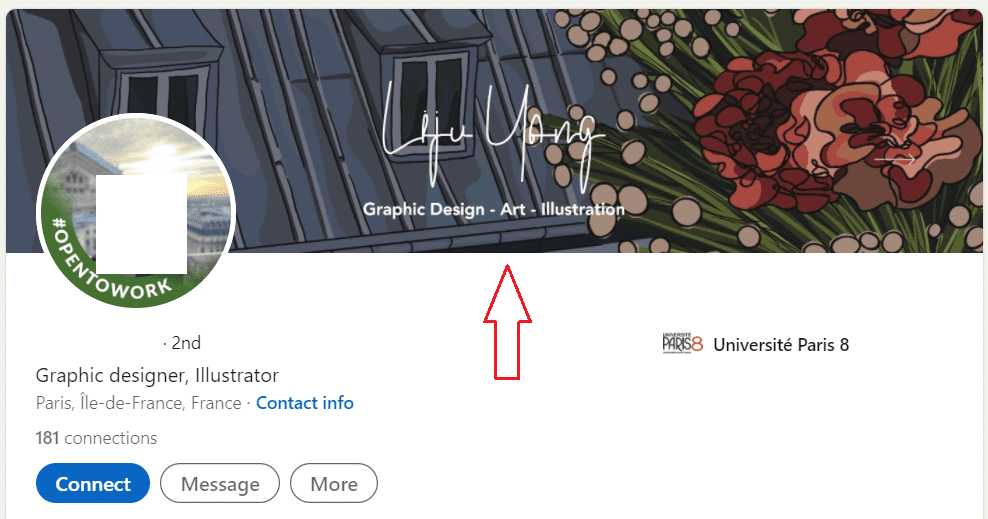 This shows what kind of style she has, and what kind of work she does. Very nice to look at, don't you think? 😀
It's always good to personalize your LinkedIn profile and avoid using standard content, when you can. 🙏 Choose high-quality images for your profile picture, an eye-catching banner, and the main information that is relevant to your business.
Plus, making sure your banner isn't too crowded is essential for capturing your visitor's attention right away. 👌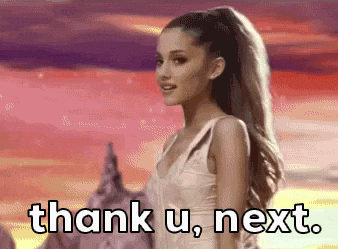 I hope you enjoyed these essential tips to boost your profile, and that you learned what the right LinkedIn Cover Photo Size is! 🚀