How to create a LinkedIn profile picture?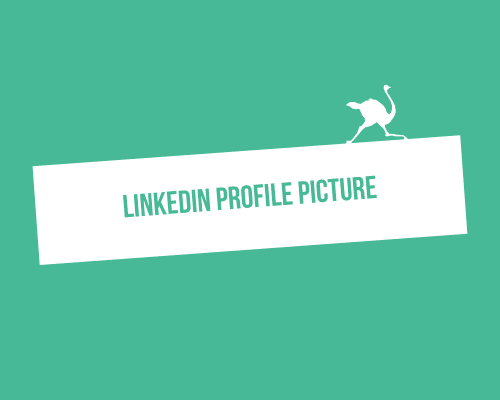 3

min
As with any social network, you need to create a profile to make the best use of LinkedIn. In addition to the basic information, it is recommended that you add a photo. Here we explain how to create a LinkedIn profile picture!
Our tips to create a LinkedIn profile picture
Adding a profile picture will greatly increase the number of visits to my profile. And it's easy to imagine that you'll be much more inclined to engage in a conversation with someone with a profil picture.
Our first advice is to use a recent photo: a picture that is too old can give the impression that your LinkedIn profile is not kept up to date.
Another tip is to use the same picture on all your professional social networks because it makes it easy to recognize you, especially if you put your company's brand colors on it, for example by using a frame.
A color code and an identical picture are perfect to identify yourself at a glance on your social networks. If you have collaborators, you can suggest them to use a frame with your company's colors, it will reinforce the brand image! The social media strategy also requires this kind of details!
For example, at Waapi we all use the green, purple, blue circle for the colors of our products: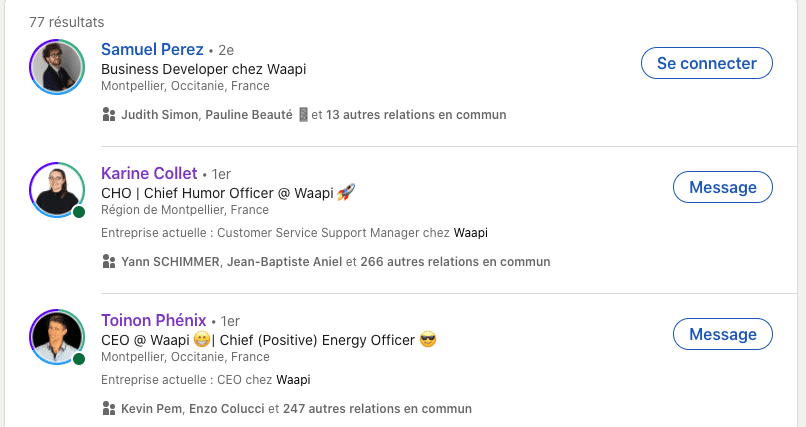 You can also add a cover image: you can add a catchphrase that reflects your personality and your core business.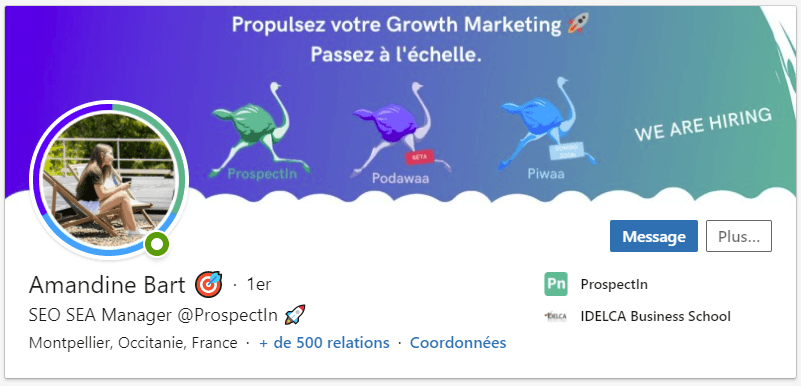 Technical points to create a LinkedIn profile picture
The minimum size of a photo on LinkedIn is 400 by 400px.
As far as technical details are concerned, a few basic rules apply:
Be alone in the photo: It goes without saying that you are who you are. We understand that you are proud of your colleagues, associates or team but it is better not to show them on your profile picture but rather on your banner if you want to.
Remember to frame the photo well, don't cut your face and take it at the correct distance. If you can, the best thing to do is to ask someone or a colleague to take a picture of you. Also pay attention to the brightness.
Be careful with the background of your photo: some details could be a dreadful and hold attention in spite of you.
In short, pay attention to the decor, the framing, and above all, be yourself! Finally, if you are not comfortable with photos, why not create an avatar that looks like you? It could help you to differentiate yourself and arouse curiosity. 😉
Some examples of original photos for your LinkedIn profile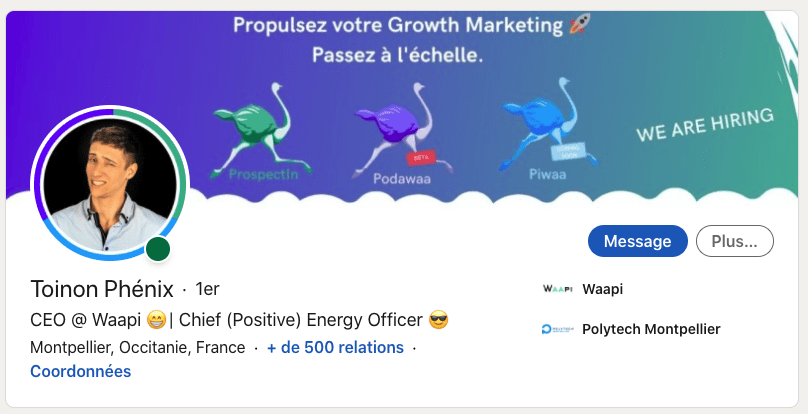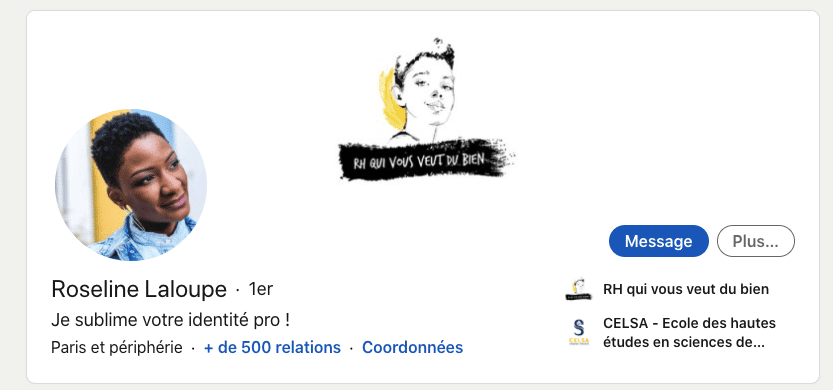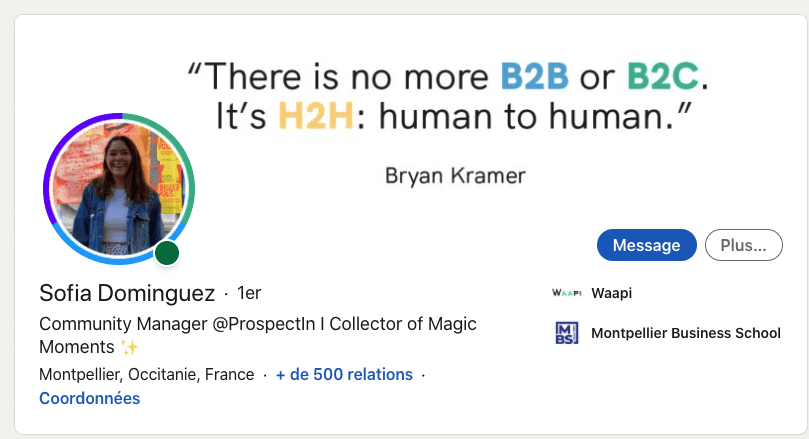 The photo with an accessory: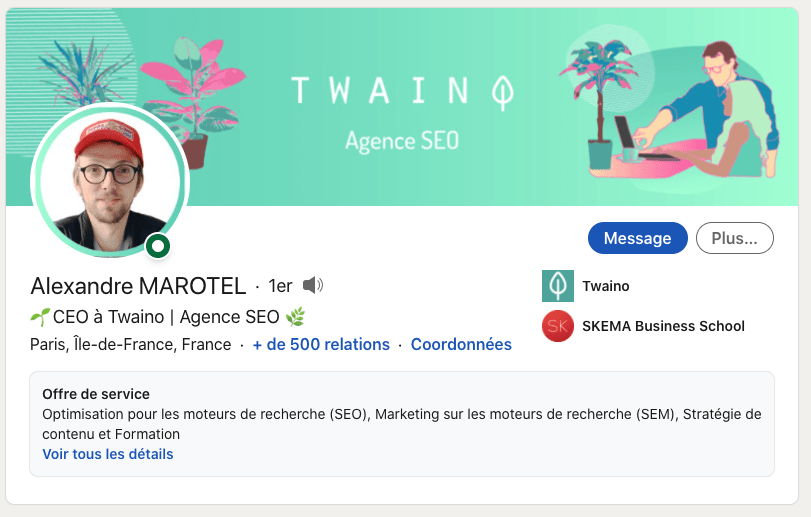 Don't forget to optimize your LinkedIn profile
Now that you know how to create a LinkedIn profile picture and have created an impactful banner, it's time to move on to optimizing your profile by filling out :
The title: clearly indicate your position!
The summary: a brief description of your skills. Don't be shy and use a tone that suits you and will make you want to know more! You can use the right keywords, hashtags or emojis to make it more visible and enjoyable.
Your training and experience: essential elements to know a little more about your background.
Recommendations: your colleagues or customers are certainly on this social network. Don't hesitate to ask them to leave a recommendation on your profile and do the same. 😉
Finally, being active on your profile is essential. And if you really want to be efficient, we advise you our 3 tools :
ProspectIn, to automate your actions such as profile visits, connection requests with personalized note,
Piwaa, to efficiently manage your LinkedIn mailbox.
Podawaa, to schedule your posts and boost your engagement in a targeted way.
A nice profile picture, a correctly filled out profile, great tools… you're ready to stand out efficiently on LinkedIn!