Affiliate marketing is a program between advertisers and affiliates. 🤝 This "outbound marketing" concept grants a commission to the affiliate, depending on the success of their affiliate program. Keep reading this handy guide to learn all the details of affiliate marketing and the best tips for success! 👏
What is affiliate marketing?
Definition of affiliate marketing
Affiliate marketing is an online marketing strategy that companies use to promote their products and services. Therefore, companies can look for affiliates (business partners) to place advertisements on their websites, blogs, etc, in the form of sponsored articles, links or banner ads, for example. 🗣️
Affiliates are actually an intermediary medium, as the advertising is done by the seller. Affiliates are paid in different ways. Affiliate programs can be created in collaboration with the seller himself and with partners of his choice. Alternatively, the affiliate network offers sellers a wide range of affiliates. These networks often help partners create campaigns and pay commissions. 💲
The amount of commissions is agreed in advance between the seller and his affiliate. Usually, affiliates are responsible for the affiliate portal and manage the advertising campaign. Affiliate marketing can be implemented online or offline. 💻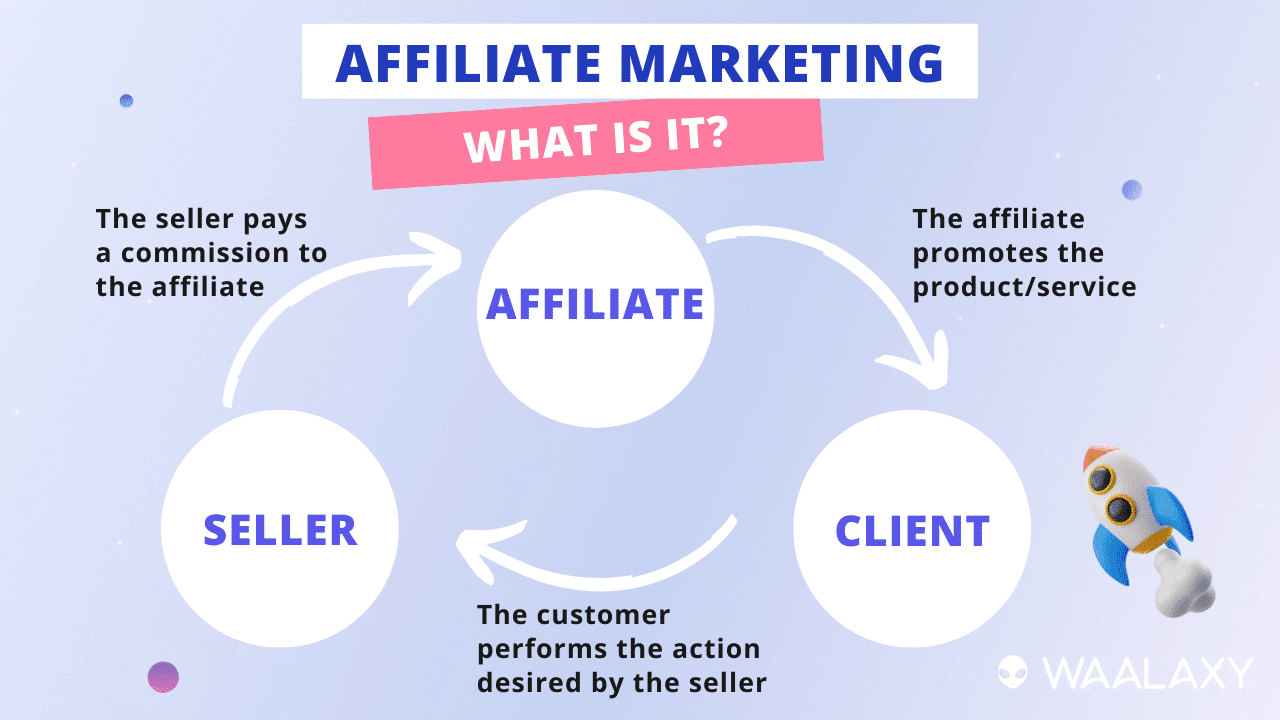 How does it work? Partnership between seller and affiliate
The affiliate partnership works as follows: the vendor, also called an advertiser, is one of the two parties to the affiliate marketing partnership program and embodies the cooperation between the vendor and the network partner. The vendor provides the program and promotional materials. As an online retailer, it works with website providers, also called affiliates, who use their website as advertising media such as banners. 🤗
Through this collaboration, vendors know that their products will be presented to a wider audience of potential customers and their reach will be expanded. To make the partnership as effective as possible, vendors need to choose a popular advertising partner 😀 In addition, the benefits of the target groups must be similar in order to achieve high advertising effectiveness. Affiliates are sellers' counterparts and distribution partners for campaigns that benefit sellers. Affiliates are paid for the ad space they provide to sellers. 👏
Different commission models
There are many models to pay commissions to affiliates such as "Pay Per Click", "Pay Per Lead", "Pay Per Sale", "Pay by Link", "Pay Per View", etc, etc. ✍️
The notion of payments is often replaced by "Pay Per…". 🤓 The most commonly used models are:
Pay per click (PPC): With pay per click, the seller does not pay a lump sum to the affiliate, but pays a fixed amount when the user clicks on the ad. Therefore, payments are only made when the user clicks on the ad and is redirected to the advertiser's website. In this model, the company only has to pay if the user actually recognizes the ad. 🤓
Pay per lead (PPL): With this method, payments are calculated using per lead payments. Each lead represents the contact you earned. Leads can also be gained through catalog requests and newsletter subscriptions. 📄
Pay Per Sale (PPS): This model calculates payments based on the number of times a customer clicks on a banner to buy something. This system is also called unit pricing, but there is a fee for each order. 🛍️
Affiliate marketing is a well-known way to monetize your website and generate passive income. It's very easy to set up, but you still have to think a lot in advance. Basically, your commission depends on the products/services you select and your ability to promote them. 🧲
It depends on the business area and sales performance! 📈 Whether you're down, up or average, there's always a solution you need to develop. Here's a quick guide to affiliate basics to help you get started with partnerships and convert with your campaigns.
5 Steps for Affiliate Marketing Beginners
That's it! You're sold on affiliate marketing, but don't know where to start? 💭 The 5 steps to getting started in affiliate marketing are:
Watch out for the competition.
Be honest.
Manage your web marketing strategy.
Choose the right partners.
Compare commission rates.
It's a simple strategic marketing method to implement, but it still requires the development of effective communication strategies. Impact analysis and constant questioning. 📊 Focus on 5 tips you need to know before launching your affiliate business! 👇
1) Keep an eye on the competition
Affiliatemarketing has become a very popular way to make money among bloggers and web entrepreneurs because of its rate of return. So the competition is great! 👀 To get a foothold in this market:
Choose a niche market.
Launch a creative prospecting campaign.
Test some affiliate programs.
Provide valuable content to your audience.
Most importantly, get professional help if you need it.
Also, feel free to follow your competition to be aware of all the new deals. ⚡
2) Honesty comes first
Provide accurate information about the products you promote and convince your readers to buy them. However, don't exaggerate the benefits of your product or service in order to get a quick sale. Potential customers can get suspicious if you overdo it! 🙊
Nevertheless, if they succumb to your wonderful sales pitch and the promises don't live up to their expectations, they will never trust you again. 🔔 Very important point: Be clear about your affiliate relationship with the seller! Disclosure of affiliate relationships is a legal requirement. Every time you share an affiliate link, you must inform your target audiences. 🎯
3) Manage your web marketing strategy
An active presence on blogs and social networks remains the best technique to promote your product/service to potential customers. To do this, you need to master the content strategy and community management of your social networks. 🤩
Write regular articles about your affiliate products and provide tips on how to use them. Finally, don't forget to share why you personally support the product. 💪
Email campaigns also allow you to promote your affiliate services and increase your sales. Consider setting up automatic email sequences, to turn prospects into customers. 🔥
Last technique, stick to the best practices of SEO strategy! Don't forget to work in parallel on organic search engine optimization (SEO) to make partnerships profitable and invest in paid search (SEA). 💲
Do not hesitate to surround yourself with web marketing professionals, if you need advice. 👌
4) Choose the right partners
To make a living from affiliate marketing, you need to choose products and services that are in high demand and have as little competition as possible. This first factor is important for success or failure rates. 😬
However, in order for your audience to trust you and follow your recommendations, you must recommend mainly only products that you have used and verified beforehand. Ask yourself if this product/service deserves your nomination? If so, go for it! 🏃 If no, it's not worth your time to engage in this type of promotion.
5) Check the commission rates
Compare the commission rates of sellers before choosing an affiliate program. For example, if you want to sell a book, you can choose from Amazon, Fnac, etc. Then, see which one offers the best commissions? 🤔
Make sure you have researched all the platforms and companies that offer affiliate marketing to select the best commissions. Finally, also don't forget to check if the selected program is available in your country! 🌎
However, you can combine several programs, as long as your affiliate agreement does not have an exclusivity or non-compete clause, for example. 💡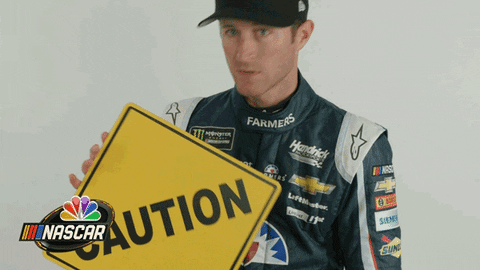 Affiliate marketing follows the same rules as "traditional" online sales. If you want to increase conversions, don't try to sell at any price. Distribute useful content to help prospects get through the sales process. 🗝️ This is the key to increasing your conversion rate!
How do I start my affiliate marketing?
To become an affiliate, you must first sign up for an affiliate program like Amazon's program, for example. After you sign up, you will receive an affiliate link with a unique ID that you can use in your promotional content. 📢
Every time a visitor clicks on this affiliate link, a cookie is placed in your browser to track their actions. This way, advertisers can record and attribute conversions to affiliate links so they can receive commissions. 💸
As explained earlier, there are different ways of compensation that vary depending on the terms of the affiliate agreement. For example, commissions can be paid monthly or weekly, depending on the terms of the program or based on leads or sales generated by the affiliate. 💯
Finally, pay attention to the commission structure of the affiliate program, as it directly affects the goals you need to achieve in order to get them. 🤲
10 Tips for affiliate marketers to make money
Here are the 10 tips on how to make money with affiliate marketing 🤑
Find your target audience.
Sign up for affiliate programs.
Use advertising.
Display affiliate links.
Netlinking to your blog.
Create automated email campaigns.
Write white papers.
Display user reviews.
Combine multiple affiliate marketing methods.
Now let's go through these tips in a little more detail! 👇
1) Have a dedicated blog
As I mentioned earlier, blogs specific to your target's world are a great way to promote affiliate links. So don't forget to create your blog soon! 🍃
If you don't know what to do, you can find tutorials on YouTube for example, to create simple websites on Wix.com or WordPress.com. ⌨️
If you already have a blog, this is ideal. You will need to add just :
Advertisements and banners with your new partner on the homepage.
Flashy pop-ups.
A landing page per product, to encourage and track conversions.
Use a Call to action through your blog posts.
Also remember to highlight the chosen product or service, in the articles and cite the partnership.❗
Also, create links to the vendor's website.
2) Find your target audience
Participating in affiliate marketing is a thoughtful act. Like an entrepreneur starting his or her project, you need to ensure the viability of your market. The products or services being sold must have as many buyers and as few sellers as possible. ✅
In other words, enter a niche market! Avoid areas where you have too much competition. Do you have an idea? Great. 😏
Here's how to confirm its relevance:
Do a Google search to see if there are already affiliates promoting it and, more importantly, how many.
Check the sales statistics of the product/service to your partner company. 💹
Evaluate the market for this product/service on marketplaces like Amazon, PriceMinister, etc. If you have multiple sellers, you are bound to have buyers. This is good news for your affiliate project! 😆
Look for reviews on products/services to make sure they will satisfy consumers. If the reviews are bad, don't go there…you'll risk damaging your brand image.
Knowing how to properly segment your target is a key step to your affiliate success! 📌
3) Sign up for affiliate marketing programs
Once you've found a product or service to promote, all you have to do is sign up with the platform that offers the affiliate program. ✍️
You can usually find it on the company page of the chosen brand. However, if you need some inspiration, check out the various existing affiliate platforms like: Affilia, Awin, etc. Amazon also offers "Partner Clubs" valid on their entire product catalog. 🩳
4) Advertise on the selected product
You need to sell to get paid. So, you need to improve your communication skills. Even if your blog is the most popular marketing channel to promote affiliate links, you should consider other ways. For example, you can promote affiliate links on your social networks and "cold email" campaigns. ❄️
It's important to use effective
digital marketing
strategies
, to get people to visit your website and make purchases! 👏
5) Highlight affiliate links
Use your best content to maximize the performance of your affiliate links! Visit Google Analytics to identify your high traffic pages. 🚗
Then select the ones that might contain affiliate links. You may need to adjust your content strategy to fit naturally, as this helps maximize sales in the medium term. 🚀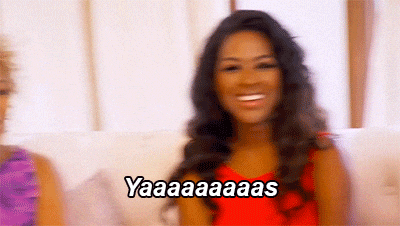 6) Do some netlinking
Are your links getting clicks, but you're not getting sales? 😭 You may need to know how to point the link. If you want to sell, the most effective way is to place a link on the listing or sales page.
Directing visitors to your landing page requires extra work to access the product or service information. 🔍 So, it's important to segment your content, rather than talking about the brand in general. Not only is this technique more effective in generating leads, but it can also incorporate "netlinking" to increase traffic, and therefore increase affiliate sales. ✈️
7) Create automated email campaigns
Instead of sending the same emails to new mailing list subscribers, create personalized sequences based on their profiles. The goal is to segment these new entrants and offer them affiliate products that meet their expectations. 🧐
Then launch an automated "cold emailing" campaign focused on promoting (directly and indirectly) this product. This can help your prospects buy more effectively and increase your conversions. ⚡
Learn more about automated sequences: 👇
Discover Waalaxy 🪐
8) Write white papers
"White papers" can be used to create important topics for your prospects. You can clearly explain the benefits of affiliate products and services, increasing your chances of conversion. 😉
However, for this technique to work, you must first think about the practical value of your content. Don't exaggerate the product through the whitepaper and instead address the prospect's overall problem. 🌌
For example, if you sell project management tools, create a white paper on "Best Practices for Managing Projects from A to Z." To conclude your whitepaper, talk about the importance of collaboration software to guide your customers to your affiliate product. 🛒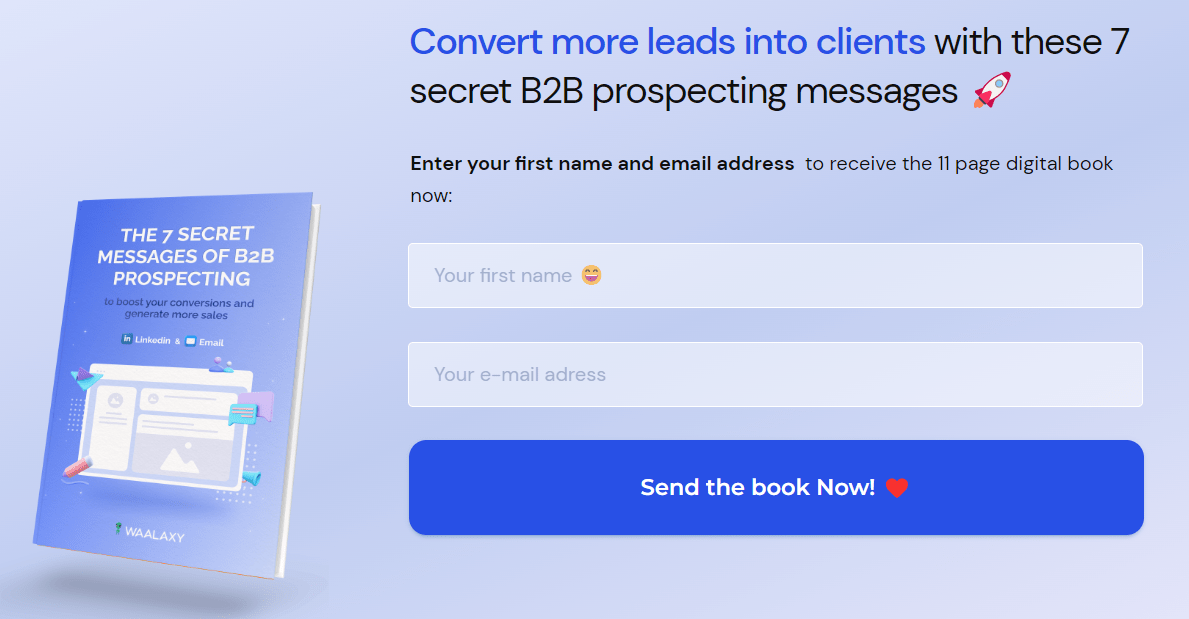 9) Set up reviews
The post-download or subscription review page is a powerful place to promote your affiliate service. Think about the steps potential customers need to take to get to this last step: 👇
Enter their email address in a registration form.
Send link to satisfaction survey.
Redirect them to the review page.
With this technique, your leads will be qualified. Therefore, this is the perfect time to provide them with products and services that meet the needs identified in the registration form. 📋
Show the added value they will get if they also buy the products you advise. For example, you can add a customer testimonial right before the affiliate link. Social proof is often a powerful driver of conversions! 🎰
10) Combine multiple affiliate methods
Here are someotherpromotional methods you can bank on:
Advertising on social networks.
Google Ads, LinkedIn Ads.
Paid forums.
If the market is selected correctly and your communication reaches your target audience, you should earn your first commission faster! 🏹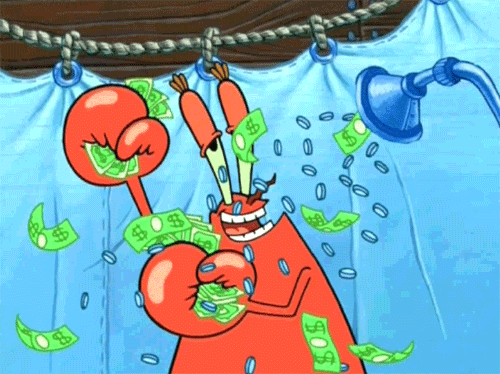 How to successfully do affiliate marketing?
When we think of "affiliate marketing", we immediately think of "making easy money". However, you have to keep in mind that to be successful with your affiliate marketing, you are becoming an advisor of these products to your audience, and that you are building a trusting relationship with them, so your content has to be careful. 🪶
If you want to make a lot of money with your affiliate, you need to set up a prospecting funnel (landing page, promotional email sequence) and promote it via Google Ads, for example. 😮
Have a blog dedicated to affiliate marketing:
Also, to be successful as an affiliate, you needed a powerful blog. This way, you provide your readers with useful information and unique content. Therefore, instead of running live ads, you are adding value! 💎
However, blogs should offer affiliate programs that match the blog's topic. The broader the topic, the more choices you have regarding affiliate products to offer your readers. But conversions will be lower! The more specific the topic (i.e. a " niche" blog), the higher the conversion rate. 🏢
Give advice, don't just think about selling:
There is no point in putting affiliate links all over your blog. It's not a good way to monetize it. Each affiliate link must meet the following conditions: insert it in high quality content that offers real value to the reader. Be transparent with the reader. Therefore, let the reader know that it is an affiliate link (for example, by changing the link color). 🌈
Rather than trying to sell a variety of affiliate products on your blog and "social media", we strongly recommend that you choose a single affiliate program that will interest your readers. 🥸
Your role is to be a good advisor, not just a salesman who just wants to make money from his blog. You must be confident in the quality of the affiliate products you recommend, even before you promote them! 🤫
What is an affiliate marketing platform? 5 examples here!
There aremanyaffiliate platforms available to implement programs as advertisers. Here are 5 examples of the most used affiliate platforms: 👇
1) Affilae
Affilae is a platform that does not charge setup fees and the subscription is without commitment. In fact, Affilae offers non-redirected tracking links to increase the number of inbound or outbound links you include in your affiliate programs. 💼
From an SEO perspective, each of these links is actively displayed by search engines. Therefore, this platform favors independent professionals and develops relationships with relevant members. However, keep in mind that Affilae platform does not have customer support, but it has a good brand image and high user trust. 😇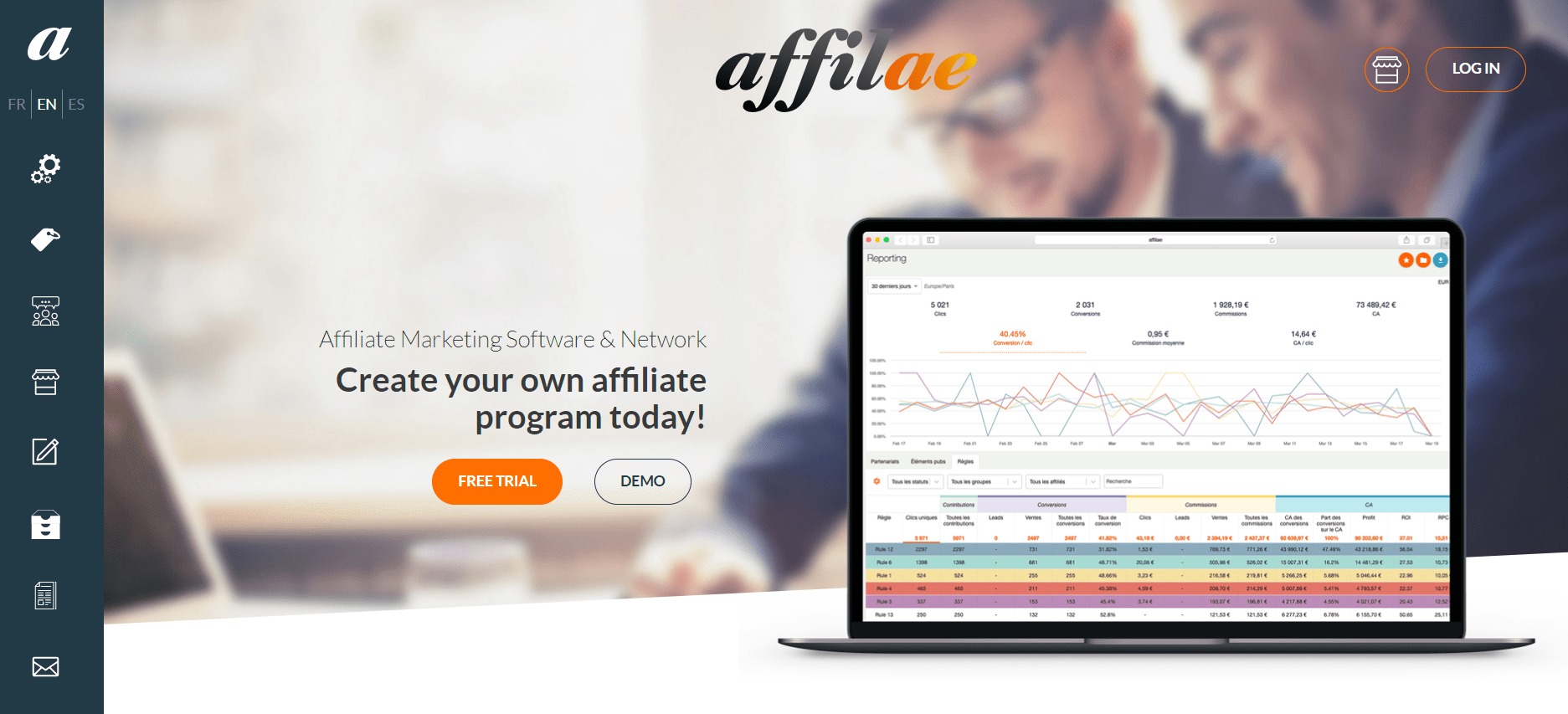 2) Amazon Associates
Amazon Associates is an affiliate platform with multiple benefits because it was about partnering with a world famous site. Therefore, it is a very interesting business opportunity. In fact, by incorporating its links into your website, you will be able to monetize more traffic than expected. 🚌
Commissions vary depending on the topic, so you should decide to refer to the category that pays the most. This is probably the most famous and comprehensive affiliate platform on the market, as it can offer not only all products available on well-known e-commerce sites, but also related services (Prime Video, Amazon Music, etc.). The big advantage of choosing Amazon is that your site enjoys a high level of trust from Internet users, which maximizes conversions. 🎯
3) Rakuten Advertising
Rakuten Advertising is an essential part of affiliate marketing. This platform is known for its continuous optimization of affiliate campaigns to benefit you and your affiliates. Rakuten's campaign rotation system, makes it extremely valuable. 💍
Also, by participating in the regular performance monitoring of the members of this program, it helps advertisers to check the quality of the content created by their affiliates. However, Rakuten has a payment system that prevents affiliate networks from scheduling commission payments. Rakuten is an international affiliate platform that is connected to its own e-commerce site, but also is an open marketplace for sellers from around the world. 🌐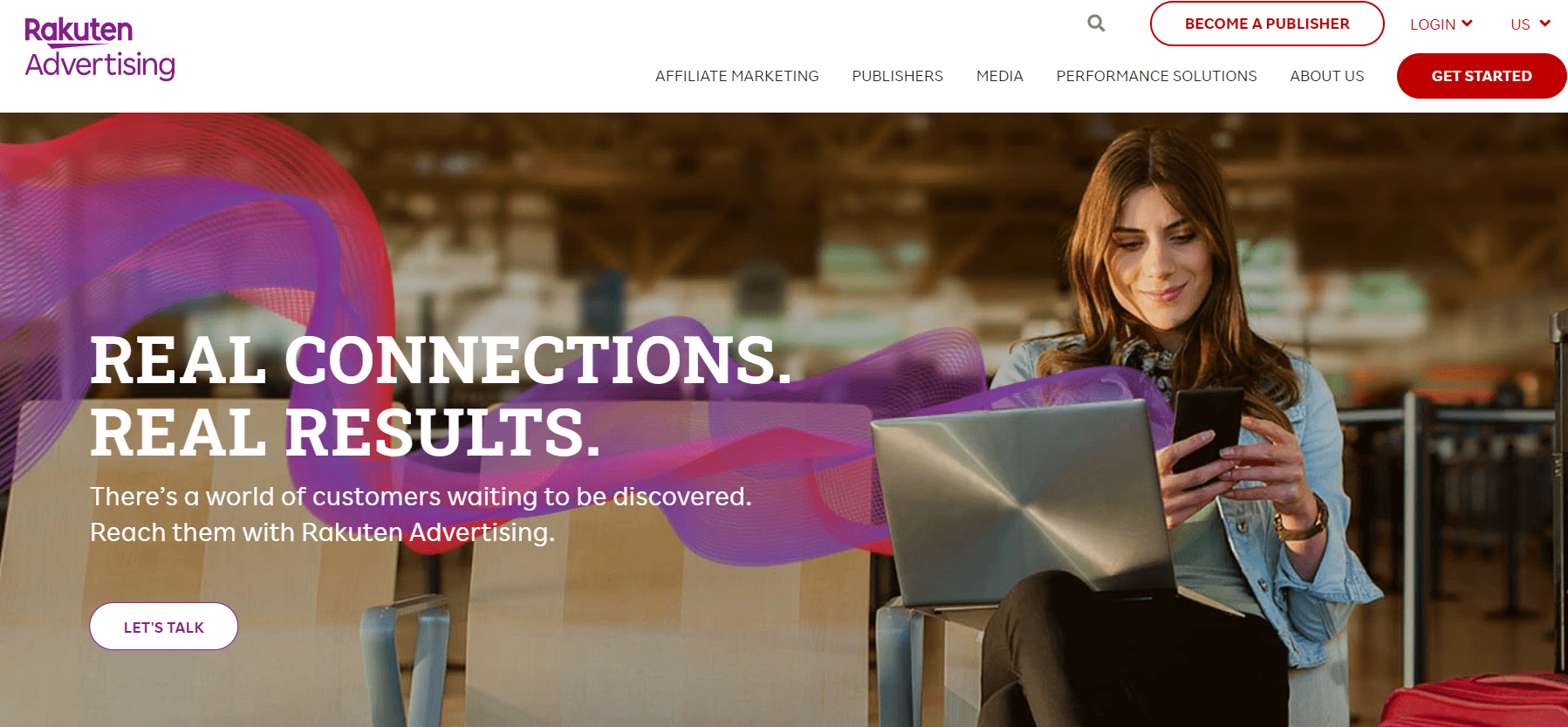 4) Awin
Awin is a heavyweight in theaffiliate business, with thousands of programs in all sectors and in over 10 countries, Awin is a great starting point for any affiliate. Some of the advertisers that exist are Boursorama, Asos or even SFR, but all sectors are very well represented. 🤩
Awin is a generalist platform that connects advertisers and affiliates to generate revenue via affiliate schemes for companies that want to offer commercial deals. For affiliates, this is the best way to generate new revenue through commissions on all sales made. 💰
If you're looking for an international campaign, use Awin Group's ShareASale brand, which we'll talk about right after. 👇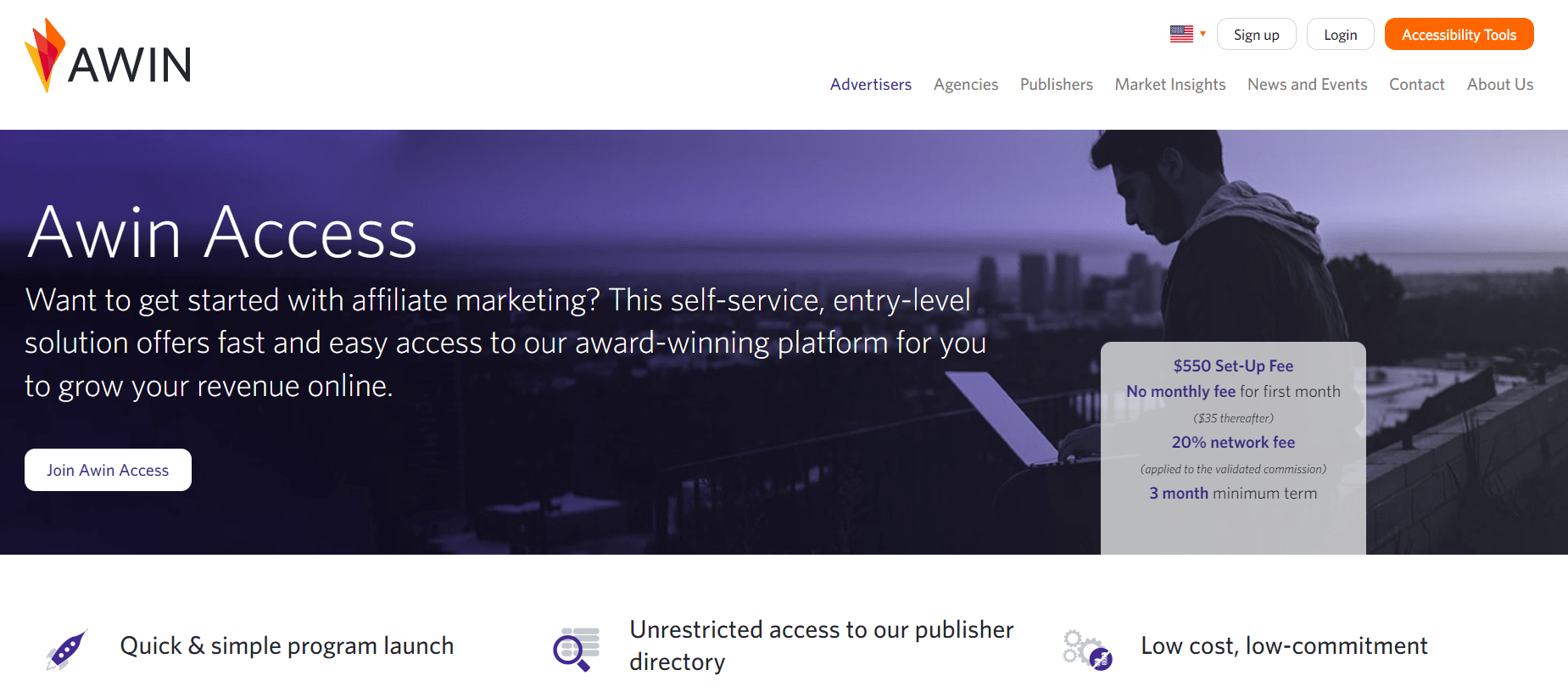 5) ShareASale
ShareASale is another platform that includes a very useful interface that allows you to easily track the statistics and performance of affiliate campaigns. Shareasale is an American interface that offers a wide variety of products, it is a subsidiary of Awin. Therefore, affiliates receive commissions based on the sales they bring to the company. 👷
The main advantage of this affiliate platform is the value of commissions offered to affiliates. Moreover, it is equipped with powerful tools that help affiliates reach their sales goals. 🚀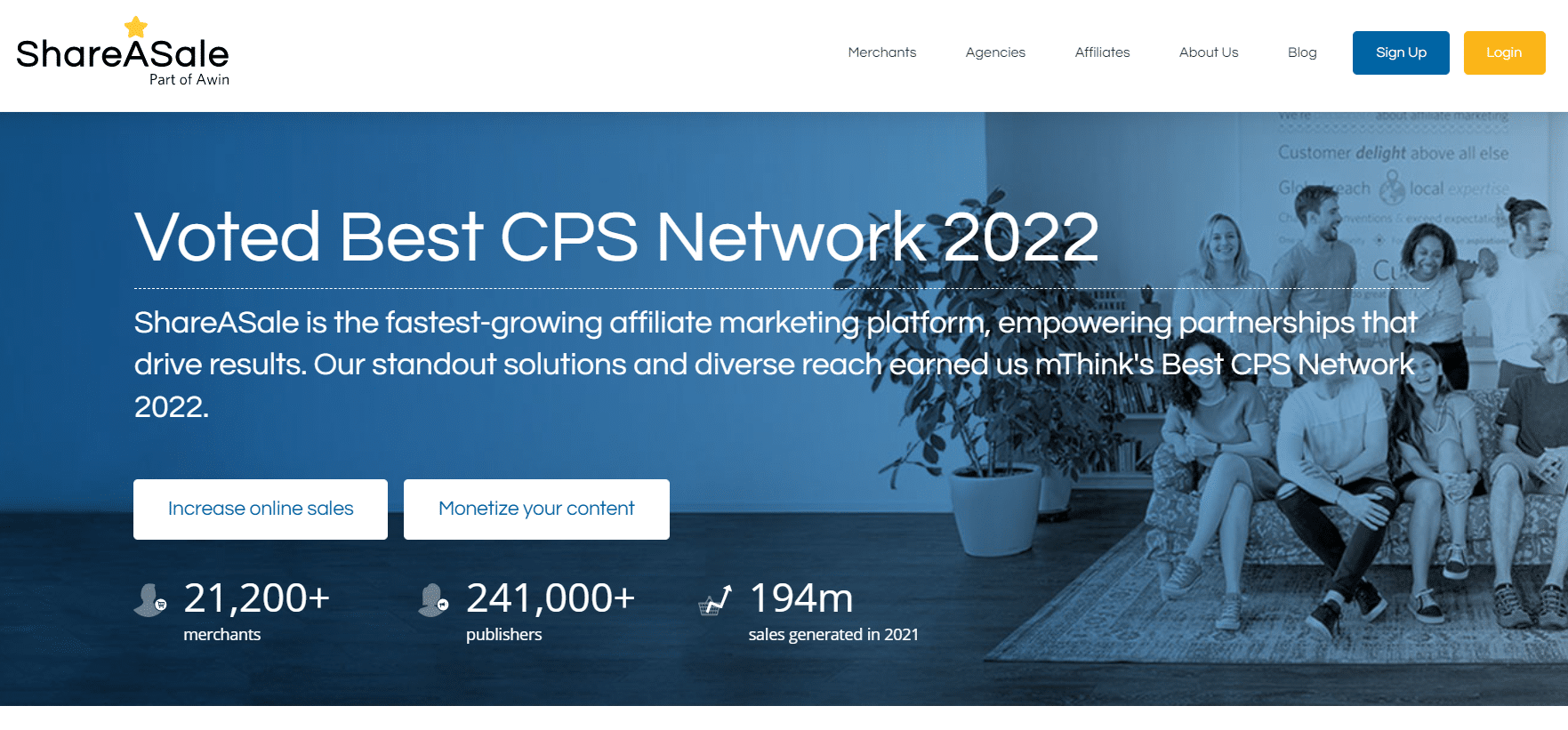 How does the Waalaxy affiliate program work?
As you may already know, Waalaxy is our email and LinkedIn automation tool, which is for everyone (sales people, CEOs, freelancers, HR, etc…). So Waalaxy's main selling point is that it's accessible to everyone, in any industry! 👽
With our Ambassador program, you will earn 50% commissionon all your sales. That's huge, isn't it? 🤯
Here are the 5 must-have tips to promote Waalaxy: 👇
Leverage your community: If you already have an audience on Linkedin, a newsletter, a Youtube channel or anything else, promoting Waalaxy through these channels with qualitative content with your affiliate link is an effective way to monetize your content, and, your audience. 🤑
Create tutorials on YouTube:As our target is not very comfortable with automated prospecting topics, there is a real leverage for Ambassadors to support them either, via direct trainings (webinars, personalized delivery), or via the creation of video tutorials or articles. So get started! 👏
Share your content: It is possible and even recommended to share our articles with your affiliate link. A sneaky way to do affiliate marketing by sharing your favorite Youtube videos and articles to your audiences or communities. 📣
Advertise: Youtube Ads, Facebook Ads… All ad networks are good to promote Waalaxy and scale your affiliation! However, it is forbidden to enrich on our own brand name or you will lose your affiliate contract. 🙊
Use Waalaxy to promote Waalaxy! It's so obvious,you can very well use Waalaxy to prospect people by selling them the Waalaxy tool. We've even added pre-filled sequences to make it easier for you.✍️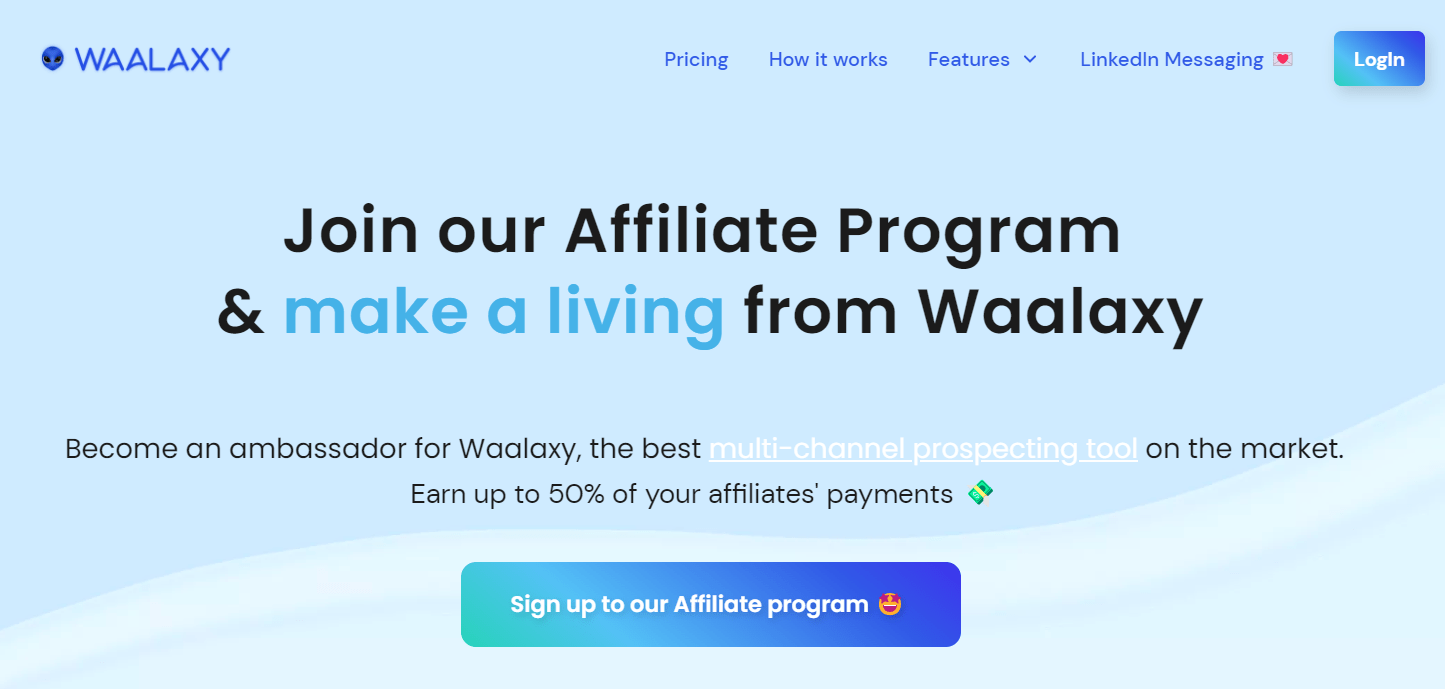 If you want more info on how to do affiliate marketing with Waalaxy, read this article specially created for you! 🤌
Try Waalaxy Now 👩‍🚀
Advantages and disadvantages of affiliate marketing
Advantages:
Affiliate programs are a way for affiliates to offer great merchant plans on their website. The banners and tracking links are automatically updated whenever the advertiser changes the offer on their platform. Here are some benefits of this practice: 👇
Consistent income . In real life, if you like a product, you naturally recommend it to others. As a result, you can earn rewards for your affiliate marketing. This process is called monetization because it turns your audience into revenue. 💵
Make money without investing. On the internet, you usually have to invest to make money, just like you would in real life. The advantage of affiliate programs is that you can generate income without having to invest in Google Ads or other advertising. 🗣️
Share your passion with your audience. Bloggers/influencers can spend more time on their passion, thanks to the income they earn from their affiliates. Some people manage to get a full-time job, but it's rare. 🦪
True passive income system. Affiliates usually work with small hyperlinks that must be placed in a blog or YouTube video. As soon as your visitor takes the intended action, you earn a commission. You don't need to be physically there to continue earning money. 💲
It's appealing, isn't it? Now, let's check out the other side of the coin! 🪙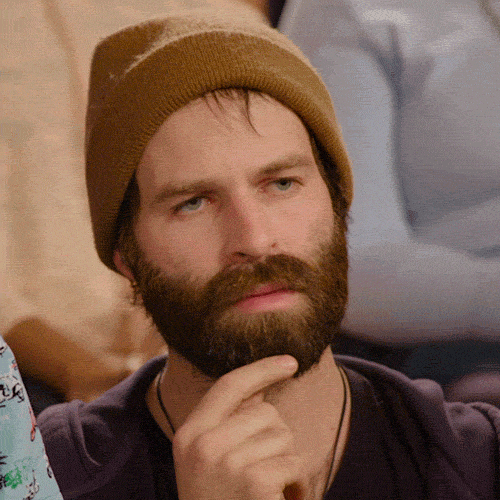 Disadvantages:
Nevertheless, the main disadvantage of becoming an affiliate is that there is no guarantee of success. You can spend an enormous amount of hours designing your website and you can end up losing sales all the same. The income can be passive, and it takes a lot of work to do so… 😫
In addition, there are a few additional drawbacks: 👇
You can't control the affiliate program. The merchant sets the affiliate rules. What looks like a good program today, may be a bad program tomorrow. Once you sign up, there's nothing you can do but hope it pays off. 🍇 Since many companies use this online model to build their brands, there can be thousands of competitors in some industries. 🏄
There is no limit to the number of affiliates, so anyone can participate and succeed. Of course, this is a very positive part of the affiliate marketing experience. But it's also a negative part. There is a lot of competition because you can sign up for most affiliate marketing programs from anywhere in the world. 🌏 If someone is naturally better at marketing than you, you are at a huge disadvantage.
You are forced to take all the risks. Merchants usually onlypay affiliates when the customer referred to the website makes a sale. This means that all marketing costs and risks are entirely on the affiliate's shoulders. You can send a lot of traffic to the program's website, but if no one buys anything, they won't pay you anything either. 😨
Misleading advertisements are widespread. Strict rules for content creation are often necessary to avoid misrepresentation of products and services. When an affiliate offers a false value proposition, it is the company that launched the affiliate program that is affected, the reverse is also true. 💡
These pros and cons of affiliate marketing show that direct relationships between partners are essential. Evaluate each program carefully, pay attention to the company's reviews, and only choose products and services that you are passionate about. If you can do this, you can succeed in affiliate marketing! 💥
Conclusion: What is an Affiliate Marketing Program?
To conclude this guide on affiliate marketing, here are the key points we saw together: 👇
Definition of affiliate marketing,
Commission models,
5 steps to getting started in affiliate marketing,
Become an affiliate marketer,
10 tips to make money with affiliate marketing,
Successful affiliate marketing,
5 examples of affiliate marketing platforms,
The Waalaxy affiliate program,
Advantages and disadvantages of affiliate marketing.
Affiliate marketing includes benefits for both sides of the partnership. Partners can sell through affiliate programs, allowing the companies to acquire and raise awareness at a lower cost. If your website is used correctly and your affiliates are wisely selected, you can actually generate significant sales. 🧨
Effective use of affiliate marketing requires patience, good planning and creativity. The better your ad placement, the more clicks you can generate. Affiliate marketing is also useful for blogs when used to generate traffic. 🛩️
FAQ of Affiliate Marketing
How does Affiliate Marketing Work?
Affiliate marketing is a form ofoutbound marketing that creates a mutually beneficial relationship between an advertiser and an affiliate. 📲
Advertisers are exposed to a wider audience through affiliates, and affiliates generate revenue based on the performance of affiliate links. Affiliate marketing is a performance-based system, so affiliates only earn commissions when a visitor initiates an action to move them through the buying process, whether it's a click, a form submission, or a purchase. 🏆
Why do Affiliate Marketing?
Affiliate marketing helps to rebuild trust between parties: First of all, you should know that your affiliate often serves as a trusted intermediary between a prospect and a product/service. So the affiliate's role as an advisor is paramount to the brand's reputation. 👂
The relationship that exists between an advertiser and an online affiliate, is very similar to the relationship that a real business has with an independent seller. Through the partnership, partner commissions are automatically calculated and sales are automatically generated, simplifying and accelerating the customer acquisition process. 🌟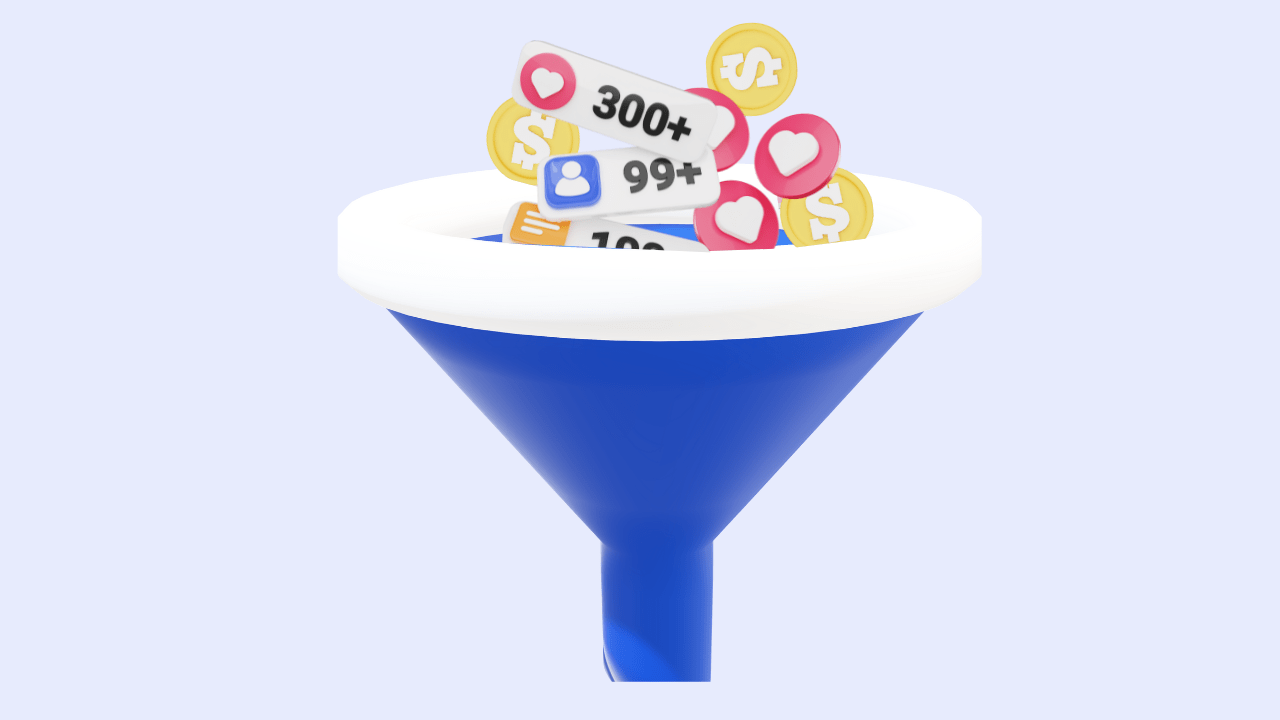 What is an Affiliate Platform?
An affiliate platform allows each affiliate to be paid by the advertiser, based on the number of customers brought to the seller. ✔️ But it turns out that everyone involved needs a system that provides transparent tracking and reliable information.
To implement this marketing lever, vendors will use the affiliate platform. This is a technical solution that allows you to manage the sales generated by your affiliate. Therefore, the seller will offer their partner to sign up for their affiliate program. ✨
There, now you know everything about affiliate marketing! Don't waste any more time and get into this business that can be very lucrative. 😏