You might be wondering, How to gain followers on Instagram? 🤔
The social network Instagram is essential in your marketing strategy, because it offers visibility. But for that, you need as many followers as possible. 👀 Here are 15 tips to get more followers on Instagram.
How to gain Followers on Instagram? 15 Tips to Gain More Followers
Having a social media presence is more than necessary to promote your business, brand, offer or products. 🎯 Instagram is one of the most used platforms to establish your visibility and awareness, when you have many quality followers.
But how do you get followers on Instagram? ⏬ Here are 15 tips to help you develop a good communication strategy on Instagram.
1. Define a good Instagram Strategy
Defining a content strategy (in any network), is essential to your success on the web! 💪 This will be the common thread for all your marketing actions on Instagram. To gain followers, you'll need to create content that is relevant to your audience.
At the same time, you'll need to attract new followers and keep your existing community happy. 😅
👉 To attract the right Instagram followers, your account must match your brand image or personal branding. 🏹 In addition, you need to create "personas" that you can use to craft targeted Instagram content (more on that, later in this article).
👉 You'll need to establish an editorial strategy that defines the frequency of posting. You can also identify the best medium for your Instagram posts. Instagram has a lot of photos, but photos aren't always the most effective way to get attention and get your message across.
👉 It's best to diversify your public medium with videos, like Stories or Reels, to diversify your content.
Finally, you'll need to define the tone in which you want to communicate: serious, humorous, emotional, educational… 🥸 You'll need to match it to your brand identity!
2. Optimize your Instagram Profile
Your Instagram profile is the first thing people see when they visit your account, so it needs to be well optimized. 🔍 This will help you convert your visitors into followers.
An optimized Instagram profile should include: 👇
A professional and good quality profile picture,
An Instagram bio that showcases you well and motivates to follow your account,
A username that is easy to remember and in line with your project,
A link or links that redirect to other accounts on your social networks.
For professional Instagram accounts, links can also redirect to your business website. 🌐 Finally, you must provide the necessary information for your followers to contact you if needed.
3. Follow other Instagram Accounts
As you already know, Instagram is a sharing network, so it is advisable to follow multiple accounts! 🤗
To get followers on Instagram, you first need to subscribe to other accounts yourself. This allows other users to know more about you, get interested in your activities and subscribe to your account in return.😉
In addition, social network algorithms improve the visibility of an account through suggestions. 👍 But be careful when choosing which profiles to connect to.
Instagram's suggestions will appear based on your subscriptions, these are subscribers of the same type of account who liked the same post as you, for example. ⚡
💡 Bonus: Also subscribe to people who follow your competitors so that they subscribe back, this allows you to find qualified subscribers easily!
4. Interact with your Instagram Community
However, having more followers means more work that takes time and investment. 😅 Indeed, you need to be carefully when choosing which communities to interact with, in order to have quality interactions.
You need to interact both in the comments of your own posts and in those of your connections. 🧐 To be active and visible, we recommend spending an hour or two a day on your Instagram account.
Active accounts get more followers, which boosts your profile in the newsfeed and optimizes your connections with other accounts. ✨ The goal is to truly interact with your Instagram followers. Here are some tips you can follow:
Respond to comments on your Instagram posts as soon as possible.
Thank all compliments and give some too.
Encourage your followers to continue the conversation.
Be polite to negative comments from your followers.
Carefully choose the accounts and posts you want to interact with, so you don't waste your time on the Instagram "community-verse". 🤪
I'm telling you this because it's very easy to get lost in it! Only interact on posts that provide real value and will help boost your visibility.
Also, be careful not to comment on other people's posts just to advertise yourself. 🤫 Because it's likely to get spotted from miles away, and it's in very bad taste, haha….
5. Post regularly on Instagram
To get new followers, you need to post regularly on your Instagram account. ✍️ If you are a brand, we recommend you to post on Instagram at least 4-7 times a week.
However, you should always make sure that your content (images, photos, videos, texts) are of high quality. Then, you need to choose an appropriate time to post! 💫 To do this, you need to target the days and times when your Instagram community is most active.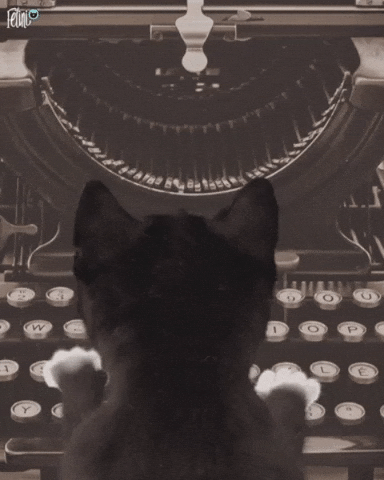 6. Use Templates for Instagram Stories and Posts
There are free templates you can use to create Stories on Instagram. 😏 This way, your stories and posts will be consistent. Using templates will create uniformity in your Instagram content.
For this, you can use or create templates in Canva! 👑
7. Be Careful about what you Post on Instagram
You need to remember that your account is your touchpoint with potential customers. 🤝 Therefore, you need to show your professionalism everywhere on social media. In fact, on Instagram, you have to rely on image quality.
In fact, it is the most "visually artistic" social network of all. 🙈 Therefore, subscribers are very demanding on the content they "consume" and customers are even more demanding… Take the time to create posts that elicit reactions and comments.
Photography is still an essential part of Instagram. However, you can also link your post to YouTube videos or create graphic visuals, for example. 🖼️ These social media are becoming more and more popular to gain more followers on Instagram.
Besides, you don't need to be a Photoshop pro to create impactful graphics. As mentioned above, Canva is the new partner for amateur Instagrammers. 😉 Plus, it's easy and free!
8. Take Care of Captions in your Images and Photos
Adding captions to your photos and images posted on Instagram can help you get more followers. 😋 Writing good descriptions encourages community engagement and sharing. Through these actions, your followers can help you get the attention of other users on Instagram.
If you want more tips on copywriting, read this article! 🪶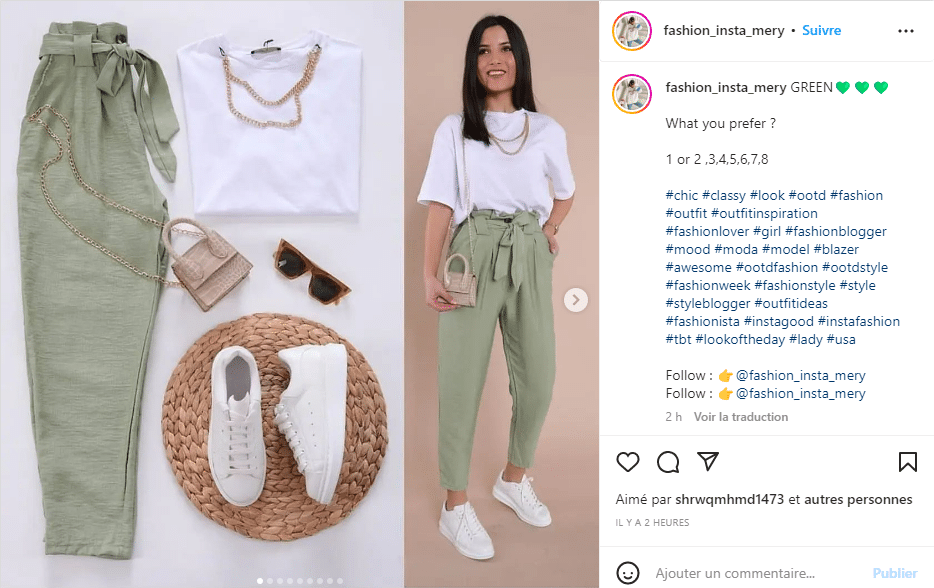 9. Choose Hashtags that are Relevant to your Instagram Followers
Hashtags are all the rage on Instagram. 💥 With them, you can grow your account faster and reach new followers. They should be present in your profile and in all online communication.
In general, hashtags make it easier to find your posts and publications on social networks. To choose them, you can be inspired by those used by competing accounts, for example.
You can also read and select Instagram publications that speak on the same topic. 🗣️ You can also add "geotags" to your posts, which will help you find prospects in your area. Therefore, to get more followers on Instagram, you should also bet on finding them locally.
10. Host a Game or Contest on Instagram
The concept of "contests" on Instagram is very simple. It consists of inviting your followers to do actions that earn gifts as a result. 🎁
To keep the majority of your followers interested, we recommend letting them participate for free. 🤌 Contests on Instagram strengthen the connection with your followers and increase your visibility. Also, they can help you reach out to other users on this social media and thus gain more followers!
11. Get More Followers with Influencer Marketing
Influencer marketing is a widely used communication strategy on Instagram. You can build real trust with your followers. 🥰
Influencers have loyal followers. 👉 Their community follows all their posts and publications. So influencers can help you reach new Instagram users through their followers.
12. Share your Instagram Account on All your Social Networks
Your Instagram account should be at the center of all your communication efforts. 📣 To do this, you need to advertise it on all your other social networks, which will reach many Instagram users. You can share your posts from one network to another, thanks to hashtags or by linking your Instagram account to other social networks, like Facebook.
In such a competitive environment like e-commerce, only one social network is not enough. 😩 You need to have a presence on at least Facebook and Instagram. But now, Snapchat, Tik Tok and  Twitter present a golden opportunity for businesses.
👉 After Facebook acquired Instagram, you can now link the two accounts. This will allow you to instantly post the same content on both accounts. 👏 You'll get double the exposure to your Facebook friends and Instagram followers, but you'll also save twice the time. It's all good stuff!
13. Use Instagram Advertising to Gain More Followers
Using Instagram Ads is a very effective marketing strategy. It makes your Instagram account more visible and gives you the opportunity to attract new followers. 🧲 To reach your target audience, you need to decide on the social class, geographical location, age range, etc.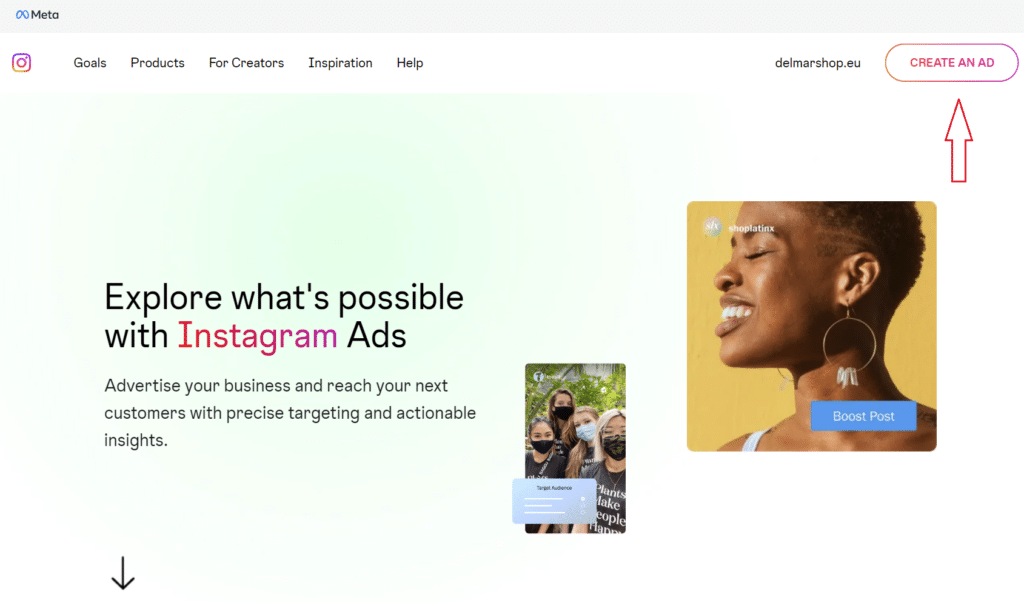 💡 To do this, you can create a "persona" and promote new content or reuse old content!
14. Include a Call to Action in your Instagram Posts
A call-to-action is a marketing strategy used in every field. ⚡ On Instagram, it involves calling users to action, duh. So, to get more followers and subscribers, you need to create incentivized posts. 😏 Invite them on your Instagram community to follow you, share and like your posts… Don't be shy!
15. Be Real on Instagram
Your Instagram account should be unique and personalized. 🌈 Your followers will feel identified and comfortable, if they get to know the person behind the screen. This will encourage them to follow you. For example, you can post selfies, photos and real videos without filters.
Also, Instagram requires you to be real and make "Reels", above all! 🤩 But what is an Instagram Reel, anyway?
Basically, they are short videos (30 seconds max), which can be:
Viewed in the News Feed,
Appear in the "Explore" section,
Shared as Stories.
But, unlike the latter, which only last 24 hours, Reels are permanent and remain visible in the publications of the Insta account at any time.
Get Instagram followers App: How to get 1K followers on Instagram in 5 minutes?
In addition to the classic methods presented above, buying Instagram followers online is a popular way used by some celebrities to increase their number of followers on Instagram, but you need to have the budget. 🤐
There are apps to buy Instagram followers, this is one of the fastest ways to gain visibility and fame. So, how can you use this tool to get 1K free Instagram followers in 5 minutes?
Step 1. You need to go to the page of an application like InstagramFollowers

,

 for example.
Step 2. Choose the 1K followers plan. Enter your IG ID and click the "Buy Now" button to 1K subscribers including the option to free followers.
Step 3. Once the purchase is complete, you will have 1K Instagram followers sent to your account.
Conclusion: How to Gain Followers on Instagram?
In this article, we have discovered tips to increase Instagram followers. 👏 All you have to do is to develop your business on this network and put these tips into practice, in order to make the "buzz" on Instagram.
Remember, there is no secret recipe for success on Instagram. In fact, all of these best practices don't just happen over night. 🪄 Your success on this professional social network depends on your discipline and creativity.
And that will inevitably end up attracting new customers! 😉
Article FAQs
How many followers do I need to make money on Instagram?
It seems like this is the million dollars question! 😆 Making money via Instagram posts is not that simple, but everyone keeps asking this question.
Influencer salaries on Instagram depend on several factors, including the type of influencer, the size and engagement of the community, as well as statistics such as the reach of posts and stories, interactions (clicks, likes), etc. 📈
A survey found that influencers earn $2,970/month on average.
Influencers with followings between 1,000 and 10,000 followers earn $1,420/month on average.
While influencers with over a million followers earn $15,356/month, in the USA.
How to get Instagram followers fast for free?
As mentioned in this article, growing your Instagram network requires creating content that resonates with your followers, so that it goes viral. 🦠
But the question is, How to go viral on Instagram then? 🤨 Instagram recently declared that it is no longer just a photo sharing app, but a general multimedia app.
In that sense, videos are supposed to be much more viral than photos! 📸 Therefore, if you want to go viral and gain more followers on Instagram, it is highly recommended to create Reels in line with current trends.
What is the most popular hashtag on Instagram?
There's a lot to consider when using hashtags on Instagram, but we'll give you some examples of where to start. ⏬ Below, you'll see some of the best hashtags, so you can start using them in your posts today:
#love,
#instagood,
#fashion,
#photooftheday,
#beautiful,
#art,
#photography,
#happy,
#picoftheday,
#cute,
#follow,
#tbt,
#followme,
#nature,
#like4like,
#travel,
#instagram,
#style,
#repost,
#summer.
💡 This list is not exhaustive, so if you are looking for more #inspiration for your Instagram hashtags, follow this link.
Perfect! 👌 Now, you know How to gain followers on Instagram.