To put your ideas forward 💡 and use persuasion, you need to decide how to put them into. That's where copywriting comes in. Don't know what it is or how to do it? Stay with us we show you what is a good copywriting example.
In digital marketing, copywriting is a concept used by marketers, advertisers,people in freelance (or not), copywriters and content creators to give a boost to their sales. Today we're going to tell you about the best examples ✅ of copywriting we've seen.
15 Outstanding Copywriting Examples
In order for you to get inspired and improve your copywriting, we've put together a series of examples. Let's start with the first one that comes to mind.
The worst mistake a salesman can make is to be boring. -David Ogilvy.
#1 Ricola's Copywriting Example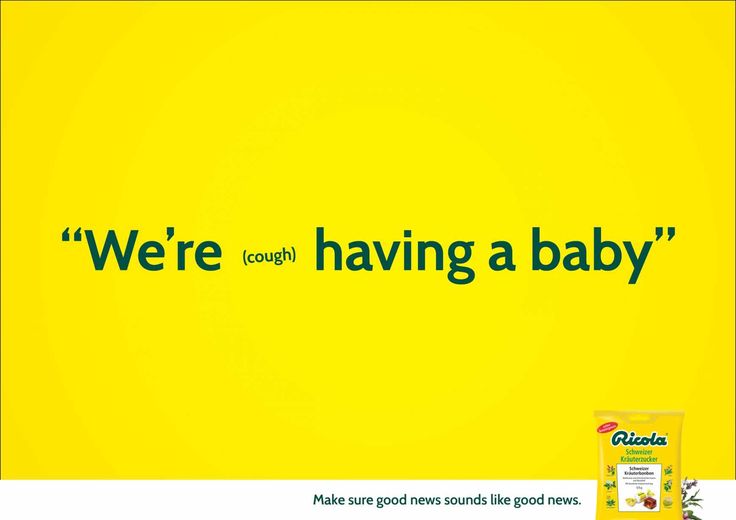 "We're (cough) having a baby. Make sure good news always sounds like good news". Ricola has released a series of ads for its cough drops. The point? To show that a message can be altered because of a cough. In fact, with this cough, the news that is supposed to be good, doesn't seem to be. This is thanks to the brand's copywriting. And that's genius 🧞.
The goal is to make the consumer laugh. When they come face to face with their product, they are bound to think of their ad. That's exactly what the brand wants to do here.
#2 Berocca Copywriting Example
Berocca is this brand of vitamin C and B based tablets made by Bayer. And they are absolutely not bad at copywriting. The proof in the pudding 👇.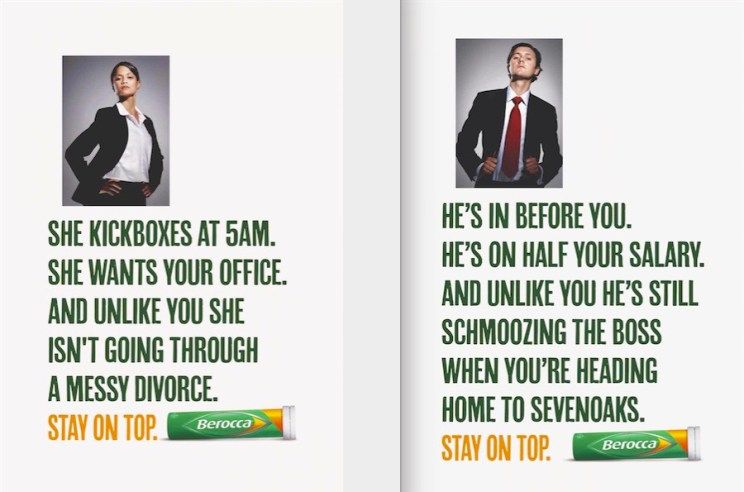 "She's kickboxing at 5am. She wants your office. And unlike you, she's not going through a messy divorce. Stay on top of it." "He's here before you. He has half your salary. And unlike you, he's still chatting with the boss when you get home to Sevenoaks. Stay on top of it."
Here, it's the humor that is put forward through a humorous text by addressing the target (office workers) directly.
#3 Citroen AMI Copywriting Example
We are not going to introduce you to the Citroën brand but this ad is worth the detour. Indeed, the brand knew how to put forward a mockery that is made of one of its vehicles 🚗.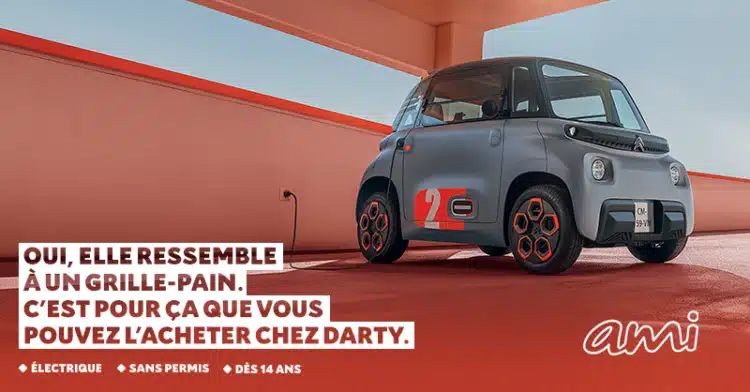 'Yes, it looks like a toaster, that's why you can buy it at Darty'.
The copywriter manages a stroke of genius. He addresses his target by telling them that you can find a car at an appliance store. Better yet, they point out what no one would want and manage to reverse the trend. The thing to note here is to be able to use your customers ' language and rephrase them so that the message is more positive in the consumer's head 🧠.
#4 Copywriting example: Innocent
There is of course the fruit juice brand Innocent. Indeed, Innocent is an extremely good brand for copywriting.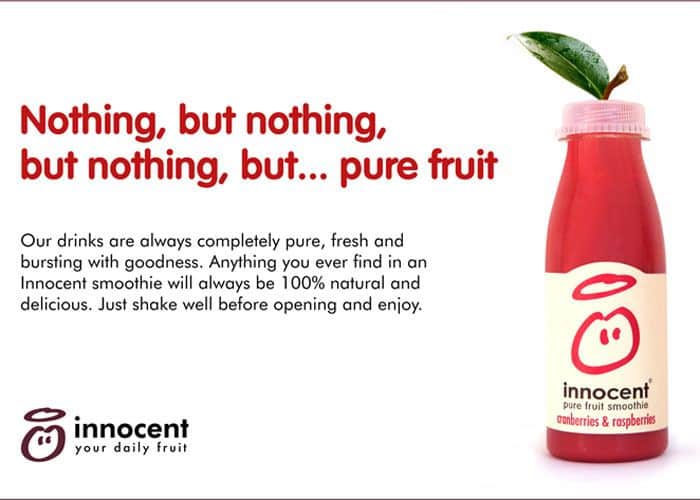 What does the brand want to emphasize? The fact that it only uses recognizable ingredients. All the marketing is based on the "purity" of its ingredients. In this particular example, Innocent mockingly advertises that there is no sugar, no weird stuff (often the ingredients you can't recognize on product labels) and no meetings after 7pm. The man behind this copywriting is part of the great writters: it's Dan Germain.
#5 RXBar Copywriting Example
Sometimes simplicity is good.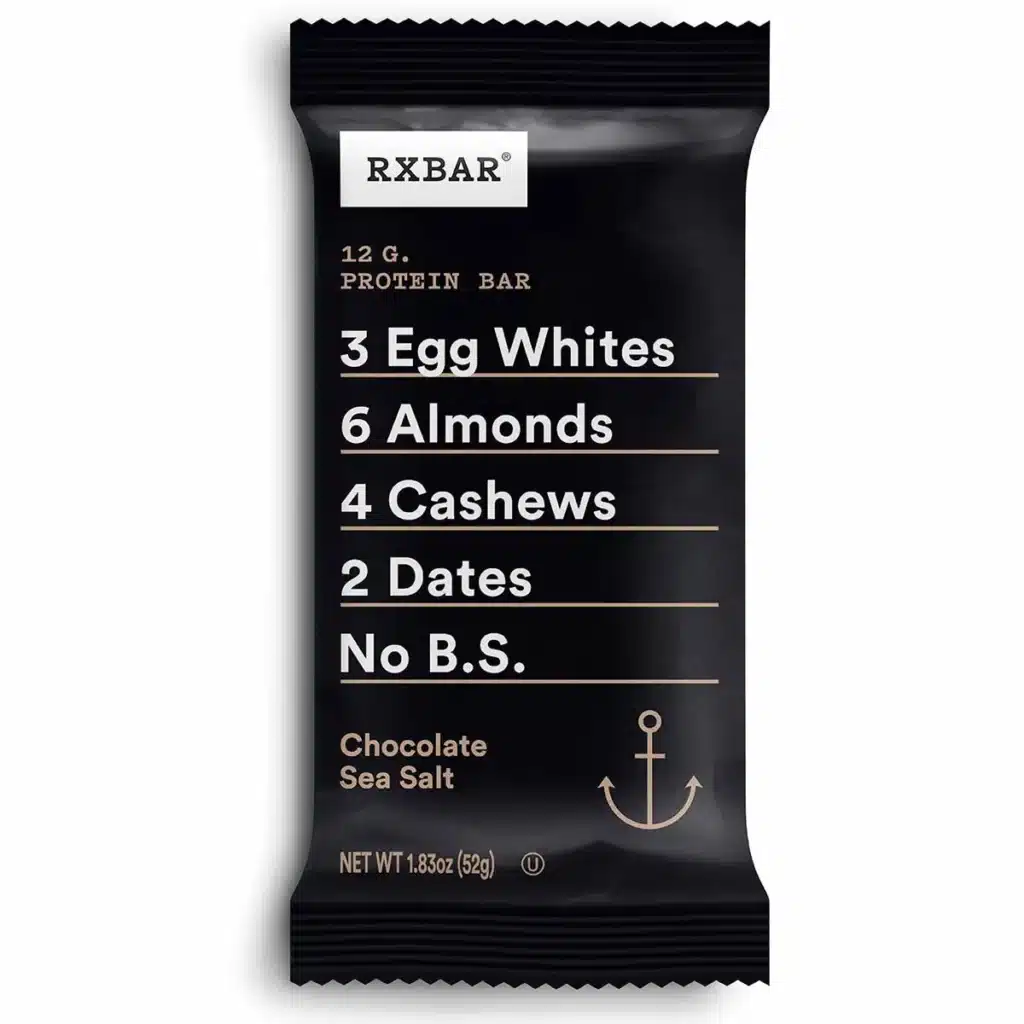 That's the choice the RXBar brand decided to make. In copywriting, there are no rules. You can simply decide to show only what is important. Here, it is only the ingredients. The idea is the same as the Innocent brand, that is, to be transparent about the composition of the product.
That's also the art of copywriting: taking the mental load off your consumers.
#6 Netflix
Netflix is an online streaming platform where you can find a lot of movies classified by genre. With the huge database that Netflix has, they face an important challenge to stand out from their competitors: make people want to watch content and stay on the platform.
"Love, laughter and the best friends you can have. Just like in real life. But with really nice apartments." That's the English description that can be found on Netflix. And we love it because it describes the series exactly as it is.
They didn't just do that of course, you have content that Netflix has created that have been adapted into traditional advertising media.
#7 Lyft Copywriting Example
You may not be familiar with this brand. We're going to tell you all about this one. Lyft is a ride-sharing platform that caters to both drivers and passengers. This is a landing page that we're going to look at together.
There is no doubt from the first line, we address both audiences. The information that we find then on the page allows their user to understand where he is. The text remains relatively simple but it is especially in the fact that it addresses two audiences that this landing page is great.
#8 Asos
Asos is an online store where you can find :
Clothing.
Accessories.
Beauty products 💄.
Skin care.
And to keep their users coming to buy from them, they had a little idea.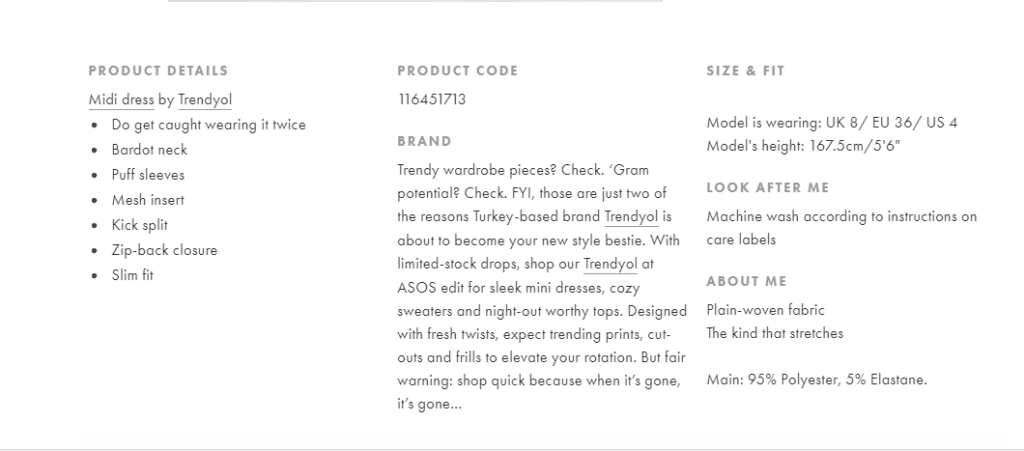 Yes, they decided to add a description of the brand. Here we can see that they have focused on "sublimating" all the silhouettes. The target audience that comes to Asos is rather feminine and they all want to look pretty in a beautiful red dress close to the body especially during an important event.
Bravo Asos ! 👏
Its copywriting is very good since it makes women want to buy this dress.
#9 Adobe Copywriting Example
If you are in the design business (or not), you probably know Adobe, a company that publishes software for graphics and video. As the competition is getting tougher with the arrival of new tools, they too have to make sure they keep their audience and attract new customers.

The first thing we can see is the "anyone can use…" and "within reach of all". This marks the fact that their tools are accessible to anyone. There are three messages here in this succession of photos:
The accessibility of their tools 🔨.
The creative aspect.
The security of their documents.
#10 Apple Copywriting Example
We know that our hearts always swing between Windows and Apple. And today, it is Apple that makes us want to buy from them. If you go on their website looking for a new Ipad, here is what you will find.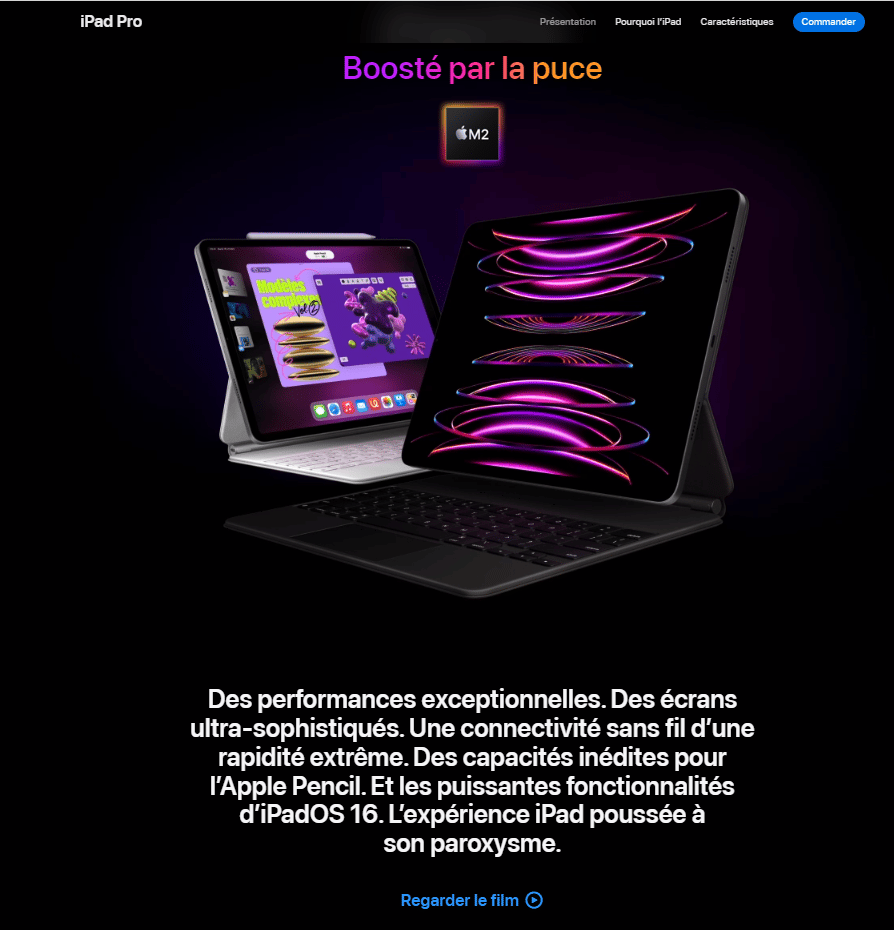 When you buy an electronic device, you want it to perform well. That's exactly what Apple is emphasizing here with the words:
Exceptional performance.
Ultra-sophisticated.
Extreme speed.
Unprecedented.
Paroxysm.
All these adjectives are there to describe a device that will meet all your requirements. You will be able to surf the web, use applications, make calls etc… And all this with fluidity and performance.
#11 Example of copywriting: Burger King
Since returning to the market in 2013, Burger King has continued to captivate the advertising world with its signature sarcasm and cheekiness. 😏
"You have to know how to leave the brand to the consumers to let them appropriate it." Alexandre Simon, Marketing Director Burger King France.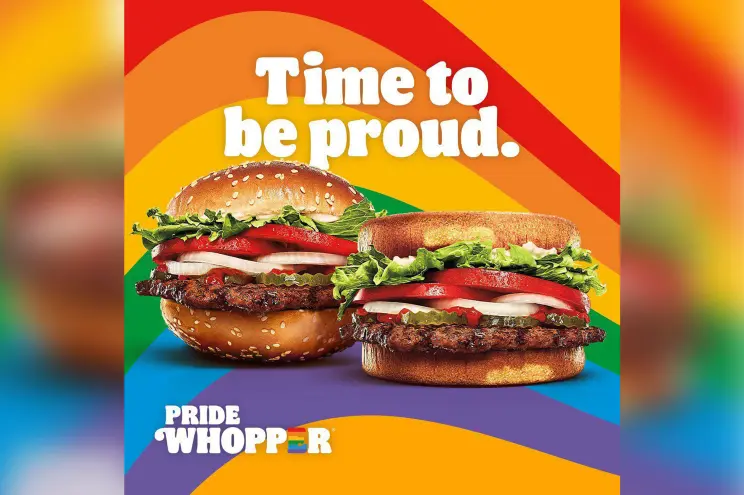 However, this phenomenon cannot be explained by high graphical complexity. On the contrary, their communication is very simple, authentic and direct. 🏹 Burger King places its community at the center of its marketing decisions and does not hesitate to use a tone adapted to each situation.
Take the example of "Gay Pride Month", Burger King knew how to approach its consumers with solidarity and humour. 🌈
#12 Example of copywriting: Chipotle
Any fast food billboard expert would advise you to include a photo of the food you are selling, keep your message short to just under seven words, and make your text readable! 👀
So, we point you below 👇 the magnificent billboard of Chipotle (a "tex-mex" fast food):
Despite breaking all the rules, not a single image of a taco or burrito is shown. 🌮 It has a 16-word long message that reads like a novel on a billboard, and to actually read 80% of the text you have to squint your eyes.
Nevertheless, it works! 💥
This 16-word billboard for Chipotle is a great illustration of how to get creative with your copywriting. Even though there are unwritten marketing standards that you will consciously and unconsciously follow no matter what industry you work in.
#13 Copywriting Example: Kit Kat
In this example, we are going to present the term "trendjacking" is a portmanteau of "trend" and "hijack". ✈️ Trendjacking can therefore be used to divert attention, take it back, and surf the highlights on social networks, to make your brand more visible on the web.
Trendjacking comes in the form of short social media content such as tweets, Instagram posts, and videos. 📲 A great example of successful trendjacking is the Kit Kat brand shining on Twitter after announcing their split from my favorite band, One Direction: 💔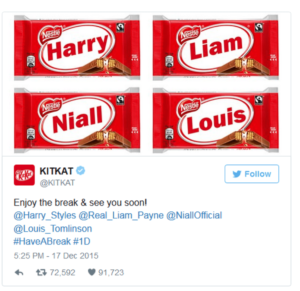 They use entertaining packaging with the names of the band members, a snappy Kit Kat, and their own slogan: "Enjoy the breakup, see you soon!" 😅
#14 Copywriting Example: Bumble
Narration or "storytelling" is a powerful copywriting tool and one of the brands that have cracked this code is Bumble. 🐝
Bumble's copywriting examples show us how painting a picture for your audience through your copywriting can increase engagement and, in turn, sales or Bumble's case, app downloads. ⏬
If you pay attention to their social media posts, you'll see that they also create fun opportunities to engage directly with their target audience. 🎯 In the sample essay below, they let their audience know that they will be available for 1 hour and respond to their tweets.
#15 Example of copywriting: Nike
We all know the famous Nike slogan "Just do it" right? 🏃
This is the best example of hard-hitting, straightforward copywriting!
A few hours after this tweet was published, several high-level athletes had reposted this Nike advertisement on their social networks. 🤩
The copy gained traction because it addressed an issue affecting the whole world – resonating with a lot of people. Best of all, it really aligned with Nike's role as a sports brand. 💪
So be part of the conversation, but do it sincerely and show empathy. 🤲 Avoid posting just for visibility and engagement – if you only post for the "buzz" you run the risk of receiving backlash reactions instead of brand recognition. 🤫
What are the rules in copywriting?
You know, in copywriting, there are no ready-made templates, nor rules that must be followed to the letter. However, in order for your marketing strategy to be at its best, there are a few important elements to consider. Let's take a closer look.
Know your target
You probably know that on Waalaxy, we give special importance to its target 🎯. You won't be able to sell a game console to a grandfather who loves flowers for example. What we mean by this is that when you decide to sell a product or service, it has to meet a need, so you will have to target your ideal customer. Your persona will help you identify this need and will allow you to propose a solution.
Moreover, don't forget to segment your targets in order to reach them as much as possible. Once you know your audience, it will be much easier to write your message. Speaking of messages…
Be clear
When you write ✒️ for your customers, your audience or even for your prospects, you need to make sure that everyone can understand you, that your content is readable. Don't try to use double meaning words, words that are too complicated. The goal is for everyone to be able to understand the message you want to get across.
Don't hesitate to use "spoken" language. Indeed, it is better to use conversational language since it is easier to understand. While we're at it, you should also consider using short sentences. If they manage to understand what you said, well done, you move on to the next step: arouse curiosity 👀.
Piquing curiosity
To arouse their curiosity, no secret, as a professional writer you're going to have to make your product speak to them. Your user must have a central place. You're going to have to set up a hook that answers his problem.
Answer the problem
Answering the problem will allow your audience to "get attached" to your brand. In his head, the potential customer will say to himself: "Ok, he touched my pain point, he is trying to answer it, I want to go and see what is going on, and potentially buy it" 💰.
If you can implement the points we just talked about in your marketing content, it's safe to say that you'll greatly improve your conversion rate. By the way, to help you better implement all this, we are going to talk about the AIDA method, which you can use every time for any product in order to implement the best digital strategy.
AIDA Model for Copywriting
Copywriting will be based on the AIDA method.

In order to help you better situate yourself, we will directly give you a concrete example of copywriting with this method.
For example, you are going to sell a water cooler for cat owners 🐈.
Of course, this text is short but you can completely adapt it to your use, your product or your services. The trick is to know how to use this method.
Conclusion: Copywriting Example
We are coming to the end of this article and to make it short, copywriting is about selling through words but also about solving problems and being persuasive. Problems that your users are facing. And you are going to answer them by offering them your product or service. To do this, you have to convince your audience. So we have seen several examples of brilliant 💡 copywriting through brands such as:
Ricola.
Berocca.
Citroën.
Innocent.
RXBar.
Netflix.
Lyft.
Asos.
Adobe.
Apple.
Burger King.
Chipotle.
Kit Kat.
Bumble.
Nike.
Copywriting will serve you to make conversion. If you reach your targets with the right words, they are more likely to take action. This is not done just any old way but through a method that is called the AIDA method. This method allows you to:
To get the customer's attention 👀.
To interest your customers.
To cause desire for your product or service.
To take action by buying your service or subscribing to your newsletter for example.
Keep in mind that what you saw is applicable in every field :
For blogging and content writing.
Headlines.
Email-marketing (through storytelling).
For your branding on social media.
FAQs of Copywriting example
It's not quite over yet, we still have a few more tricks up our sleeve to help you perfect your knowledge 🧠 about copywriting if you are a marketer or if you're working.
Copywriting example: SEO copywriting
SEO or referencing if you prefer allows you to rank your site on one or more keywords in search engines. Now you need to know how to combine the two, SEO (for search engine optimization) and copywriting? How to write with copywriting?
To generate traffic on your website, using copywriting is an excellent idea since you will be able to incite people to read your content but also to push them to action. Your content-marketing will have an impact on them. As a bonus, search engines will rank you according to some of your KPIs. Your goal is to convince with words, to persuade, to create powerful and convincing content. Of course, there are a few steps you should not neglect such as:
Setting up a persona (again): you need to know who you are writing for and for what purpose.
The research of your keywords: related to what your target 🎯 is looking for.
Your final writing: with the mix of everything you were able to gather, it's time to create a text that will speak to your users.
It is not over because once you have written your text and it is published, you will need to optimize it sometimes. What does it mean?
Well, when it has been several months after the publishing, your content might lose some position. It is time for optimisation. An optimized text will alow you to conquer your places again.
Copywriting on LinkedIn
If you often hang out on Waalaxy, you know that we love LinkedIn. In fact, it's one of the best B2b platforms to sell a product or a service (besides being able to apply and post jobs). In this section, we will explain why you should post on LinkedIn.
This will help you create content so that you can gain visibility. This is what we call Inbound Marketing. In fact, you're going to attract a prospect to you rather than go looking for him. And there your copywriting comes into play.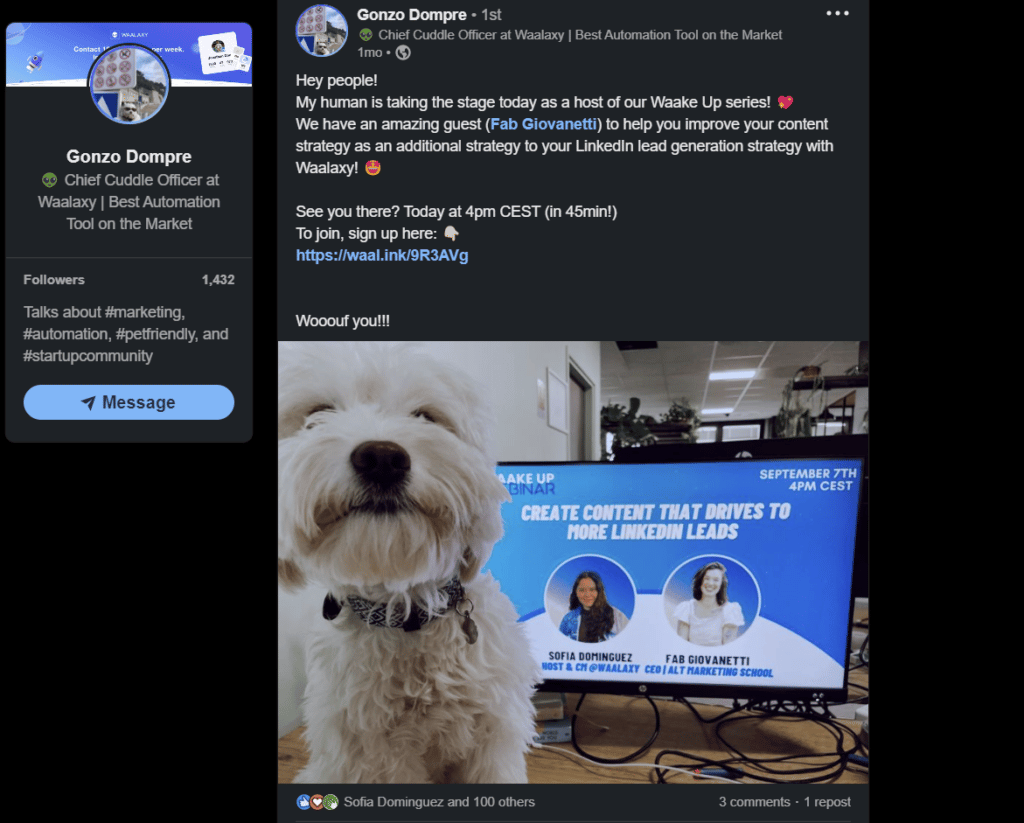 But it doesn't only come into play to gain customers but also to keep them. Because yes, your copywriting must be adapted both for acquisition and for retention.
Now you know everything about copywriting example, show us your best slogans 🚀 and get started.