The preconceived ideas against pods are growing due to the misuse of many users. In this article, we wanted to show you that a well used pod can serve your marketing and be part of your development strategy! Enjoy reading! 😁
What are the pods for?
First of all it is important to clearly explain what a pod is. It is a group of people who like and comment on the publications of other members of the group in order to boost the engagement rate more quickly. The idea of this group is to share publications around a common theme. Each member is free to react to the publications in a manual or automated way.
In other words, a pod makes it possible to :
Save time to generate feedback on other members' publications
Increase your audience faster
Generate more leads
It's important to remember that a well used pod will not penalize you compared to the algorithms of social networks, as long as you don't try to make thousands of like that will only serve in the end to flatter your ego. 😉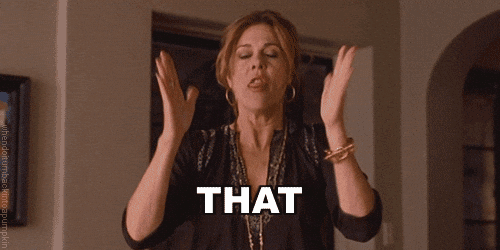 The importance of establishing a communication strategy
A pod that makes you win likes will only be useful if it complements your strategy. What is the purpose of your presence on LinkedIn: to develop your network? Strengthen your branding as an expert?
You certainly have a specific goal and need to implement a LinkedIn strategy. To do this, a strategy includes basics such as :
the type of content you want to share: tips, advice, blog posts?
the format: it's up to you to see if you're more comfortable with text-type posts accompanied by an image, a video, a carousel
Frequency: is it really necessary to publish every day or is it better to keep the regularity and publish only twice a week?
To facilitate your organization, we recommend that you set up an editorial calendar that will include these elements date by date. You will see more clearly and give a logical follow-up to your publications.
Measuring results is essential to adjust your strategy. To do this, take the time to analyze the posts that are the most successful, those that have generated the most comments. You can also vary the formats to see what your audience prefers. A strategy can be adjusted according to your objectives. 😉
You can analyze your post with Podawaa :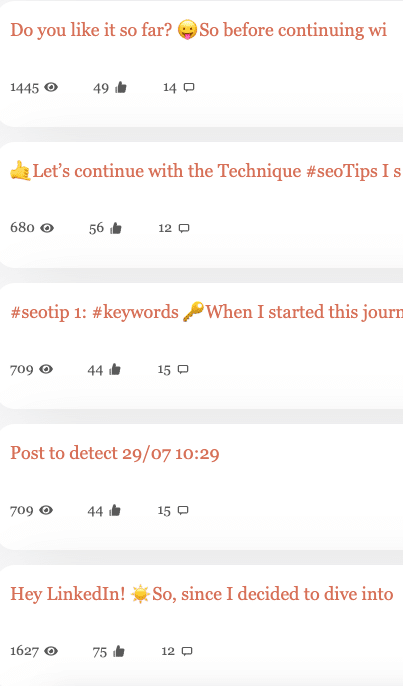 Podawaa, the clever pod at the service of your strategy
Podawaa isn't just a pod. First of all, our tool allows you to
Manually create different types of comments. This way you avoid generating reactions like "great post" or "great job" which will make you look like a simple robot and will only make your online presence look less credible.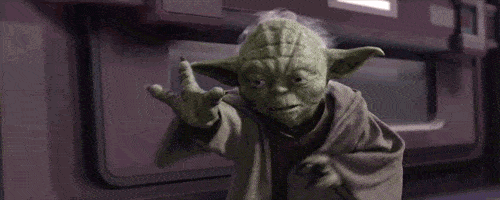 Choose the pods you belong to: many criteria allow you to choose the groups and you are free to change them whenever you want to vary your audience
Simulate human behaviour: thanks to our algorithm, Podawaa generates a reaction every 30 seconds as if you were really on LinkedIn. You therefore avoid any suspicion from the social network and you don't risk being penalized.
So you will have understood, Podawaa is a tool that is meant to be clever, easy to use and that will allow you to develop your audience very quickly. It's a far cry from the usual pod clichés, isn't it?!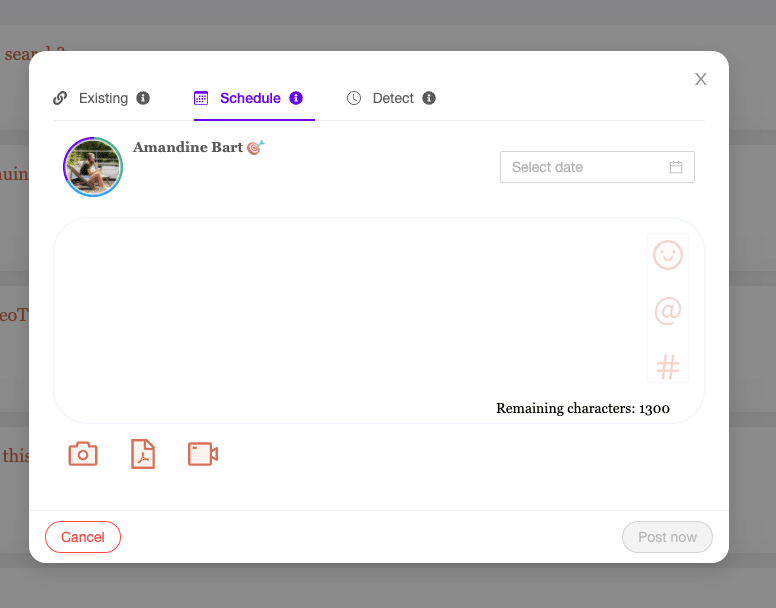 And if you still have doubts, the best is to try it but we warn you: you might adopt it 😉