When you are on the internet, the image you convey is paramount, this is called online reputation. In this article, you will know:
What is online reputation.
What are the stakes.
Who are the actors.
Two examples to understand what e-reputation is.
How to control it and how to improve the reputation.
Are you ready to know everything about e-reputation? Let's dig this. 🚀
What do you call the image of a person returned by the web?
So? Do you have the answer? Drum roll… 🥁 Online reputation! In reality, it is the social reputation that a brand, person, company or even a product, but digital-marketing version! Hence the letter "E", as for Ecommerce, e-sport, e-business or e-score. 🖥️ This one takes into account the following channels:
Forums,
Blogs,
Search engines,
Review sites,
The competition,
Word of mouth.
This e-notoriety is built progressively and consists of online-marketing information about a person or a company. So it needs to be optimized. The more reliable and positive this information is, the better your Online reputation is. When you will type a certain brand in Google search, you'll see it's web presence. We have all at least once looked at the consumer reviews of a restaurant where we wanted to eat in order to know if it was worth it or not? Well, that's what e-notoriety is all about! 😇
What is online reputation for a business?
For a business, having a good reputation and improving your personal branding on the internet is paramount and I would even say, mandatory. Why ?🤔
If your company is talked about in a good way, that you have good reviews on Google, that the internet users on social networks talk about you in a good way, then, you will be able to more easily :
Recruit ➡️ be part of a company or start-up where everyone dreams of working because the working conditions are excellent, it makes you want to apply.
Selling ➡️ the more customers you have happy with your product or service, the more chances you will have to receive positive reviews, benefit from word-of-mouth and eventually increase your sales. 📈
You will have understood, do not neglect your personal reputation and make sure that it is the best possible.
What is a person's e-reputation?
Just like a company's reputation, you need to develop your brand image and thus, stand out from others. 👀 This one can be applied if you are a freelancer, a student looking for a job, a recruiter or even an employee wishing to change jobs, and with, you will be able to:
Find clients ➡️ if you are a freelancer, the more testimonials and positive reviews you have, the more your future prospects will trust you and thus, you will be able to land assignments.
Finding a job ➡️ if you are a recent graduate or you want to change jobs, it is better that you are talked about in a good way or, that you don't have a bad reputation, at the risk that a job offer passes you by.
What are the stakes of the online reputation?
As you will surely have understood, the stakes of having a clean reputation are very high because, for example, when you want to find out about a brand, a person or a company, your first reflex is to find out what other Internet users think about them. Moreover, you are visible on many different channels such as: 👇🏼
Social networks,
Search engines,
The platforms of opinion,
Natural or local referencing,
Blogs and forums.
In the past, you could build a relationship of trust with a customer through a sales pitch, but today, with digital marketing strategy, it's important to consider e-reputation as an index of customer satisfaction. So you need to master your brand image and thus, be more convincing to your future prospects.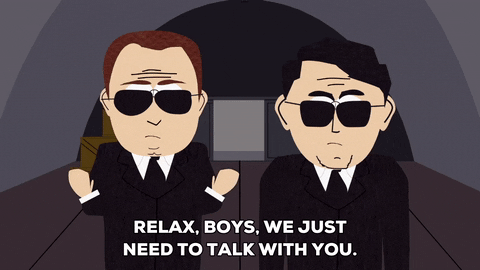 Online reputation management: reminder of the definition
We found a quick definition on the Cnil that we find interesting, here it is:
E-reputation is your online image. Online reputation is maintained by everything that concerns you and that is put online on social networks, blogs or video sharing platforms, directly by you but also by others.
Remember that in general, on the internet and like in real life, you have a private life and a professional life. In both cases, be careful about what you post because it is easy these days to find out about people and come across information that can sometimes be compromising. There are many actors that can influence your e-reputation and this is what we will find out right away. ⬇️
Who are the actors of the e-reputation?
It is well known that information that circulates on the internet is viral, which means that it can quickly become visible. There are many actors who can improve or conversely, harm your e-reputation, including the competition, Internet users, the internet and social networks.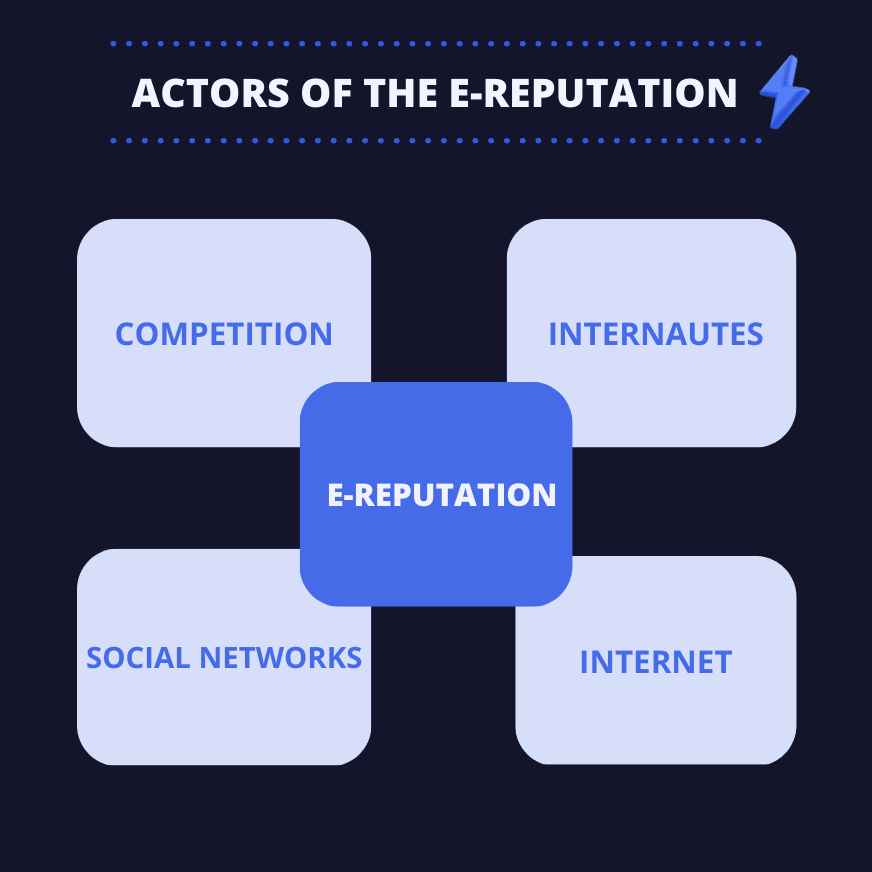 1) The competition
Let's start with the first and not the least, the competition. 👀 Some times, your competitors will post fake reviews on Google, write childish comments on social networks, talk about you on forums in order to start unfounded rumors that can damage your reputation. This one is present in almost every sector, such as:
The hotel business. 🏨
Sales. 🛒
Catering. 🥡
Crafting. 🥖
Ready-to-wear. 👘
Trade in general. 🏭
2) Internet users
Obviously, Internet users play a major role in your e-reputation. They are everywhere, whether on social networks, Google reviews, review platforms, blogs, word-of-mouth or even forums, they have become the "masters" of a brand or company's popularity.
The world is so digitalized that in a few minutes and a few clicks, it is easy to sully the reputation of a restaurant or a product. So it's important to monitor and conduct regular watches of your users! 😇
3) Internet
It may sound silly but when you search for something on the internet, you necessarily go through a search engine, like Google, Bing or Opera, and then a multitude of links appear with different websites. In general, it favors the top 10 results,that is, the 10 internet sites that best match the search intent, the best referenced. 👀
For example: You all remember the controversy in 2013 of the company Findus, specialized in frozen food, with its lasagna with horse. Well, many years later, when you type "Findus" on Google, this is what comes up in 5th position.

Moral of the story, make sure that the first results that talk about you are positive. ✅ In addition to search results, we also have the ability to leave a review about a business if they use Google My Business. This tool allows users and consumers to leave a review, whether positive or not, directly on Google.
4) Social networks
5.07 billion Internet users in the world, that is 63.5% of the world population.
Yes, you read that right, more than 5 billion people use social networks, out of 8 billion people on earth. With the speed of online presence information sharing, a rumor or a bad buzz can happen very quickly. 🙀
No matter the social network, whether it's Facebook, Instagram, Youtube, LinkedIn, Twitter or even Tik Tok, all these social media platforms allow you to create a community and exchange with them. All these exchanges and groupings are one of the main vectors of a company's e-reputation.
What are the risks of a bad e-reputation?
As you can see, the e-reputation is so important that it can be a danger when you don't manage to control it. You have surely already seen companies go bankrupt or that certain products are boycotted following bad buzz or defamatory comments.
And don't forget, this phenomenon is the same for everyone, whether it's a small or large company. Even Netflix or Microsoft should not neglect its online reputation management. 😅
Example of a company's bad buzz
Furthermore, to imagine all our words, here is an example of bad e reputation that almost cost the end of the French clothing brand, le Slip Français. In January 2020, a video quickly went viral in which women painted their faces black, dressed in traditional African clothing, others dressed as monkeys and sang to a song "Saga Africa", all while imitating an "African" accent.
In addition to the aspect of unacceptable racism of this video, some of the people present in the video were employees of Le Slip Français A few hours later, the hashtag #boycottSlipfrançais became a top trend on twitter and many people reacted to this controversy. Many people even wanted the pure boycott of the brand, that is, the closure of the brand. ❌
The problem is that the values of the company le Slip Français did not match and was not at all the reflection of this viral video. Eventually, le Slip Français spoke out, totally disapproving of this video and stipulating that these people were summoned and sanctioned by the management. Moral of the story, a bad e-reputation can happen very quickly, and sometimes, can cost you your business or your credibility. 🫣
E reputation example: 2 cases to understand
The notoriety on the internet is a long term work, a bit like life finally.
As our dear Manzoli once said: Rome was not built in a day.
More seriously, even if the reputation on the web can be dangerous as we have seen previously, it can also be positive. And that's what we're going to see right now with two examples of positive e-reputation, one for a person and the other for a company. 🥰
The e-reputation of a person
Do you know Lena Situations? A young French fashion influencer who has no less than 4 million followers on Instagram. This one regularly shares her life on the networks and collaborates with many brands such as Adidas, Gucci, Dior etc. Léna Mahfouf advocates self-acceptance and not listening or looking at people's opinions. 😇
For a few months now, Lena has launched her own clothing brand which is called "Hotel Mahfouf" in honor of her former apartment which had this nickname because these relatives were often present. 🥰
In addition to creating an e-commerce site and launching her clothing brand, this young influencer has opened two pop-up stores in Paris where you can find her collection of clothing and goodies as well as vegetarian snacks and meals in order to satisfy as many people as possible.
The notoriety and positive e-reputation of Lena Situations, coupled with the fact that this concept is uncommon, led to a strong craze to the point that the lines were so big that, she offered sun creams, drinks and ice creams for people who waited for hours before finally being able to enter the store. 🕰️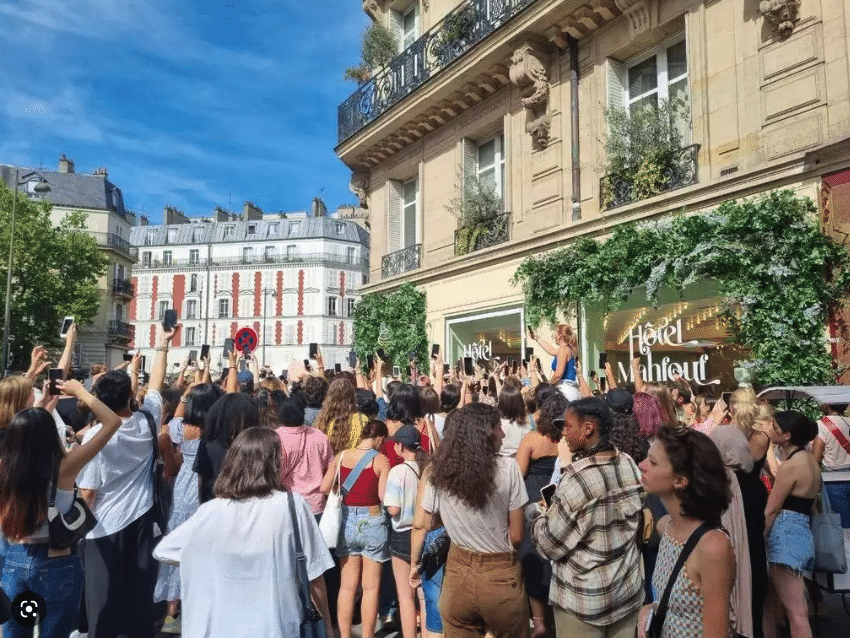 Source : saint-brieuc.maville.com.
And Lena Mahfouf does not stop there, she plans to open other pop-up stores and continue to create new collections, for the delight of these subscribers! 💟
The e-reputation of a company
For this example, we're going to talk about a company that I think you know, since you're currently reading an article written by one of its employees. Drum roll… Waalaxy! As you may (or may not) know, Waalaxy is a LinkedIn and InMails prospecting software. 👽
We have a presence on many social networks, including Instagram, Tik Tok and especially LinkedIn. Why "and especially?" Well, we are very active on LinkedIn and, Linkedin users know it! Many people from the company post regularly on LinkedIn, including Amandine Bart and Toinon Georget, CEO of Waalaxy. When you Google "Waalaxy", this is what you get.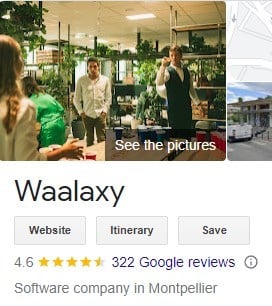 At first glance, you might think that we are an event company with lots of plants. Well, we're not! However, our very own HR, Violette Leger, was quick to share on LinkedIn a candidate who, thought we were into plants. 🪴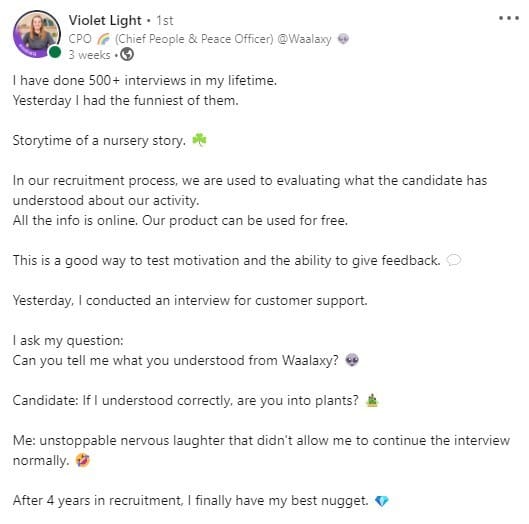 As another example, at Waalaxy, during our recruitment process, we make sure to express the fact that we have certain advantages, such as:
Ball pool,
A gym of more than 80 square meters,
A hammam,
Unlimited paid vacations.
And, those benefits, we share them regularly on LinkedIn, and LinkedIn users know it. Let's go back to recruiting. During the process, we hold a day called "pre-onboarding" in which the potential candidate spends a day in our offices, meets managers from all teams, and gets a feel for our life and work policy. 🦋
All these little things increase and improve our notoriety and reputation on the internet because, it's not common and positive for everyone.
How to improve and protect your online reputation in 6 steps?
Even if the e-reputation is viral and can quickly go from positive to negative, there are a few tricks and monitoring tools to improve it and especially, protect you from negative review. Let's take a closer look! 🔎
#1. Doing e-reputation monitoring
First of all, to protect and improve it, you need to analyze all the places and channels of communication (social networks, blogs, forums, google, video platforms), in which Internet users talk about you, whether good, or bad. Then, classify them in an Excel table for example, in order of importance. ✨ For example:
You have 5,600 followers on Instagram,
You have a Linkedin group with 500 members.
You have noticed that people are talking about you more on the LinkedIn group. It is therefore in your interest to pay more attention to your LinkedIn group, as this can potentially influence your e-reputation. Yes, doing e-reputation monitoring takes time but, it is necessary for your brand awareness. 😇
#2. Collect reviews and testimonials
Know that, the more positive reviews you have, the more you will send back a clear and reliable image of your company or product, it all depends on what you sell. Having testimonials from former customers or people who use your products shows that you are viable and that, you have an added value, so you stand out from your competitors.
For example, if you want to buy a new vacuum cleaner, you will first inquire about its features, its usage time, its absorption capacity etc. Well, you are going to base your choice on customer feedback, the number of stars of the product, and, based on the results, you are going to make the choice of your future vacuum cleaner! ✨
So, don't neglect the reviews and testimonials and make the customer experience unforgettable in order to collect positive ratings and testimonials. 💟
Personalize your response with if possible, the person's first name, it strengthens the customer relationship.
Highlight the positive sides of his message.
Thank him/her on behalf of the entire company or team.
Do not hesitate to recommend him/her to come back/recommend the company on other review platforms.
#3. Respond to negative reviews
Unfortunately, there are also negative reviews. We would love to do without them, but if you want to maximize your e-reputation, you need to find a balance of responses between positive and negative reviews. It's a fact that negative reviews can sometimes turn into positive ones if you manage to answer their request and, this allows you to improve the quality of your products and services.
So, even if it doesn't always make you happy, don't ignore them, on the contrary, take the time to answer them. 🦋
How to deal with negative reviews?
You don't know how to handle it because, you are not used to it or, you are afraid to be too direct and not formal? Don't panic, just for you, we give you some tips on how to successfully handle negative reviews. 😇
Build trust by responding in a transparent and constructive manner.
If you can, get off social media marketing or digital-media platforms to have a real constructive exchange.
Apologize, explain the reason for your disagreement.
Offer a solution or a discount when you can.
Thank your customer by explaining that their comment is an opportunity to improve your service.
Do not delay to answer, you should not exceed 48h to 72h without response, show responsiveness.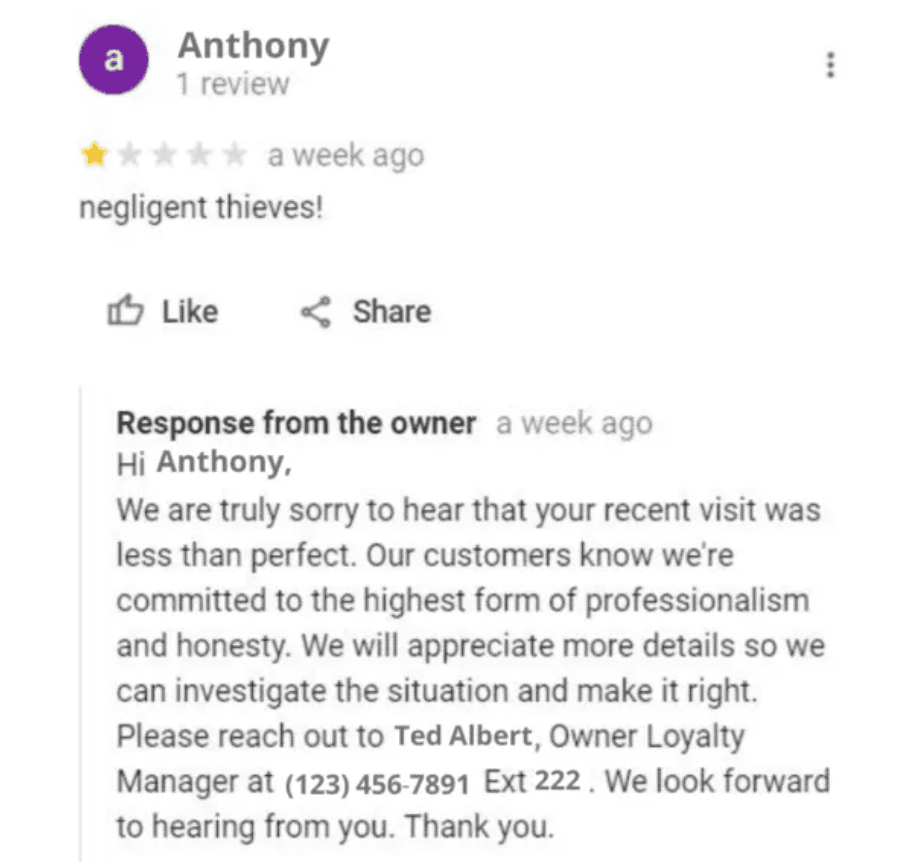 #4. Choose the right social networks
Before registering on social networks, it is preferable to determine them according to an order of relevance. Indeed, you can proceed by typology of activity. 🪐
For example, a restaurant will turn more to platforms such as Google My Business, TripAdvisor or even Yelp, while an online business jewelry brand will turn more to Facebook, Instagram, Pinterest, LinkedIn or even Tik Tok.
Then, once you've determined which social networks were right for your business or service, don't hesitate to establish a marketing strategy by defining, for each, distinct objectives. For example:
LinkedIn ➡️ use it to grow your network, promote your service, find new clients.
Pinterest ➡️ use it to showcase your brand world, share other parts of your business.
Instagram ➡️ use it to promote your products, make sublime packshot, connect with your community.
Facebook ➡️ use it to highlight promotional operations or even build a community.
#5. Define a content strategy for each medium
In this respect, now that you've established a social strategy with goals for each, all you need to do is establish a content strategy for each medium! The best advice we can give you is this: don't just talk about yourself. Make people feel engaged, with comments, shares or even reactions. 🦋
Don't hesitate to make an editorial schedule with a guideline of publications by adding the events that you think are impactful, like:
Annual events (Christmas, Easter, Valentine's Day, back to school, Black Friday).
Your story (storytelling, the beginning, backstage).
Your industry (politics, the market, what's new).
Your products or services (pack shot, testimonials, know-how).
The objective being to project yourself under several months and to break down your actions. 🎯
#6. Measure your e-reputation
Therefore, measuring your e-reputation is specific to each person and especially, specific to your business sector. Indeed, you have to take into account the channels you want to measure, but also, choose the appropriate KPIs according to your strategy.
If your company is active on Instagram, then, regularly monitor this social network. Then, determine the performance indicators you want to analyze.
There are several, such as:
The added value.
The number of negative keywords.
The average number of Google My Business reviews.
The average rate of mail opening.
The engagement rate.
If you want to know more KPIs, it happens in this article! ⬅️
Why should you use e reputation tools?
To some extent, just like prospecting, doing your social media monitoring, analyzing review platforms and search engines takes time. To remedy this, there are e-reputation tools that will, I'm sure, make your job easier. Thanks to them, you will be able to :
Save time on your monitoring,
Respond to reviews more quickly,
Calculate some KPIs.
Many other things.
Let's get started with the presentation of some e-reputation tools! 🚀
To test your e-reputation
In fact, there are many tools that will allow you to analyze and test your reputation online quickly. Here they are! ⬇️
Google Alerts, to monitor for free
A free and easy to use tool, Google Alerts!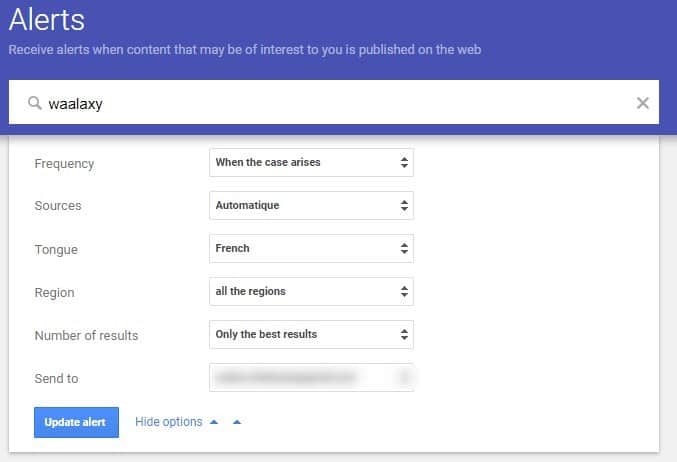 The idea is simple, you get an email notification as soon as the name you have chosen, here Waalaxy, is mentioned somewhere. However, it is quite limited and alone, it is not enough to monitor your e-reputation.
Mention, to always be on the lookout
Mention offers a similar functionality to Google Alerts, receiving an alert, but also being able to search for keywords.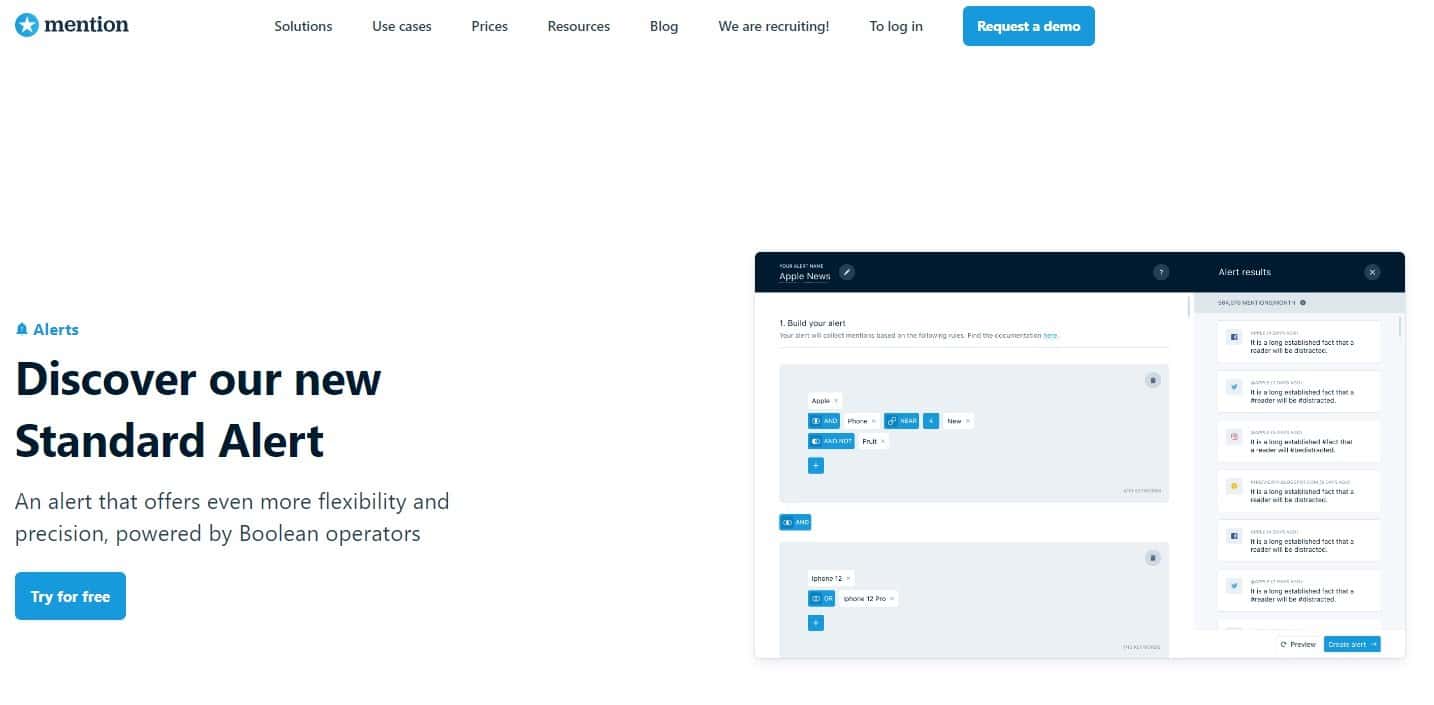 With it, you will be able to select filters, to refine by country, language and source. Concerning the prices, the tool is not free and offers several subscriptions. However, you can try it for free. 🦋
Hootsuite, to monitor on social networks
Hootsuite is a marketing social media digital tool that will allow you to know everything that is said around your business on social networks, such as Facebook, Instagram or Twitter.

Little extra, you will be able to reply to your users' messages, handy to save time! 😇
To clean up your e-reputation
Cleaning up your e-reputation is not easy because, there are no miracle tools or solutions… Nevertheless, there are some tips that will help you to do it. 👇🏼
Reputation, to respond quickly
This tool is a solution that will allow you to analyze competitors, send surveys, analyze customer feedback and respond to it.

With this feature, you will be able to easily monitor, request and respond to customer reviews, while increasing your review volume. ✨
Publish positive content on a regular basis
In order to regulate your positive and negative content, you can publish a large amount of relevant and positive content, which will regulate the negative content and send it straight to oblivion (no, we are not talking about the spell in Harry Potter). 🪄
How to request the removal of defamatory content?
If despite your attempts to improve your e-notoriety, or even try to get more positive reviews, don't work, you can request the removal of false rumors or reviews on the site(s) responsible for the publication by specifying your motivations for this action, such as defamatory content, invasion of privacy or unfair competition.
However, there are other ways to remove derogatory content, here they are. ⬇️
Ask the hosting sites
The first thing you can do is to directly ask the responsible site to remove its content, according to the European Court of Justice ruling on the right to dereference, namely:
The deletion of the information on the original site, 🚮
The dereferencing of the information. ❌
We advise you to carry out actions together, in order to have more efficiency.
Contact the search engines
You can contact Google via a request form and ask for the removal of a direct search engine result. Even if these steps can be long and full of pitfalls, do not lose hope, everything comes to those who wait. 🦋
Appeal to the courts
Last but not least, you can go to court or to the CNIL if the steps we explained above do not work. But don't get me wrong, these steps take time, so arm yourself with patience. 😇
Article recap: e reputation def
This is already the end of the article about online reputation. As a reminder, it is the image that you send back on the internet, social networks, opinion platforms or even search engines, concerning a brand, a company or even a product. Nevertheless, don't leave us quickly, we still have some resources to share with you! 😇
How to calculate your online reputation score?
So, there is no dedicated calculation formula to measure your e-reputation e-score. Nevertheless, thanks to the tools we just showed you above, you can more or less determine your e-reputation, depending on the number of positive or negative reviews. ✨
Why use an e-reputation agency to improve your image?
If you are not comfortable with the idea of improving your image on your own, you can definitely contact a web agency specialized in online reputation to perform these tasks. There are thousands of them on the market, beware of scams and ask yourself the following questions:
Does the agency have the right tools? 🔎
Does the agency offer you follow-up from start to finish? If so, what type of follow-up? 🫱🏼🫲🏽
Does the agency offer training? 🏫
How to build an online reputation?
Building a brand reputation on the internet takes time. First, you need to be at least known by Internet users to be able to receive reviews, to be talked about on review platforms, social networks or even to be referenced.
Then, don't panic, it may take some time before you get reviews and, little by little, your e-notoriety will grow. 🚼
There you have it, you now know all about online reputation. See you soon for new adventures! 🥰