Client retention through marketing is an essential element of the loyalty process. 🤝
Although a distinction should be made between customer retention and customer loyalty, implementing a client retention strategy is essential for recruiting new customers.
Want to know what strategy Waalaxy uses? 🤔
Let's find out in this unique interview with our Head of Customer Experience!
Client Retention Definition
The ability of a business to retain customers after an initial purchase and keep them for the long term is known as client retention. 🥰
The goal of a client retention strategy is to encourage your customers to make purchases (B2C) or use your services (B2B).
Retention in marketing is different from customer retention. ⚡
The main difference is that in the case of client retention. There is no emotional connection between the company and its customers.
Indeed, loyal customers come back to you because they care about your brand, 😍 they recognize themselves in your values and appreciate the relationship you have with them. 👉 He has other options, but he will always choose you over the competition. This is called "customer loyalty".
For client retention, they continue to buy from you or call on you out of compulsion. 🙊 This is not a deliberate decision for the customer.
He contacts you because the competition does not offer him products or services that can meet his needs and expectations because he is not aware of it.
In this case, it is much more difficult to retain a client, as you understood. 🤐
Client Retention Example
Subsequently, we will discover the example of the retention strategy used at Waalaxy. 👽
Excellent customer support is the client retention strategy described in this interview. 👂 Mickaël P., our "Head of Customer Experience", tells us: "This involves understanding customers' feelings, recognizing their problems and taking quick action to help them."
"Additionally, providing detailed and comprehensive responses to customer issues, avoiding generic canned responses, is essential." 👌
Check out the full interview here and read on for a recap of the key points:
Client retention strategy at Waalaxy
What is the role of customer support in retention?
Customer relations are essential to retention: 👇
Once customers have been convinced to come, it is essential not to neglect them.
Retention involves retaining customers and providing them with

value consistently

.
Support, production quality and advice are the three pillars of the customer experience.
Retention is fundamental to maintaining customer loyalty and

longevity

.
At Waalaxy, customer support is designed to be simple and accessible. ✅
With an interconnected team that works closely with the technical team to resolve customer issues:
A chat, in the form of a small bubble at the bottom right of all application pages facilitates access to

customer support

.
The customer support team works closely with the

technical team

to resolve customer technical issues.
Customer support aims to provide users of our tool with concrete results.
The customer support team works with customers to understand and resolve issues,
He transmits important information to the technical team. ⚙️
Now we will see the questions from this interview, in more detail! ⏬
Where does our customer support model come from? (Interview)
What is your role as Head of Customer Experience?
"The HCE has 3 pillars, a support pillar, an analyst pillar and another in advisory (as a consultant). Indeed, with the hindsight I have on customer relationships, I advise other departments in the design of the product," says Mickaël P. 🤴
What is client retention, and why is it so important for businesses?
"If you have a customer, it's because before, he was a prospect who had a problem and your company solved his problem. So, it is crucial that they continue their customer journey, with you, that they keep your solution to continue solving their problem." 💯
How does customer support actually contribute to client retention?
"Support is the body that will speak directly to customers, receiving all customer requests, whether commercial or assistance, etc.
We have very competent agents who manage customer cases from start to finish, they have a very good ability to understand problems. They ask themselves: What is their real problem? 🤔
You have to have a proactive side to understand the real problem + anticipate possible questions to reach peak quality support.
So, the real challenge for customers is to support them and to ensure that they stay with us."
What is the main strategy you implement to build brand loyalty through customer support?
"The goal is to answer correctly the first time, not the quickest. 🤫 If the customer has to wait 15 minutes for their issue to be resolved.
Versus a response in 2 minutes, but the issue is not really resolved, then it's useless," explains Mickaël.
How do you personalize customer support to meet the specific needs of each customer?
"Each customer must have a tailor-made experience, they must feel listened to regarding their specific problem: 👇
We use the right semantics and screenshots of its interface to make it feel listened to and understood.
We implemented a super-optimized process strategy so that in 30 seconds, he could receive a "screen" of his interface and annotated by our agents.
The advantage of chat support is to easily exchange resources, "screens", tutorial GIFs, so that the customer feels ultra-supported + tailor-made for them.
We personalize the messages for them except when it is a known problem or reported by several customers, to save time and address the precise angle of the problem identified.
We do A/B testing on the responses we send

to optimize support

." 🥰
Why is client retention important?
What are the best practices for turning a negative customer experience into an opportunity to strengthen customer loyalty?
"A negative customer experience is not pleasant for the customer or the agents, a lot of emotion and frustration, but the key is to identify and recognize the customers' emotion, then act to help them. 🧐
It's a classic negotiation strategy: the customer formulates a concern, the agent shows understanding and empathy, they ask how to solve it, what do they expect in this exact situation?
However, we cannot always act, as in the case of price increases, we are in a bind of negative experience. 🙊 But, we try to bring it back to a neutral point because we cannot always make it positive.
Above all, the goal is to make the customer have a good time with one of our human agents, even if they don't get the expected outcome." 🙏
How do you regularly evaluate the performance of your customer support team?
"We evolve in 2 stages: the request of customer feedback, they note the conversation with the support agent. Then, thanks to our IQS ("Internal Quality Score"), an internal scoring system where each member of the team rereads their conversations to give themselves a weekly, cold debrief. ❄️
Each agent analyzes whether he was empathetic enough, whether he proposed the optimal solution, whether the customer is satisfied with the resolution, in respect for internal processes, but also reread colleagues' conversations, to compare the different approaches. 🗣️
If a conversation is well managed, how can we learn from it, what guidelines can we draw from it? 🔍 We look at hard and soft skills, customer relations in tone, emojis, GIFs used, knowledge of pre-recorded responses, etc."
How is customer support aligned with the company's overall retention goals and strategy?
"Waalaxy is a simple tool for automating LinkedIn prospecting, so the support should also be simple. 👌
That is to say, easy to contact us, chat integrated into the tool to contact support directly, speed and precision in responses and provide good results for customers," Mickaël reminds us. 💡
How do you collaborate with other services within the company to improve retention through customer support?
"We are interconnected with the technical teams, tracking problems and "troubleshooting" = asking for customer information, carrying out tests to reproduce the problems. ✍️ Next, collaborate on decisions to adjust the tool with the product team.
Support provides enormous feedback for other services, new features or bugs. 🪳 We follow up every week to report all this key information and improve the quality of the application + the value for users."
"We manage bugs so that client retention persists because the product must be stable. If there are too many bugs, customers will flee even if there is good support. 😓
We allow customers to express themselves, we report issues to developers, and we keep informed of the progress of each customer case.
Then, we contact them back when their issue is solved, we collaborate with the developers so that they can prioritize the customer requests that most affect the customer experience because it is the most important to us.
We want to ensure that there is the minimum negative impact." 💢
Any final tips or recommendations for businesses looking to improve their client retention through customer support?
"Customer support is an investment because you have to have a team capable of covering the demand. So you need plenty of resources to make good recruitments. And to have human resources, to use your resources better by giving them time to analyze each request and respond to it as best as possible, not in a hurry. 🏃
The level of competence of the team is the cornerstone for our customer satisfaction, we send them all the relevant documentation. However, we must maintain credibility, and not waste time on time-consuming processes. ⌚
Customer service is essential for the client retention strategy to have great customer acquisition opportunities. 🧲 We must improve our agents' skills so that they can flourish in their work and perform better."
What are the advantages of client retention?
Client retention is crucial to the growth and sustainability of a business.
Here are 5 main benefits of client retention: 🏹
Increased profitability: acquiring a new customer costs between 5 and 25 times more than maintaining a current customer. 🙈 Loyal customers are more likely to purchase more goods or services, which increases

average revenue per customer

.
Brand ambassadors: satisfied and loyal customers become brand ambassadors by recommending the brand's products or services to their loved ones. 👂 Positive

word of mouth

is a type of advertising that costs nothing and works very well.
Valuable feedback: Repeat customers are more likely to provide feedback on products or services, allowing the company to improve its product or service.
Financial stability: A business has more

financial stability

thanks to a strong and loyal customer portfolio, which facilitates sustainable planning and strategic investments.
Competitive advantage: customer loyalty is a real asset in a

competitive market

because it allows you to stand out from competitors and build a relationship of trust with customers.
Ultimately, client retention is a profitable strategy that benefits both the business and its customers, building mutually beneficial and lasting relationships. 🤝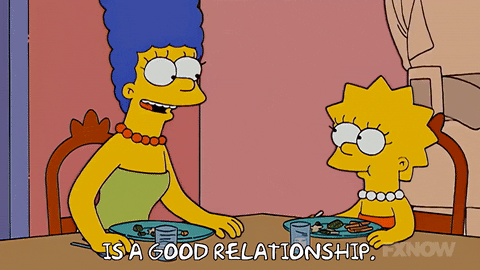 How to improve client retention?
Additionally, it is important to avoid canned and generic responses. 🚫 To better resolve customer issues by providing a detailed and complete response:
Customers prefer to wait 15 minutes for a specific response rather than 2 minutes for a generic response.
It is essential to understand the customer's problem and provide

specific solutions

that address different aspects of the problem.
Frustration and

negative emotions

can be caused by a negative customer experience.
Regular communication with developers helps resolve technical difficulties quickly and minimize the impact on customer experience: 👇
Each week, pairs of developers are assigned to work with support.
The goal is to quickly resolve technical difficulties and avoid errors that can affect the user experience.
Customer support is considered a crucial element in ensuring

customer satisfaction

.
This way, you will be able to: 🚀
to provide them with

precise answers

when they want them,
to offer them solutions that meet their expectations,
to guarantee them unique offers,
and offer support when needed.
So, are you ready to create a client retention strategy to ensure your customers contact you frequently? 😏
Hang in there, you got this! 💪
Conclusion: How do you get good client retention?
In conclusion, customer support is a crucial part of increasing client retention and consistently creating customer lifetime value. 🌟 It is essential to understand customers' emotions, recognize their concerns and take quick action to help them.
"Customer support should work with product and technical teams to resolve issues and provide a positive customer experience." ✅ – Mickaël P.
It is essential to have a client retention strategy in place to keep your customers.
The goal of client retention is to maintain the customer relationship, and making new customers is just the first step.
You can optimize customer relations sustainably and build loyalty. Consequently, retain your customers more easily by implementing a prospecting strategy and relying on your "marketing automation" solution. 🤖
So, if you are available to your customers when they need you, they will greatly appreciate you!
Article FAQ
What is new client retention?
A company's ability to retain existing customers rather than simply focusing on acquiring new customers is called retention in marketing.
In order to increase the long-term value of the company, it is a strategy to maintain and develop relationships with customers. 🧲 Retention in marketing often requires loyalty programs, personalized offers and impeccable customer service.
Companies can increase their turnover by prioritizing retention by taking advantage of the loyalty and recommendations of satisfied customers. 🗣️
How to calculate client retention rate?
The retention rate, also called loyalty rate, is one of the KPIs to track. Because it allows you to determine the effectiveness of your loyalty strategy. 💥 The goal is to obtain a high retention rate.
The retention rate is calculated as follows: [ (End customers — New customers) / Initial customers ] x 100.
When we study customer loyalty, we are also interested in the loss retention rates or "churn rate". 🧨
This involves determining the percentage of customers lost by the company: ( Number of customers lost / Total number of customers ) x 100.
Thus, reducing the churn rate is essential in customer retention strategies.
What is customer churn in marketing?
Customer attrition, also known as "churn", refers to the loss of customers or subscribers over a given period of time. 😭
This could be a lack of satisfaction, more attractive competition or changing needs. 🤷 To improve customer retention and maintain a stable revenue level, businesses must measure and understand attrition.
There you go, now you know our secrets for achieving good client retention. 👏