Looking to learn How to message a recruiter on LinkedIn and solutions to get there.
You find it hard to stand out among the endless number of job applicants on LinkedIn when you:
Respond to popular candidates in your industry.
Be one of the young graduates.
Look for a job as an intern, or for a CDD/CDI.
Are you tired of sending your CV to many companies without response, or on the contrary, there is only one job offer that really interests you and you want to be sure to send the perfect message?
We help you send the perfect message to a recruiter on LinkedIn. 🔥
Message LinkedIn Recruiter = Understanding the LinkedIn Recruitment Strategy
The recruitment on LinkedIn is more and more common, and it makes a lot of sense. Recruiters can find many candidates on the social media and have access to a lot of information about them : skills, work history, comments and likes (interests), but also your connections and recommendations.
Learn more about how recruiters make their decisions to be able to adapt your applying to their recruiting strategies.
That's what we are going to see in the first part of the article. 👉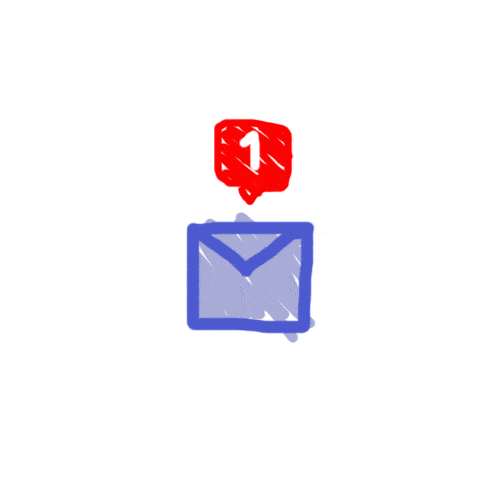 How many recruiters use LinkedIn?
Social media are just getting bigger and bigger in therms of influential power. It's important to remember that LinkedIn is above all, a B2b social media, with more than 20 million companies listed on the site and 20 million open jobs.
It's even more interesting to know that more than 87% of recruiters use LinkedIn for their recruitment strategy.
LinkedIn advocates strong values related to the development of individuals through their professional careers. To make it simple, LinkedIn name itself a facilitator, in particular between recruiters and candidates.  
In fact, a study found out that a person is hired thanks to LinkedIn every 2 second in the world.
So, we know the next one could be you, and we are going to give you the keys to make it happen! 🥰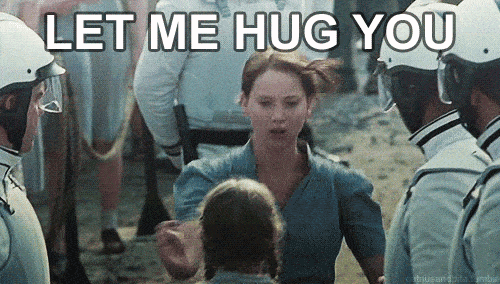 How do recruiters use LinkedIn?
As we said earlier, more you know about who you're addressing your resume to, more you have opportunities to be recruited.
Recruiters use LinkedIn in different ways, depending on which profile they want to hire.
For example, you're a web developer with a good professional experience, you know that if you have set up your LinkedIn profile perfectly, you'll be directly receiving a message from recruiters trying to sell you the best job in the best company.
It's simple, for this example: there is more job offers than qualified candidates.
In the other hand 🖐, if you're an HR assistant, a costumer success manager, a junior in marketing or looking for an internship… then you will need to wake up early to get an interview.
In that case, recruiters posts job offers on LinkedIn during a short period, they get a lot of resumes and cover letters, they read through it and look for keywords: they double-check if your resume corresponds to the job description, and contact only the fastest and most qualified of you. Yes, yes it sounds like a jungle.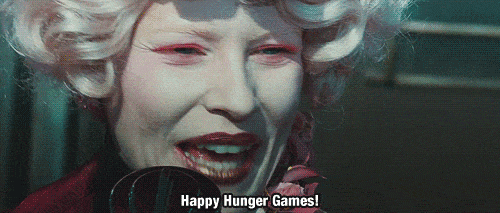 In this article we are going to talk about the first option and the second one, to make sure we are answering all your interrogations.
How do recruiters search on LinkedIn?
As I said earlier, the hiring process really depends on the target, if you have a niche activity or a "common" activity with a lot of candidates applying all the time.
But, in both cases, the recruiter will be interested in :
The way your profile looks like! Human's eyes are attracted by colors, symmetry and design. If your profile looks messy, you will be seen as an unorganized person. You cannot blame this on the recruiter, it's the chemistry of all brains that works this way. 🧬 It's basically the same as the first impression, but virtually.
The quality of information: They look for quality, and not quantity. They don't want to know everything you've done in your life, but what is relevant to the job you're applying for.
Your resume! If, and only if your profile has been working with good care (banner, profile picture, and so on), then they will look at your resume. You can upload it on LinkedIn to get more chances to be seen by the right recruiter.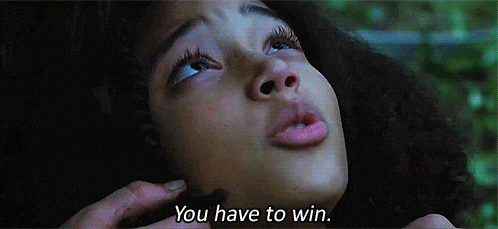 How to let recruiters find you on LinkedIn?
I am going to give you 4 tips to illustrate my words! Pamper your profile by following the example:
1. Use the #opentowork image.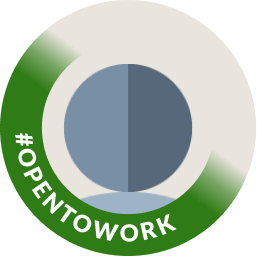 2. Choose a professional profile picture, and a banner that present your activity. Think design, make it look pretty and clear for everyone.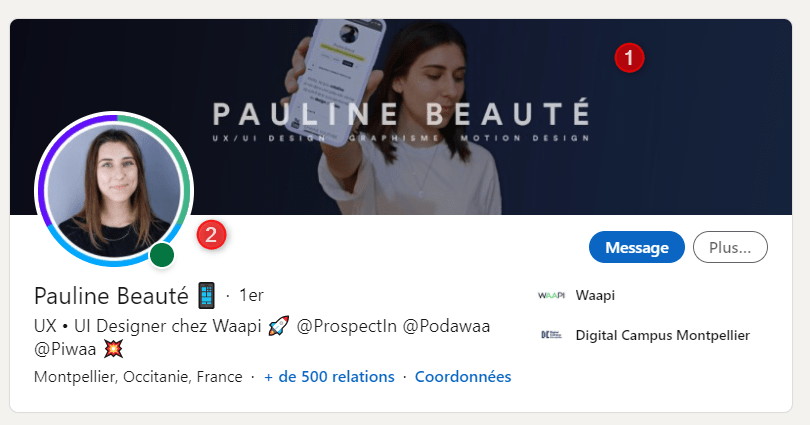 3. Add your work experience, make sure it looks good. Again, think of the eyes of the recruiters. 👀 Catch it. Add pictures, visuals, high-quality videos. You can also talk about projects you have done if they are related to your dream job. If you don't find anything here, use your creativity, there is always a way to link all jobs.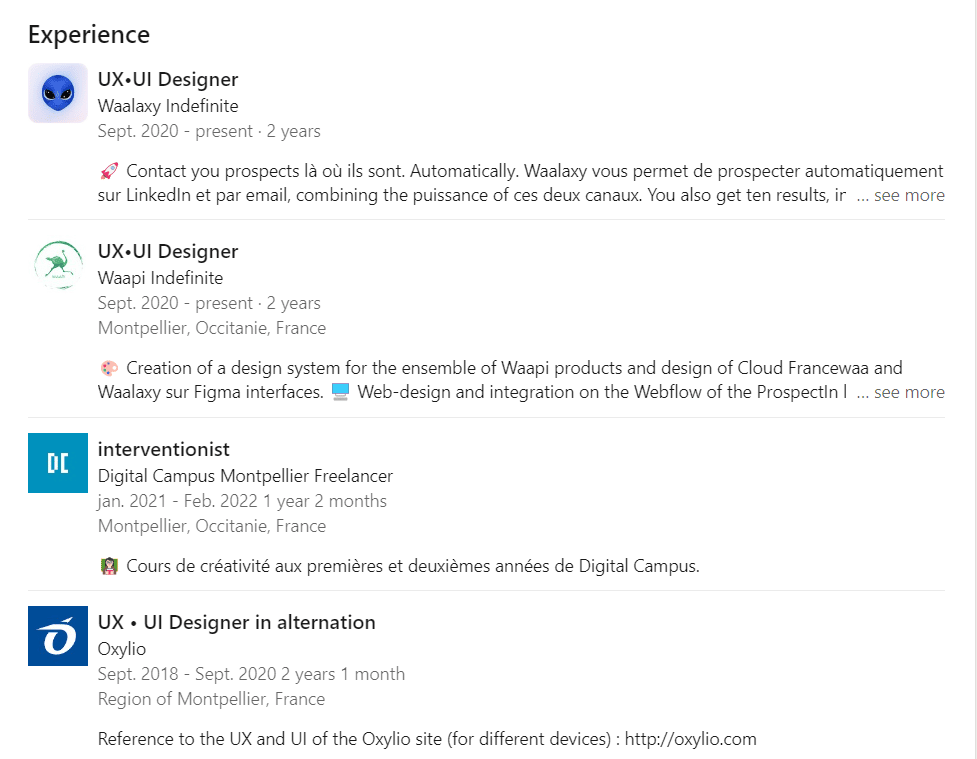 4. Accept LinkedIn's help, lets them reach out to you and grab your hand to guide you to success. Answer the Quiz! Show them you're open to opportunities. You might not succeed from the first job interview, so be ready to jump back on the horse 🐴 and try again. Be prepared.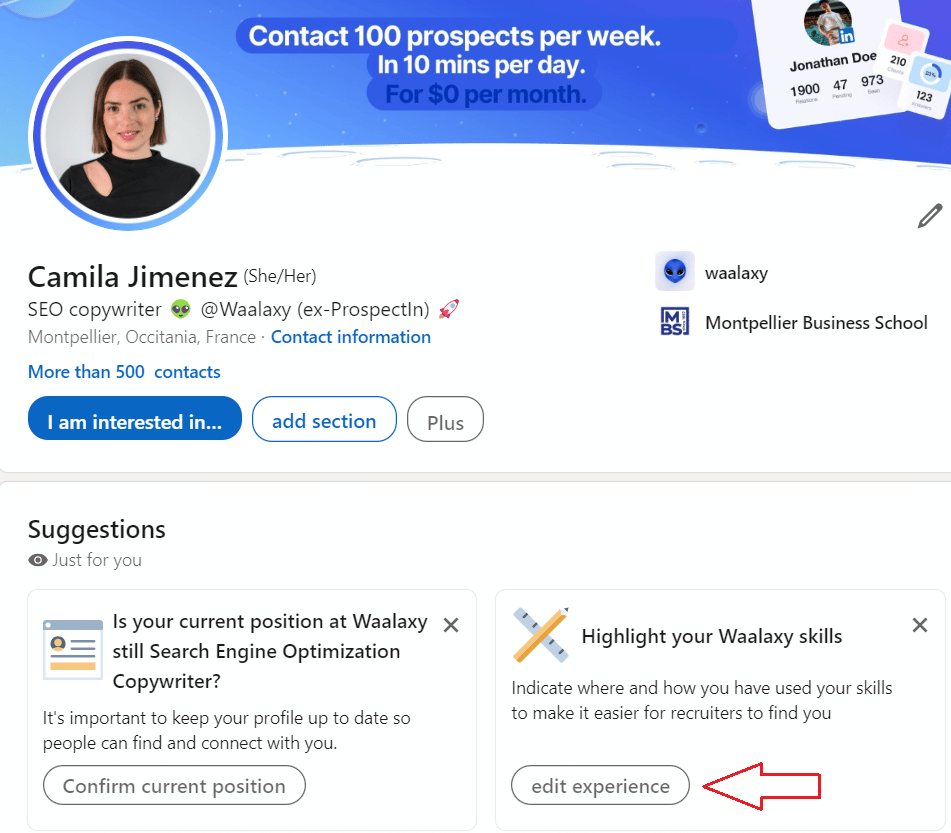 Make a LinkedIn post saying you're looking for a job
Nothing better than creating a publication dedicated to your job search to let your professional network know that you are available for a new job! 🧐
Some tips to make your posts more relevant: 👇
Use images: nothing better to capture the attention of recruiters,
Use hashtags related to your domain. People who follow these hashtags will be able to see your posts,
By indicating whether you are available immediately, full-time, part-time.
By tagging people, as long as they are relevant to the post.
Of course, engagement is key on social media. Please reply to the message if you think you can add value. 🤩 Also be sure to respond to any comments your post will generate. Posting a job search on LinkedIn has never been easier! 🙏
How to send a LinkedIn message to a recruiter?
The idea is to adapt to the company culture you're going to be working at, without changing your personality.
The first questions you need to ask yourself are:
To which company, do I send my job application? You need to understand the employer branding, their values, and check if you're aligned with them. It's easy to write down that you love international development, but if you're a huge fan of the local market, you won't be able to lie to yourself, and to others for so long. Make sure you're applying for the right company, the one that works best for you.
To which recruiter I am sending this resume and cover letter? LinkedIn is a gold mine of information about PEOPLE. Is it a social media where people interact, talk about their ideas and opinions. Here again, get to know who you're talking to before sending your message. You surely have common interest. The idea is not to say "Hey, we both love dogs, let's be friends" but more to find what values you share and sparkle them in your message. ✨ Be subtle.
Why is that job the best job for you? Why do you want it so bad? The recruitment trending is showing that motivated people are more likely to be hired than more qualified but less motivated ones. Be true in your message, be true to yourself. Lies don't last. If you want the job, just to find a job, then keep looking what animates you in life, what lights your heart in fire 🔥 and bring you joy! Life is too short to be bored at work!
After you've asked yourself those 3 questions : Why did I choose this company, who I am talking to and why do I want this particular job title?
Then, we can keep going. 🤗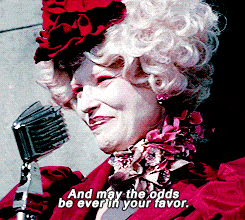 How to reach out to a recruiter on LinkedIn?
Maybe you already have a specific recruiter in mind, or a job description that caught your attention, or maybe you're looking at the new job openings in the LinkedIn Job searching section.
In both cases, adaptation is key. Send a connection request first, with no note. If the recruiter accepted, have a look around her/his profile. If It didn't work, try again with a note. 
What do you say in a message to a recruiter on LinkedIn?
Again, it's about asking yourself the right questions :
Is it a start-up and the recruiter look pretty active on the social media?
Is it a very busy, old school recruiter hiring for a client?
Of course, there is usually more shade in that. But that's basically the 2 opposites you can find in the LinkedIn online recruiting area!
I am going to give you 2 examples, according to them. Of course, you will have to make it relevant to the free job you're applying at.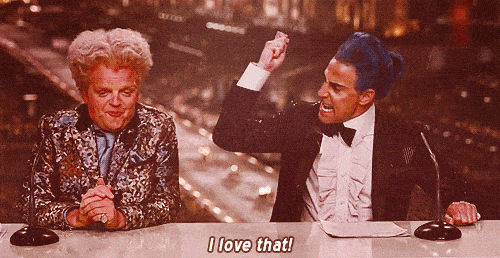 Examples and Templates of LinkedIn Messages
First example, an easy-going recruiter: If you're one of our kind, and you love to wear socks and pajamas while going to work, and you want to get hired also for your personality, you'll be more at your ease with that kind of recruiter. If you like it professionally irreproachable, then it's OK as well, but you won't put it up front, if you're not on the same page as your future co-workers.
Here is an example that works for an "open to talk" recruiter: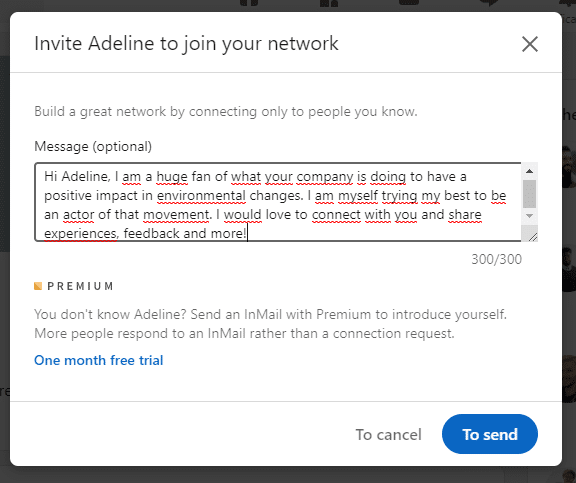 The second example, for an old-school recruiter (we love them too, don't worry):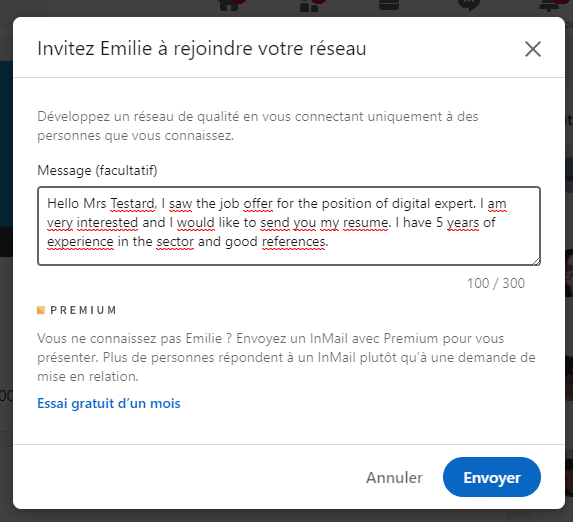 The biggest difference is what you will put on the table. In new ways of recruiting, people are interested in your passion for the product, your love for the brand or the values. That's how they will connect with you at first.
Recruitment agencies have an entire recruiting process and are always quite busy to deliver the right candidates to their customers. You need to be a bit more direct and not spend too much time talking about your love for their client's company. 😂
How to message a job recruiter before applying on LinkedIn?
I think it's even better to do it that way. You're showing your interest for the company. You can engage with his/her post, commenting what the recruiter is commenting and engaging conversations with her/him in a different way.
Think about it: recruiters are receiving tons of messages through LinkedIn messaging every day. Candidates are always sending them similar texts. "I am interested in blablabla, I have that kind of working experience, blablabla". It's tiring for them and they don't give you the attention you are hoping for. But by adding them to your connections, commenting their posts, starting to get to know them, the company, the values, news, it's always more interesting to wait a bit before you contact them.
Now, you've prepared the ground, you can start your mission and tell them you're interested in the future of the company. Don't say much, just enough for them to remember you when they will find out you've applied.
Tips : put the exact same picture on your resume than your LinkedIn profile one's, It will give them a little help to remmeber your face. 😉
Send a LinkedIn message to a recruiter after applying
If you sent a message before applying, wait a few days before sending another one, and tell your favorite recruiter that you've seen on the job site, or a LinkedIn post, the job offer, and "what a funny coincidence," you felt as if it was destiny, and just apply, thanks to astral predictions, he/she got on your path right on time. 🌝
No, just joking for the last bit, send her/him a text, keep it simple, fair play. Saying that the opportunity is great, for whoever is going to take it.
For sure, if the recruiter has never replied to you in the whole process, skip that step. 😂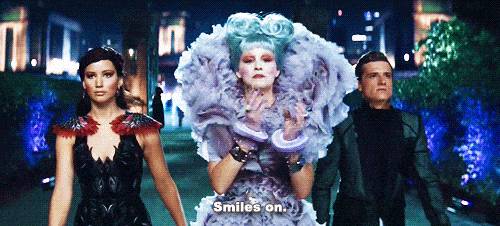 How to respond to a LinkedIn message from a recruiter?
Perfect timing to talk about your response when the recruiter want to have a chat with you. (Yes, it happens. 😂)
If the recruiter is responding to you:
Keep the conversation normal and natural. Don't be awkward by sending them a 500-character message about your life and your values.😂
Ask them questions as well, but not intrusive ones.
Keep the conversation running, answer their questions clearly but in the simple way: not so much information, just the most essentials.
Always adapt to the situation: here are some tips than I give to you because I know you can get your dream job, but if you feel like your recruiter is not talkative or open, don't ask questions. If you have a good feeling, feel free to be yourself. In any case, you should be authentic and true to who you are and the way you like to work.
How do you start a conversation with a recruiter on LinkedIn?
Be super curious: that's what we all love, curiosity, cleverness. It's not just recruiting, it's social recruiting. The way you're interested about things will make the difference.
Keep the conversation open, ask more about the job, and as soon as you know that you're interested, show it to the talent acquisition expert!
If you have a good feeling, ask for an online meeting, a phone call… I know it can be more stressful, but it works hundred times better than sending a resume: don't be shy to ask, the job interview is the holy grail, it's what you want, show it!
If you're not interested in the job offer:
I will just finish this article by saying that if you've realized that the job is not for you or something didn't feel right, you need to say it. How? Send a message, with tact, respect and honesty. End up your message with a positive note, always. You never know where the future will lead you, take care of the exit, as much as you were taking take of the entrance. The door always needs to be half open, just in case. 😉
Conclusion: How to message a recruiter on LinkedIn?
In this article you found out:
How many recruiters use LinkedIn and how?
How do recruiters use and search on LinkedIn?
Tips: let recruiters find you on LinkedIn!
How to send LinkedIn message to a recruiter? Before applying, after applying and to respond.
It's time for you to beat the game and get the career opportunities that you deserve!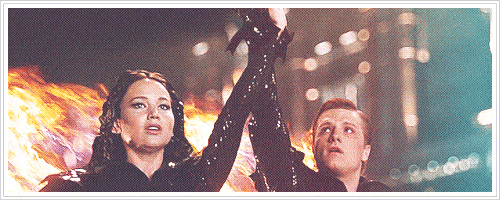 FAQ: How to message a recruiter on LinkedIn?
How to search for an apprenticeship on LinkedIn?
Want to know how to use LinkedIn to find work-study jobs or internships? Do not panic ! 😮 Today, you no longer need a vice dad or an HR mom to get a boost…
1. Customize and optimize your profile:
Your Linkedin profile is your most detailed CV. To do this, you just need to write a good CV and add it to your Linkedin profile by personalizing it. 🌈
2. Find internship or work-study offers on Linkedin:
Having a good network gives you more visibility and increased chances. But for this, you need to give preference to important people in your field of activity. 🦾
3. Apply for an internship or work-study on LinkedIn:
Applying on LinkedIn couldn't be simpler, just three clicks: On the job title to see the details. On the Apply button: your details are pre-filled based on your LinkedIn profile. Click the "Submit Application" button to complete the process. 👏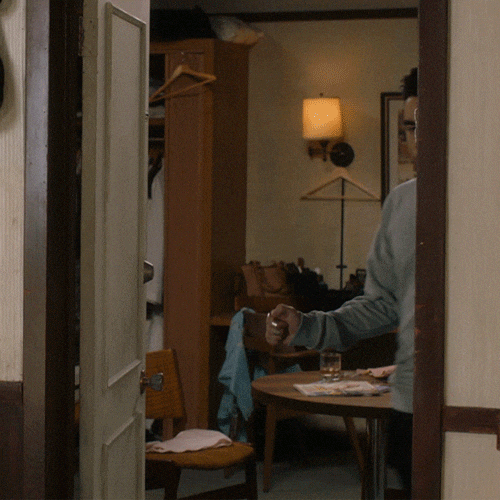 And if you still haven't received an answer after a few days, there's nothing like chasing your contact by email to help you in your job search! 📨
How to write a good email/mail for an internship request on LinkedIn?
Jobs on LinkedIn can be quickly categorized and you can choose the type of job you're interested in: permanent, fixed-term, or internship. 💼
You can also choose between: full-time, part-time or short-term assignment. ⌛ You can also qualify your professional experience, for example, if it is to find your first job or if you are already a professional, you can check the corresponding box in the tab.
Only positions that require these qualifications will appear. You can also filter by post date. Early applications are more valued. ⚡
For a spontaneous application, introduce yourself in the subject of the email in a playful way and arouse the interest of the recruitment officers. 😉
That's it, you now know How to Message a Recruiter on LinkedIn! ✈️
Discover Waalaxy 🪐