There are plenty of LinkedIn features. If you are a bit lost, don't panic. Today, we will focus on LinkedIn message and connect features to explain every difference between them. 😉
LinkedIn message feature
This feature is only available if you are connected with the person. It means he has to be in your network.
You can then send him a message and this time, you are not limited in the number of letters! To do this, directly go to your prospect's profile and click on "Message".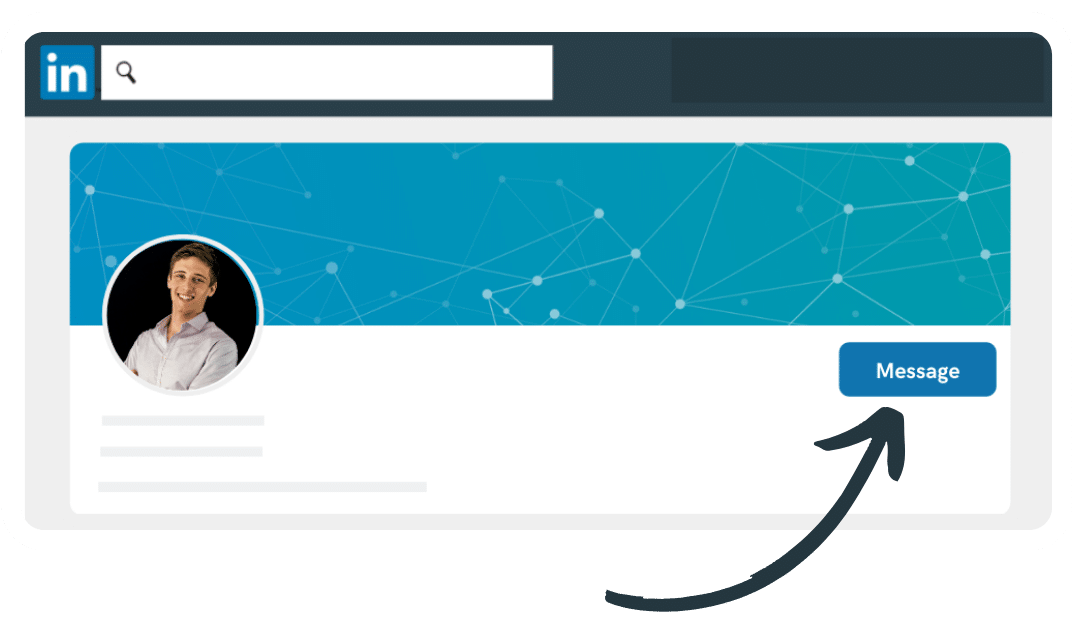 You can also send a LinkedIn message from your LinkedIn mailbox. You'll find on the top left an icon which allows you to write a new message. Just above the messages' search bar.
Else, you can use the shortcut of your mailbox, which allows you to answer and to create a new message.
The advantage of a message is that you can send free text messages and letters, as much as in features.
Image, attached file, GIF, emoji shortcut, you'll find all that you need! 😊

Everything to customize your messages as you want. Nothing is more striking than images, thanks to GIFs. Besides, this is what Margot, our Customer Happiness Manager, offers you every day. If you are looking for original messages to send, an article will soon be published to give you some inspiration. 😎
With Waalaxy CRM, we recommend you to use the campaign feature to automate your LinkedIn messages and save a lot of time and energy.
LinkedIn connect feature
For sending a connect request on LinkedIn is the same as sending an invitation. You have to click on the "connect" button to send a request.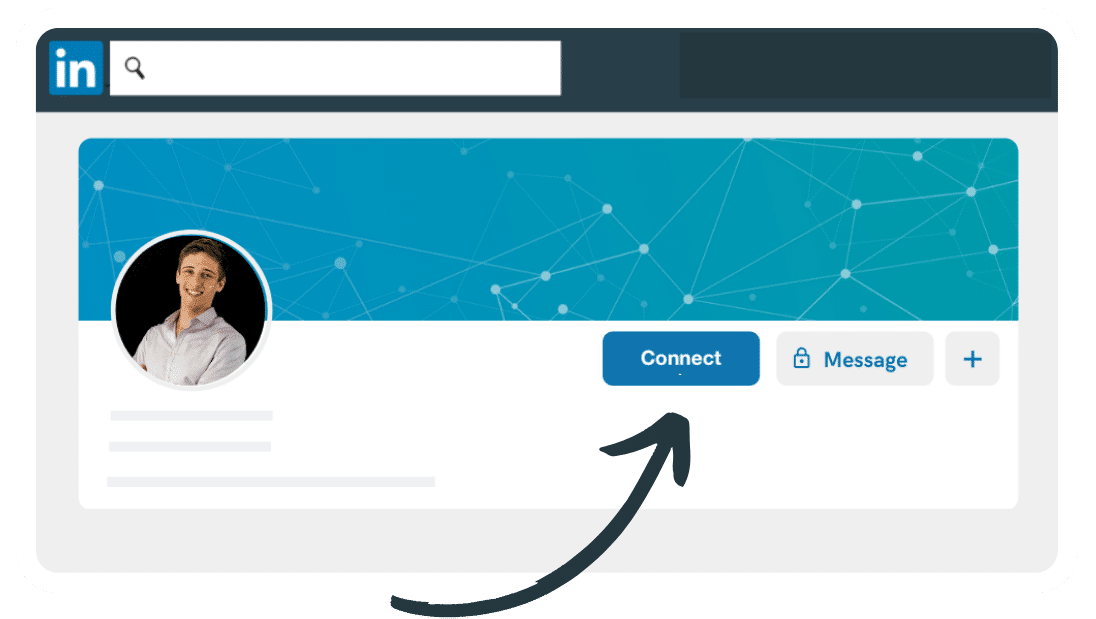 When you send a LinkedIn request to connect with a user, you ask the person to join your network by sending him an invitation. If he accepts, he will become a first-level connection.
It should be noted that a first-level connection means that you accepted an invitation or, in contrast, he accepted yours.
To send connect requests, you can pass through the search page. But it is way better to send automated LinkedIn invites, thanks to Waalaxy.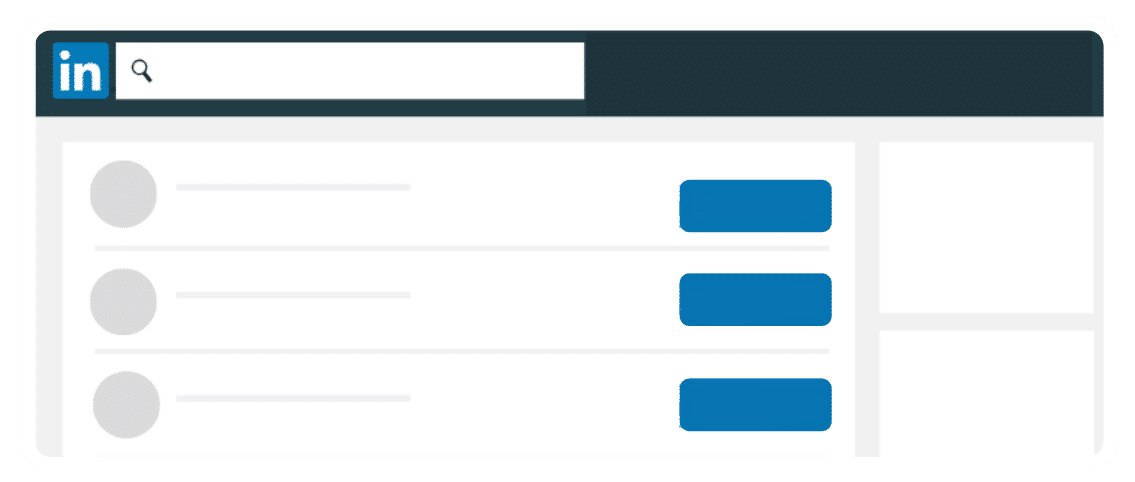 When you send a LinkedIn invite request, you can add a short note (until 300 letters). The aim of this note is to tell more about you and thus increase your chances to be accepted by your B2b prospect. You can then add a message, a tagline, or even a quote. Welcome to the uniqueness and, above all, customization. This is the best way to have a message with a positive answer. We published an article on what you should write in a LinkedIn note.
A note is really different from a message because the note will appear in "Network" then "invite".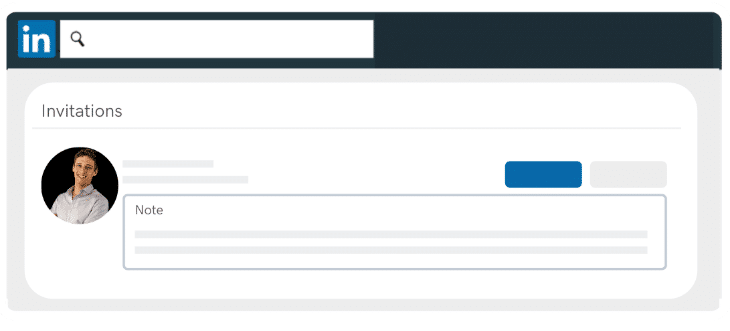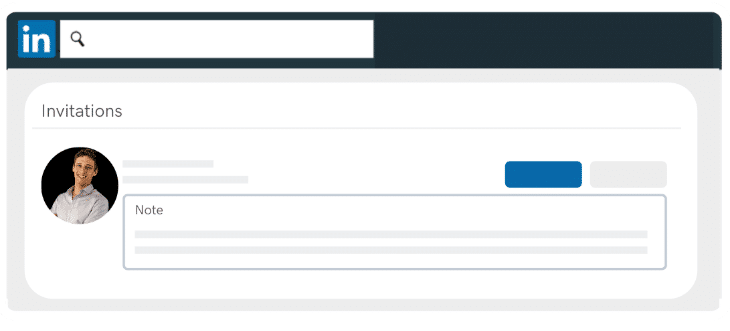 A message will appear directly in the mailbox of your potential customers.
Once the person accepts your invite, you are able to send him a message. Like you understood, you can't send messages to someone who is not connected with you. (Unless you have a premium LinkedIn account, where you can then use the LinkedIn InMail feature)
It works the same with Waalaxy. You won't be able to send a message if you are not connected with the person first.
Conclusion: What is the difference between connection and LinkedIn message?
Well, these are totally different features. But surely complementary, you can't send a LinkedIn message without being connected with the person before. You'll be able to send a note with an invitation request, but it will be limited to 300 letters.
This is not comparable to a message. Even less if you want to share a link to your website or an attached file for a presentation brochure.
Frequently Asked Questions: LinkedIn Message
How to write a good LinkedIn message?
If you want to know how to write a good LinkedIn message, here are the best tips and mistakes to avoid in order to get a better response rate: 👇
Be direct: LinkedIn says that simple, a direct message gets more responses.
Include a simple request: you will scare off the recipient if you send a message asking for something complex without having generated a previous relationship.
Spark the recipient's interest: use the LinkedIn message to start a conversation with them.
Be natural: try to sound like you are talking to a co-worker.
Explain why you are sending a message: mention what caught your attention about their profile or job skills.
Focus on the recipient: instead of mentioning how the recipient can help you, emphasize how you can help them.
Don't generate additional work: sending a link to a job description or your product page can be flippant and prevent you from receiving a response.
On the other hand, there are some mistakes you should not make if you want to write effective LinkedIn messages. Next, we'll tell you a little more about them, so you can avoid making them: 🧐
Forget about generic messages: these types of messages don't work, but people don't stop sending them. If you want to be successful, you need to personalize each of the messages you send.
Do not insist with the same message: many people, when they send your message and do not get a response, tend to send it again and again. This is something you should not do. If the message did not work the first time, it is very unlikely that when you send a message, you will get a different result the second time. In this case, what you should do is compose completely new messages before sending them again.
LinkedIn is not a dating platform: some people think that LinkedIn is a social network like Facebook or Instagram. This is a serious mistake, LinkedIn is a social network for professionals. So touching on other topics may not be the best choice.
Okay, I hope these tips clear up your doubts about it! ✨
How to answer a message on LinkedIn?
To reply to a message on LinkedIn, you can do it through all messages in a dedicated inbox for this: ✍️
Click on the Messages icon at the top of your LinkedIn home page.
Select the message from the list on the left.
You may see a green availability indicator in the bottom right corner of the sender's profile picture that will let you know if they will receive an immediate notification of your message.
Write a draft of your message at the bottom of the page. You can customize it by inserting an image, emoji, or attachments using the icons at the bottom of the text box.
Click Send to send the message.
And you're done!
Also, when you send and receive messages from other members, LinkedIn sends a message or notifications to your primary email account (optional, depends on your settings) and notifies you via the LinkedIn messages page. You can reply to these messages in your LinkedIn account.
So, now that you know everything about the LinkedIn message… Experts-to-be, let's prospect! 😉