The sales brochure or advertising leaflet presents all your achievements and services in a comprehensive, visual document, it reflects your company's image. 🤗 This article will help you better understand the purpose of brochures and show you examples of how to make a brochure that's truly marketable!
What is a brochure?
Brochure Definition
Sales brochures are also known as promotional brochures. 📣 It's a communication medium that presents both the company and the services and products it offers. It also promotes the company's values.
Your company's presentation must be clear and carefully designed. 💎 Most often, it's printed and distributed to potential customers. Indeed, when making a sales pitch, they show brochures to back up their words and describe their products/services. That's why it's so important to have a harmonious layout with careful details.
The brochure can fulfill two functions. 💥 One is a tool for communicating information about the company and its activities, and the other is a sales tool for promoting offers.
In both cases, attention must be paid to the content and form of the brochure, so that it fulfills its function of seducing and persuading the reader. 😏
All companies, whatever their field of activity, need a good communications medium to promote their brand and activities. 🗣️ Advertising brochures are one of the best ways to keep customers, prospects, suppliers, and partners informed.
Consequently, sales brochures must be designed with your goals in mind! 🏹
How to make a Brochure?
How to make a brochure using Canva?
Canva is an online platform offering ready-to-use brochure templates for your communication materials. 💯 With a free account, Canva lets you create sales brochures.
The tool is easy to use in drag-and-drop mode and offers numerous free templates. 🤑 Once your brochure is ready, upload your document or use Canva's print service, to share your creations with your potential "leads". ⭐
(You can add translated subtitles in the YouTube video settings.) 😉
How to make a brochure on Google Docs?
Google Docs offers similar features and tools to popular word processing platforms without having to download the platform to your desktop. 💻 You can find it in your Google Drive for easy use. 👋
Google Docs can be used effectively to create brochures. ✅ We'll show you how in 3 steps below:
Step 1: Open Google Docs
First, it's important to open the template you want to edit from the "Template Gallery". 🪶 After opening the file, select the entire text file or a specific part of the file to edit, depending on your preferences. The easiest way to erase the formatting of a particular Word file, is to use the "Erase" formatting option in the "Style" group.

Step 2: Visit the Template Gallery
In the window that opens, move your cursor to the top right and click on "Template Gallery". 🖲️ If you can't find this option in the window, you'll need to press the three lines on the screen to find the "Work" section. Here, you can choose a template to suit your needs.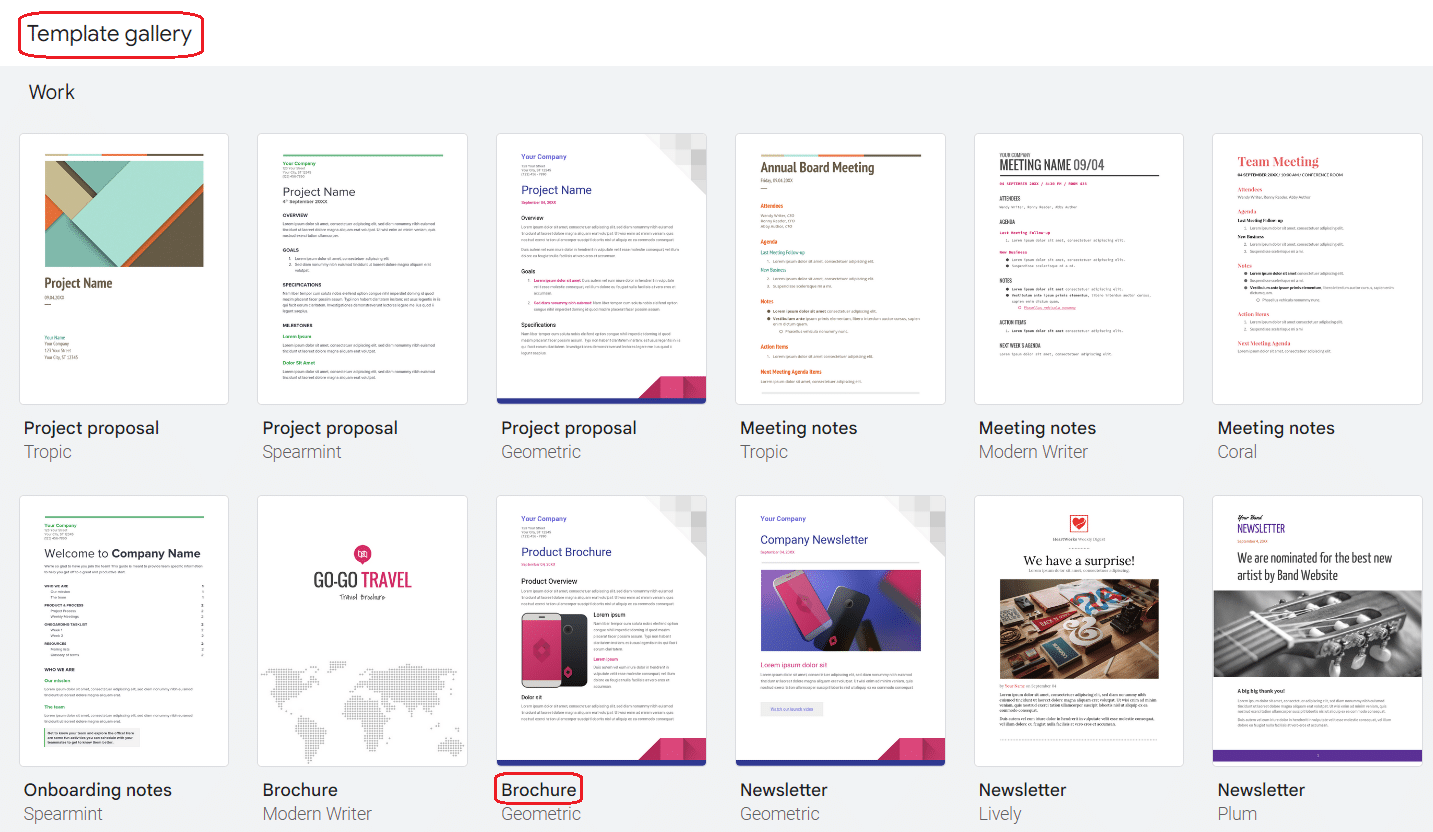 Step 3: Customize the Brochure
If you'd like to choose a specific brochure template to describe your product, press the "File" tab and access the "Page setup" option. 🛠️ Change the brochure orientation to "Landscape". ⛰️ You can also adjust the entire brochure, including the management of columns, text and images.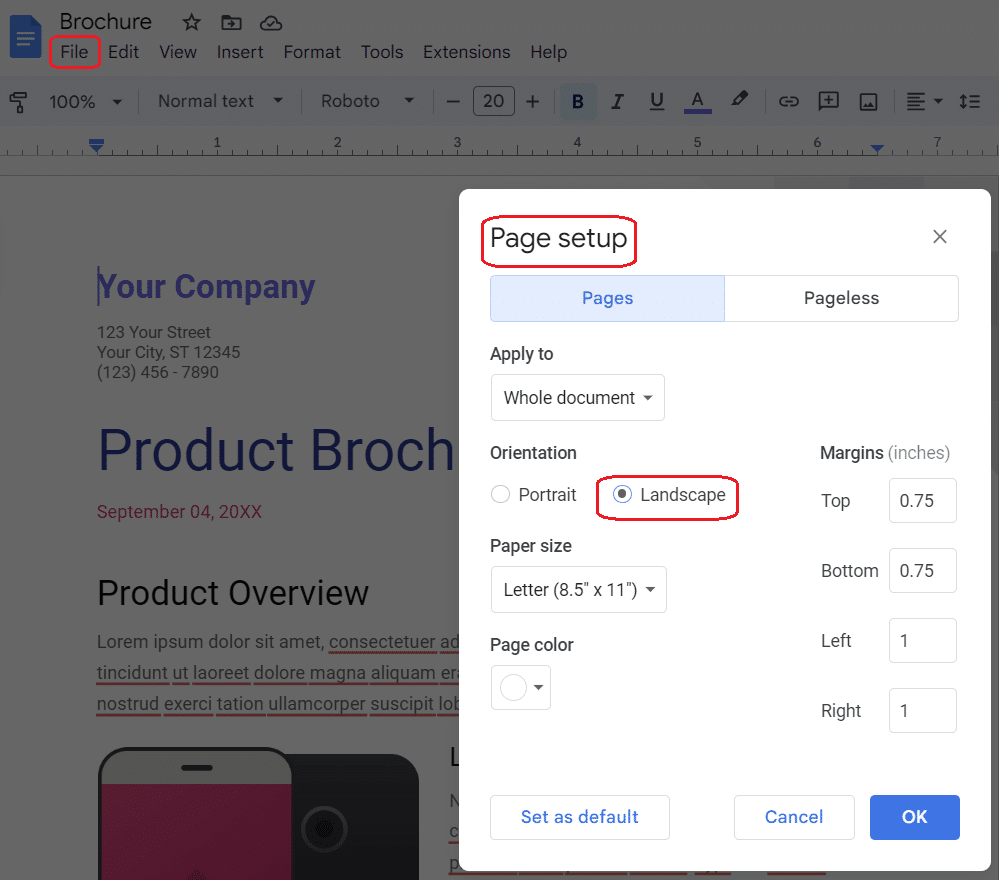 And that's it! 👏 Now you can download it, print it or share it as is with your potential customers.
Which medium to choose for your sales brochure?
Presentation brochures can be printed, sent by email, or uploaded to your website. 🤓
In addition, it's advisable to have brochures ready when making appointments with prospective customers. 🤝 Of course, pay attention to the quality of the paper and printing!
It's important to invest in quality printing within your budget. 💰 For example, you can print your brochures using the same material as your business cards. But you're free to do as you please. 😉
Step by Step: Create Brochure Templates
1. Choose your Target
You should always keep your objectives ("buyer personas") in mind before creating a communication medium. 🎯 If you know your readers well, you can personalize your message (tone, keywords, values, etc.) and the format used in your communication tools.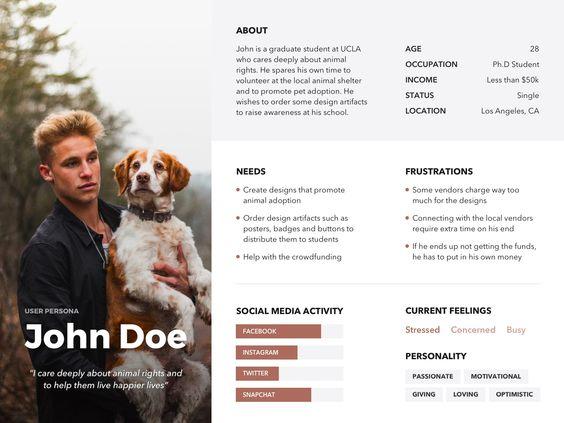 The style of the advertising brochure should also be defined according to the company's sector of activity and target audience. 🏹 Law firms opt for a more serious, organized style, while start-ups opt for a friendly style and a relaxed tone. 😜
The nature of the audience must also be taken into account. 🌿 The presentation of content is not the same if you're targeting athletes, young parents, or craftsmen with technical knowledge in their field of activity.
2. Know your Goals
Presentation brochures must meet the following goals: 👇
Enhance your company's image.
Present all services and products.
Meet specific needs.
Support your

sales arguments

.
Trigger buying behavior.
Sales brochures have 2 distinct objectives. 💥 On the one hand, you can use this communication medium to introduce yourself to your target group. On the other hand, you can also use flyers to encourage customers to take action. 👍
3. Optimize Communication
Rely on the AIDA method to support the development of your advertising brochure. 👌 It summarizes the stages a consumer goes through. As a result, it's widely used to help business leaders design communication materials.
AIDA is an abbreviation for:
A =

Attention

: 🛎️ Attract attention with attractive images.
I =

Interest

: 🧐 Generate interest with specific content tailored to your audience.
D =

Desire

: 😍 Create desire by emphasizing service benefits and company values.
A =

Action

: The idea is to capture the reader's attention, generate interest in the service/product, generate a desire and need for it, and trigger the buying process.
You can use these principles when designing your presentation brochure. 💡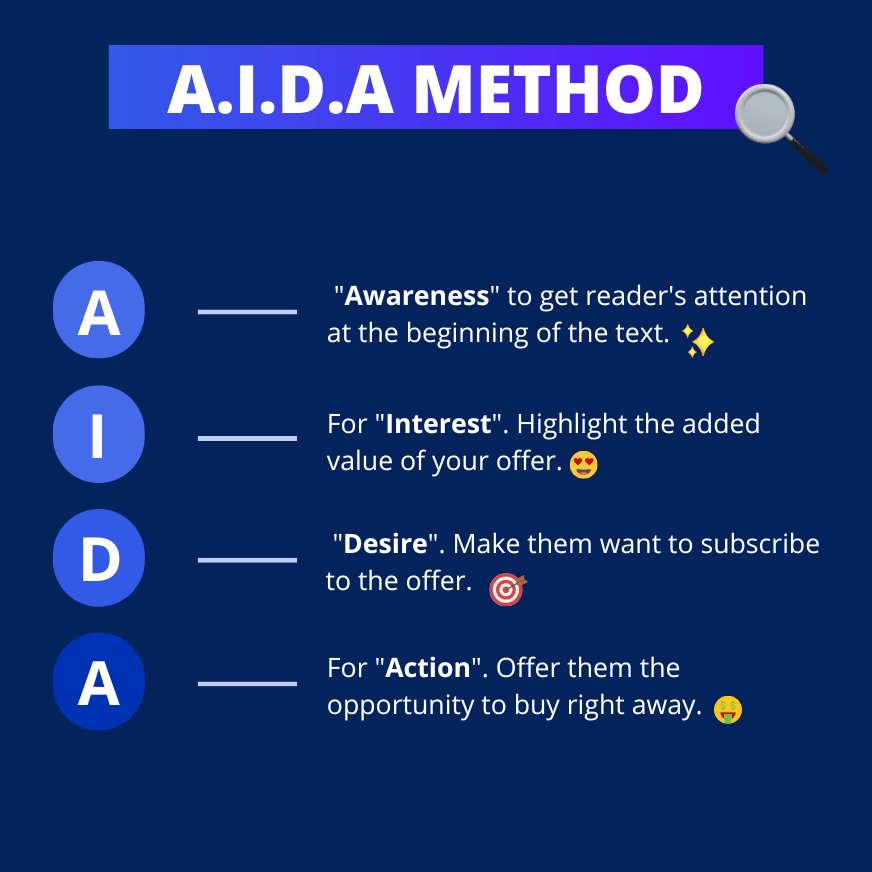 4. Determine the brochure content
Once you've defined your objectives, think about the content of your brochure. 👉 To do this, sort out all the elements you want to present.
Sales brochures generally contain: ⏬
Company presentation and logo,
Quality commitment,
Mission/product/service with "success stories",
Partners or customer reviews,
Contact details (telephone, e-mail, website, etc.)
Presentation brochures should be synthetic. ✅ It's important to get back to basics and be concise. You can put all your ideas on paper without limiting your thoughts. 🧠 Then group them into categories. Finally, ask yourself if they meet your specific needs. If not, they're not really useful.
To arouse desire, you need to send a clear message. 💧 The text must contain short sentences so that the reader can easily understand it.
Always remember that your promotional brochure must be comprehensive and show how your company can help your leads! ⚡
5. Select the appropriate Format
Graphics software and printing companies offer several formats for sales brochures. 🖼️ The most common formats are A3 (29.7 x 42 cm), A4 (21 x 29.7 cm), or A5 (15 x 21 cm) folded in two or three sections.
A "traditional" brochure is printed as a 4-page leaflet (A3 folded in half) with matte or glossy finish. ✨ You can choose this model or create a multipage booklet rather than a leaflet. 📜
The format of your promotional brochure depends on the objectives you set yourself. 🎯 First of all, it depends on how much information you want to share.
However, you also need to consider how you want your communication medium to look. ⚡ In other words, it's a way of representing a variety of written information in the form of images and graphics.
You can create sketches using media creation software. 🤖 Try out different types of formats before choosing a final format. This is a truly creative process, gradually improving the final version of the document. 👌 Good presentation of text and images is paramount to creating an easy-to-read brochure.
Brochures can be presented in the following ways: ⏬
2-panel, 3-panel, 4-panel, and 5-panel.
A5, A4, or A3 format.
Single- or double-sided sheet form.
In booklet form.
6. Write a catchy Title
Every company needs a sales brochure. 😉 But you need to stand out from your competitors!
In addition to careful graphic elements, you also need to work on your content. 🤩 The aim of a presentation brochure is to grab the reader's attention and arouse the desire to find out more about your product or service.
So you need to be original and develop your "copywriting" skills. ✍️ For example, the title must be very attractive (more so than the text itself), so that potential customers can read the headline and decide whether to read the brochure or put it away at the bottom of a drawer. 😬
7. Design the Layout
Once you've gathered all these elements, you can use the software of your choice to design your sales brochure. 😍
For example, you can use Adobe Illustrator, Canva, or Google Docs, 🔍 as we saw earlier.
Here are a few tips on how to use the different features of these tools to your advantage: 👇
Create a mock-up to see how the company's various text and image elements will be placed on different

pages of the brochure

. 📄
Make sure there's a good visual balance between the different sections on each page. ⚖️
Use up to 2 fonts and choose an easy-to-read design like Calibri, Arial, or Helvetica. 🤓
Design a brochure according to your company's

graphic charter

. 🎨 Be sure to limit the number of colors you use to ensure fluidity.
Designing the layout has 2 objectives: ⏬
Visually captivate the reader with graphics, colors, and a clear structure. 🌈
Make the message easier to understand. 😄 A successful layout must take advantage of the content.
As with all your business documents (business cards, flyers, etc.), create brochures according to your graphic guidelines. 🎨
The layout of a sales brochure needs to be airy, structured, and the overall graphic attractive. 🧲 It has to make you want to leaf through your brochure!
Commercial Brochure Examples (Waalaxy)
Here are a few sample sales brochures to inspire you. 🎁
As well as a sample sales brochure designed for our Waalaxy company! 👽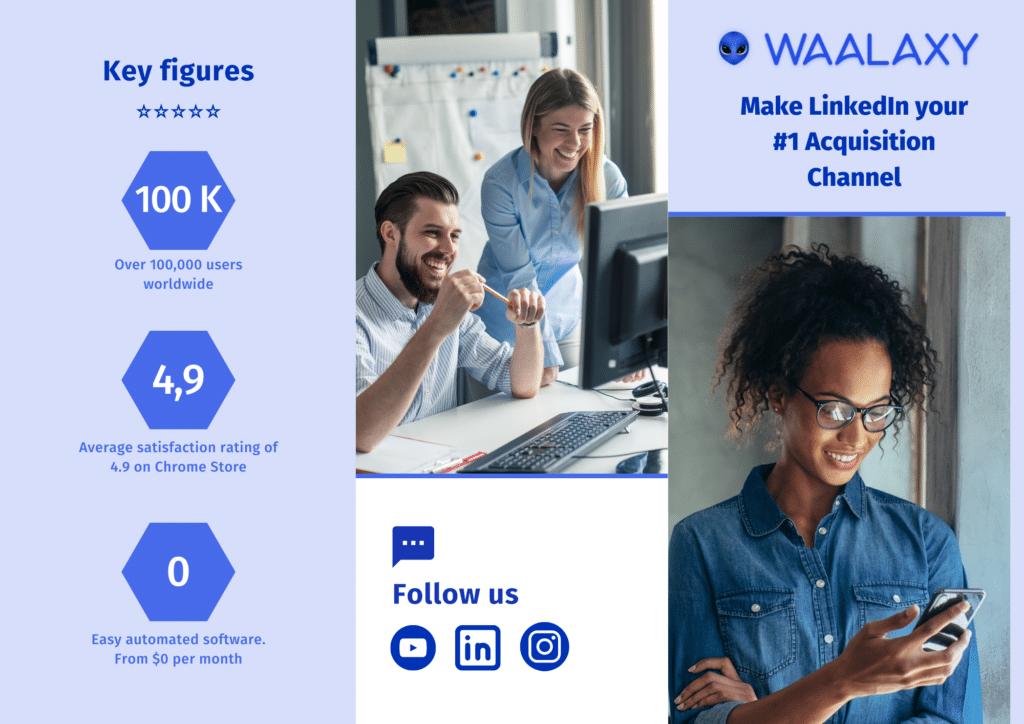 Corporate Brochure Example
To create an effective corporate brochure, it's important to keep a few key factors in mind. 🗝️ First, clearly define your objectives and main message. Choose attractive, high-quality images that represent your company.
Provide relevant information about the company. For example: Your history, products/services, and unique value proposition. 💍 Use simple, concise language and focus on customer benefits.
Be sure to include your contact details and easy contact options. 📞 Finally, create an attractive design that matches your company's brand image.
Example Presentation Brochure
In addition, presentation leaflets must include: ⏬
Catchy title: Arouse interest and convey the brochure's purpose.
Logo and company name: Increase brand awareness.
High-quality images: Present your product/service in an engaging way.
Product/service description: Highlight features, benefits, and usefulness.
Testimonials: Provide social proof and build trust.
Contact details: Make it easy for potential customers to get in touch with you.
Call to action: Invite readers to perform a specific action. Visit a website, make a phone call, etc.
Professional design: Ensure consistency with your corporate visual identity. 👀
Advertising Brochure Example
An advertising brochure is a printed or digital marketing tool, often in triptych format. 💥 Attract attention with concise headlines and attractive images.
The product/service described inside should highlight the benefits for the customer. 😉 Sales arguments based on facts, figures, and experience reports support these claims.
Special offers can be answered immediately. 👂 Branding aligns with corporate identity. A clear call to action guides the reader through the purchasing journey. 🏃 Contact details are included to make it easier for them to get in touch with you. ✔️ The overall design is professional and attractive.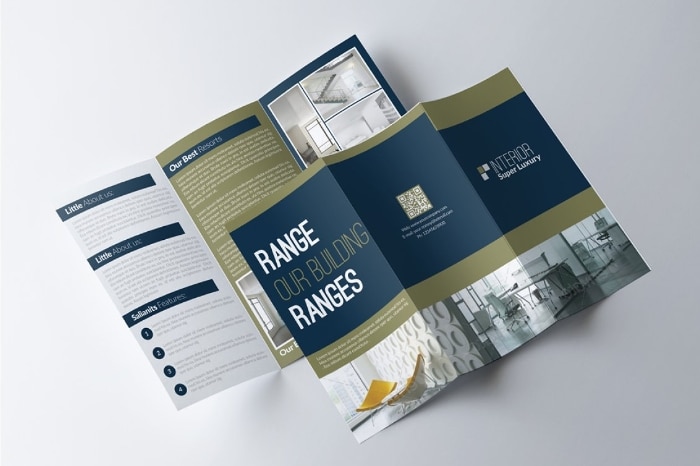 Example information leaflet
Information leaflets must include the following: ⏬
Title and introduction: make your subject immediately understandable and engaging. 😊
Information section: Specific, relevant details on a subject, organized by topic or chapter.
Graphics and images: Relevant visual elements used to illustrate or clarify information.
Testimonials or case studies: Evidence to reinforce

credibility

.
Branding: Presence of company logo, colors, and typography.
Contact information: Contact details for more information about your company.
Call to action: Suggested next steps for readers.

Clean design

: Clear, legible, and attractive layout. 🧨
Conclusion of How to Make a Brochure: Why Make a Brochure?
We hope you've understood that a sales brochure is an essential communication tool. 🗣️
To achieve maximum business reputation, you need to follow certain rules, such as: 👇
The content must be concise and serve a precise purpose.
It must be attractive and arouse desire.
It summarizes all values and services and provides examples.
The presentation must be impeccable: corporate colors (respecting the graphic charter), original layout, highlighting of certain elements, etc.
It should be printed on high-quality paper.
Offer a digital version too! 😎
Download a free brochure template in PDF
An advertising brochure is a means of communication that presents your company and its services. 🤲 It's usually printed in the form of a two- or three-panel booklet, designed to spread a specific message (product launch, store opening, etc.) It should be very easy to recognize and encourage an action (purchase, subscription, etc.)! 😏
Download a brochure template here : 👇
PDF brochure 🔥
FAQ: How to Make a Brochure
How to create a brochure?
The creation of an effective promotional brochure should focus on synthetic content, an attractive layout, and examples of services and products. 🛍️ Everything should be printed on high-quality paper. 🪙 You can also send presentation brochures digitally by email or post them on your website.
Here are the steps for making a brochure: 👇
Define your objectives: what message do you want to get across, and who is it aimed at?
Identify your target audience and adapt your content and design accordingly.
What you intend to do: Organize the information into sections.
Write your text: Be clear, concise and convincing.
Don't forget the call to action! 🚦
Choose a design: It should be professional, engaging, and consistent with your brand.
Add images: High-quality, relevant, and attractive.
Print or digital edition: Choose the format that best suits your

target audience

.
When to use a sales brochure?
This communication medium is also known as a "corporate brochure" and is used in both B2b prospecting and B2C prospecting. 👏 It contains factual data about the company, and is used to present your history, services, offers, values, and strategic vision.
In fact, advertising brochures help raise the company's profile in the marketplace with customers, employees, and even competitors. 🚀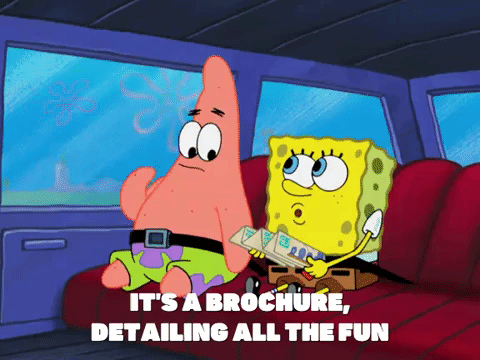 That's all there is to it! Now you know all about how to make a brochure. 😘