Hashtags are part of social networks, whether it's Twitter, Instagram or LinkedIn. They allow you to show your content to a wider audience while respecting some rules. In this article, we explain how to use them and how many hashtags in LinkedIn post.
How do hashtags work on LinkedIn?
As in other social networks, the purpose of hashtags is to make your content visible to a larger number of users.
On LinkedIn, it is indeed possible to :
Subscribe to hashtags, which allows you to discover more content related to a theme.
Search by hashtags and thus see the latest published content containing the # you are looking for.
Associate # to your profile, as skills or affinities with certain professional topics.
Adding hashtags in a LinkedIn post can be quite relevant, as long as you choose them well according to your theme and your target audience. However, you have to keep in mind that hashtags do not replace your content or your strategy. They should be used as a way to make your content more visible, but you should not rely on this trick.
Inventing a hashtag can be useful if you are in a branding strategy and if you are sure that your community will then use it.
If your goal is to sell on LinkedIn, then this article will appeal to you.
How to create hashtags in LinkedIn post?
To create your own hashtags, simply use it in a LinkedIn post.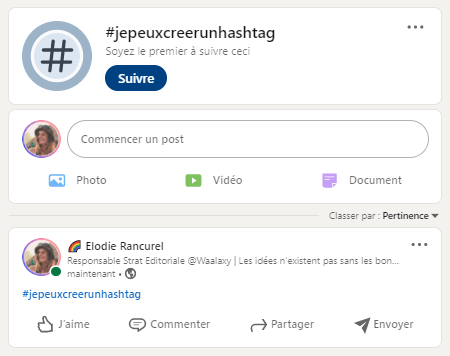 For example, you want to create "marketingonline", you write your post, and you end with #marketingonline.
There are two options:
The hashtag already exists, and you don't need to create it, there will already be followers on it.
It is the first time it is used, and you just have to subscribe.
How do you subscribe to hashtags in LinkedIn post?
It's very simple, you can search for it in the search bar or click on the one present in a LinkedIn publication, it will take you to the LinkedIn page in question and propose you to "follow" it.
To start, I give you a little advice, it's simply to play it safe and think of already existing hashtags.

How to use hashtags in LinkedIn post?
Of course, we do not use hashtags in the same way depending on the social network we use. For example, a hashtag about a particular place has no interest if you are talking about a totally different topic.
How to optimize your use of LinkedIn? Guide. 🔥
There are no restrictions on the number of hashtags you can insert into your post, but too many hashtags can make the post difficult to read. Imagine a #text completely #saturated with #hashtags, it makes it #difficult to read, and you don't want to #continue.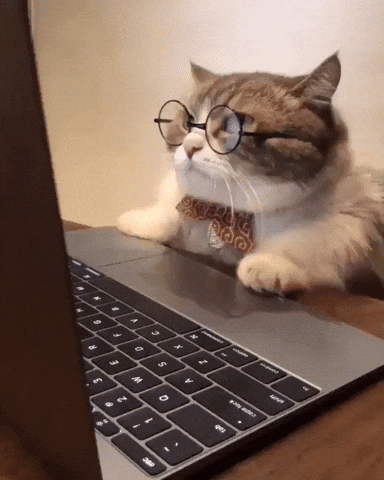 As long as you put emojis at the end of each sentence, your content can scare away when the desired information is completely relevant. 🤪 That's why we advise you to put no more than 3 hashtags in your LinkedIn post. You can very well put them in your text or at the end of your post, again there is no rule or obligation!
Make yourself visible, yes, but not in any way! Take the time to analyze LinkedIn and the most used hashtags. When you type #marketingdigital in the LinkedIn search bar, for example, you will get the number of users who have subscribed to this term.
So take the time to analyze the number of people who follow the hashtags, observe the trends in other posts, it can open the doors to a larger audience than you would have imagined!
List of popular hashtags on LinkedIn
"Intothemind" offers us a sublime graph, with the list of the most popular hashtags in 2022. What's interesting with this study is that the most followed are not necessarily the most used in LinkedIn publications.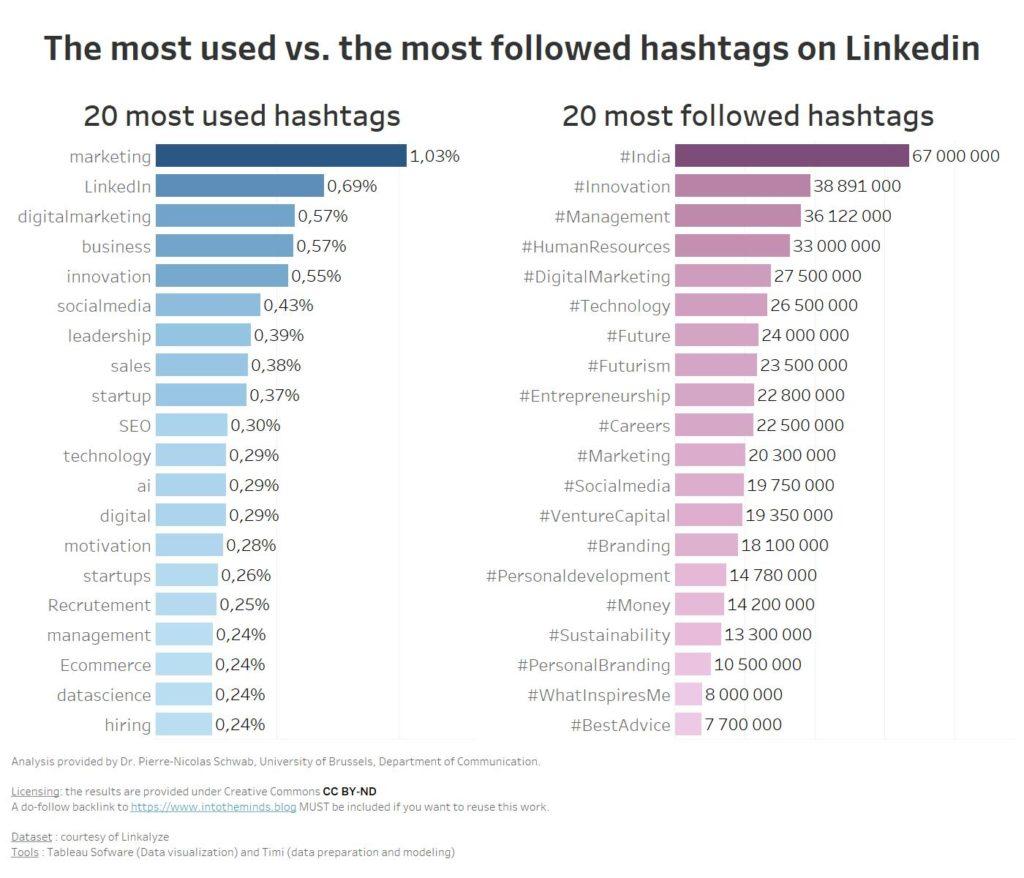 💡 So the best thing to do is to use the hashtag in question, the one that is the most followed and not the most used for your future communication strategy.
Follow the list of the best hashtags to learn more. 🔥
How to choose your hashtags on LinkedIn?
They should:
Be relevant and related to the LinkedIn post in question.
Correspond to your LinkedIn profile and the expertise you defend
The keywords must be followed by a maximum of people.
They must meet clear marketing objectives.
Be related to your sector of activity.
Potentially be a link to connect you with other members on LinkedIn.
🅰 The use of hashtags should be done with subtlety. Don't put one at the beginning of every word.
Convert a subscriber to a hashtag into a LinkedIn contact
Following a hashtag allows you to see content on a topic without having to be in the network of the person spreading it. Thanks to Waalaxy, you have the possibility to send a connection request automatically to a person who has liked your post thanks to the auto import feature. To do so, you just need to create a personalized campaign, just like when you automate drip marketing.
And yes, who said hashtags weren't a good way to grow your network! 😜
Conclusion: Which hashtags in LinkedIn post work best?
Using hashtags on LinkedIn seems like a little art to master, yet there's nothing rocket science about it. 🔮
How many hashtags should you put on LinkedIn?
The only advice I can give you is to put between one and three hashtags in LinkedIn post and choose them well depending on your target and your message. 🚀