As a reminder, a hashtag  allows you to develop the visibility of a post beyond your circle. On paper, it seems that for each post, we should insert as many hashtags as possible in order to maximize the reach of a post. However, in real life, this doesn't work quite as well and is definitely not recommended. Here are some concrete tips on how to create a hashtag on LinkedIn.
Before that, it is important to know the benefits of using hashtags on social media.
Here are the main ones:
Gain followers on your professional LinkedIn page.
Increase your follower count.
Get more visibility on your posts.
Increase the likelihood of your posts going viral.
Basically, hashtags help you reap the benefits that being active on social media platforms provide. But it's not just for being an influencer.
Where to put hashtags on LinkedIn and how to add them?
There are several places where you will be able to put a hashtag on LinkedIn. The most common is when you are going to post a message. You will then set a keyword or keywords related to what you have posted. The goal is for the hashtag you choose to reflect your specific topic.
How to create a hashtag on LinkedIn : use B2B hashtags sparingly
On LinkedIn, a platform with over 800 million users, gaining visibility can be done through hashtags. xxx
As mentioned in the introduction, you don't want to fill your post with miles of hashtags. There is no precise number; however, hashtags must be used wisely and the number of 4 at the most is the one very often given by specialists. Furthermore, it is recommended to put them generally at the end of the text or within it, provided that it makes sense.
As you may have understood, it is also powerful to avoid "hashtagging" all the words in your text to avoid looking like spam.
Prospecting thanks to the hashtag
Very concretely, the hashtag on the LinkedIn network, works in the same way as on Instagram or Twitter. It allows you to see publications grouped under the same theme. Putting hashtags in your LinkedIn posts will allow you to make a genius move ✨: gain visibility, and consequently give visibility to your product or service. In fact, using hashtags is part of a marketing strategy that you should use in 2021.
Using the LinkedIn hashtag effectively
In order to be on top of your topic, you can prepare in advance the hashtags you will use for your brand. What we recommend is:
Use a hashtag that represents your business.
Look for keywords that interest ❤️ your audience or prospect.
Using popular hashtags on LinkedIn from your industry.
Use hashtags from your industry (geolocation).
Feel free to look at the number of followers based on hashtags that describe your business.
Make sure your hashtag on LinkedIn is public
If you want your hashtags to work and reach members who are not in your network, then it is important to start by making sure that your profile is set to "Public" visibility. Indeed, if it is private, then your publication will not have any reach outside your contacts.
Find hashtag on LinkedIn to spy on your competitors
There are several ways to conduct a study on hashtags, the simplest is to observe your competitors or your partners and copy the hashtags they use for your own publications. Indeed, if you notice hashtags that are often used in their publications, it means that there is a potential for additional reach for your publications by using them.
How to create your own hashtag on LinkedIn
Creating a custom hashtag is a great way to not only build your brand, but also to monitor what's being said about you.
It's also a great way to categorize your posts for easy retrieval on LinkedIn.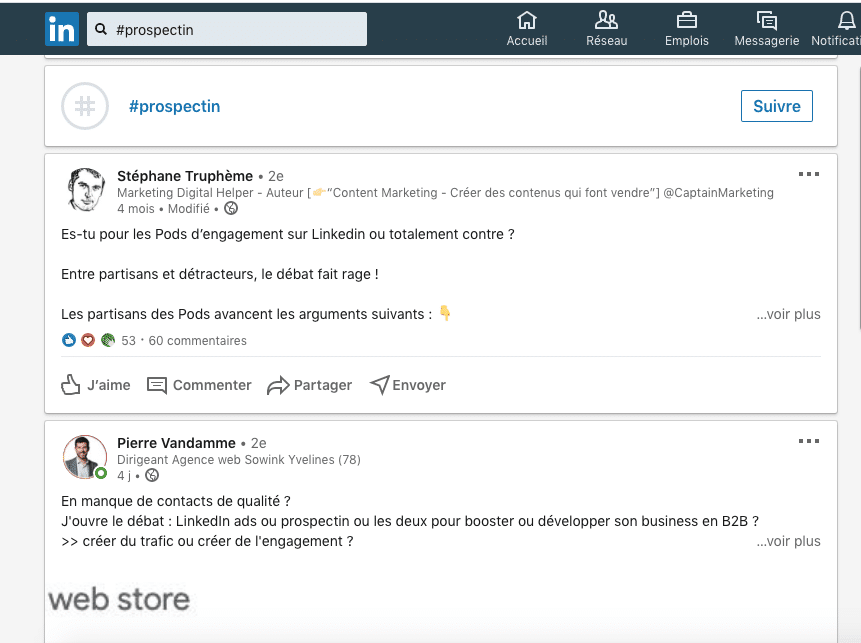 There you go, you now know how to optimize a hashtag on LinkedIn! 😁
FAQs of the article How to create a hashtag on LinkedIn
The hashtag on LinkedIn is really part of a full-fledged digital marketing strategy. Keep in mind the best practices on the use of hashtags, and to use relevant ones to reach your target. The most important thing, at the risk of repeating ourselves, is to know your target.
What is the point of hashtag on LinkedIn?
It is to boost the visibility of your post/profile in the LinkedIn search engine, as it will index your content in a specific hashtag. Users searching for publications in that hashtag will come across your post. And you'll be happy to reach potential prospects.
Using the hashtag for prospecting
There is no secret, what interests you will certainly interest your potential customers. You will therefore have to do a little research in order to know their tastes. Leave in the posts that arouse interest in you, do not hesitate to comment or to like ✨ and greatly inspire you. Developing your community also involves the fact that you need to interact with others. But not only, you also need to complete your profile.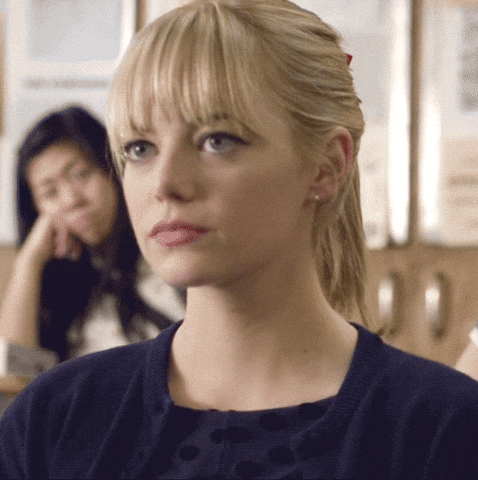 The social network LinkedIn will help you to promote your products or services if you use it efficiently. By using the right hashtags in your posts, you will be able to reach your target and make your business take off. Furthermore, attracting customers or users to you through your posts or articles is called inbound marketing. Do you know this term? We explain it all to you 👉 here.
How to find popular hashtags on LinkedIn?
Globally, here are the hashtags that are the most popular:
#creativity.
#personaldevelopment.
#motivation.
#mindfulness.
#inspiration.
If you want to know more, this is the place to go.
Should I put a hashtag on each of my posts?
Yes, if possible. This can only be beneficial for your visibility in the short/medium and long term. Put a hashtag corresponding to the theme of your content. Example, for a student who is looking for a work-study program: #work-study; #researchwork-study. Don't put too many hashtags on LinkedIn.
Furthermore, follow the complete guide on prospecting for your business here! Now you know everything about how to create hashtag on LinkedIn. 🚀