Do you necessarily need Sales Navigator to find leads on LinkedIn?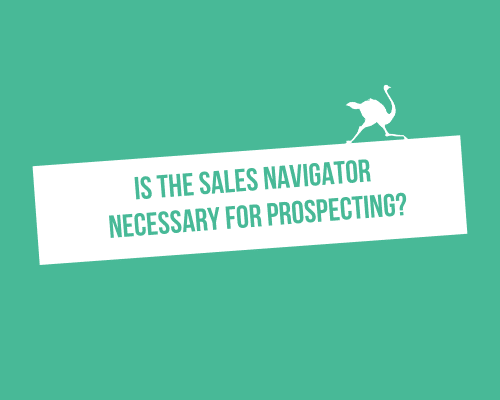 4
minutes
When you start getting interested in LinkedIn prospecting, one of the first questions that'll arise is whether you should sign up for LinkedIn's Sales Navigator plan.
In this article, we take a look at the pros and cons! 😜
Sales Navigator is one of LinkedIn's premium subscription plans, along with Recruiter Lite and Business Plus and Job Seeker subscription plans. You will be billed $79.99 per month in the case of a monthly subscription and $64.99 per month in the case of an annual subscription. 🤪

As its name suggests, Sales Navigator is a product designed for sales people, looking to sell goods or services.
Sales Navigator is essentially a search engine for LinkedIn. However, it is much more powerful and precise than the "standard" search engine, with access to more filters to categorize your searches.
It also includes some additional features such as the prospect tag and the ability to send a specified number of InMails per month. Although not essential, these features can be useful – especially Inmails, if you're in the situation where you only have a very small number of potential prospects.
An improved search engine? Is that all? Yes, that's all. But that's all that matters. Being able to categorize your prospects with precision means making sure you start your prospecting on solid ground. It's essential. This is what will allow you to target the people you wanted to target, to compare your prospecting campaigns with each other, and to personalize your campaigns.
In addition to offering a high level of depth thanks to:
Company workforce size filters,
The number of years of experience,
Seniority in the current position and in the current company,
As well as the hierarchical level;
Sales Navigator allows you to search for members of a specific group, even if you are not in that group, a great feature for performing interest-based searches.
An additional benefit of Sales Navigator is that it can display up to 2,500 search results (100 pages of 25 results) compared to only 1,000 for the standard search function (100 pages of 10 results).
Of course, you will still have to think about categorizing your searches in order to access all the results.
Finally, when you use ProspectIn's Enterprise plan, the purchase of a single Sales Navigator subscription is enough to supply all your accounts with prospects, so it very much mitigates the cost 🔥
Standard LinkedIn search bar? Too basic.
LinkedIn's standard search function has a number of filters that may look useful at first glance.
But, as you can imagine, LinkedIn has no interest in making its standard search bar 10/10. Its goal is to make you switch to a paid plan when you want to perform a more complete search.
If you want to search for a former classmate or former manager by searching for their surname + first name, the standard search function will do its job, but if you want to do more, it's simply not going to cut it…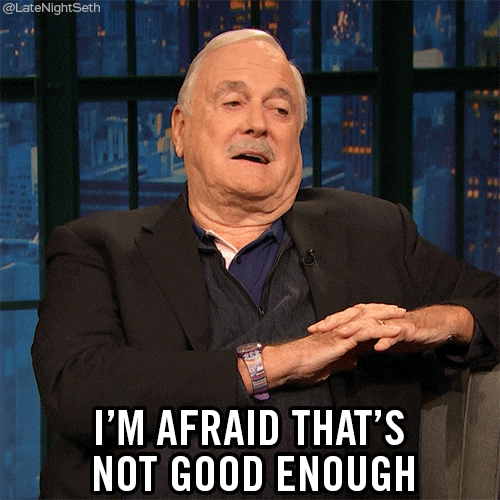 In addition to not offering all filters, search results from LinkedIn's standard search bar could be downright distorted.
For example, if you search for "IT Director", the results will include both "Director" and people working in "IT".
Here is what we found on the 1st page when we entered the words "IT Director", and utilized Boolean operators. (See: How to master the LinkedIn standard search feature)

I'll let you guess how relevant our results were on page 70 or 80…
If you want to ensure maximum accuracy in your search results, you won't go far with the standard search feature. ❌
On the other hand, if your goal is simply to grow your network, or you're not too keen on the quality of your searches, the standard search function may be adequate for you.
Although we recommend you go for a Sales Navigator plan, it is still possible to have very impressive prospecting results using ProspectIn and the standard search bar on LinkedIn.
If the only thing that's holding you back are the cost of Sales Navigator, then our article on How to Use Sales Navigator Without Paying It should appeal to you. 😉
Good reasons to use LinkedIn's standard search bar
You are new to LinkedIn and simply looking to grow your network,
Your target audience is broad and the criteria of basic filters allows you to get relevant results,
You are broke,
You only use one LinkedIn account.
Good reasons to use Sales Navigator
You already have a network of more than 250 connections,
You want to be able to segment your personas in a fine and precise way,
You want to optimize your prospecting and get access to categories of prospects otherwise unavailable,
You use multiple accounts.
Furthermore, follow the complete guide on prospecting for your business here!