You have a business and are looking to do LinkedIn Lead Generation. 🚀
Maybe you're just starting out, or you just want to find more customers through your LinkedIn audience.
In this article, you will understand everything about LinkedIn lead generation. 🔥
Why should you do LinkedIn lead generation?
There are multiple reasons as a marketer you can understand. Here they are:
Attract more

new leads and customers interested

in your products.

Reach your targets

with messages that hit home.

Understand

the marketing automation

of your

digital actions

.

How to use the best

acquisition levers on LinkedIn.
Improve your marketing strategy and conversion rates through your sales funnel.
Drive qualified traffic to your landing pages or website.
Acquire more qualified customers and generating leads (lead gen).
Develop your reputation on the b2b social network.
Improve your ROI metric.
Let's start by learning a little more about LinkedIn and how it's your best friend for generating a consistent return on investment.
LinkedIn: the king of B2B lead generation
If you're looking to market to businesses, then LinkedIn is the best B2B network for it. Here's why.
LinkedIn is used by more than 180 million people every month in US.
You have people from mostly professions like:
Marketing.

Digital.

Engineering.

Finance.

Education.
But also more specific areas of professions like SEO, copywriting, Google advertising. Now, you have to understand something relevant. Here it is.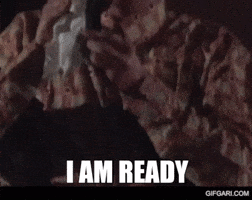 What is a lead on LinkedIn?
A lead on LinkedIn is someone who has engaged with you in an interested manner on one of your posts or directly in a private message to learn more about you.
On LinkedIn, people are not your leads. They are simply strangers. But when someone responds to one of your posts, they enter another phase.
Let's quickly recap the 3 states of a person between the unknown point and the transaction point.
The discovery phase.

The evaluation phase.

The decision phase.
When they like your content or comment, it means that they have at least read your name and seen your picture. And even better if they visited your LinkedIn profile.
A person becomes a lead when he is between the evaluation and decision phase. That is, they are aware of your expertise.
Now you have to make them aware of their problem (depending on your theme). And that's your role: to start your LinkedIn prospecting campaign.
Now you know what a lead is on LinkedIn. Let's see how to get one!
How to generate leads on LinkedIn?
To generate leads on LinkedIn, you have several methods.
Either:
Through content creation.

By prospecting in private messages.
But before you can start a prospecting strategy on LinkedIn, you need to go through a crucial step. Without it, you'll dramatically reduce your marketing conversions. Here it is…
Take care of your LinkedIn profile to boost your lead generation marketing
Having an optimized LinkedIn profile is so important. Without it, forget about sales.
Why? Because you're not going to simultaneously elicit all 3 elements of trust building.
Caring.

Integrity.

Showcasing your capabilities.
You can have a profile with your most beautiful smile and an important honesty.
But if you don't put forward your certifications, diplomas, experiences, results: then you won't trigger enough trust in the visitors' mind.
Here is a series of tips directly applicable in your company to take care of your LinkedIn profile…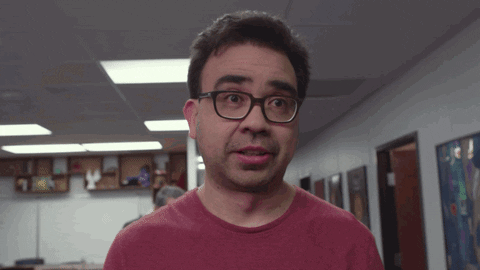 Your banner: the awareness weapon on LinkedIn
Create a LinkedIn banner with your company colors to create a strong branding.
Explain in one sentence the value proposition (USP) of your product/service in the center of your banner and add your logo on it.
The purpose of your banner is to raise awareness about your offer. ✅
Your LinkedIn headline: the weapon of persuasion on LinkedIn
Be punchy. It's better to be short and impactful than long and boring. Having too much text in the title can make it seem like you're trying too hard.

Write the name of your post and the company you work for (for example for https://blog.waalaxy.com/wp-content/uploads/2021/09/Visuel-Article-Blog-69-1.webp Hego: "SEO Optimizer @Waalaxy".

Then write your mission in one sentence (to continue in the example: "Helping 100,000 companies boost their SEO with RÉDASEO").
The purpose of your headline is to convey exactly who you are. ✅
Publish content in your main topic for converting leads
Types of content for LinkedIn Lead Generation
Not all content is created equal on LinkedIn. Some work. Others don't work at all. In fact you'll only know if you start publishing content. Publishing content on LinkedIn is part of the inbound marketing strategy.
It allows you to create a stronger connection with your LinkedIn audience. Implementing such a strategy allows you to do lead nurturing and thus attract new customers.
But there are certain types of content that work better than others. There are 4 of them, here they are:
Content with high added value.

Authority content.

Inspirational

content

.

Negativity content.
First, high-value content is where you deliver a lot of advice that is directly applicable to your audience's lives This can be:
Articles with lists (example: 7 tips to find more clients on LinkedIn).

Explanations on concepts of your theme.
Second, there is authority content. That is, content that will prove your credibility and legitimacy in your field Here are some examples that work very well, they are your:
Results with curves and numbers.

Success stories with clients.

Certifications or diplomas obtained.
Third, inspirational content. The goal: use storytelling to convey emotions. To do this
Tell about your worst problems.

Talk about your successes.
These 4 types of posts are the ones that generate the most engagement and trust with you. Vary them to make LinkedIn Lead Generation. 😉
How to successfully find leads by publishing content?
Once you've built your editorial plan, you can take it to the next level.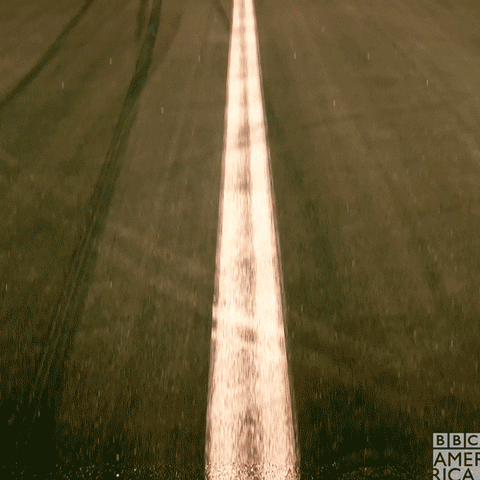 How do you do it?
By using the best technique to generate leads on LinkedIn.
Here it is: make a catchy post where you promise a free resource (PDF, videos…) to people who comment on your post.
Then, you scrape those profiles with our Waalaxy tool and export them to our CRM You can then contact them later to create a link and sell your offers.
Why is this method so effective? 🤔
Because by having people comment, you boost the reach of your LinkedIn post.
This therefore creates virality and therefore you get more leads. Also, you can put the link to your landing page at the bottom of each post for the most interested.
How to create a lead campaign?
The solutions you have seen above work very well. But you can go further. For this, you can create automated lead generation campaigns on LinkedIn. Here are the benefits of designing and activating LinkedIn Lead Generation campaigns:
Save time on prospecting.

High performance LinkedIn targeting.

Effective and massive marketing actions.
And all this you can do with Waalaxy. 👌
Our goal:
Save you time with automated prospecting.

Win more customers with massive, targeted prospecting.
And most importantly Waalaxy has a database built into the tool. So you don't need to link our tool with a third party tool with Zapier. We encourage you to test our Waalaxy tool for free for 7 days. We trust our software because :
We offer multi-channel prospecting for maximum performance.

We put a lot of emphasis on the user experience (UX).

It's totally secure for your LinkedIn.

The tool is constantly being improved.

There's customer support via chat.

The best part

thanks to our engineers, you can exceed the 100 weekly invitations imposed by LinkedIn without risk to your LinkedIn account!

💪
With Waalaxy, you will create marketing campaigns like never before.
Reach your ideal clients.
Generate leads with just a few clicks.
Use automated marketing to save time.
Bring customers easily into your conversion funnel.
All this is possible with Waalaxy.
Other solutions to boost your number of leads on the LinkedIn network
You also have LinkedIn Ads for prospecting, but the very high acquisition costs might challenge your marketing strategy.
Here is a video that can help you if you are wondering "how to generate a lead on LinkedIn?":
Also, you can use our tool Waalaxy to prospect automatically on LinkedIn and Emailing marketing. Visiting profile, sending messages, and more.
Waalaxy is free and you can see pricing for all plans.
FAQs
How much does Waalaxy cost?
Waalaxy comes in a free version! You can use it to prospect for free. For subscription prices, please visit the Waalaxy pricing page.
How much time can I save by automating my prospecting?
You will save several hours per week. In fact, you just need to spend a few minutes to create your campaign on Waalaxy. Then our tool works to bring you qualified leads.
Now you have all the keys to do LinkedIn Lead Generation! 🔥