What is LinkedIn Used for ?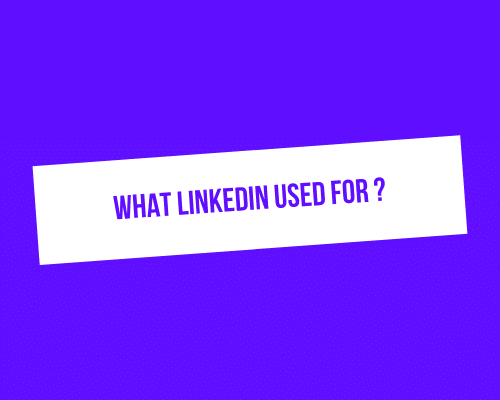 2
minutes
LinkedIn is a social network with a professional vocation. Intended for entrepreneurs, employees, recruiters, people looking for internships or jobs, it allows them to make themselves known and to promote themselves as experts. LinkedIn is used to expand your network in order to find new collaborators, new clients or a new job.
LinkedIn is based on the profile creation system for which it is recommended to provide as much information as possible. You can broadcast content (publications, articles, videos) directly from the platform. LinkedIn includes a system of "like", comments and sharing to facilitate interaction between members. Of course, the more active you are, the more visible you are! You're not obliged to post content everyday. Liking, sharing or commenting is a good way to be more visible.
LinkedIn also includes groups covering many themes and hashtags that can be followed to be quickly informed of the latest content posted on a specific topic.
And for companies?
LinkedIn is also used for companies. It is possible to create a page dedicated to your company. It allows you to make your company more visible, in particular by adding your employees and partners. It is also a good solution to broadcast news about your company, your products and services and to post job offers, especially since it is possible to use paid advertising to increase your visibility!
The "page" function is aimed at companies (large or small), as well as schools and universities. On the other hand, it is not possible to have access to private messaging via a company page if you wish to exchange in a more discreet way with a prospect for example.
You can create a page by clicking on the "products" button at the top of your LinkedIn home page, then on "Create a LinkedIn page" before filling in the necessary information!