A salesperson's primary mission is to feed the beast that is the sales pipeline . However, like the old hunters, you will need the right tools to attract the right customers. 🎯 Tools will help you move faster , gather better information, and engage qualified leads in ways that help you close more sales. But they can sometimes be very expensive… so, how to find prospects using free lead generation tools for B2b? 😉
To answer this question, I've compiled a list of the 5 must-have (and free) softwares in this article, to help your lead generation.
Let's go ! 🚀
See More: Define your Prospecting Strategy
Prospecting is a business process in which a company seeks out potential customers (called prospects) to turn them into actual customers. 🙏
Prospect research can be done in direct, often in the B2B or B2C world, for specific products/services (e.g., chimney sweeping services). This is a very (very, very) old-fashioned method and is becoming less and less profitable. 👴 These are usually door-to-door salespeople, with brochures, or making cold calls, to sell their solutions.
On the other hand, lead generation in an indirect way, is a much " lighter " method. It requires you to be a little more patient. 🕰️ The idea is to reach potential customers through different sales methods and digital marketing strategies:
Collect data through events, webinars,
Send emails with which you will bring a strong added value to your potential customers,
Increase your company's notoriety and brand image,
Participate in certain physical or virtual events related to your business.
There are countless
B2B prospecting
strategies and
methods
to choose from. While all of them promise to work, not all of them will work for your company, your
sales team
or your target audience. Some can only work if they match your
buyer persona
. 🥸
Do "social selling" or "inbound sales",
Don't be afraid of cold prospecting,
Use "outbound marketing" methods,
Launch automated emailing campaigns,
Polish your sales pitch and demos.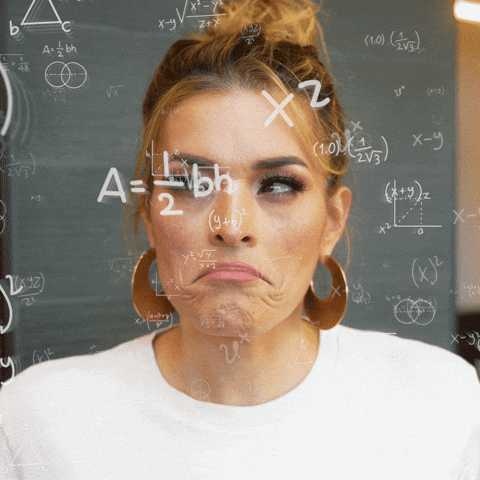 Tool #1 Integromat: Free CRM Sync
Your data can be automatically imported into other CRMs, via Integromat synchronization. This will automatically send any data you want to your other tools or CRMs. 🤖
Integromat is a tool that allows you to automate your workflow with other tools. So, similar to Zapier, Integromat allows you to connect multiple tools together so that data is synchronized and automatically sent from one tool to another. 📨 Integromat's user-friendly interface allows you to view your LinkedIn scenarios the user-friendly interface in Integromat allows you to view your data in real time, so you can see how your automated operations are performing and how data is flowing through your prospecting sequences.
This tool allows you to synchronize the data you have in multiple tools, such as CRMs or even Google Sheets, emails, etc. and thus have a consistent and duplicate-free customer database. 💯
How do you generate leads for B2b without money?
Thanks to the internet, of course! 😅
For most businesses, the internet has become a must-have tool for knowing how to find leads for free and communicate with future customers. 🗣️ With a few exceptions, having a simple SEO site is not enough and you have to think about possible ways to generate leads on the internet.
Here are the top 3 ways to effectively prospect online:
Prospecting on the Internet with Google Ads, it allows you to insert your advertising banners in the results of searches made on Google . As a result, Internet users who click on your ad will be redirected to your site, which allows them to find you. 👀
Prospect on the internet through social networks, because they are also good tools to find and communicate, but they are quite complicated to use in practice . Indeed, you have to choose the right social network to find the best targets. 🏹
Prospect on the internet through blogs and forums. In this case, you should look for or create specialized blogs where you can act as an editor and distribute your content . Also, you can look for specialized forums where you can discuss your experiences with internet users. 🧑🚀
Tool #2 LinkedIn: Free B2B Networking
As you may already know, LinkedIn is the largest B2B professional network in the world.🪐 This prospecting tool offers a Basic account (free) as well as a Premium subscription that you can try for free for one month.
With a Basic account, you can :
Find people you know and connect with them.
Suggest and make suggestions about your skills
Search and view profiles of other network members
Get unlimited InMails (or block them if you want)
Save up to 3 searches and receive weekly notifications
LinkedIn also offers different premium subscriptions, which you can choose from depending on your needs, to get more info follow this article! 👈
How to use LinkedIn Lead Generation? How to do Lead Generation for B2b?
Nowadays, you can use LinkedIn to find leads recruit talent, showcase your skills or follow the news of your B2B industry, and much more! 🔥
Here are 2 ways to how to find new clients on LinkedIn for free and effectively:
Find your target audience on LinkedIn, thanks to the ultra-powerful searches of Sales Navigator. Whatever your industry, your target is on LinkedIn. All you have to do is take advantage of the millions of qualified profiles on the platform and automate your contact making(with a tool like Waalaxy, I'll tell you about it right after!). 👽
Segment your target. You can also segment profiles (your target) by their focus by looking for people in such and such a group. This allows you to perform targeted lead generation. Also, LinkedIn allows you to promote your services or products directly to people who might be interested. 🤩
So don't hesitate to include this powerful tool in your B2B prospecting strategy! ⚡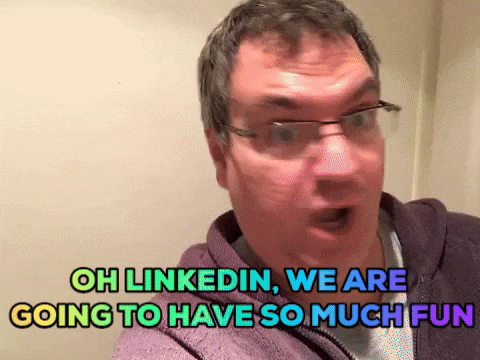 Tool #3 Waalaxy: Free Automated Prospecting
With Waalaxy, of course!!! 😍
With this free prospecting tool, you can do several actions on LinkedIn like:
Find and export your leads, send a message or a connection request
Sending automatic connection requests on LinkedIn will allow you to target prospects and automatically start your actions.
Personalize your prospecting messages, to create a link with your target audience.
Send cross-channel follow-up messages (email + LinkedIn) automatically
Finally, save substantial time so you can focus on your other business missions!
If you want to know where to start on Waalaxy, here is an article to enlighten you! 👈
How do you get sales leads for free using Lead Generators?
We all know about LinkedIn, and if you've been with us for a while, you probably know about this amazing professional social network too. 💼But today is a special day because we decided to tell you about the best free LinkedIn tool to start your lead generation campaigns , that is Waalaxy! 🎉
Here's what you need to do to research leads on LinkedIn for free:
When you log into your LinkedIn page, you'll need to do some research to find new leads. For example, you can enter a job title like "Salesperson" directly into the search bar at the top of the LinkedIn homepage . 🔍 All you have to do is export them to your Waalaxy CRM, then add them later if that's what you want. Otherwise you can just follow them or visit them too. It's up to you to decide what types of actions to take with this targeted search. 📍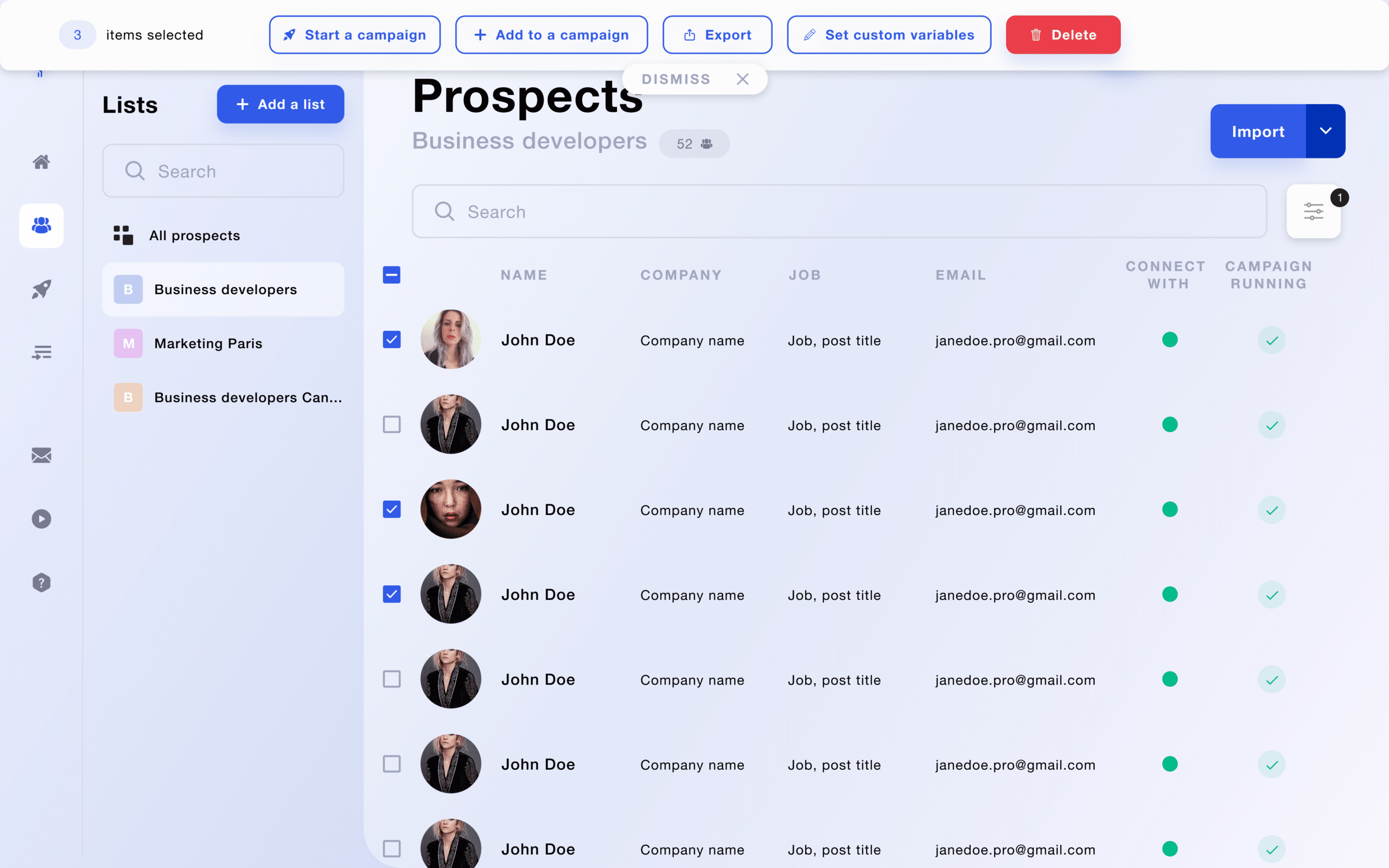 Tool #4 Kaspr: Free Scraping Lead Finder
Kaspr
is a contact enrichment tool for
B2B lead
generation. 👻
Basically, this tool allows you to:
Scrap email addresses and phone numbers.
Do automated marketing on LinkedIn.
Export your LinkedIn leads.
Enrich your CRM with valuable lead information.
Improve your customer engagement.
Create a richer lead generation experience on top of Waalaxy.
If you want to know more about data scraping, here's an article that might interest you! 👈
Where can I get free B2b leads?
The solution for how to find leads for free and fast is to acquire a free database for your business can help you increase the performance of your online solution. 💻 Now let's take a look at the possible types of databases:
Database for functional data. This type of database is intended to store data to run a process. For example, MySQL database for a website .
Customer database. These databases are intended to store data about your prospects/customers. For example, a contact may leave you their email address , phone number or name.
This type of database is highly sought after by businesses because they serve several purposes such as keeping contacts or making retargeting. 🧲
Tool #5 Alexyia: Free Download Lead Generation Software
Finding leads is good… Spotting business opportunities is even better! 😜 And that's the bet that the prospecting tool Alexyia is winning, by allowing every individual on the planet to publish their business opportunities and monetize them on its platform. 💰
Thus, by making each member a "sales agent", Alexyia greatly simplifies the search for potential customers. 🧐 You can take advantage of its algorithms smart by registering alerts and letting Alexyia create opportunities for you that match your offers as soon as they are published. 💭
Since it's a new and innovative tool, why not try it out if it's free? 🤔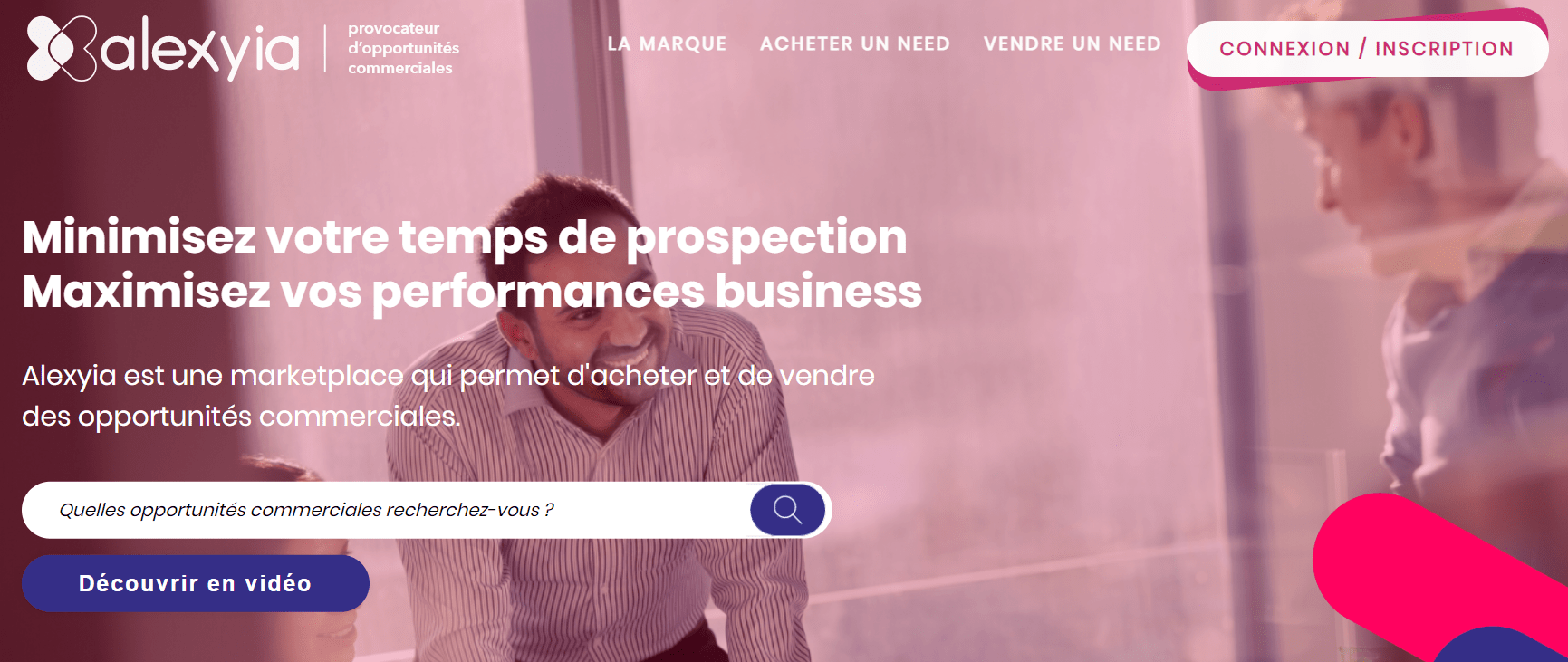 How to find new customers using free B2b lead generation apps?
It's simple, the channels to attract new customers must be constantly diversified! 🌈
There are many ways to reach your potential customers and communicate effectively with them. There are a number of marketing channels you can use to attract new leads, the most common ones being cold emails, social networks like LinkedIn, paid advertising, etc. ❄️
In fact, the more you use a multi-channel strategy, the more likely you are to acquire new customers or retain old ones in the long run. It is important to maintain constant marketing communication with your prospects and customers, so that they do not forget your products and can be informed of new promotions or features to come. 🏃
There fore, you need to rethink your acquisition channel, according to the marketing strategy you want to apply for the growth of your business. 📈
Conclusion: Best Free Lead Gen Tools for Small Businesses
Every business starts with the prospecting process: finding new qualified prospects means finding leads! 💥
It is therefore essential to devote some time to this activity. Yes, but for how long? ⌛ How many people can I reach?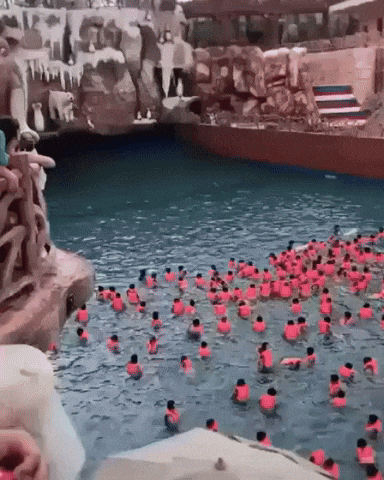 It all depends on your business, your business offering and many other criteria . So there's no one-size-fits-all answer. 🤷 But if you have the right tracking metrics, you can easily align this effort with the results you're getting and the goals you've set.
Here are some best practices to apply ✅ :
Identify your competitors and discover their strengths, best-selling products, etc.
Understand your prospect' s needs and adapt your commercial offers.
Create an automated sales funnel for your prospecting.
Discover your prospect' s digital habits .
Configure your prospect contact according to your strategy.
Replicate and optimize what works, forget what doesn 't.
And now some bonus tips 🕹️:
Don't sell your prospect anything , instead try to help them.
Talk to your prospect about them and their problems , not about you.
Listen to your prospects, understand them. Compassionate with their "pain points".
Share your expertise through quality content, educate your potential customers. about your business (blog, tutorials…).
You can also read this great article on the best software to succeed in your B2B sales prospecting! 👈
FAQ: Free Sales Lead Generation Tools for B2b
What is automation software for LinkedIn? How to automate B2b lead generation?
Some examples of automation software include Waalaxy or Integromat. These are essential tools for your prospecting process. 😏
Indeed, automation has advantages such as:
Save time, that's the biggest advantage you'll get.
Personalize your messages automatically.
Implement campaigns for a large number of prospects.
As far asWaalaxy is concerned, it allows you to automate simple actions on LinkedIn such as: 👇
Automatically track leads and schedule actions,
Generate automatic welcome messages on LinkedIn,
Scrap email addresses and phone numbers from your network.
Sure, there are some benefits to automation, but don't forget that you also need to define your goals ahead of time. 🎯 If you want to convert, qualify, and succeed in your marketing efforts, you'll need to go through this essential step before jumping into automated prospecting (it's the icing on the cake 🍰 , of course).
There you have it, now you know everything about the best free lead generation tools for B2b! 🤑