What is LinkedIn?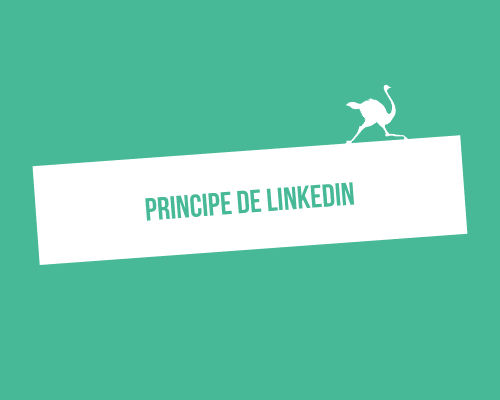 2

min
What is LinkedIn? In this article, we will answer this question, simply and clearly 😉
Let's already start with LinkedIn and its definition in a short sentence.
LinkedIn is a social network for professional purposes.
Intended for entrepreneurs, employees, recruiters, people looking for internships or jobs from all possible fields. The principle of LinkedIn is that it allows you to be known and to position yourself as an expert
. LinkedIn is also perfect for expanding your network in order to find new collaborators, new clients or a new job.
LinkedIn works on the system of creating a profile for which it is recommended to indicate a maximum of information. You can post content
(publications, articles, video) directly from the platform, LinkedIn includes a system of "like", comments and shares to facilitate interaction between members. Of course, the more you are, the more visible you are!
LinkedIn also includes groups on a variety of topics and hashtags
that can be followed to quickly keep up with the latest content on a specific topic.
What is LinkedIn for companies?
Another principle of LinkedIn, it is possible to create a page dedicated to your company. It allows you to make your company more visible, especially by adding your employees and partners. It is also a very good solution to broadcast your company's news, your products and services and to post job offers. It is also possible to use paid advertising to increase your visibility!
But here are other advantages of using LinkedIn for your company:
Boost your brand awareness and e-reputation.
Get more leads (potential customers) for your products/services.
Reach millions of users with an inbound marketing strategy.
Improve your company branding and employer brand.
Connect with your current customers to build loyalty.
The page function is for companies (large or small), as well as schools and universities. On the other hand, it is not possible to have access to private messaging via a company page if you want to exchange in a more discreet way with a prospect for example.
You can create a page by clicking on the "products" button button at the top of your LinkedIn homepage, then click on "Create a LinkedIn page" before filling in the necessary elements. Be careful, you can only create a page if you have a profile in your name!
Now you know how to answer someone when they ask you "What is LinkedIn?" 🚀