We get them every day, from different brands, sometimes we open them, sometimes they go straight to the trash (RIP), I'm talking about emails of course. If you send emails regularly and you don't know your average email open rate, this article is for you! 😇
Today, we'll cover the following:
Email opening rate : definition.
What is a good emailing open rate?
How to reach a good emailing open rate?
How to create an emailing database ?
Are you ready? Good thing we are too! 😎
Email Open Rate: Definition
Once your mailing campaigns are sent, you need to be able to analyze them. For this, we use performance indicators (KPI), such as the bounce rate, spam rate, engagement rate or click rate. Don't know what these are? 🤔
Okay, let's start with the basics. The open rate simply the ratio of emails opened by your contacts to the number of emails delivered. For example, if you sent 1,200 emails, and 500 people opened your email, then your average email open rate is 42%.
You don't know how to calculate your emailing open rate? No problem, we talk about it below.
Before diving into the heart of the matter, you should know that there are several types of emails, and we will see right away which ones. ⬇️
The Different Types of Emails
In fact, there are 4 types of emails in communication:
Commercial.
Loyalty.
Cold Email.
Follow-up
Each one has its own peculiarity and is used for a different communication. Let's take a closer look at these different emails. 🔎
Transactional Email
Among the emails in communication, there is the transactional email, also called notification email.
This one is directly linked to the customer account, but is not concerned by the GPDR reglementation, it means the customer has already accepted the conditions on your website to receive this type of email.
It is not a marketing email that serves to feed your business but a functional email that is necessary for the proper functioning of your business.
It is simply an email sent in real time following an action given by a visitor on your website or application, such as:
Purchase confirmation,
Delivery tracking,
Account creation,
Password reset,
Registration validation, ✅
Verification request,
Notification of an event,
Account update. 📱
This type of email reassures the customer about his action and tells him that his action has been taken into account.
Email Marketing
Focused on the incentive to buy and sell, this marketing email aims to highlight products, offers or services in order to convince the user to consume. In general, companies carry out mass campaigns during certain strategic periods of the year, such as Christmas, sales or even birthdays. 🎁
The subject line of the email should be punchy and explicit about the offer, so that the user will open your marketing E mail rather than swipe it directly to the trash. 🚮
Cold Email
Don't you know it? Cold email is a common prospecting strategy in B2B marketing. This one sends a prospecting email to a potential prospect without any prior contact.
The objective is simple: to establish a relationship with the potential customer and move him/her along the sales funnel.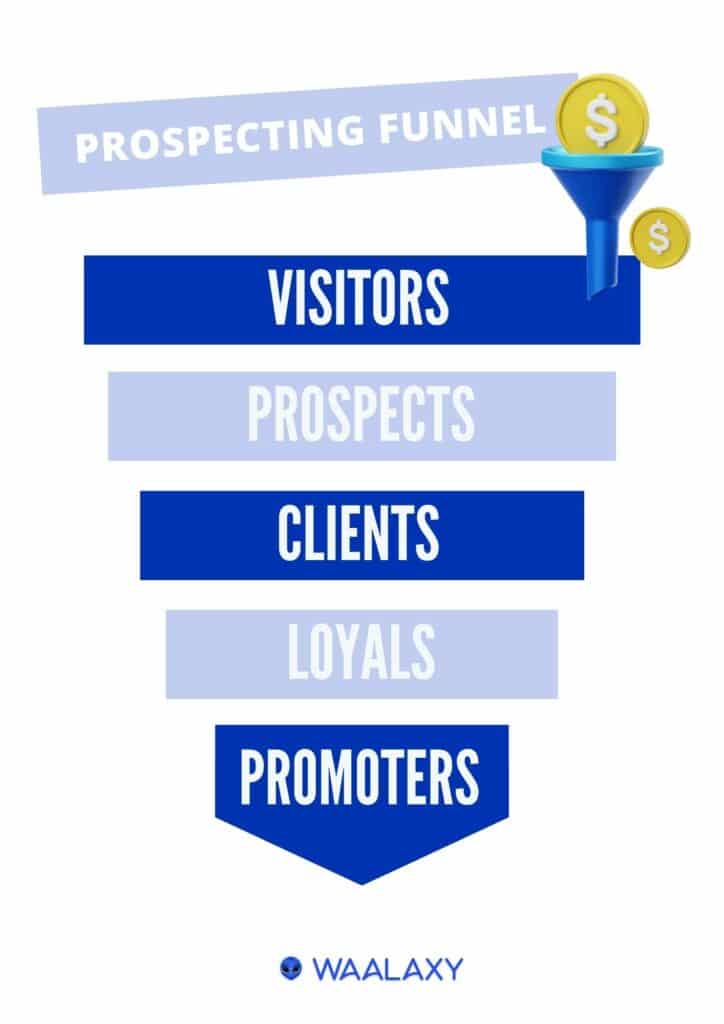 Want to learn more about Cold Email and get expert advice? It's over here! 👈🏼
 Newsletter
This type of email is, I think, the one you need to receive the most. It is meant to inform your subscribers about news, new products and services from your company.
This one can be used to redirect your prospects to a new blog post, announcement of an upcoming event, booking a private sale or downloading an e-book. 📚
You will have understood, the objective of a newsletter is to notify and build loyalty to all your subscribers.
Follow-up
Also known as a reminder email, this one allows you to stay in touch with your customers following a completed action, a purchase for example or a cart abandonment. 🛒
It allows, among other things to:
Increase the conversion because it can help your customer in his step of purchase path.
Build trust because you pay attention to the actions and issues that the user may encounter.
Reduce the contact list because you will only send these emails to people who are engaged.
Clearly, it builds a long-term relationship of trust with your customer even after the purchase. ❤️
The Importance of the Opening Rate
As I previously told you, analyzing and measuring the return of an emailing campaign is the basis. The emailing open rate is one of the most important performance indicators, because if its rate is not good, then the commercial campaign will unfortunately not be a great success. 📉
Your open rate can be low if:
🥇 The name of the sender doesn't make you want to trust it,
🥈 The database is wrong or not of high quality,
🥉 The email subject line does not inspire trust, and is not impactful enough.
Further down, I explain how to take care of your database and more importantly, how to boost your open rate! 🚀
What is a Good Average Email Open Rate?
A good emailing open rate is estimated to be between 14.5 and 29.7%.
If you're above that, congratulations! 🎊
If you're below, don't panic, we'll give you some tips to fix this! 🥰
However, this is not an exact science, but we can give you some tips. 🔎 On average, for email marketing, we believe that a good email opening rate is between 15% and 25%.
On the other hand, when we talk about transactional email, this percentage increases to 75% or even 80%. 👀 Consequently, these different emails must be measured separately.
Again, these numbers are just an average and vary by industry and geography.
👉 Here are some Kinsta.com stats on open rates by different industries:
| | | | | |
| --- | --- | --- | --- | --- |
| Industry | MailChimp | HubSpot | Campaign Monitor | GetResponse |
| Agencies | 21.39% | N/A | 18.50% | 16.10% |
| Beauty | 16.65% | N/A | N/A | 25.09% |
| Business services | 21.56% | 20% | 18.3% | N/A |
| Media & Entertainment | 22.15% | 21% | 20.80% | 28.72% |
| Retail | 18.39% | 23% | 12.60% | 22.38% |
| Real estate | 19.17% | 26% | 19.70% | 25.48% |
Let's analyze this a little closer! ⬇️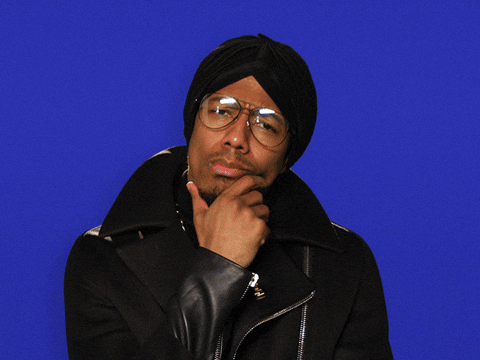 For the Transactional Email
This email is informational, and, is made for the user. Therefore, it has between 60 and 80% chance of being opened. This one is therefore close to the 29% open rate in emailing.
For Email Marketing
This type of email can sometimes annoy the user who does not necessarily want to buy your product or service. We then estimate its opening rate at 21.33%.
For the Cold Email
Using cold emails is a risk in the sense that the user doesn't know you, he has no confidence in you at first sight. However, he can be intrigued by your email if the subject of it is relevant. 😎
So a good open rate is estimated to be between 15-28%.
For Email Notification in Newsletters
Concerning newsletters, a good emailing opening rate is 22.75%.
For Follow-up Email
As for the transactional email, this email is informational and for the users. It is therefore close to 27%.
What is the Average Opening Rate in Emailing?
As I said, the opening rate depends on the sector of activity and the location of the user, but it is estimated that the average opening rate in emailing is between 14.5 and 22.22%. 👌
Also note that there is no comprehensive study of what a good average open rate should be. There are many statistics published by different email marketing players, but there is not really a consensus. 😬 It all depends on your marketing targeting. Where does the recipient live? Is the prospect in the B2B or B2C sector? Release date and time? Sending at the right time also plays an important role.
Depending on the type of lead, you need to know when recipients interact with your email the most. Because the results can be very different. As mentioned earlier, the type of email also affects the open rate. 📨 Transactional emails are much more open than marketing emails because they contain important information for the recipient and therefore, they are better received.
👉 According to a study by Plezi.co, carried out in 2018, they find that 22.22% is the average rate for all sectors combined:
| | |
| --- | --- |
| Sectors | Opening rate |
| ALL SECTORS | 22,22 % |
| B2B Services, Human Resources, Finance, Consulting | 20,69 % |
| Media and Events | 22,75 % |
| Marketing, Advertising, Communication, Agencies | 21,33 % |
| Software, Telecom, Online Services, Technology | 21,24 % |
| Real estate, Construction, Industry | 23,59 % |
| Education, Training | 25,06 % |
| Other | 20,91 % |
We can therefore estimate that a satisfactory opening rate is between 20% and 25%.
But the real answer to this question would rather be: a good opening rate is a rate higher than the one you had last month! 👏 So you have to learn how to calculate and know how to increase yours.
How to Calculate the Opening Rate of an Email?
You want to quickly calculate the opening rate of an email? Nothing could be easier:
(Number of emails opened ÷ number of emails sent) x 100.
The opening rate of an emailing campaign (sending emails) is the number of emails opened compared to the total number of emails sent.
Example of Email Open Rate Calculation
To give you an example, I sent 2,300 emails and 800 prospects opened it, so let's calculate the open rate percentage:
(800 ÷ 2 300) x 100 = 34,7.
My open rate is then 34.7%. 😇
Now that you know how to calculate the opening rate of an email campaign, the hard part is yet to come. 💪
Once you know your open rate, what can you do with it? 🧐
On the one hand, it is important to be able to analyze them, to determine if this value is good for your business. On the one hand, and perhaps most importantly, we must be aware of the different criteria on which you can intervene to improve them.
How to Achieve a Good Emailing Open Rate?
There are a few little tricks to know to boost your emailing open rate, here they are. 👇🏼
#1. Choose the Right Time to Send your Emails
Depending on the industry you are in, the best time to send your email may vary.
Thanks to an analysis conducted by Sendinblue, we can see the different time slots according to the following sectors:
Software / B2B SaaS ➡️ 10am.
Marketing and agencies ➡️ 4pm.
Physical stores ➡️ 8am – 10am.
B2B ➡️ 8am – 10am.
Associations ➡️ 3pm – 4pm.
E-commerce ➡️ 10am.
Hospitality ➡️ 8am – 10am.
During the day, the best time slots are between 7:30 am and 2:00 pm, after a short lunch break. As for the day, it varies according to the user and his sector of activity. 🗓️
#2. Encourage Recipients to Open your Marketing Emails
You can encourage your recipient to open your email by paying attention to these 3 points:
🟥 The sender's name.
🟥 The pre-header.
🟥 Prepare to send your email.
For each type of email, we will give you an example.
For the Transactional Email
I am an online clothing store called "Be chic". You have just ordered a dress and you have just received the confirmation email.
For Marketing Email
I am a company that sells speakers for individuals.
For Cold Email
I'm a young entrepreneur looking for potential warm leads.
For the Notification Email
If I am a 100% French organic cosmetics company.
For the Follow-up Email
I am a streaming application dedicated to music.
Prepare the Sending of your Email
Before sending your marketing campaigns, it is important to check some things so that your campaign has a better open rate!
To do this, you can:
🔎  Reread the content of your email,
👀  Check if your links are not broken,
🌐  Preview and test your email,
🙋🏼  Check your contact list.
Once these simple gestures are completed, you must take into account the more "technical" configuration of your mail, that is to say the one that can allow you to avoid going directly into the spam, with these 3 steps:
🥇 The SPF: tell your prospect's server that you have permission to send emails. If not, head for the SPAMS.
🥈 The DKIM: tell the domain that you are authorized to send this mail. Otherwise, it's SPAM guaranteed!
🥉 The DMARC: this setting allows you to respect the digital standards and pass the "Anti Spam" filters of your prospects. If you don't? You're considered a spammer.
You want to know more about this topic? We have a dedicated article, right here! ⬅️
#3. Take Care of your Email Subject
The email subject line is the first thing your contact sees in their email box. It should be short, clear, concise and catchy. It is therefore important not to neglect it. Here are our tips:
Opt for a short subject line, between 61 and 70 characters,
Add emojis (but not too many either),
Be mysterious to generate curiosity,
Personalize your subject as much as possible.
To understand what I'm talking about, let's go back to the previous examples with a little bonus, a content example! 👇🏼
For Transactional Email
I am a food delivery service for businesses.
For Email Marketing
I am a company that sells flower bouquets.
For Cold Email
I am a recruiter for a Parisian start-up.
For the Newsletter
I am a digital communication agency.
For the Follow-up Email
I am a streaming application dedicated to music.
Want to be an email subject line whiz? We're here to help you achieve that goal with this article. 👈🏼
#4. Responsive/Mobile Email Campaign
According to a study conducted by Hootsuite and We Are Social, 92.1% of users access the internet via their phone.
Did you know that 3/4 of the emails opened on the phone end up in the trash if the emailing is not responsive?
The trash can means goodbye to good emailing open rate, and goodbye to the best conversion rate. 👋🏼
As you can see, sending responsive emailing today is a must.
To do this, you can use any emailing software, with a wide choice of templates ready to use and adapt to all screens.
#5. Testing is the Key
The last step, and not the least, is testing. Testing your email campaigns allows you to know and understand what works and what doesn't.
Take the opportunity to test the subject line, the pre-header, the time or the day.
Don't forget to use A/B testing without moderation! 🥂
Take Care of your Emailing Database
If you don't have a good database, your email campaign may land directly in spam, which can cause your open rate to drop!
To avoid this drama, we give you 3 tips:
🖼️ Don't include too many images: the more images an email contains, the more it is considered spam. Base it on the following average ➡️ 60% text and 40% images.
🤝🏼 Email acceptance: your contacts must first agree to receive your emails in their inbox. Basically, the better your contact list is, the more opens you will get, the higher your rates will be.
💟 Welcome email: in this email, ask your subscribers to add you to their address book. By doing this, you avoid being blocked by software and appearing in spam.
Another way to take care of your database is to use LinkedIn.
Indeed, this leading professional social network with no less than 850 million users is a huge free database, take advantage of it! 🤩
You have the email address of the person you are interested in directly on their profile, so don't hesitate to explore relationships and develop your network of acquaintances! 🌐
Segment your Mailing List
Do you want to send emails to prospects whose email address you don't have? It's possible, thanks to our little gem: Waalaxy. 👽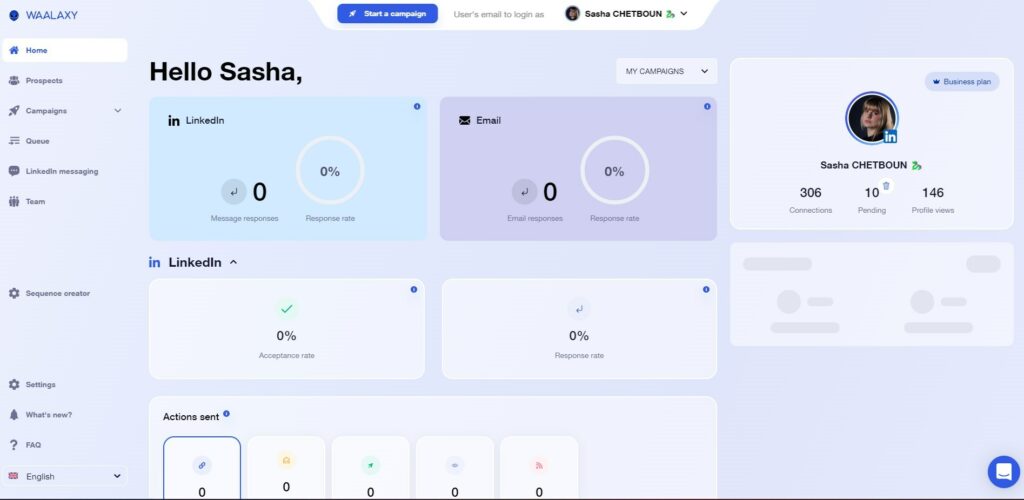 With the Email Finder feature, you can reach out to prospects in your footage who don't accept your connection requests on LinkedIn.
Regarding RGPD regulations, these emails are retrieved via an email search and verification algorithm, not an existing database.
Ok, what else can I do this tool? 🤔
The answer is simple:
Find clients easily on LinkedIn without technical skills, 🔎
Send effective campaigns on LinkedIn and email prospecting, 📧
Manage your automated campaigns
Grow your network to generate opportunities, 🪐
Automatically send invitations and messages on LinkedIn. 🚀
Here's one of our YouTube videos that explains how to launch your prospecting campaigns from A to Z on Waalaxy! ⬇️
Remember to regularly update this database, because every year it loses value between the change of email addresses, those who changed posts, those who left the company…
Thanks to the analytics features on Waalaxy, you can get feedback on your campaign performance, take advantage of it! 🥰
Conclusion: What is Considered a Good Email Open Rate?
We are coming to the end of this article, and we hope it has answered your questions about this performance indicator. Small recall of what we approached together: ⏬
Open rate definition,
The different types of btob emailing,
What is a good emailing open rate?
How to reach a good rate?
How to take care of your database?
FAQ: Average Email Open Rate
What is a Good Click Through Email Conversion Rate (CTR)?
The conversion rate allows you to see the number of users who have carried out an action in your email base. If you have added links, a "Call to Action" button, the conversion rate will measure the number of people who have clicked on it.
The study conducted by MailChimp allowed us to see that a good emailing conversion rate is between 2 and 5%, all sectors and objectives combined.
What is a Good Open Rate of an Email Marketing Newsletter?
The average opening rate in Europe is 21.09%. It therefore falls within the opening rate range which is between 15 and 28%.
What is the Maximum Opening Rate for Emailing?
There is not, strictly speaking, a "maximum" opening rate for an emailing. As we said before, a good opening rate is between 25 and 28%. Again, this depends on your sector or field of activity! 😊
How Do you Reduce your Email Churn?
If you notice that you have too high an unsubscribe rate, check this:
Number of emails sent: be careful not to harass your contacts, at the risk that they unsubscribe. Give priority to qualitative campaigns rather than quantitative ones.
Analyze your content: spelling mistakes, too many images, redundant text, check the quality of your content before sending it.
Segment your mailing list: if you send food campaigns that talk about meat and your mailing list has people who do not eat meat, you are not targeting the right people and your churn rate will increase. So be careful with your segmentation.
There, now you know all about average email open rate ! 🔥