Confirmation emails are one of the most commonly used types of email. 👌 In just a few lines, you can confirm receipt of information, an order, etc. It is used in a variety of situations and has become an indispensable means of communication. Discover 5 confirmation email template to help you write each one to perfection. 💯
Confirmation Email Templates
1) Confirmation email for contact request:
A contact request confirmation email template is a message sent by a company or professional in response to a contact request received by a customer or prospect. 🧲
The purpose of this type of email is to confirm receipt of the request, express the desire to get in touch soon, and thank the person for the interest shown in the company. 😉
2) Example of an appointment confirmation email:
A meeting confirmation email template is a message sent to confirm the details of a scheduled meeting between two parties. 🤝 This usually includes the date, time, location and other relevant meeting information.
This ensures better communication and avoids confusion and oversights regarding agreed commitments. ✅
3) Email confirmation of receipt example:
A receipt confirmation email is a message sent to inform the sender that an email or document or action has been received. 🤞 This type of email can be used for job applications, requests for information or project submissions.
It is designed to give senders peace of mind that their packages have been received and are being processed in accordance with established procedures. 😅
4) Information confirmation mail:
Information verification emails are messages sent to confirm the truth or accuracy of data or communications. They help you verify the accuracy of the information provided, avoid misunderstandings, and provide written proof of communications. ✍️
This will reinforce the trust and transparency of the exchange! 💪
5) Order confirmation email example:
An order confirmation email is a message sent by a company to confirm receipt of an order by a customer. It usually contains details of the order such as items purchased, quantity, total price, shipping and payment information. 🤑
This guarantees the customer that their order has been registered and is being processed. 📦
What are the most effective examples of confirmation emails?
How do you write an effective confirmation email?
Before adding all the important details you need in your confirmation email template, remember that the most important thing is that the email is clear and concise. 💧 The latest news, promotional offers, blog posts or news-related information included in your communication strategy should be reserved for other emails, such as regular newsletters or announcements on social networks.
For confirmation emails, the clearer the email, the more likely it is to improve your brand image. 👉 If you want to know more about how to start an email, then follow this link!
Avoid spelling and punctuation mistakes: ✍️
We've all sent an email and immediately noticed a spelling or punctuation error… Ouch, it happens more often than you think. However, in a professional environment, your message can be misunderstood by recipients, and they can lose confidence in you. 🙈 And that can cost you dearly.
To avoid this, some companies outsource the management of their sales meetings to external service providers who have the necessary credentials to put together a quality message. But, you don't have to do this, just take the time to proofread yourself or ask one of your colleagues to proofread before sending an important message. 🤐
What elements should be included in a confirmation mail?
In most cases, you can include the company's contact details in the last paragraph of the confirmation email to invite the recipient to contact you if they wish.
It's a way of showing them you care and being polite. 🤗 If necessary, offer them the option of changing the date or time of the appointment.
Know how to

conclude your

appointment confirmation

emails

: 👋
You might think it's natural to say "Thank you, goodbye" to the recipient of your message. However, to be professional, you need to use technical terms such as "Best regards", "Kind regards" and "Sincerely". 🤓 To find out more about which polite formulas to end an email, read this article! ⚡
Also, make sure you use your full name and clearly state your role in the email signature. 🪶
For email confirmations, the message should include a call-to-action button(CTA "call-to-action") that potential customers can click on to easily confirm their appointment or check their order, for example. 👀
This way, you'll always know who has confirmed, cancelled or rescheduled your appointments. 💡 This saves time and avoids last-minute surprises due to missed appointments.
What's the ideal tone for a confirmation message?
Personalize your message: 😍
Your company has a unique branding. 💎 By remaining consistent with this image, customers can trust and ultimately promote your business.
The ideal tone for sending a business confirmation email should be professional, formal and reassuring. 😁 Use clear, concise language to confirm details of bookings, orders or other customer interactions. Thank your customers for their trust in your business, and act with empathy and courtesy.
Be sure to include all necessary information such as date, time, location and any additional instructions. ⌚ Avoid overly casual or colloquial language, and prefer a respectful tone. Please indicate whether you are available to answer any further questions or requests. End with a professional and engaging greeting.
Therefore, any confirmation email you send should be personalized to match your brand and provide your customers with the important details of their inquiry. 👽
Conclusion: Confirmation Email
Confirmation emails are an important part of your communication strategy, they are short informative messages, triggered by specific customer actions. 🎯 Their purpose is to give users the assurance that they have completed all the necessary steps in a process (payment, order, registration, etc.).
A confirmation email, for example, is one of the first interactions a user or customer has with your company. 👂 Confirmation messages should be attractive and encourage customers to continue using your product.
Creating the perfect confirmation email takes time and effort. 😅 The first mistake you might make is to send a confirmation message without any personalization. 🙊 It's important to communicate with your users through personalized email marketing and make them feel important.
Building a relationship of trust with your users will make them more engaged and increase customer loyalty! 🥰
Send a confirmation email ✍️
FAQ: Confirmation Email
How do I send a confirmation? How do I confirm an appointment by text message?
The confirmation email must be automatically generated, short and informative. ✅ It summarizes precise information related to a visitor's actions on your website. As well as providing important information to customers, you should also do this after customers have signed up to your newsletter or placed an order online or in-store, so it's also a way of reassuring them.
In addition, retailers are legally obliged to send order confirmations to their customers as part of e-commerce. ⚖️ Whether you sell goods or services, you must send a confirmation email immediately after a user has made a purchase on your website as an acknowledgement of receipt.
You can also do this via a confirmation SMS that is sent to their mobile phone. 📱
How do you reply to an email to confirm an appointment?
Use a polite and professional tone when confirming a meeting request by email. 🥸 First, thank the person who invited you to the appointment. Confirm the date, time and place agreed to clarify all the details.
Make sure you confirm your attendance at the event. 👍 If necessary, ask for additional information to prepare yourself as well as possible. Finally, express your willingness to meet and talk on the day of your interview.
Use the appropriate polite expressions, as seen above. 👆 Be clear and concise, so that the message is easy to read and understand.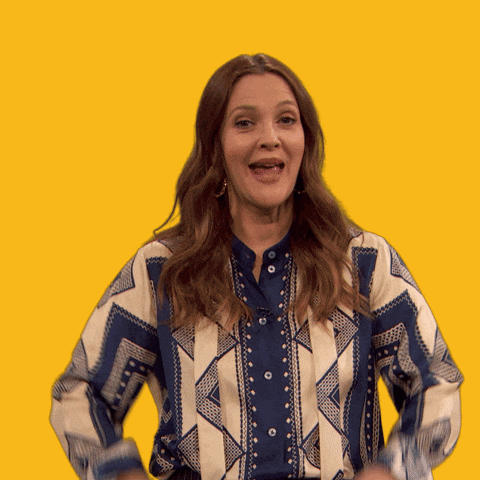 Now you know everything about the confirmation email template! 📩