Want to learn how to write a professional thank you email? But you don't know what to say… 🙈 Indeed, "saying thank you" is not always easy, especially since it depends so much on your interlocutor. In this article, we help you find inspiration depending on the situation with these 5 email templates and our 5 expert tips! 🤓
Professional Thank You Email: What is it? How To Write A Professional Thank You Email?
A thank you email, as the name suggests, allows you to express your gratitude to a person or organization that has helped you, supported you, offered a gift or provided a service. A thank you email is more than just a polite message. 🤝
Indeed, the primary goal is to express your gratitude to those who took the time to welcome you, whether it was for a business meeting, a collaboration, a business prospecting exchange, or even, a job interview. 👀 However, too few candidates or companies take the time to send thank you emails.
For it to be well received, your "thank you" must be sincere. 🧐 In addition, thank-you emails serve as a reminder of things discussed with your interviewer and a reaffirmation of your motivation. Summarize your conversation, reiterate key points, provide additional information, and follow up as necessary.
5 Examples of Professional Thank You Emails
To help you write your thank you emails if you're not inspired, here are 5 sample emails to send depending on the situation. This will save you a lot of time. 💎
You can choose a thank you message from the free email templates below : 👇
1. Professional Thank You Email After Interview
If your internship or job interview went well, why not send a thank you email? 🧐 This type of initiative is always highly appreciated by recruiters. For an internship, it will reinforce your position as a future professional and after the job interview, it will only strengthen your motivation to join the company and boost your application in a subtle way. 🚀
Example of an internship thank you email:
Example of a thank you email for a job interview :
---
2. Write Professional Thank You Email
Here are some sample emails if one of your colleagues (whom you like) is about to leave the company for X or Y reason. It's always nice to send them a little thank you note before they leave. 🥲 On the other hand, it will be a bit longer message in the case of a retirement. Let's check it out! 🔎
Example of a thank-you email for leaving :
Example of a thank you email for retirement :
---
3. How to Write a Professional Thank You Email to Boss
Sending a thank you email to a recruiter after the interview is almost a must. It's almost as important as the job interview itself. 😰 Thank you emails allow you to increase your chances of getting a job, show professionalism, show your seriousness and writing skills, prove your motivation, etc to your recruiter!
Showing your motivation is one of the keys to success in the hiring process. Not sending a thank you email can work against you. Employers will think you are passive, on hold and ultimately not that interested in the open position. 😮
However, sending a bland, stereotypical thank you email that you may have just copied and pasted is not the best way to stand out from your competitors… In fact, thank you emails help optimize your profile for recruiters, so remember to take care of the spelling/grammar and personalize them. 🎁
Example mail to thank a recruiter :
---
4. Thank You Email for Your Cooperation
Here are some templates for messages following a partnership or professional collaboration. 🤝 This gesture shows your partners or clients that you have a real interest in collaborating with them.
Example of a thank you email for a business partner :
Example of a professional thank you email for a client:
---
5. Thank You Email for Your Help and Support
Did you receive a gift from a loved one or colleague for your birthday? 🎂 Were you touched by the presence of friends at your wedding or do you want to thank someone for looking after your cat while you were on vacation? 😻 Here's how to do it:
Thank you email for a gift at work:
Sample wedding thank you email: Words to Say Thank You and Show Appreciation
👉 Use these general thank-you phrases, appropriate for both personal and business emails:
Thank you so much.
Thank you very much.
I appreciate your consideration.
I appreciate your guidance.
I appreciate your help.
I appreciate your time.
I sincerely appreciate ….
My sincere appreciation.
My sincere gratitude.
My sincere thanks.
My thanks and appreciation.
Please accept my deepest thanks.
Thank you for your assistance.
Thank you for your consideration.
Thank you for your encouragement.
Thank you for your guidance.
Thank you for your support.
Thank you for your thoughtfulness.
Thank you for your time.
Business Thank-You Phrases:
👉 Sending a business thank-you note is not only professional, but it also helps you create relationships with your professional business contacts:
I appreciate your assistance and look forward to your continuing to work on our account.
Many thanks for giving me this opportunity.
Thank you for referring [individual name] to me for [services provided].
Thank you for referring us to [company name].
Thanks very much for the assistance you provide my business. I sincerely appreciate it.
There you go, now let's look at these 5 tips to write the best thank you emails at work! 🤠
5 Tips to Write Thank You Emails
Tip 1: Be Yourself!
The golden rule for all your thank you emails is to be yourself. 🥇 Without overdoing it, a simple message is enough to demonstrate your motivation and confirm your interest in working at a company, or collaborating with a partner.
Show them that you share their vision, whether it's a partnership, a job interview or a business meeting. It's important to be on the same page for a good collaboration. 🌈 So be honest and sincere. If you really want to work with someone, just express that desire in the simplest way possible.
Of course, you need to follow certain polite formulas and take inspiration from templates, like the ones shown earlier, to write your emails well. ✍️
Tip 2: Add a Clear Email Subject Line
Remember to add a simple and relevant email subject line! You should remain cordial while reiterating the reason for your message. For example, use basic phrases like, "To follow up on our business meeting" or if it's a job interview, "Thank you email following the interview for position X". 🥸
If you want to stand out, use with a little humor for your message. 😝 However, make sure it still fits the setting and the person you are exchanging with.
Tip 3: Confirm Your Interest
Don't be afraid to show the person you're talking to that you really want to get a job or sign a partnership. If you want the person in front of you to keep your resume in mind after an interview, then remind them that you heard their proposals by recapping them. ⚡
This not only shows your motivation, but it also shows that you are thorough and can retain information quickly. 💡 This applies to recruiting, as well as to working with companies. To recap, summarize all the points you've discussed, and provide your perspective for each. Be an active listener! 👂
Tip 4: Show Your Motivation
A "thank you" email is the best way to end an exchange. If you recently had a job interview, the purpose of the email is to reaffirm your motivation. 😃
Show them that you are the ideal candidate, as you fit the profile perfectly for a number of reasons that need to be mentioned. 🪶 In case of a business exchange, you should talk again about the common motivations for this partnership.
Tip 5: Put Your Contact Information
Whether it is a thank you email or a follow-up email, never forget to mention the name of the person who received you and mention the date of the interview. 🗓️ As well as, sign with your full name and contact information (phone number/address).
This way, potential employers, employees or clients have the elements to call you back quickly. 📞 A professional thank you email can make a big difference between many candidates.
It won't take you more than 15 minutes to write it and you'll increase your chances of reaching your dream job, a beneficial partnership, etc. 🤩 So don't hesitate, be creative and get to the point, but most importantly… Be yourself!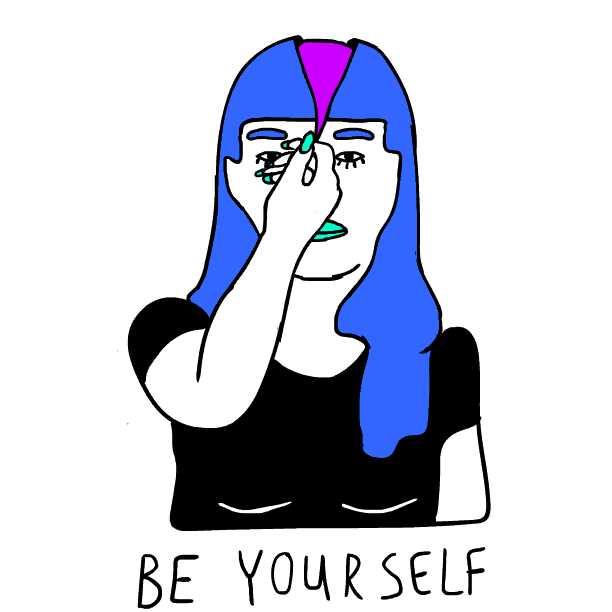 Conclusion: How To Write A Professional Thank You Email?
Here's a recap of the 5 thank you email templates we saw in this article: 👇
Thank you email after interview.
Write a Professional thank you email.
Thank you email for a recruiter.
Thank you email for professional collaboration.
Thank you email for a help/support.
👉 Also, consider remembering our 5 tips for writing great thank you emails:
Be yourself,
Add a clear subject line,
Confirm your interest,
Show your motivation,
Put your contact information.
And there you have it! ✨
How to Write a Thank You Email?
To conclude, it is essential to adapt your speech to the person or company you are exchanging with. You absolutely must choose your words carefully according to the recipient. 📨 Indeed, addressing an employer after an interview or during an internship is not the same as thanking a friend for a birthday gift or sending condolences to an acquaintance.
Adjust your greetings to suit your level of intimacy. 🤗 Start your email with "Hi" for a friend or "Hello" or "Dear Sir/Dear Madam" for a professional relationship. And to end your thank you email, use an appropriate politeness formula: from the more intimate "Hugs & kisses" to the more formal "Sincerely yours".
Indeed, remember to take care of your writing and if necessary, ask someone close to you to proofread it so that there are no mistakes when you are ready to send it! 💯
FAQ: How To Write A Professional Thank You Email?
How to Say Thank You Meaningfully in a Professional Email?
We recommend sending an email after a job interview, collaboration or business meeting. 💼 To do this, write an email thanking your contact for the exchange you had.
Speak sincerely to the person involved while using a professional tone. Express your gratitude with a simple phrase like "Thank you for your time." ⌚ Don't forget to mention their name at the beginning of the message and put a subject line like "Thank you email for our interview on 10/08/22″ in your thank you email.
How to Reply a Thank You Email Professionally ?
First, reiterate your gratitude, as you most likely already thanked in advance when you requested the first exchange, e.g., "I thank you in advance for your help." 😊
Mention what service was rendered or what type of conversation you had with this person, and then enthusiastically express in a personalized way how you benefited from the quick response. 💥
In this second message, you can write a thank you sentence like "Thank you for your quick response Ms/M. X, you helped me a lot with (X problem) and I am very grateful." 🤲
How and When to Send a Thank You Email?
Now, that your professional thank you email is written, all you have to do is send it. Why not use our Waalaxy automation tool to do so? 👽 With our online email service, you just need to set up your email address and choose the recipients of your email!
Discover Waalaxy 🪐
Above all, don't wait too long to send your email at the risk of other candidates or companies doing it before you! For example, a week is too long. 🥱 On the other hand, don't send your thank you messages too early. It shouldn't be sent on the same day, either. Allow 1 to 2-3 days maximum to send your email. 😉
By now, you should know how to properly send and how to write a professional thank you email! Bye-bye.⚡