Optimizing a LinkedIn group is an essential step to attract more people via the search tool on the B2b social network. In this article, we will see how to improve some points. Ready to go? Let's get started! 😁
Use the right keywords to strategically name your LinkedIn group
This may sound like a very simplistic and obvious recommendation, but we noticed that the first mistake many group administrators make on LinkedIn, is that they didn't think about using keywords and preferred to restrict themselves to the company name. It is crucial to use the right keywords in the name of the group in order to bring it additional visibility.
Ex on the keyword " Growth Hacking ", the first four results have the keyword " growth hacking " in their group name.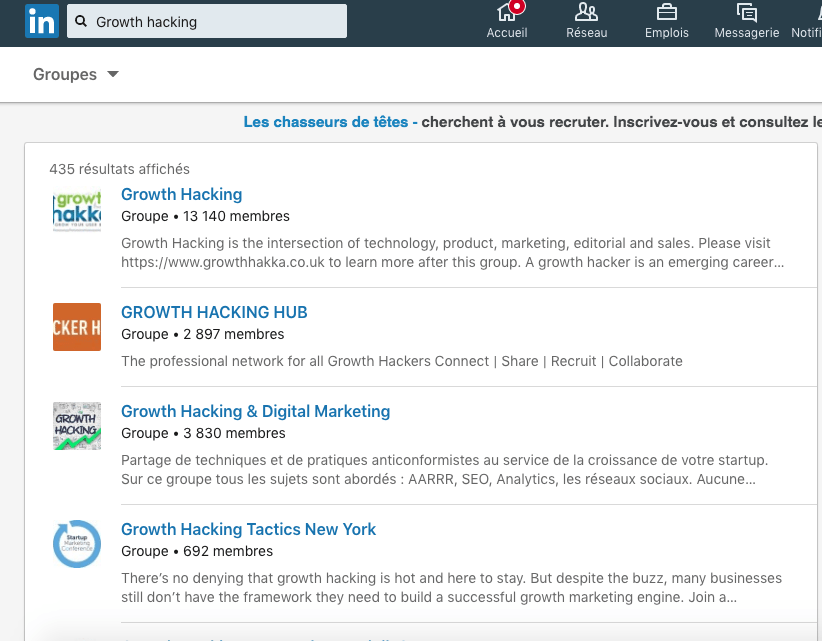 Note that the more specific your niche is, the more interesting your group could be for people who are looking for it. Thus, it will allow you to develop your visibility in a totally organic way with this tip! Please note that the name ofa group is limited to 100 characters, and that you can't have two groups with the same name on Linkedin.
Don't hesitate to personalize your group with visual elements
It is good to remember that a group, like a well-filled profile with graphic elements, favors interaction and makes it more professional in the eyes of future members.
Some reminders for the dimensions, use 60 x 60 pixels for the logo and the recommended size for the banner is 1,776 x 444 pixels, in PNG or JPEG formats.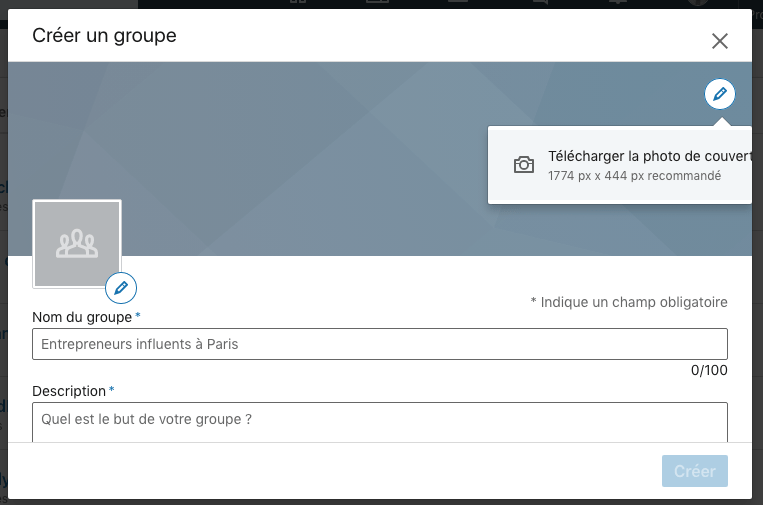 Optimize the natural referencing of your group on LinkedIn with the "About" section
After the group name, there is another element to optimize your visibility organically. The "About" section of a group is the space you can use to optimize your SEO on LinkedIn.
It is then important to choose the right words to optimize your visibility but also to seduce future members of your group. Indeed, you have to keep in mind that referencing a group is an important thing, but not at the expense of arguments whose goal is to convince them. For example, you can explain the reasons that pushed you to create this group, and the information they will find there.
Moreover, the first 200 characters of this section will be displayed when searching for groups. Don't hesitate to work on the tagline so that it is visible from the beginning.
There you go, you now know how to optimize a LinkedIn group. 🚀