Want to learn more about omnichannel marketing? Learn the omnichannel definition, its implementations, and the best tools for this year.
Ready? 🚀 Here we go.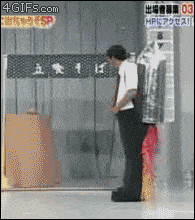 What is the Omnichannel Definition in Marketing?
It's about reinventing relationship marketing. Omnichannel means using multiple channels of a brand at the same time. For example, a customer can check out a brand's products online on their phone and at the same time be in the store.
Omnichannel is born from the fact that customers have changed their consumption habits. Now, everyone is researching brands online and then buying in-store, or consumers go to the store and can't find what they want.
So they go to the e-boutique site to find products that are not present in stores and make their purchases. As a rule of thumb, customers research before they buy, online or offline.
Find out more about omnichannel definition here:
In B2b, we can see some customers going to fairs, conferences, or events and taking the opportunity to look at a brand's website and products. This event is due to the fact that we have changed the way we consume: we are looking for information to help us make our choices, for several reasons:
The surge in new business development – resulting in increased competition and many players in the market. Faced with this multitude of choices, consumers are lost, and need help to them make their decision.
The need for transparency. The new generation need to understand and know the brand (B2b or not) in order to project themselves in the purchase. You need to focus on the relationship
The need for meaning. Companies have been playing at branding king lately. 👑 Why is so much money being invested in brand image strategies? Beyond the need for transparency, there is another actor of change: the quest to understand different generations X, Y and Z… And certainly those to come. This quest for meaning is more and more advanced, and requires companies to be creative in conveying messages: what are your company's key values? What does it bring to society?
What are the benefits of an omnichannel strategy?
Reach consumers through effective customer communication.
Build customer loyalty.
Humanize the customer relationship.
Be present, like your competitors, on all communication channels.
360° communication: be able to follow up your prospects by email, SMS, on YouTube.
By using multichannel marketing strategy: Multiply cross channel acquisition and therefore touchpoints and conversion rates.
If you don't know which marketing channel to use, the list of all sales channels is in this article.
How do you move from a siloed strategy to an omnichannel strategy?
The main idea behind "siloing" (silo strategy) is SEO. In practice, this can be seen as an e-commerce site (digital commerce) with its categories, sub-categories and products in each sub-category. In short, a website is always structured according to its own tree structure. And the navigation will be done through silos, thus branches of tree structure For example, here, on Waalaxy:

Indeed, many companies use siloed channels but don't use customer data to enhance and improve the customer experience and generate consistent content.
This lack of consistency leads to miscommunication and therefore to lower customer engagement. The shift to omnichannel is very recent and companies are faced with the fact that they don't know how to accumulate, store, process and send actions (personalized messages, emails, SMS) that will be effective. There are lots of tools out there, both reliable and unreliable, and companies find themselves lost when faced with a multitude of choices.
The goal of an omnichannel strategy is to create a customer-centric strategy where the shopping experience is personalized.
What you need to do to get started:
Develop an Inbound and Outbound strategy.
Study what's on offer on the market on your communication channels (digital and physical channels).
Look at the reviews and make sure they are reliable in terms of security and functionality.
Ask for demos, usually it's free or available on YouTube.
Watch RELIABLE comparisons online.
Beware of comparisons that exaggerate and find only flaws in their competitors. It's just a little war between products, but it's not very useful to you who needs to know the strengths and weaknesses of each option.
Test the tools: there are always trial periods.
Have a CRM or store the data and channel management (especially if you are in B2B).
Some tools like Waalaxy do both scrapping (email addresses), prospecting (personalized sequences) and have an integrated CRM to manage your campaigns. Other tools like Salesforce and HubSpot are comprehensive and customizable CRMs. We have created a comparison of multichannel b2b automation tools on the market. We looked at the 13 most useful tools on the market to give you a summary that you can find by checking out this article. 👀
How to extend your messaging strategy to an omnichannel approach?
Are you in B2B and sending private messages on LinkedIn to contact your prospects? Do you think that's not enough? Then you need a multichannel marketing CRM. You can add LinkedIn + an emailing sequence, and why not Twitter to your sales development strategy.
Try Waalaxy Now 👩‍🚀
Everything will depend on your target, your budget, and the communication strategy you want to put in place.
FAQ : Omnichannel Definition
Which technologies to simplify the omnichannel customer journey?
In addition to providing a definition of omnichannel and key info, we've also shared the relevance of organizing yourself to collect all useful pieces of information on your customers across all channels. Then, you will rely on technological advances, in particular with customer management software and the expertise of a marketing team specialized in customer relationship personalization.
A network post scheduler: Like Podawaa on LinkedIn or Hootsuite on all social networks (make sure you're interacting with your potential customers).
A marketing management CRM: Like Salesforce, HubSpot or Waalaxy with which you will be able to link the information of your prospects. Direct mail + phone number + social media URL's for example.
An information scrapping tool (search): Waalaxy scrapes the email addresses of your prospects on LinkedIn. If your target is on another network like Instagram, we invite you to look at the tools available on the market.
A prospecting automation tool: see the comparison. 👀
Once you understand the omnichannel definition, and you've selected the best tools for you, you can launch your omnichannel strategy. 🚀