If I say recruiting, you say to me? LinkedIn!
If you didn't have that in mind, you're mistaken. LinkedIn is known as the world's leading social network, expert in professional networking.
If you are a recruiter and you don't know how to use LinkedIn for recruiting, this article is for you! ❣️
Today we are going to give you our 5 tips to attract and find your future employees through LinkedIn Recruitment.
As a recruiter, you should know that the platform has no less than 850 million registered users! 🤯
Most recruiters say they use it to analyze profiles, recruit new candidates, conduct scouting, and track recruitment trends.
Now let's move on to the 5 tips to boost your recruitment! 🚀
1) How To Use LinkedIn For Recruiting : scalable your employer brand
Before you start your application process, you need to showcase your employer branding and demonstrate your company's values. To do this, here are the steps to follow! ⬇️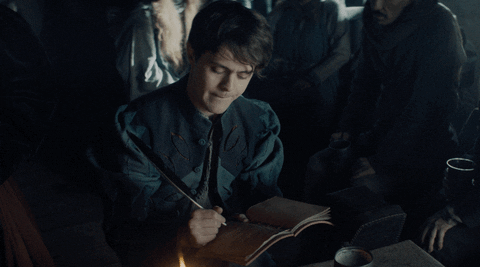 LinkedIn Company Page
The company page is a bit like your company's showcase, it should be fresh, dynamic and up-to-date. Think of this page as dedicated to promoting your company, in which you can :
Highlight your company's culture,
Expand your network of candidates and partners,
Relay your job offers and recruitment marketing,
Invite candidates to follow your page so they don't miss out on the latest job offers. 🤝
Thanks to this page, your candidates will be able to get an idea of the company and the work environment in which they will apply and maybe, discover their future onboarding. You can also add a customizable career page, directly on your page, with the following tabs :
For Jobs: you have the ability to customize your job postings and candidates can create alerts. 🔔
For Company life: you can (and I recommend it), highlight your values, company culture and organization internally.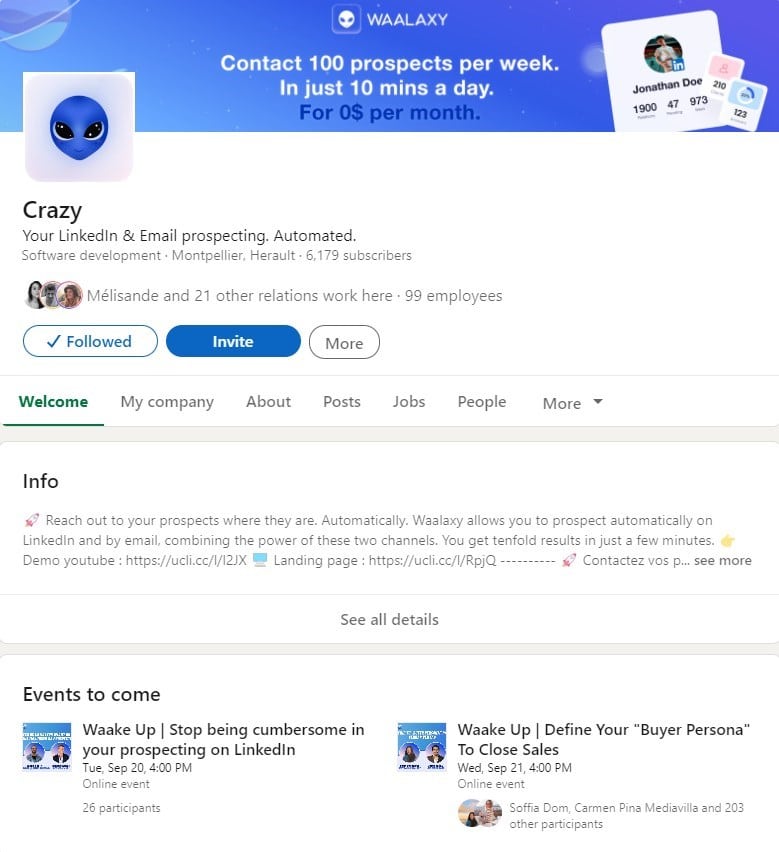 Don't know how to create a company page? Don't panic, we tell you everything in this article.
Personal account dedicated to recruitment
It is totally possible to have several LinkedIn accounts, but be careful that LinkedIn does not ban you, we talk about it in more detail here. Thanks to this new account, you will be able to develop your personal branding, expand your network, see the people (and potential candidates) who have consulted your profile. This one is less restricted than the company account, take advantage of it to have a better reach and visibility.
You can take advantage of this communication lever to relay job offers and thus reach more people.
Still not convinced about creating a dedicated recruitment profile? Here are 3 reasons why you should:
❤️ Get candidates to trust you: if you're an active profile, both active and passive candidates will trust you more and look for more information about you, your company, and your job openings.
🚀 Boost your personal branding: by having your own message and beliefs, you'll stand out from your competitors and have that little extra something that will tip the scales.
📈Develop your talent network: expand your network, unearth new candidates via your connections and research.
Animate your LinkedIn pages
Let's face it, we've all already read about the company before applying for a job, so make sure you take care of your brand image, and that means animating your page! To do this, here are a few tips:
💭 Publish content regularly: highlight your industry and positioning by sharing articles related to your field of activity (favor the image or carousel format, it's the most impactful).
👍🏼 Encourage your employees and partners to follow your page: do not hesitate to use your employees ' network as a communication channel.
🗒️ List company employees: don't hesitate to ask your employees to link their profiles to the company page, so they will appear on the company page.
🔔 Send notification to employees: you can send your employees an alert to encourage them to interact with your new post and even relay it!
2) LinkedIn recruitment: find the ideal candidate
Once you've put forth your employer brand image, it's time to attack your candidate recruitment! ⚔️
LinkedIn recruiting strategy
Before you launch any hires, you need to have a killer international recruitment strategy ⛈️. I promise, this is the last step. It's essential to establish personas of your best candidates- those with the desired list of skills, level of experience and education.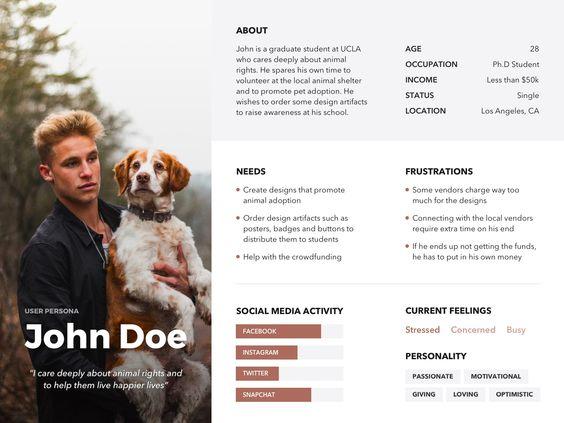 Once step done, you can FINALLY post your job openings.👏🏼 LinkedIn allows you to post a job for free every 30 days. There are two offers for HRDs on this social network which are:
Recruiter Lite: access on the search for applications.
Recruiter: you have full access to the LinkedIn network.
You want to know more about these two offers? It's good timing, we talk about them further down in the article, so be patient! 😎
How To Use LinkedIn For Recruiting – Optimize your LinkedIn recruitment post
In order to be able to communicate as well as possible about your recruitments, don't hesitate to share your job offers through the publications via your company page and even your new professional account! 🤗
Don't hesitate to use keywords and hashtags regularly searched by candidates, such as:
#CDI.
#Internship.
#Recruit.
#Montpellier, #Paris, depending on your city. 📍
#Job.
Another little tip, don't forget about LinkedIn Groups. If the community on a group matches your recruitment listing, go for it! It'll make for some extra visibility. 🏎️
Don't know what to write as a recruitment post? Don't panic, here is an example of how to use LinkedIn for recruiting with these 3 posts. 👇🏼
3 LinkedIn Recruitment Post Examples
Example 1:
We are recruiting our future Growth Hacker on permanent contract! 🔎
📍Where? Montpellier.
⏲️Working hours? 35h/week.
🗓️Start date? 20 November 2022.
More details of the offer here ➡️[put link of the offer in detail].
To your PMs! ⌨️
#CDI #emploi #montpellier #job #offredemploi
Example 2:
We are looking for our rare gem to join the #SEO team. Thanks to our atypical methods and brainstorming, we offer you a whole new experience and vision of SEO.
We already have a lot of ideas to implement, but we are waiting for your expert touch before we start. 🐾Your missions? They will be ambitious and varied, from developing a #strategy to analyzing it.If SEO attracts you, if you like afterworks, then this is the job for you!
To post, visit our Welcome to the Jungle page, you'll learn more about our company! ❣️
Example 3:
📌 The Missions.
We are currently looking for a community manager who will be in charge of the company's internal and external #communication. 💭
📌 Where to apply ?
CV + cover letter to hello@aurevoir.fr📌 The company.
We are a young start-up in the field of cosmetics. A unique adventure awaits you in which each of your ideas and projects will make the difference.
#recruitment #alternance #offer #cosmetique #beaute #paris
Viewing specific profiles
Put on your best outfit, your artillery, and go on a monster hunt (or rather a profile hunt). Okay, you're not Geralt of Riv, but you're still a headhunter!
Search the LinkedIn database for quality talent that interest you, among your competitors for example. 🌳 Here are the parts to study:
🟦 Skills.
🟦 Recommendations.
🟦 News.
🟦 Interests.
Below we'll focus a little more on the skill part! 👀
Identify the most important skills.
There are two different types of skills ⬇️
Soft skills: These are the soft skills, acquired outside of school, including empathy, integration and communication skills.
Hard skills: These are technical skills related to the job, for example marketing, graphic design, coding, etc.
Then it depends on your industry and what you are looking for. 🔎
Let's take the example of a job offer for the position of Community Manager, here are the skills to focus on:
Now you know everything about the skills, all you have to do is contact your candidate!
3) How To Use LinkedIn For Recruiting : contacting your special someone
Once you've completed your raid, let's move on to the dialogue, the first contact (or not) with your best talent! 🗣️
Using LinkedIn messaging
Classic and functional, you can totally contact your ideal candidate via LinkedIn messaging. 📥 There are two possible scenarios:
✅ The candidate is already part of your network: you can directly contact him/her by message and propose an appointment or phone call. 🤳🏼
❎ The candidate is not part of your network: you can send a connection request for him/her to join your network and even add a personalized note of 300 characters maximum.
Send InMails
I am not teaching you anything, LinkedIn is free, but this professional social network also has a Premium version, which allows you to contact candidates without having to be in contact with them, via InMails. To do this, you need to join LinkedIn Recruiter.
What is the difference between LinkedIn and LinkedIn Recruiter?
LinkedIn Recruiter is an integrated platform on the social network, allowing you to find a candidate and communicate directly with them. It also suggests the most qualified candidates who are likely to respond to you so you can contact them first! 🔔
How much is LinkedIn Recruiter monthly?
As said before, there are two versions, Recruiter and Recruiter Lite, and here is the difference:
Recruiter Lite: 20 advanced search filters, 30 InMails per month, access to 2nd and 3rd level networks ➡️ 124$/month.
Recruit: 20 advanced search filters, 150 InMails per month, reporting and analysis tools ➡️ on quote.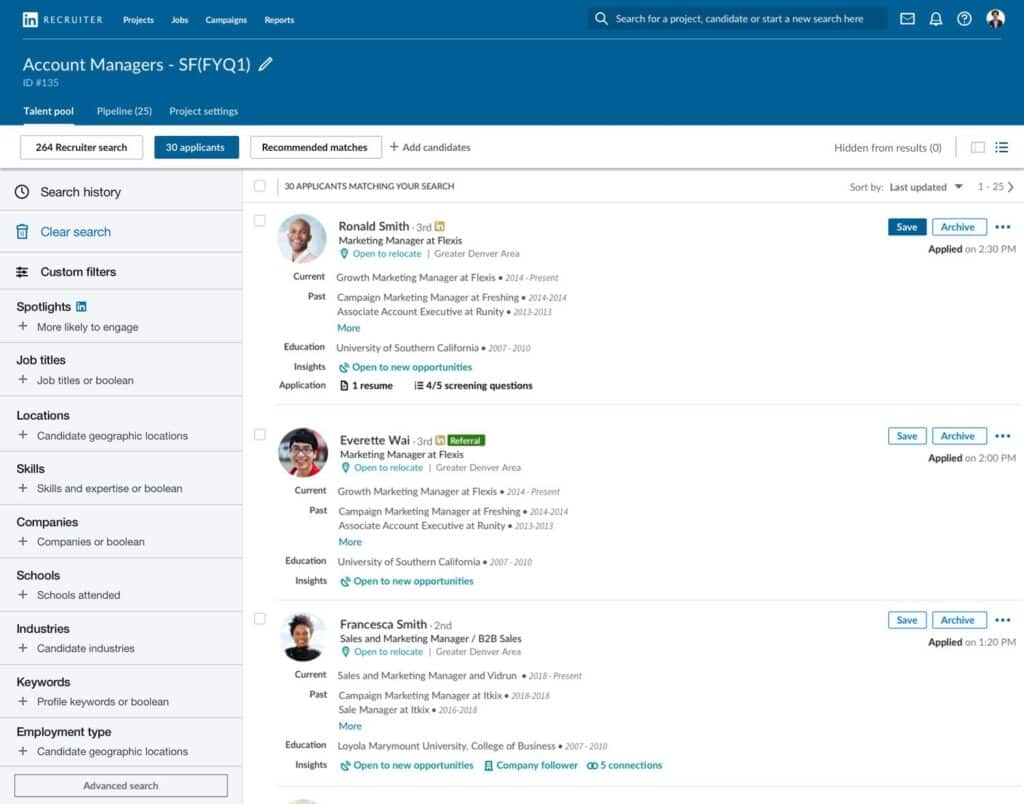 If you want to learn more, we have a dedicated article on Recruiter Lite Linkedin! 👈🏼
Sourcing tool: Waalaxy
Some recruitment tasks, such as profile identification, follow-ups, email retrieval or exporting LinkedIn contacts are called sourcing.
It's time to tell you about our little gem, Waalaxy. 👽 With our sourcing tool, you'll be able to:
Send automated messages to your candidates.
Retrieve and send emails from your future rare gems.
Send automated connection requests to your potential candidates.
Send automated messages to your candidates.
Set up "visits + invitations + messages" sequences.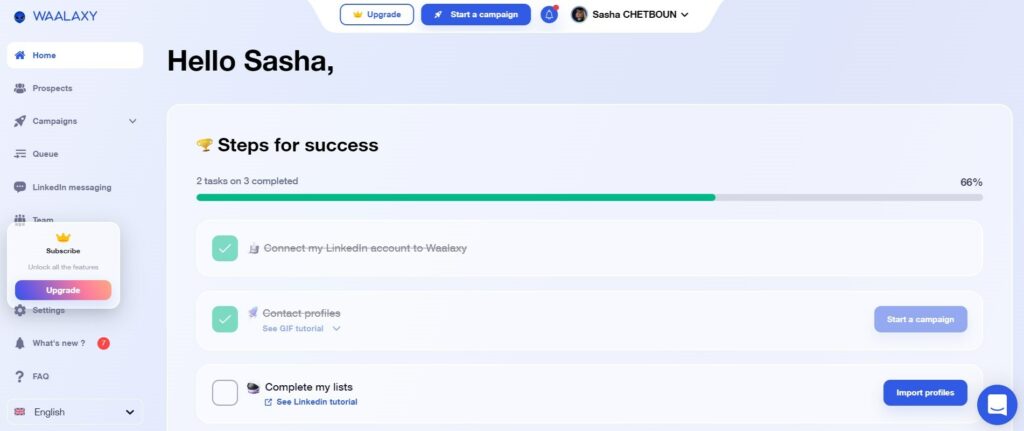 For the price, everything is listed in this article. ⬅️
4)How to recruit without spending too much money?
If you don't want to join LinkedIn Recruiter, there are a few recruiting tips on how to successfully recruit on LinkedIn without spending a dime. 💰
Look for passive candidates
Don't discount people who already have a job, these are called "passive candidates". Some profiles subtly show that they are open to offers. In this case, dialogue and exchange with them on a common topic, and slip in the fact that you are recruiting in your company.
Still hesitating to make the switch to passive recruitment? Find out 3 reasons that will change your mind. ⬇️
Why use passive recruitment?
Let's jump right into the 3 reasons that will make you adopt passive recruitment:
1) He is already in his job: this one is loyal to his position, his employer is satisfied with him, so he is not looking for a new job. A serious candidate who doesn't want to leave after a few months, interesting no? 🤔
2) No competition: since this one is not actively looking, you have little chance of another recruiter being around, take advantage of this! 😇
3) No lies: the approach is reversed, it is not the candidate who comes to you with an inflated resume but you who come to him, little chance that this one has made up his background and skills. 😎
Analyze other companies
Taking inspiration from competitors is a common practice, and this, in any field of activity (fashion, marketing, communication, cosmetics etc). Don't hesitate to look at your competitors' job postings to see what relevant information is highlighted, what keywords and hashtags are used. 📱 After that, do a test and use them in turn to see whether or not they give you good results. 📊
Using social networks
Social networks are today a gold mine of information for any recruiter wishing to do sourcing and recruit without a budget.
To do so, you have the choice, Facebook, Instagram, Twitter and even Tik Tok, it all depends on your industry, your target and the type of candidates.
Once you have chosen your communication network, don't hesitate to follow these points to succeed in your recruitment:
Publish your job offer: the first and most important step, the recruitment offer. Be creative, stand out from your competitors and highlight the important information of the offer, namely the missions, the duration, the type of contract and the presentation of the company. 💭
Engage your audience: you should not stop at publishing job offers, regularly publish attractive and relevant content on your accounts, which will allow you to build a certain loyal audience that will subsequently make you visible on your industry. 💟
Pamper your candidates: once you get in touch with your candidate, remember to personalize your messages, we all hate a copy and paste.
Put yourself in their shoes, the more personal, attractive and impactful your message is, the more likely they will come back to you. 👀
Accessing CV Libraries
A CV library is a place where you can consult the CVs of people looking for a job.
As you can see, it is a database dedicated to resumes. Useful if you don't have the budget for recruitment, you can use CV libraries on sites like Pôle emploi, Google CSE, Apec or even Monster. 🌐
5) Why recruit on Linkedin?
As part of an E-recruitment strategy, LinkedIn offers a huge database that allows both headhunters and job-search to find job listings ! Overall, using LinkedIn is useful for:
🔎 Find a job,
🧲 Attract the best profiles,
🌐 Expand your professional network,
📈 Develop your professional project.
To hire or finding a job in France on LinkedIn has advantages, let's find out what they are! ⬇️
The advantages for a recruiter
As a recruiter, using this professional social network is easier to recruit and allows you to widen your search area in order to attract the best candidates, but not only :
🟦 Develop your employer brand.
🟦 Be on top of the latest professional news.
🟦 Free or low-cost network that helps manage recruitment.
🟦 Sourcing candidates.
🟦 Attract top talent.
🟦 Attract candidates.
🟦 Have a presence in the job market.
As you will have understood, recruiting professionals on LinkedIn allows a company's recruitment team to find their future collaborator. 🤝🏼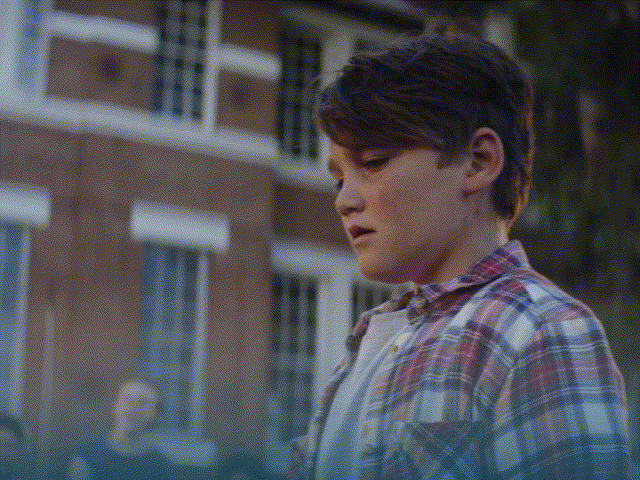 The benefits for job seekers
For recent graduates, career changers or job-seeker, LinkedIn allows candidates to find their new job, and also :
🔳 Time to fill more information than a resumes to your profile,
🔳 Find a fixed-term contract, permanent contract, work-study or internship,
🔳 Make unsolicited applications,
🔳 Find job ads,
🔳 Have access to a lot of information about companies,
🔳 Conclude a job interview,
🔳 Develop your professional experience.
If you're one of the profiles, go ahead and sign up on LinkedIn and find your future dream box! 🥰
Conclusion of the article : 5 tips to know about recruiting on LinkedIn!
Small summary of the 5 tips to improve your recruitment process on LinkedIn:
1) Improve your employer brand.

LinkedIn company page,
Personal account dedicated to recruitment,
Animating your LinkedIn pages.
2) Find the ideal candidate.

LinkedIn recruiting strategy,
3 examples of post recruitment,
Viewing specific profiles.
3) Contacting your perfect candidate.

Using the LinkedIn messaging system,
Sending InMails,
Prospecting tool: Waalaxy.
4) How to recruit without spending too much money?

Joining relevant groups,
Search for passive candidates,
Analyze other companies.
5) Why recruit on Linkedin?

Benefits for a recruiter,
Benefits for job seekers.
FAQ of the article – How To Use LinkedIn For Recruiting
Is recruiting on LinkedIn Free ?
The answer is YES, you can totally post a job for free on LinkedIn! ✨ However, you can only post one job every 30 days. If you want to publish more, you will need to join LinkedIn Premium. Want to publish an offer but don't know how? Don't panic, we'll explain how to proceed.
How to publish a job offer on LinkedIn for free?
Step 1: Click on the "Jobs" icon at the top of your home page,

Step 2: Click on the "Post a free job" button,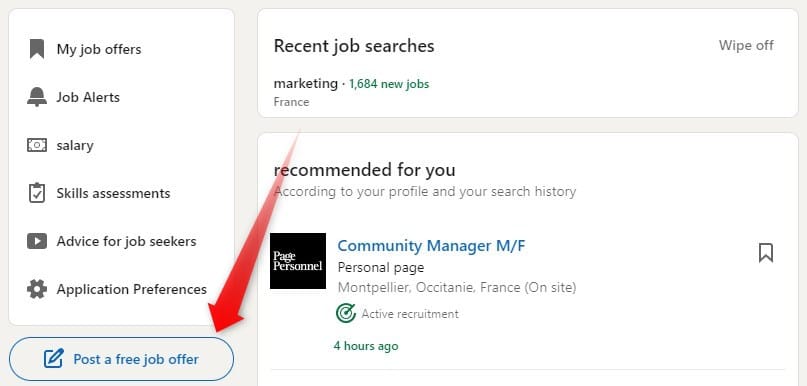 Step 3: Confirm your job posting by adding a description, desired skills (optional), application options, screening questions.
Step 4: Click on "Publish Free JobOffer ".
What does active recruiting on LinkedIn mean?
Active recruiting allows headhunters to actively recruit candidates, by adding a tag to their job postings for example. Be aware that your job may have this label depending on your recruiting activity over the past week, let me explain. The more active you are in your recruiting on LinkedIn, the more likely you are to have the active recruiting tag. It includes the following activities:
Your reactivity to job seekers,
Your agility in contacting potential candidates via InMails.
Where can I view the applications?
You have the possibility of examining the applications received for a job offer. Nothing could be simpler, you just need to: 👇🏼
Click on the "Jobs" icon at the top of your LinkedIn homepage,

Then click on "My jobs offers",

Click on the job posting for which you wish to view applications,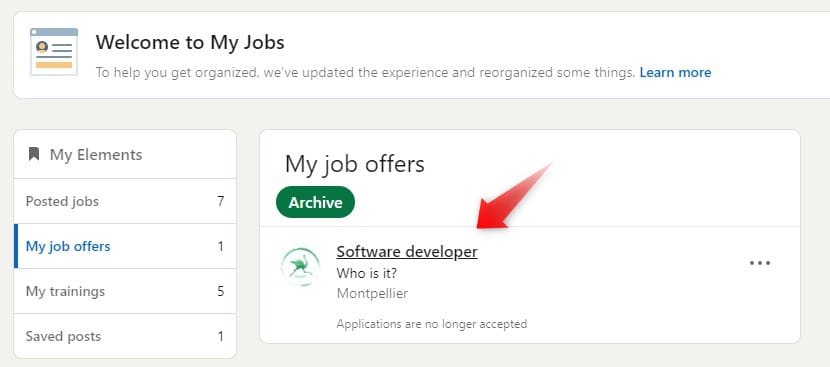 You will then have access to all applications for this offer.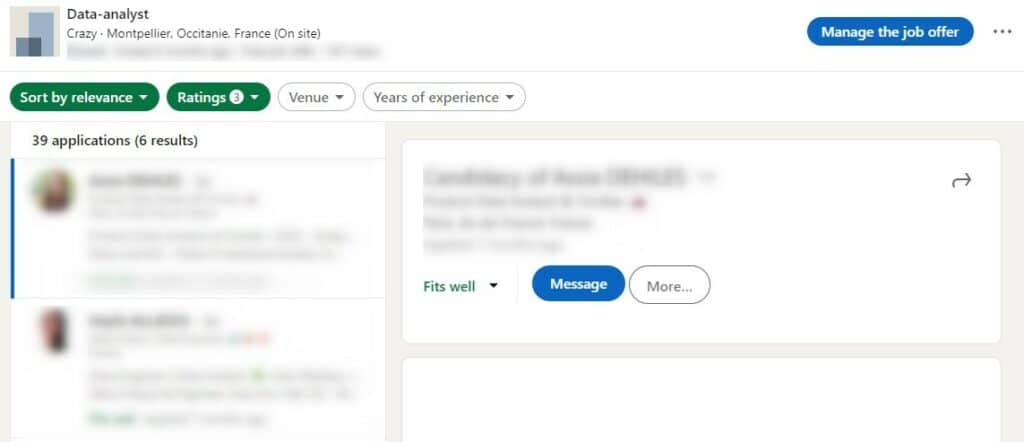 Happy reading! 👓
How to find a resume on LinkedIn?
Your profile is a bit like your resume, but better. You can talk in more detail about your experiences, skills etc. LinkedIn offers the functionality to upload your entire profile in PDF format as a resume. 🥰 To do this, all you need to do is:
Go to the profile of the desired person,
Click on the "More" button,
Click on "Save as PDF".
Tadam, you have all the necessary information, such as summary, experiences and trainings. 🤩
Which sections should be the first to be looked at on a CV?
When you are looking for your future employee, there comes a time when you analyze their resume. 🔎
There are a few headings to focus on in order to quickly see whether or not this candidate can interest you and here they are:
Work experience: this is the previous positions, the missions carried out, the duration of the work contracts. This allows you to see the different experiences that these candidates have had.
Skills: no more unpleasant surprises, you know if this candidate masters (or not) the Adobe suite, has management skills, etc. Ask them about these skills and you will learn more about their skill level.
Professional qualifications: what degrees has this candidate earned and from what school?
If you don't know the school, you can ask them to go into a little detail about the content of their training, to find out if they have seen certain skills that are important for the position.
There you go, now you know how to use LinkedIn for recruiting ! 🚀
See you soon. 🌌